There's a lot of debate about whether airlines deserve state aid, and if they do deserve it, what the terms should be.
In Germany you have Lufthansa seeking billions of dollars in state aid. Lufthansa executives argue that the airline can't survive without aid, while Ryanair's CEO argues that "Lufthansa is like a crack cocaine junkie looking for state aid." He argues that Lufthansa wants to go on an airline shopping spree at the expense of taxpayers.
Well, another German airline has just secured aid, and this is a case where I definitely think it was appropriate.
Condor received state aid several months ago
Condor is a German leisure airline that used to be owned by Thomas Cook. The airline was profitable and they operated some valuable niche routes (like Frankfurt to Whitehorse), but they were just in the wrong place at the wrong time.
In September 2019 Thomas Cook ceased operations, and that was catastrophic for Condor. Thomas Cook's failure had nothing to do with Condor, but understandably Condor was facing serious liquidity issues with their parent company liquidating.
At the time the German government had gave Condor a bridge loan to stay in business, since the airline had a sustainable business model but was just in the wrong place at the wrong time.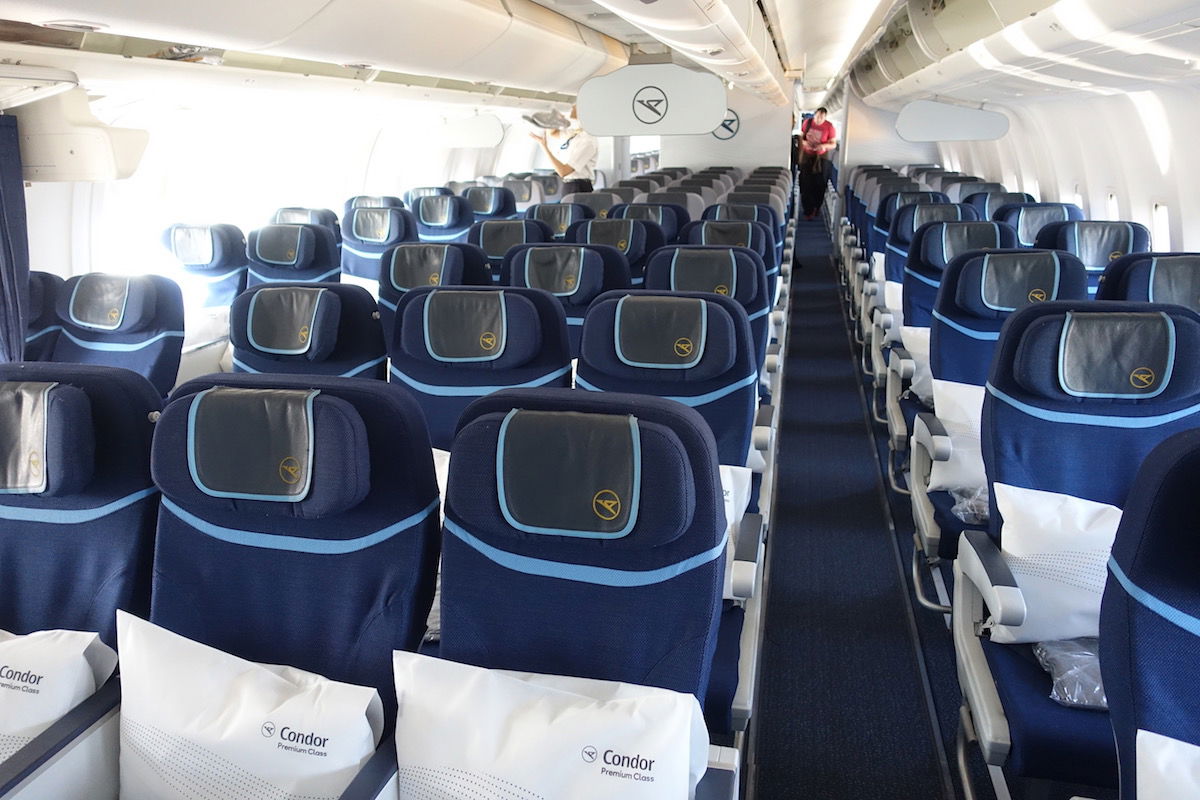 Condor 767-300 cabin
Condor was supposed to be acquired by LOT
Condor was looking for a new owner, and at the beginning of 2020 it was announced that Polish Aviation Group (PGL), the parent company of LOT, would be acquiring Condor.
That looked like it was actually going to happen until COVID-19 came along. The deal was supposed to close in April 2020, and at the very last minute PGL called off the deal, since obviously this isn't an environment in which any company would want to acquire an airline.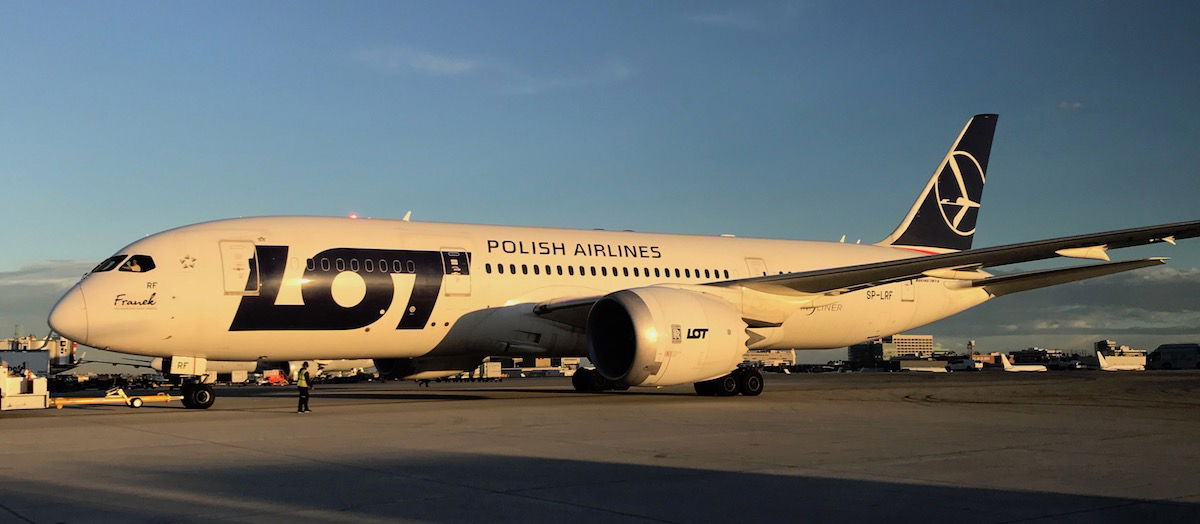 LOT Polish Airlines was supposed to acquire Condor
Condor receives new state aid
To recap up until now:
Condor was a profitable airline
They would have gone out of business due to issues with their parent company, so Germany gave them a bridge loan
Then they were supposed to be taken over, but that was called off due to COVID-19, again leaving the airline pretty helpless
Well, there's good news on that front. The German government and the Hessian state government have pledged their support for Condor, and this has already been approved by the EU Commission:
Condor will receive a loan of 294 million EUR
Condor will receive 256 million EUR to refinance the bridging loan that the airline received after Thomas Cook went out of business
As Condor CEO Ralf Teckentrup describes this development:
"As an operationally healthy and profitable company, Condor has gotten into trouble for the second time in almost half a year through no fault of its own – once by Thomas Cook and then by the effects of the Corona pandemic. We are very grateful to the Federal Government and the Hessian State Government for their support and would also like to thank all our customers, partners, service providers and supporters for their encouragement and trust.

Our employees in particular has surpassed themselves in recent months and have more than fulfilled the trust placed in us. Even though the coming period will be a challenge, especially as an airline, we are confident that through the dedication, commitment and passion of each and every one of them we will continue to fulfill the trust placed in us."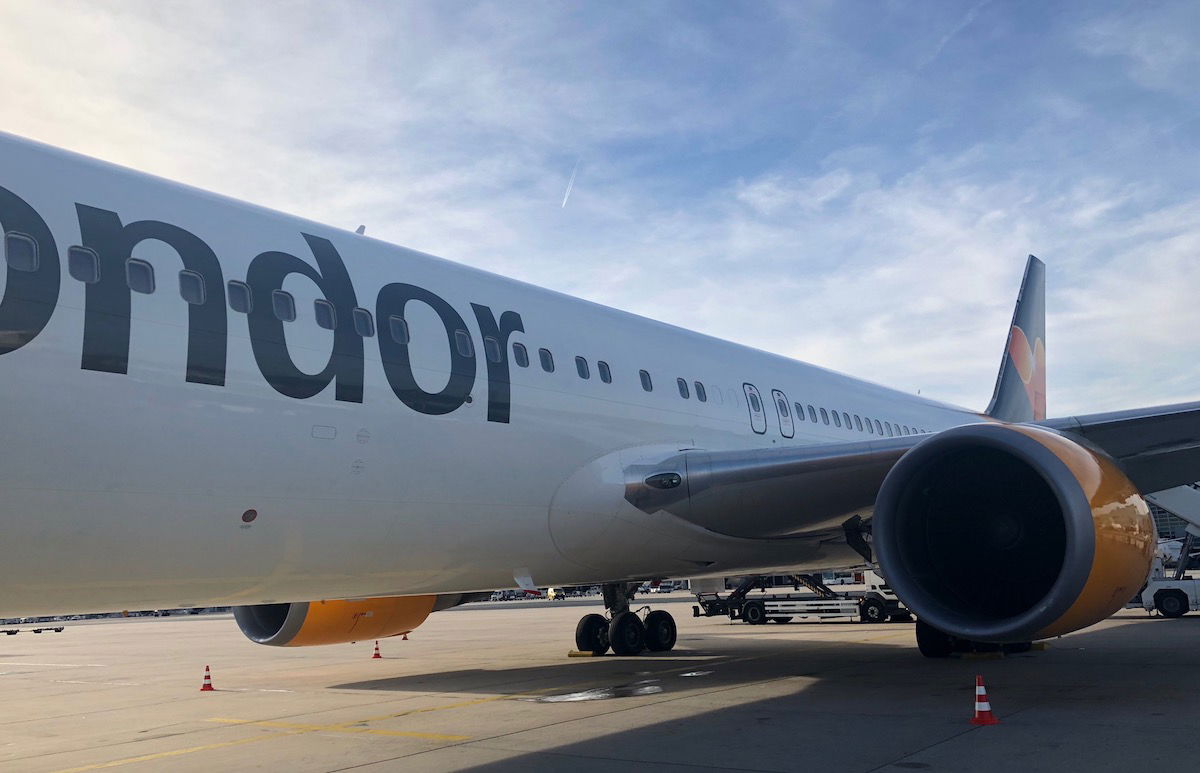 Condor has secured state aid again
Bottom line
This aid from the German government seems appropriate. Condor was a profitable airline that employed many Germans and offered great fares, and the airline has now been in the wrong place at the wrong time twice due to no fault of their own (first Thomas Cook ceasing operations, and then PGL calling off the acquisition).
I'm happy to see that Condor won't become a casualty of this situation, at least for now. I'm still curious what the long term plan for survival is, as I hope Lufthansa doesn't manage to acquire Condor (in which case Ryanair's CEO would be spot on).
What do you think the path forward looks like for Condor?