Some KLM passengers had a very long flight to nowhere yesterday.
KLM flight 685 was supposed to fly from Amsterdam to Mexico City. The flight ended up taking around 11 hours, as usual, though passengers didn't end up in Mexico City. Rather they ended up in Amsterdam, right where they started.
The Boeing 747-400 operating the flight turned around when it was already over North America, meaning it crossed the Atlantic twice.

Believe it or not, situations like this actually aren't that uncommon, as there's a story like this several times per year.
So, what happened? As KLM explained the situation in a Tweet:
The reason for the return was the unfavourable flying conditions above Mexico after activity of the volcano Popocatepetl. Our apologies for the inconvenience.
Indeed, Mexico's Popocatépetl volcano erupted yesterday, and volcano eruptions can have big impacts on air travel. Many may remember in 2010 when Iceland's Eyjafjallajökull volcano erupted, causing the biggest disruption to international air travel since 9/11.
So why wouldn't KLM just divert to Canada or the US, given that this would have saved them about five hours of flying? Well, because landing at a foreign outstation in a country different than where you originated causes all kinds of other potential issues:
Many passengers may not have been able to get visas to enter Canada or the US, so people may have then been stranded on the plane
Once the plane was on the ground, it's unlikely that the crew would have been able to continue flying after waiting for a while, since they would have "timed out"
Rebooking an entire 747 worth of people, not to mention finding accommodation for them, is significantly more challenging at an outstation than at a hub
As a result, KLM went with the safe option and flew everyone back to Amsterdam.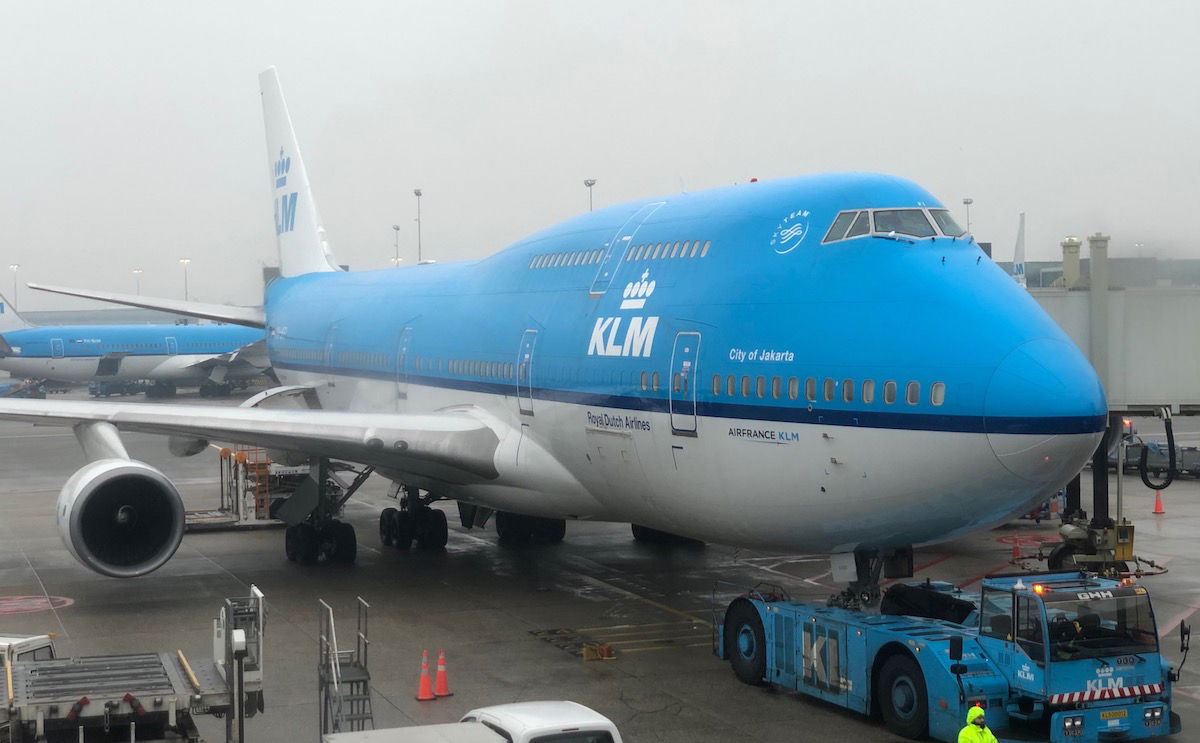 But there's actually a further wrinkle. Reports suggest that there were two dozen horses on the plane as well, and having them involved with a diversion would have complicated things even further.
While this was no doubt inconvenient for everyone involved (and very costly for KLM), I 100% trust their judgment here, that they acted to the best of their ability. You never know how bad these eruptions will be, and the situation could have been much worse.
Now, in fairness, many other airlines flew from Europe to Mexico City yesterday without disruptions. However, they left at different times, had access to different information, and probably didn't have horses.
Yes, an 11 hour flight to nowhere is quite a story and is inconvenient, but an airline should never be faulted for erring on the side of caution, in my opinion.