I just wrapped up two longhaul flights on KLM (from Abu Dhabi to Amsterdam to New York). Before I share my thoughts on those flights specifically, I wanted to provide a more big-picture impression of why KLM is one of my favorite major airlines out there.
I say this in spite of the fact that most of their fleet doesn't have a cutting edge business class product. They don't have international first class. They don't have widely available Wi-Fi, and those planes that do have Wi-Fi have high pricing. But I still love them.
Why? Because they're a quirky airline. So, so quirky, with so, so much personality, to the point that it's almost (but not quite) kitschy, and I love it.
I'm really drawn to airlines that try to stand out in one way or another, and have a sense of place. I like to be able to board a plane and know where the airline is based just from the onboard experience.
Just to give some examples, I think for the most part this is something that airlines like Austrian, Oman Air, and Turkish Airlines do very well. In my opinion there's no airline that does this better than KLM, though.
Personally when I think of Amsterdam the first things that come to mind are the unique Dutch houses, and that it's generally a quirky city. To me it's sort of like the Portland of Europe. Those are two things that KLM reflects beautifully.
For example, at the end of every KLM longhaul business class flight you can choose a delft blue house (I've written about the history of these), and it's just such a cute memory of your flight with them.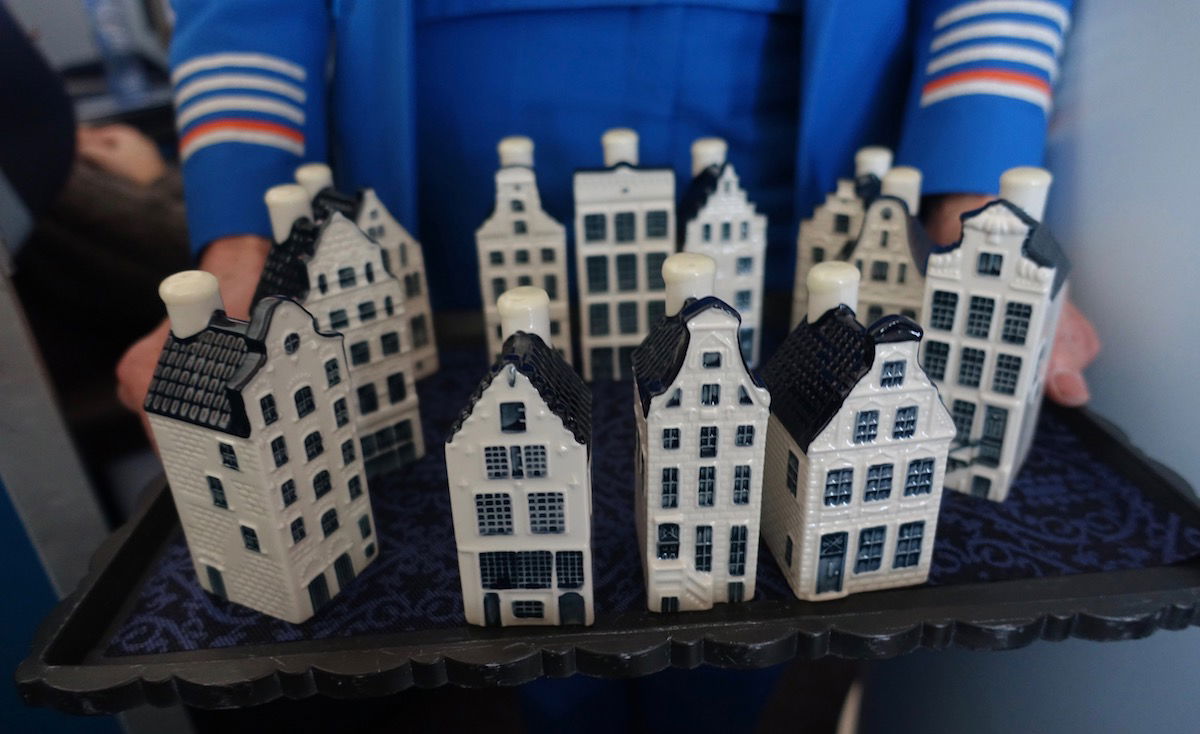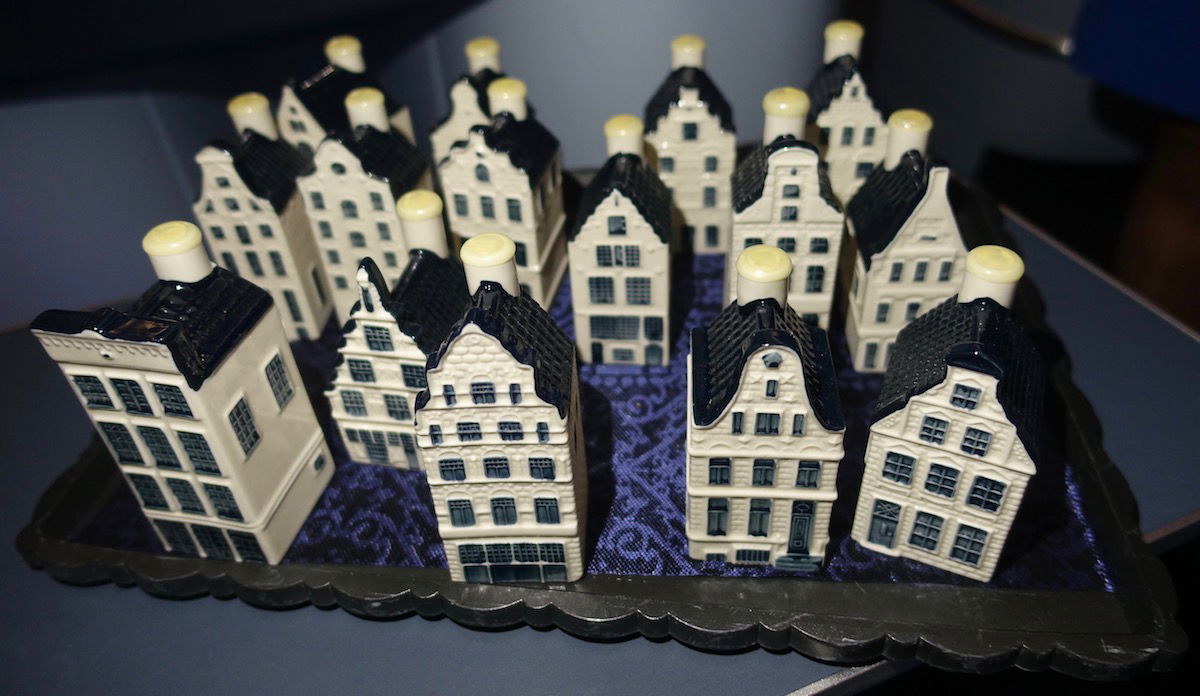 Before you think this is a gimmick that very few people care about, that's not the case at all. They have 100 different houses, and KLM has an app where you can track which of the houses you already have, since each house has a number, and each flight has a different selection.
I was very surprised by how many KLM passengers pulled up the app when the flight attendants came through the cabin with the houses, to make sure they selected a new one.
But it doesn't stop there. The onboard chocolates were house-shaped.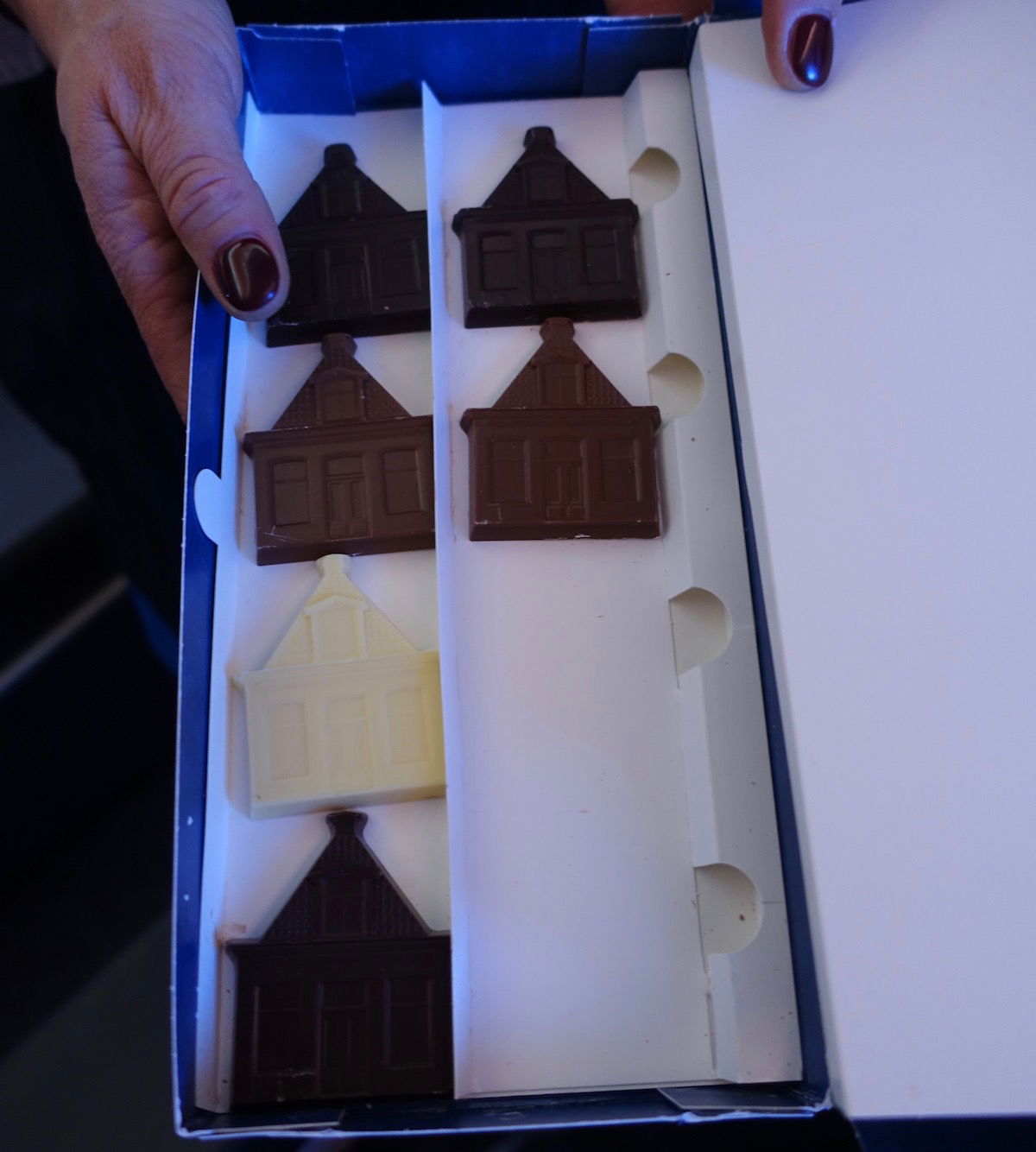 The bathrooms had wallpaper with these houses.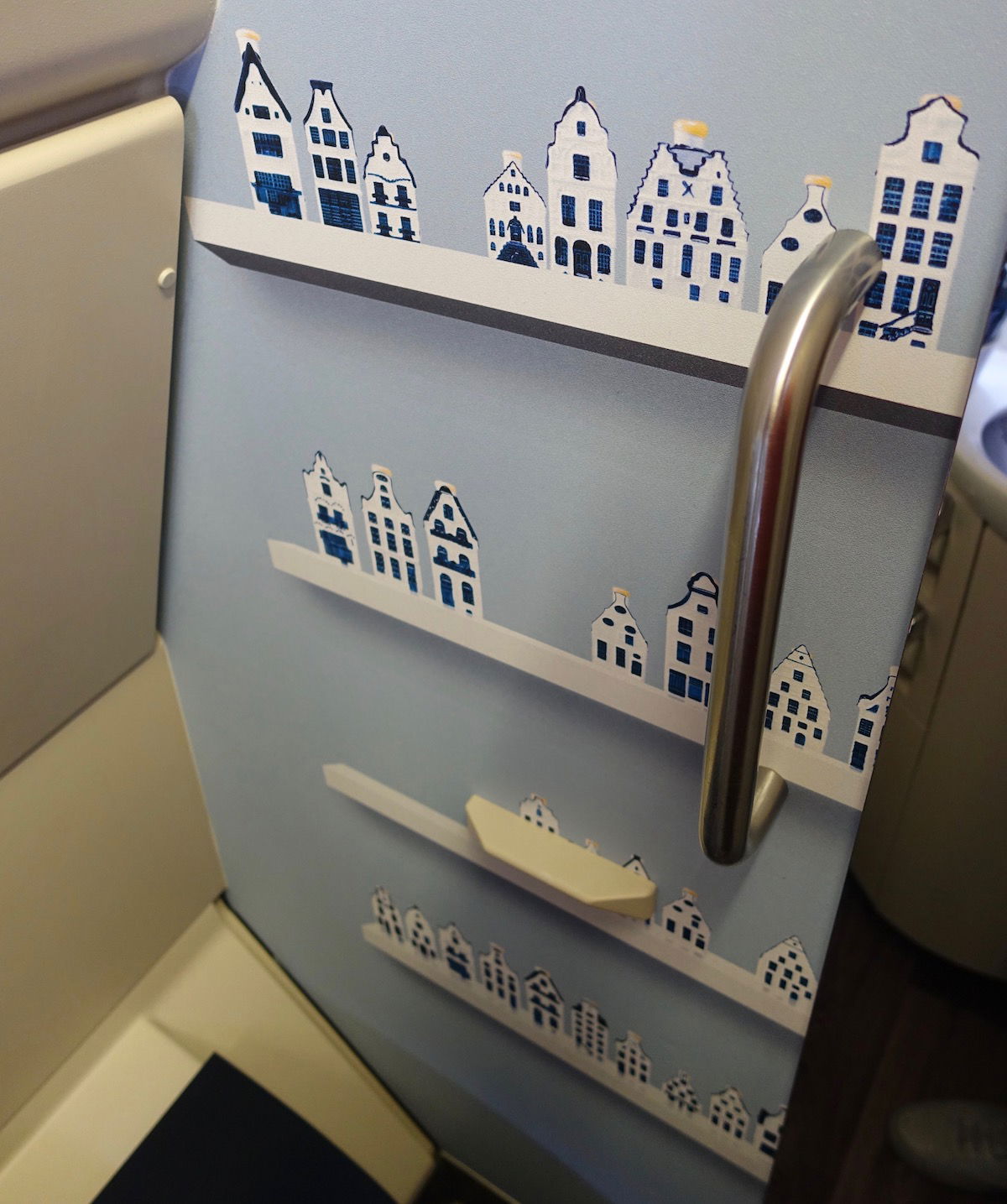 The safety video even has these houses.
KLM's lounge in Amsterdam has these houses displayed all over the place.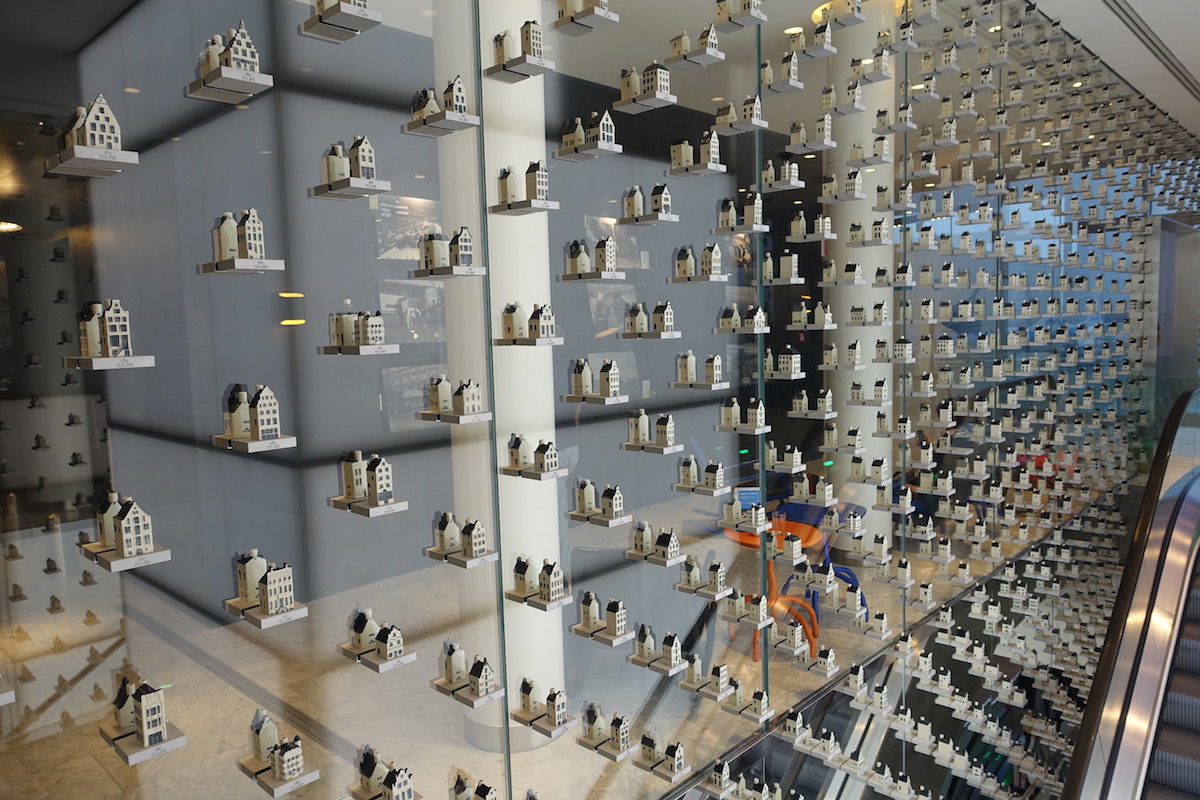 Then there are the other general things I love about the airline. I love KLM's unique china.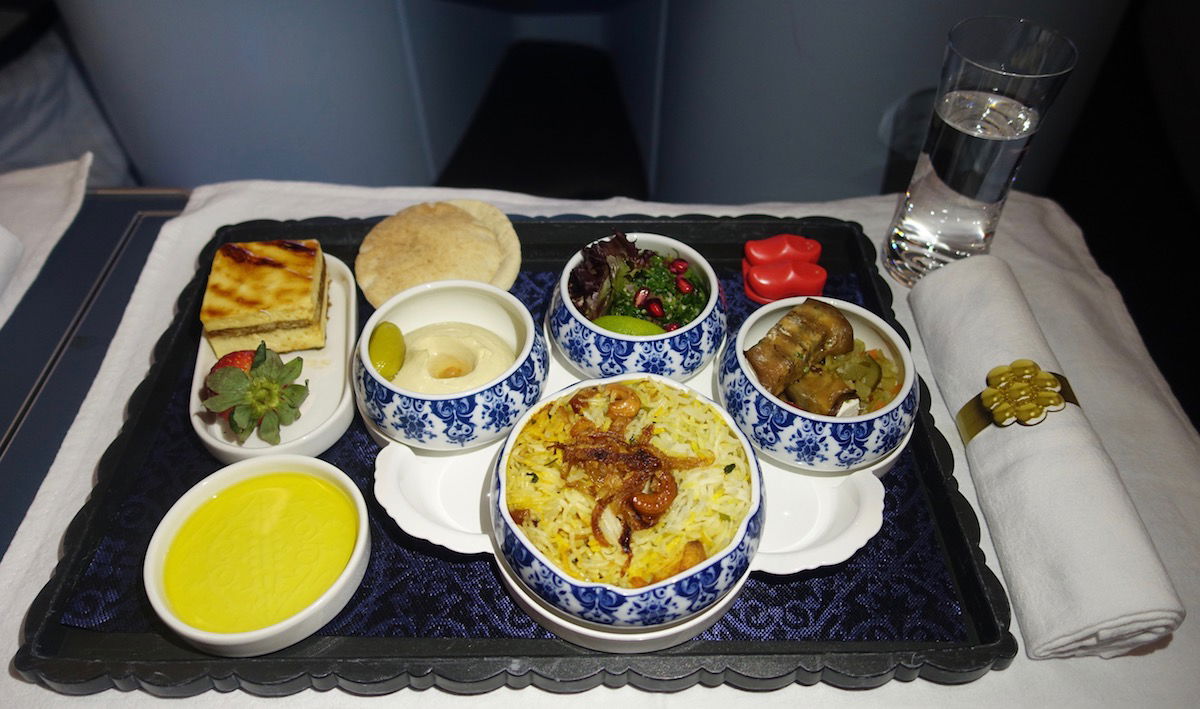 I love that their salt & pepper shakers are clog-themed.
KLM's lounge in Amsterdam is generally quirky-looking.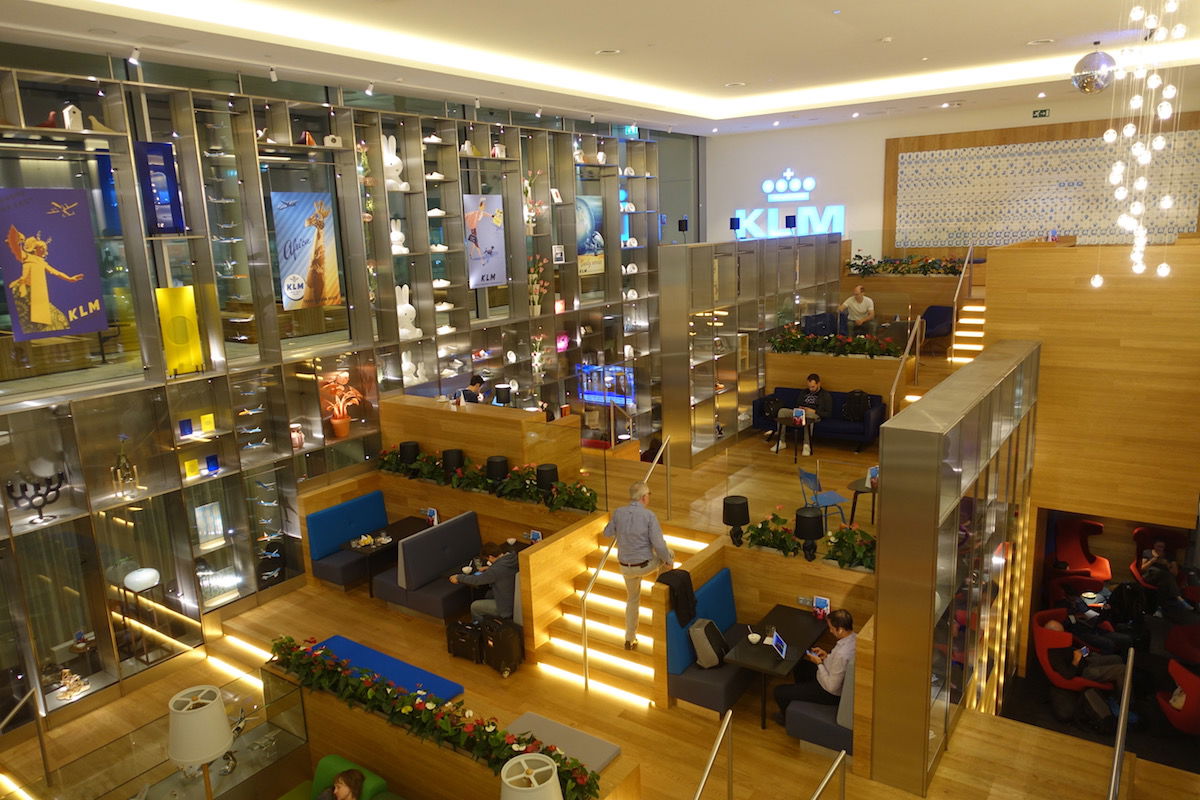 It has a disco ball — I have no clue why, but I love it.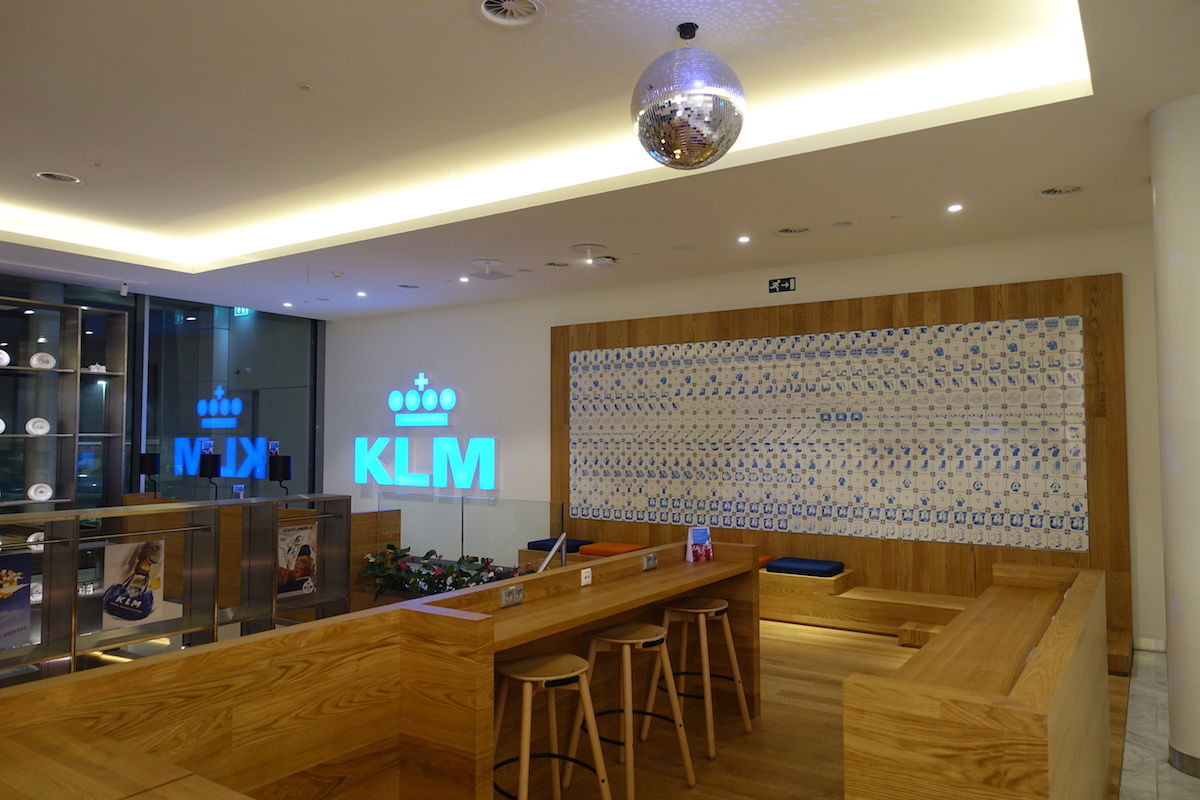 And rather than just traditional snacks, the buffet has tons of stroopwafels, sugary hearts, etc.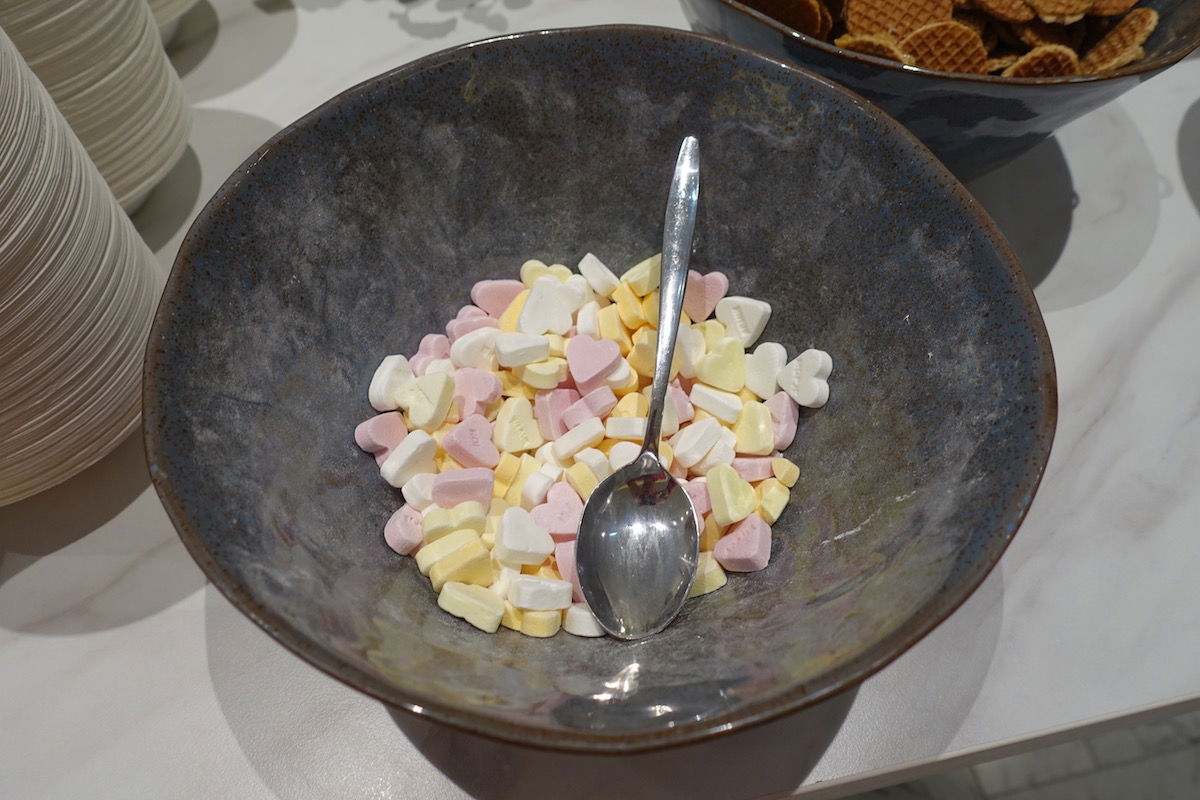 Anyway, I really do love KLM, and I'm only slightly kidding when I say that I think my new goal in life is to collect all 100 of the KLM houses. Does anyone know if there's any black market for acquiring these, or any way to buy them legitimately?
Otherwise do I just need to take 100 KLM flights to get all the different houses? If I'm not mistaken the cheapest KLM flight where you can get these houses is Kuala Lumpur to Jakarta (even though it's not technically longhaul, I believe they offer the houses on these flights, as I got one when flying Singapore to Bali a couple of years ago), which you can book for $130 one-way in business class.

It's not crazy to shuttle back and forth on that flight for a month to get most of the houses, right? 😉 Does anyone know how many different types of houses they actually "stock" on a particular flight?
As of now I have four next to my bed.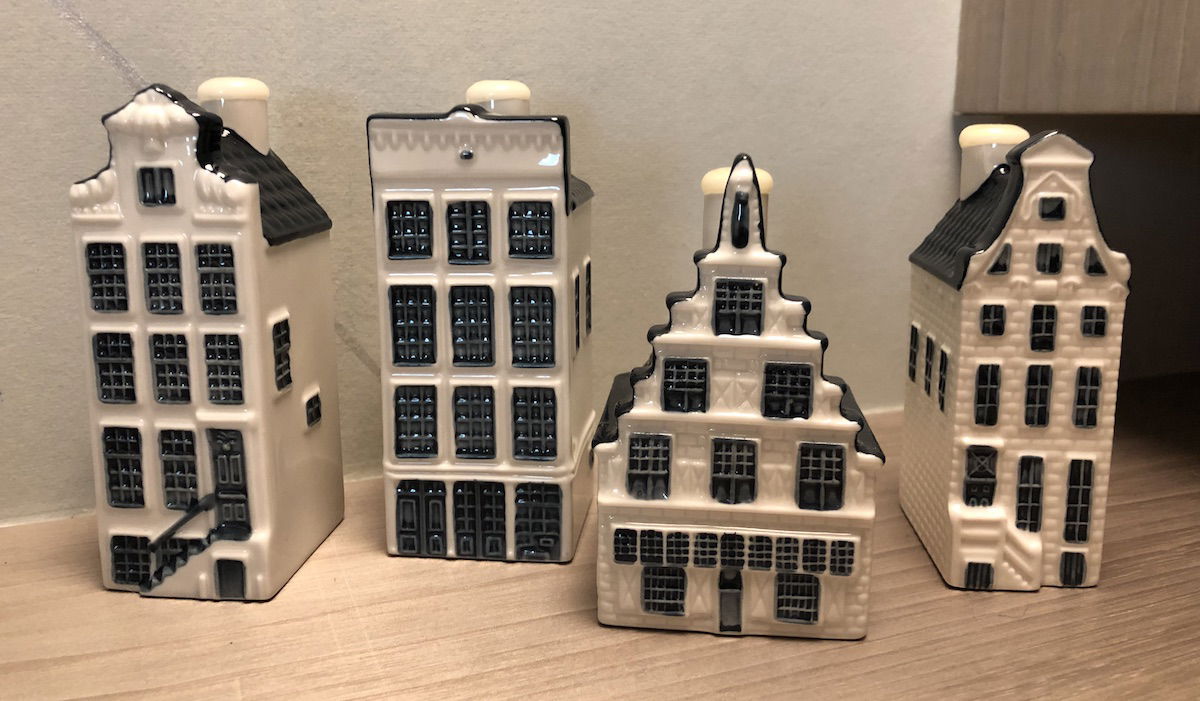 Ford says having four houses next to your bed is charming, while having 100 houses next to your bed is kitschy, and points to a bigger problem.
He's probably right.
Anyone else love KLM's dedication to quirkiness as much as I do?