The eruption of a Russian volcano is causing quite some issues for airlines this week. Yes, even those airlines avoiding Russian airspace…
Volcano erupts on Russia's Kamchatka Peninsula
For much of this week, the Shiveluch Volcano has been erupting on Russia's Kamchatka Peninsula. This is located in the northern part of Russia, near the Bering Sea, which separates Russia and Alaska.
The greatest impact is of course on those living near the volcano. Villages near the volcano were covered in around 3.5 inches of ash, which is the most seen in decades. Lava also flowed from the volcano, which melted snow and caused a mudslide warning. On top of that, there was a 5.8 magnitude earthquake off the coast.
But the impact of the volcano has gone way beyond that. As you'd expect, this situation caused some major ash clouds, initially covering an area of around 41,700 square miles. This has far-reaching implications on airlines in that region.
How the volcano eruption has impacted flights
Nowadays many airlines flying across the Pacific are avoiding Russian airspace, due to sanctions in place. Even so, the ash clouds from this volcano are going beyond Russian airspace. Most airlines flying between the United States and Asia typically fly over Alaska, steering clear of Russian airspace. Due to the eruption of the volcano, airlines have had to significantly modify their flight plans.
Just to give an example, below is the route for United's Newark (EWR) to Tokyo (HND) flight on April 13, 2023, which took 15hr27min.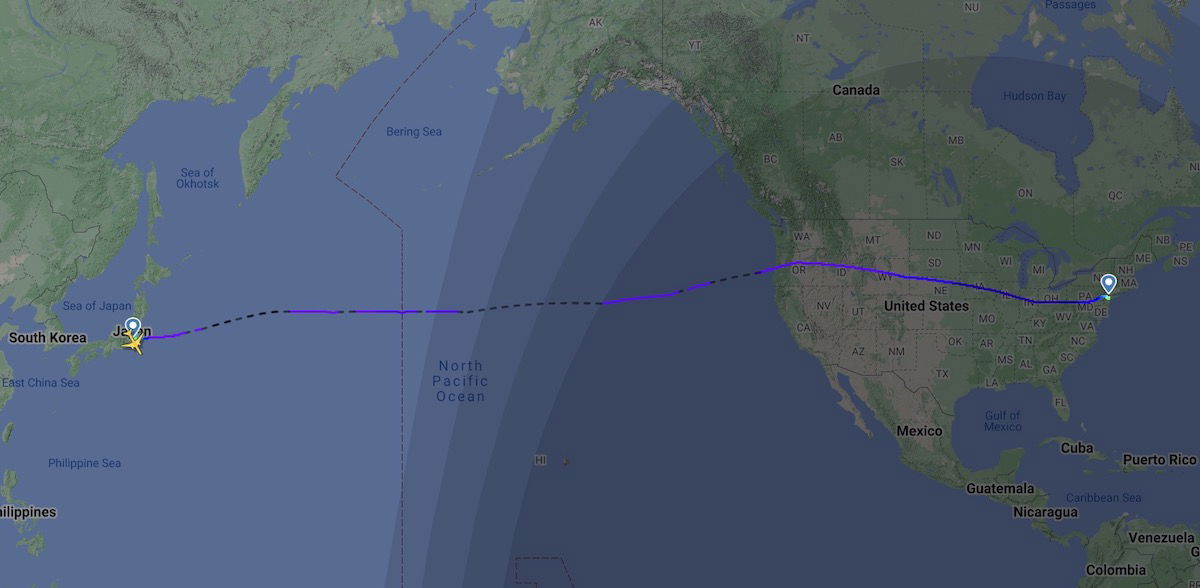 Meanwhile below is the route the same flight took a week earlier, prior to the volcano erupting, when the flight time was "only" 13hr40min.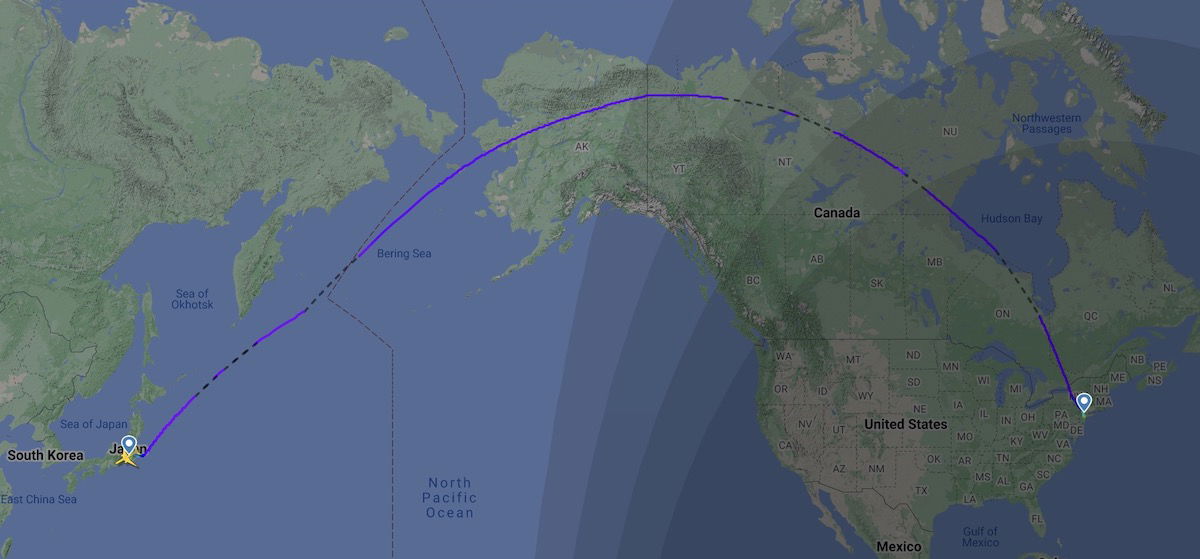 This is even having implications on domestic flights. For example, yesterday (April 13) Alaska Airlines canceled 23 flights out of Anchorage, making up 24% of the carrier's daily flights there. Interestingly that might have been out of an abundance of caution, because other airlines operated flights in some of the same markets without issue around the same times.
Even flights that operated to and from Alaska were longer than usual. For example, below is the route for one of Alaska's Seattle (SEA) to Anchorage (ANC) flights on April 13, 2023, which took 3hr46min.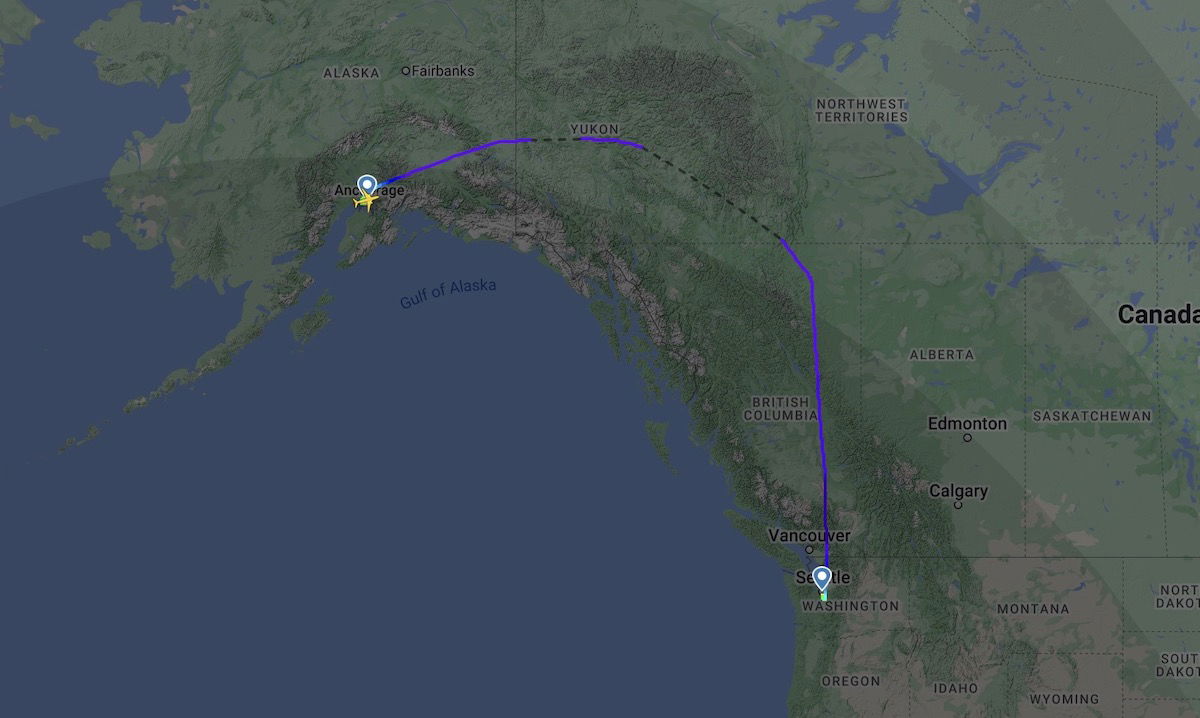 Meanwhile below is the route the same flight took a week earlier, prior to the volcano erupting, when the flight time was 3hr5min.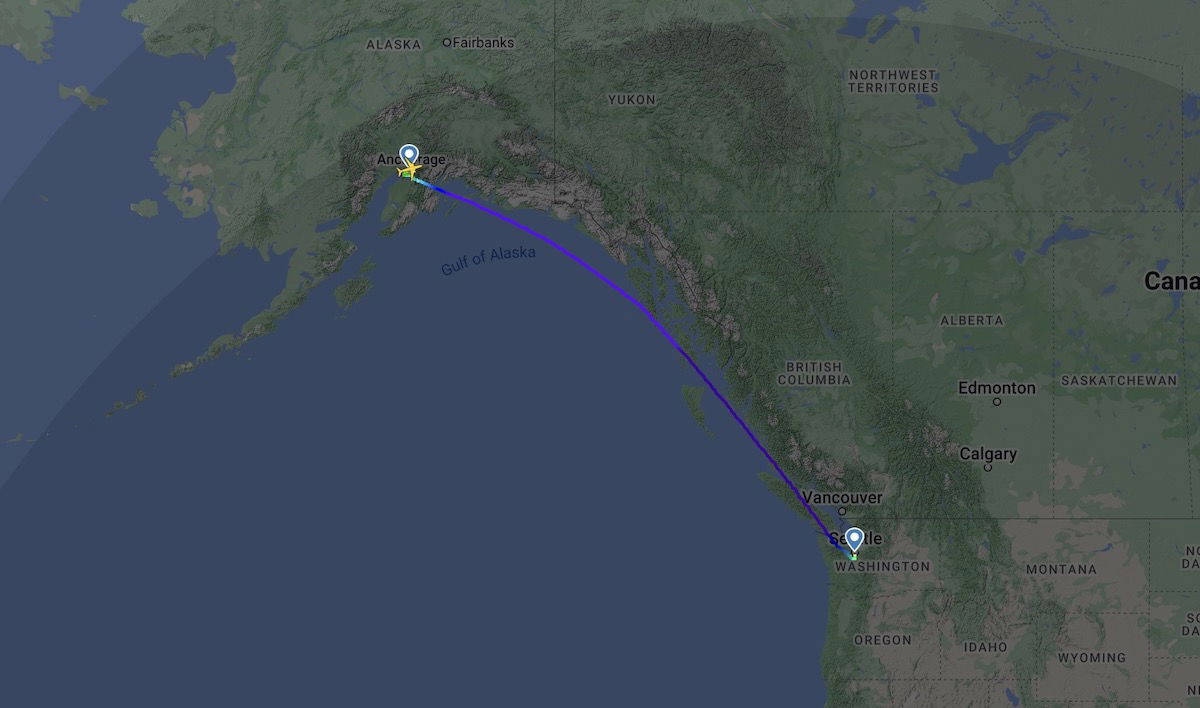 It would appear that the impact of the volcano on international airspace is decreasing as the week goes on, so hopefully there are fewer disruptions.
Bottom line
For the past several days we've seen a volcano erupt on a Russian peninsula that's not too far from where many transpacific flights operate. Even with Russian airspace closed to most airlines, we're still seeing significant reroutes as a result of this. Not only is this impacting international flights, but also some flights to and from Alaska.
Fortunately the worst seems to be behind us, though there might still some operational adjustments in the coming days.
Have any OMAAT readers been impacted by this volcanic eruption in Russia?