Update: Read my full KLM Business Class 777 Singapore To Bali review.
After flying from Los Angeles Taipei on an EVA Air 777, and then from Taipei to Singapore on a special EVA Air Hello Kitty 777, it was time to connect from Singapore to Bali on KLM.
This is a fun fifth freedom route operated by KLM, as the plane goes from Amsterdam to Singapore to Bali. I booked a paid ticket on this flight — the business class ticket cost ~$250, which is a pretty good deal, if you ask me.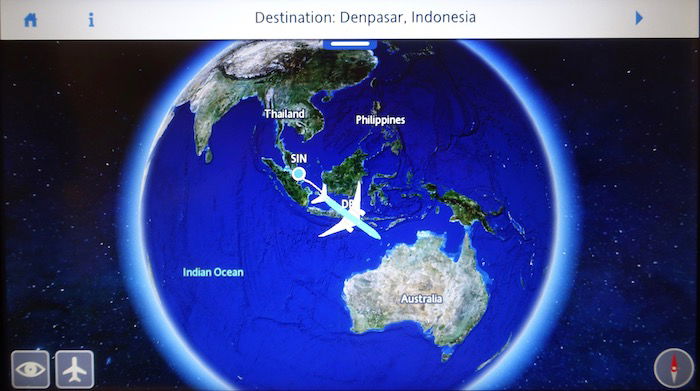 The flight was operated by a Boeing 777-300ER. As much as I think KLM's baby blue color theme is a bit "out there," it looks really good on the 777, in my opinion.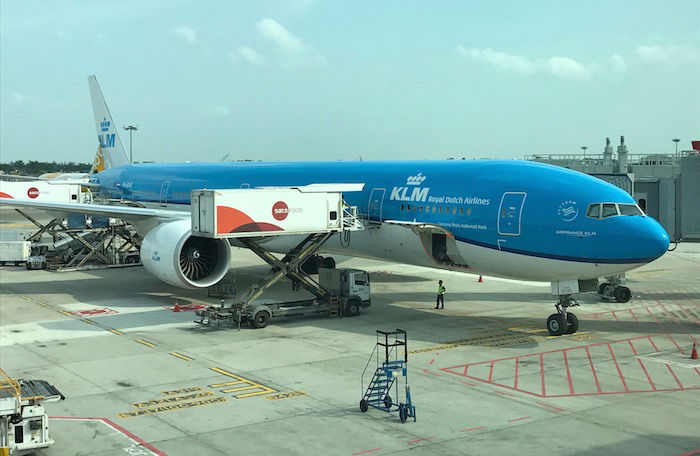 KLM has B/E Aerospace Diamond seats in business class on the 777, in a 2-2-2 configuration. There are a total of 34 seats — there are 28 seats spread across five rows in the forward cabin, and then a rear cabin with just one row of seats, located behind the second door.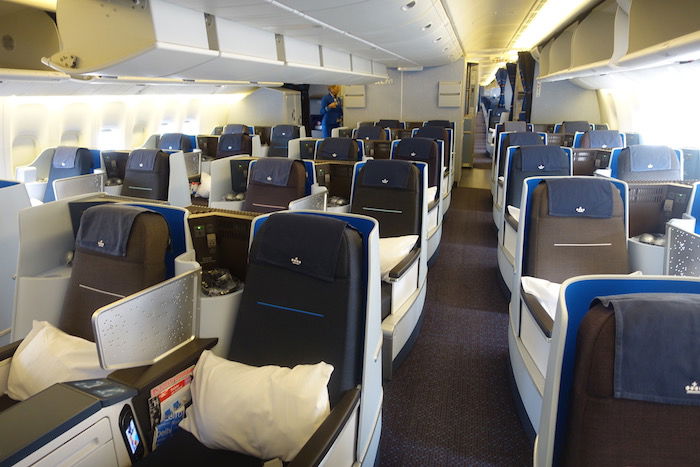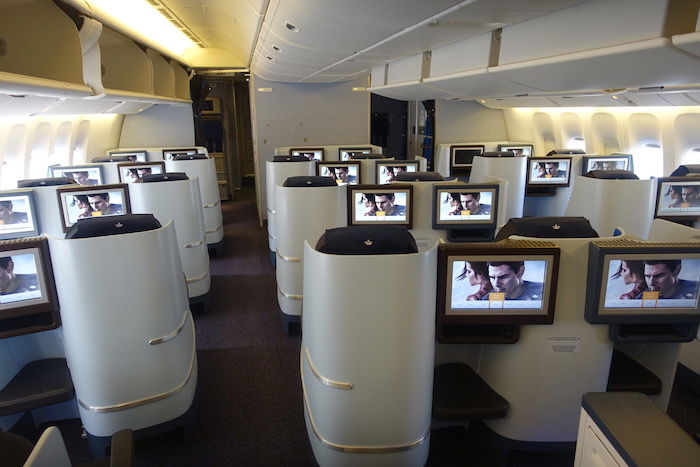 I quite like KLM's finishes on these seats. As far as forward facing fully flat business class seats go, these are among the more private out there. While I don't love how small the area for your feet is when in the fully reclined position, I do appreciate that you at least have a bit of privacy from your seatmate. There's even a decent size privacy shield.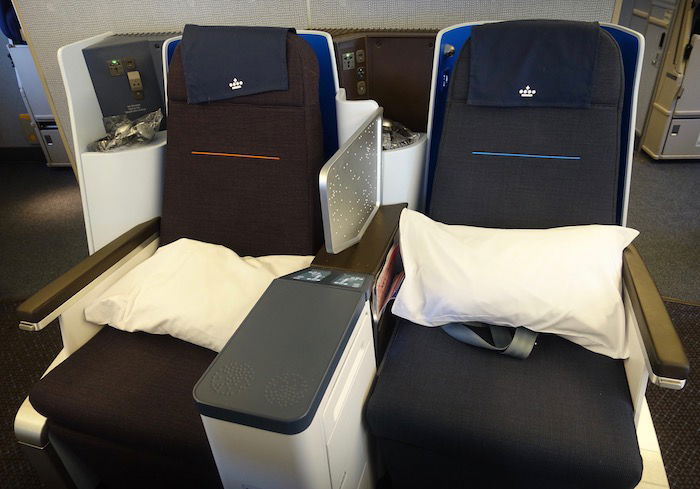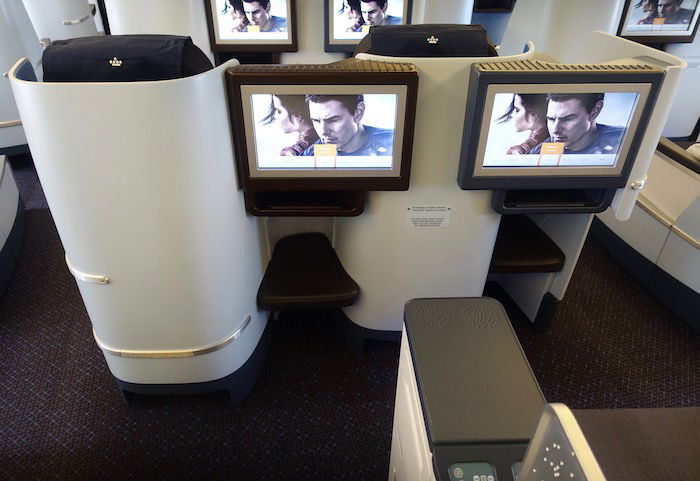 The flight time was just over two hours, so a meal was served shortly after takeoff. Everything was served on one tray, though the food was phenomenal.
Based on the menu I didn't really know what to expct. The starter consisted of cod pepes with acar salad and micro cress, for the main I had beef Bengkulu with garlic rice and coconut green beans, and for dessert I had bolu srikaya cake. Say what now?
To drink I had KLM's signature cocktail, The Flying Dutchman (which was a bit sweet for me).
The food was exceptional, and I love KLM's plating.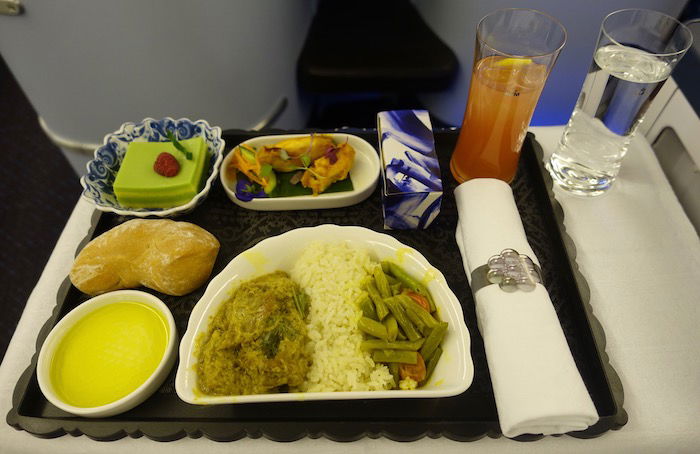 I also had a coffee after the meal, which was served on a cool little tray.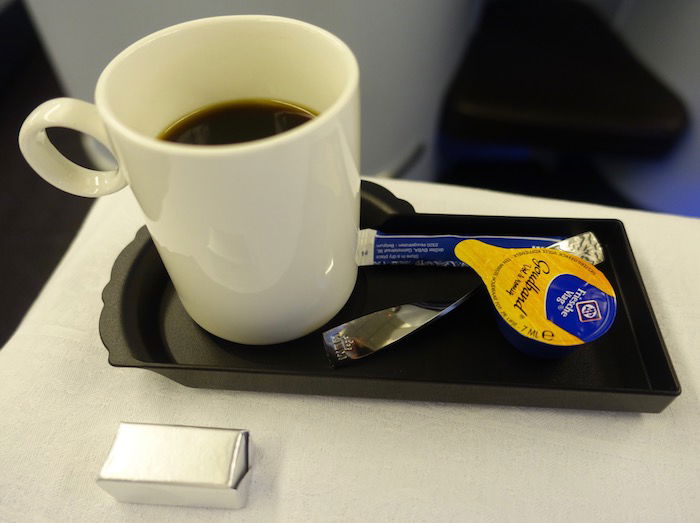 After the meal the senior purser came through the cabin with a box of chocolates.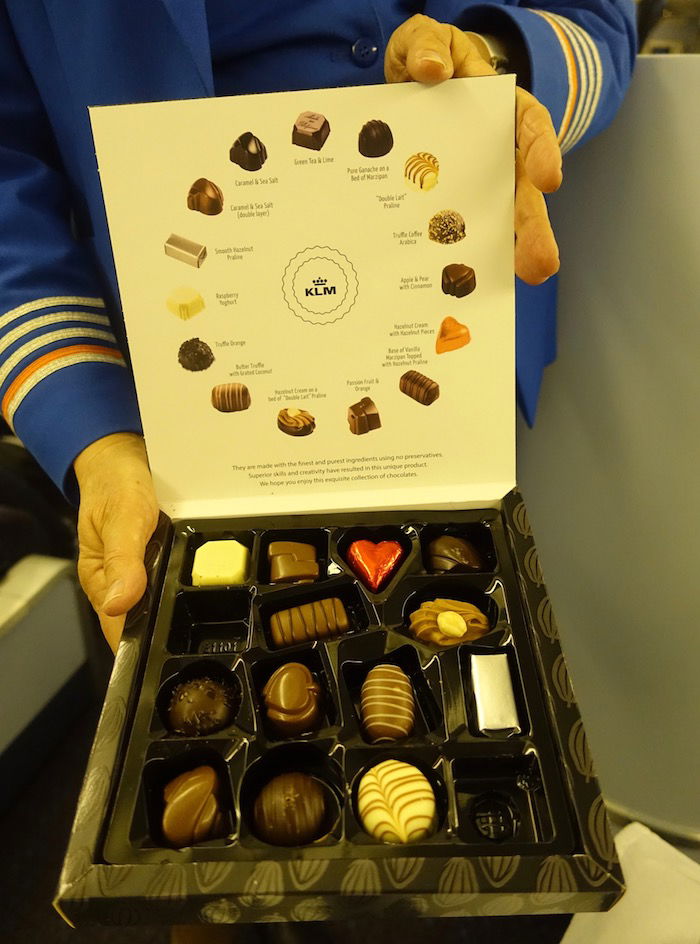 Lastly, before landing the crew came around with KLM's famous little houses, which Tiffany has explained the history of in a previous post.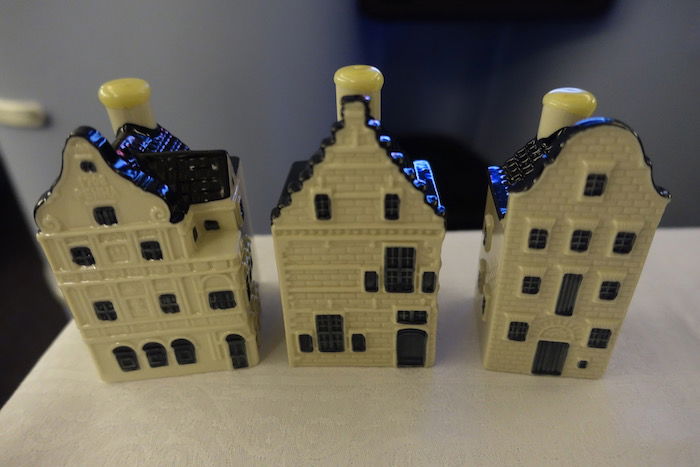 While the food was excellent, the service was even better. The crew seemed to be quite senior, but they were so charming and engaging. They couldn't have been lovelier.
While I didn't have much time to use the entertainment selection, the choices seemed to be fairly decent. Not as good as what you'll find on Emirates, but still solid.
This was only my second flight on KLM. I previously flew them from Amsterdam to Chicago, and both of my flights on them have been excellent. While I don't love KLM's hard product on the 777 or 747, the food and service are excellent. I guess I should fly KLM's 787, as they have reverse herringbone seats on that plane.
If you've flown KLM business class, was your experience as good as mine?