In 2012, JetBlue introduced elite status for the first time. They called the status Mosaic, and it represented an interesting decision on the part of a low cost carrier. These types of carriers have long struggled with offering competitive frequent flyer programs, since there are only so many benefits they can offer due to their somewhat simplified "structure."
When JetBlue first introduced Mosaic, it came with the perks you'd expect — a 50% bonus on earned points (you earn nine points per dollar spent on bookings through jetblue.com, rather than six), priority security, priority boarding, etc.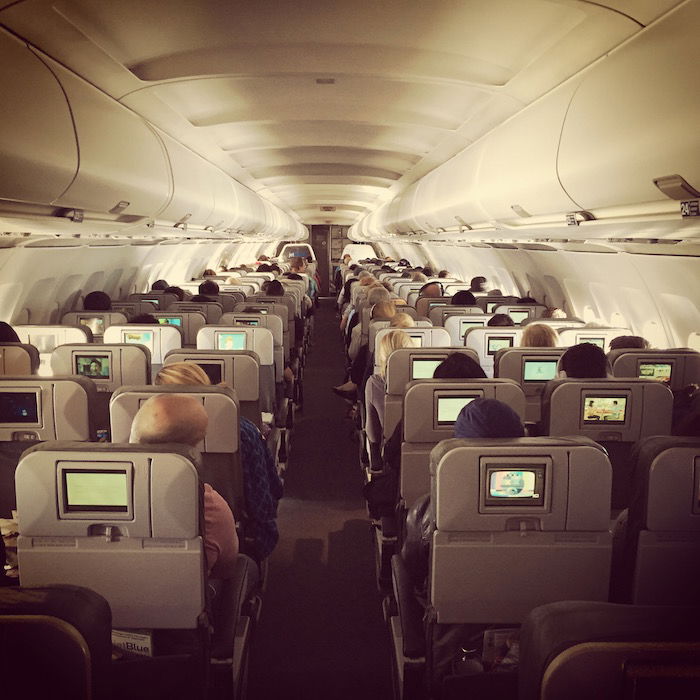 JetBlue A320 cabin
Those seem like reasonable perks, given that Mosaic status isn't that tough to qualify for. You can earn Mosaic status through one of two ways:
30 segments plus 12,000 base flight points
15,000 base flight points
Given that you earn three base points per dollar spent on JetBlue, that's the equivalent of $4,000-5,000 of spend per year (though at the moment they're offering double base points, so you can earn Mosaic for $2,000-2,500 of spend):

Anyway, a few weeks back JetBlue announced that they're introducing complimentary alcoholic beverages for Mosaic members as of 2016, which is a nice perk.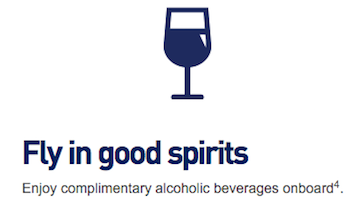 But JetBlue just announced a further awesome perk. Specifically, Mosaic members can now redeem points for Even More Space seating at a discounted rate. Specifically, they can redeem points at the following rates:
A $10 seat upgrade costs 200 points
A $25 seat upgrade costs 300 points
A $45 seat upgrade costs 500 points
A $90 seat upgrade costs 1,000 points
Those are really good rates. Keep in mind Mosaic members earn nine points per dollar spent on tickets booked through jetblue.com. So to earn enough points for a $90 Even More Space upgrade, Mosaic members would have to spend just $110 on JetBlue.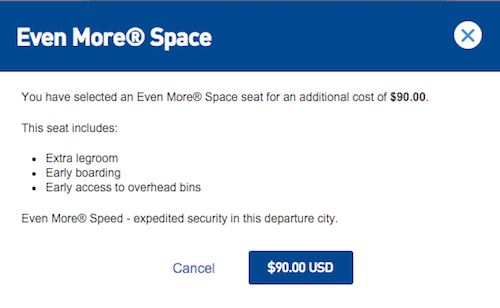 $90 is the most that JetBlue charges for Even More Space seats, so these discounted upgrades mean that most Mosaic members would probably have enough points to always upgrade to Even More Space, with points to spare.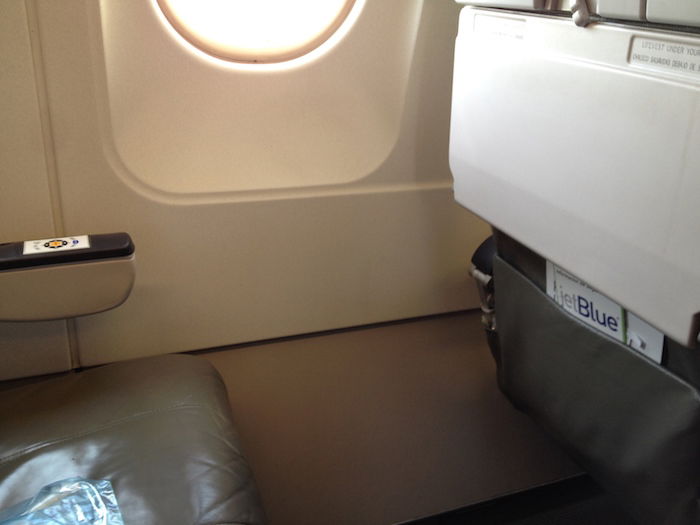 JetBlue's Even More Space legroom
This is a great new addition, though let's keep in mind that most US airlines let their top tier elite members select extra legroom economy seating at the time of booking at no extra charge. So really I'd consider this to be JetBlue catching up with the competition, rather than truly innovating. Still, it's a great move for Mosaic members.
Bottom line
The qualification threshold for Mosaic status is quite low, and I'd say the perks are quite strong given that they're a low cost carrier. While JetBlue isn't offering elite members free Even More Space seating, I'd say this is the next best thing. Virtually all elite members will be able to upgrade to extra legroom economy seating on all flights, with points to spare.
To Mosaic members, what do you make of this new perk? Do you plan on using points to upgrade all your flights to Even More Space?