With JetBlue having launched transatlantic flights last year, is the airline finally planning on opening lounges? A new job posting suggests that this is at least being explored.
JetBlue hiring airport lounge analyst
JetBlue has a job posting for the role of "Senior Analyst Lounge Product & Strategy Development." As the role is described:
The Senior Analyst will play a critical role in developing and implementing strategic GEX initiatives, focusing on those related to forthcoming Transatlantic flights, such as lounge solutions in relevant BlueCities, ground transportation partnerships, and more.
Among other things, the job description talks about defining "the product vision, strategy framework, and roadmap for the lounge experience," and collaborating "with key business partners such as airport authority and lounge architect to identify lounge spaces and recommended build-out options."
Now, I think it's important to state that just because JetBlue is exploring this, doesn't mean it's actually going to happen. The role of senior analyst is fairly junior, so for a major airline, this isn't a lot to spend to explore the possibility of something. So it's far from a sure bet, and if it does happen, it'll likely be years down the road.
I do think this is noteworthy because (as far as I know) this is the first time JetBlue has publicly acknowledged the concept of working on opening airport lounges.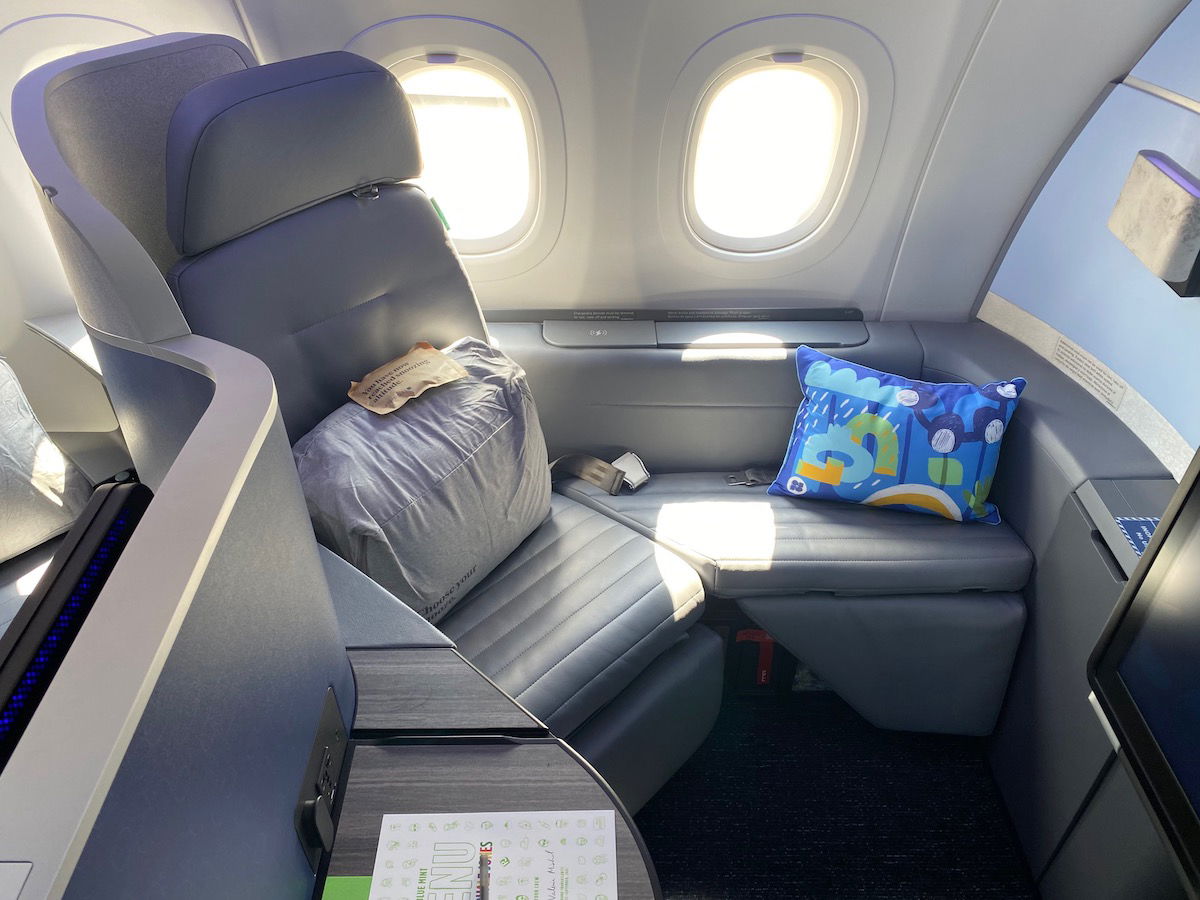 Why lounges are a complicated matter for JetBlue
While I'm happy to see JetBlue considering opening lounges, personally I remain skeptical about this becoming a reality.
In many ways JetBlue revolutionized the domestic premium cabin experience in 2014, when the airline introduced Mint business class. To this day, this remains an amazing (both hard and soft) product, with attractive pricing. There was no need to open lounges for these flights, since it's not like most airlines offered lounge access on domestic flights anyway, and JetBlue also had a compelling value proposition.
Then in 2021 we saw JetBlue start to operate transatlantic flights, initially from New York to London, but Boston to London flights will start in the coming months. The airline has 13 A321LRs and 13 A321XLRs on order, so eventually we could expect to see JetBlue operating up to 26 planes on intercontinental flights.
In general there's the expectation for airlines to offer lounge access to long haul international business class passengers, so in a way that's an area where JetBlue lags. However:
Finding available lounge space at airports can be really difficult, and I imagine there's not much space in Boston (BOS) or New York (JFK) for JetBlue to build an impressive lounge
I suppose JetBlue could try to get contract lounge access at some airports (JFK T5 doesn't have any options), though realistically I have to imagine that most Mint passengers also have a Priority Pass membership, getting them access to these kinds of lounges already
Operating lounges is costly, both in terms of airport rent and the operating costs, and without a network scaled big enough, I imagine the economics of JetBlue operating its own lounges would be challenging
This would likely add quite a bit of inconsistency to the experience, rather than just not making lounge access an expectation; I imagine JetBlue would be unlikely to be able to open lounges in Boston and New York around the same time
We'll see how this goes. If JetBlue does open lounges for transatlantic Mint passengers, I imagine they'll be top notch, since when JetBlue does something, it does it right (well, other than operating flights on-time). 😉 But I'm just not convinced this will come to fruition anytime in the next five years or so.
However, I do think it could happen eventually. What the airline looks like at that point (and whether Spirit Big Front Seat passengers get access) remains to be seen. 😉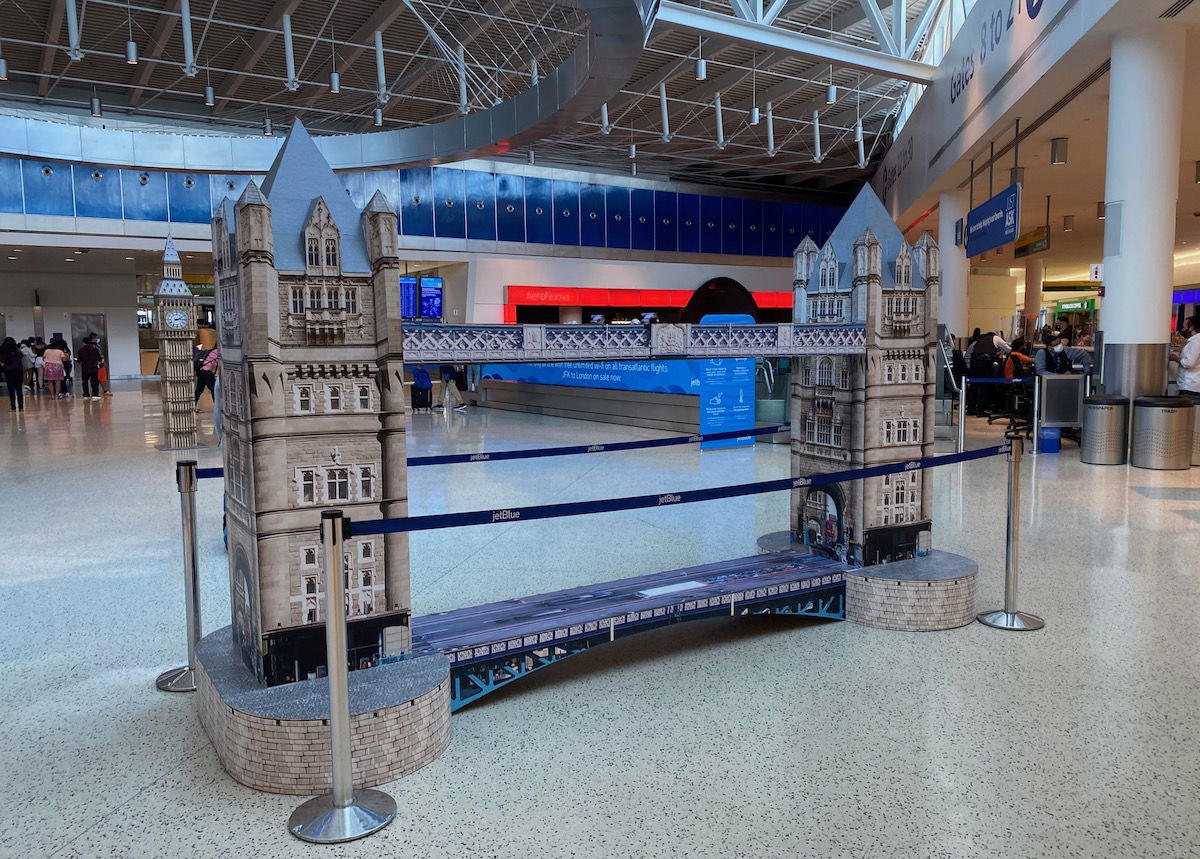 Bottom line
JetBlue is hiring someone for lounge product & strategy development, as the airline is exploring creating a lounge experience for transatlantic Mint passengers. Only time will tell if this becomes a reality — finding available airport lounge space is both challenging and costly.
I'm not confident we'll see much happen anytime soon (maybe aside from contract lounge access), though I'll certainly be watching how this evolves.
Do you think JetBlue will open its own airport lounges?