Well this sure is interesting. Qatar Airways has been investing in foreign airlines the past few years, presumably as a way for the government to diversify their assets. They're not necessarily looking to fully integrate with these airlines, but rather they seem to be investing as a way of getting a direct ROI, at least long term.
As it stands, Qatar Airways has a 20% stake in IAG (the parent company of British Airways and Iberia), a 10% stake in LATAM, a 49% stake in Meridiana, and recently announced their intentions to acquire a 10% stake in Cathay Pacific.
We've known that Qatar has been trying to buy a stake in a US airline for a while. Last June Qatar Airways expressed interest in purchasing a stake in American Airlines, though that ended up falling through. Following the unsuccessful bid for American, Qatar Airways indicated that they were still interested in acquiring a stake in a US airline. In January they clarified that a startup airline in the US offered Qatar Airways a 25% stake, which left a lot of us scratching our heads as to what airline they could be talking about.
I'm not sure if this is the "startup airline" they were talking about or if this deal is completely unrelated, but Qatar Airways has just announced that they're buying a stake in JetSuite. JetBlue also owns a stake in JetSuite. This certainly isn't a traditional airline investment, in the sense that they won't be codesharing anytime soon.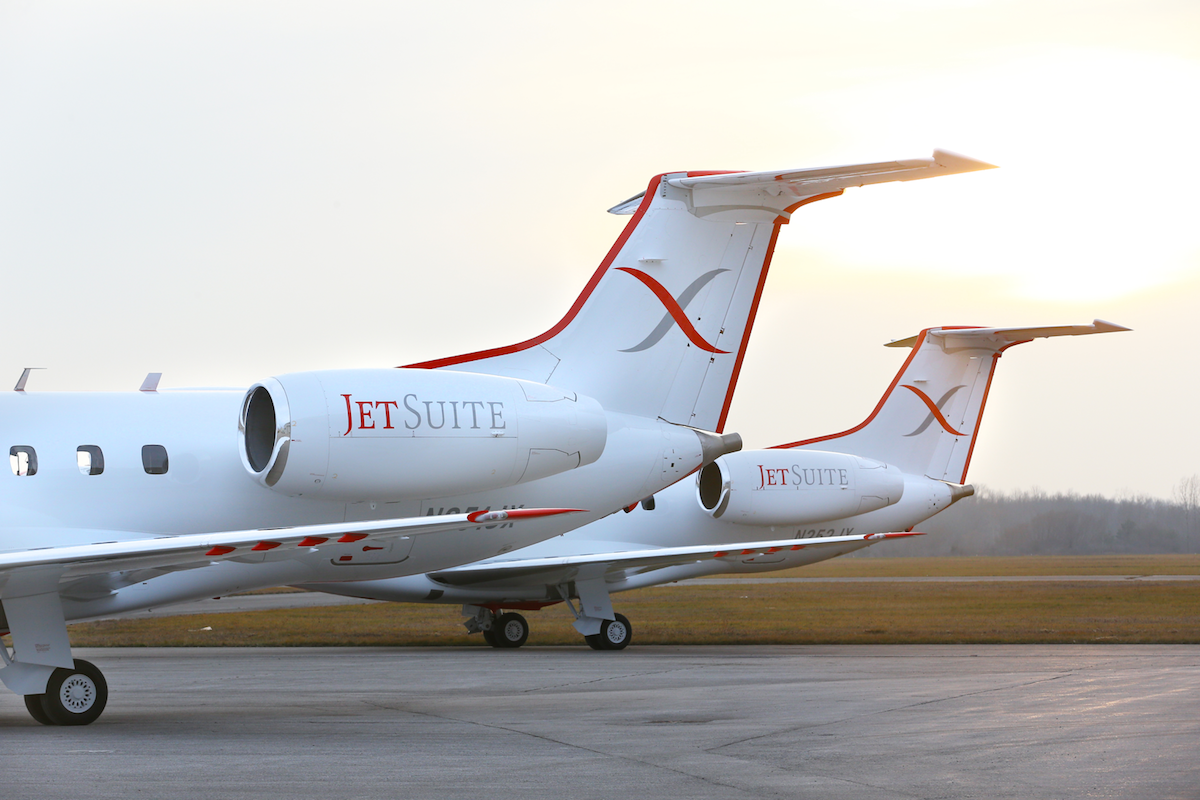 For those of you not familiar, JetSuite is a private jet rental service, with most of their planes being light private aircraft. Their goal is basically to make private jets as accessible as possible. JetSuite also offers the JetSuiteX service, which is scheduled service for select flights on the west coast, which are more comfortable than the regional jets you may usually fly.
Qatar Airways is purchasing a minority stake, and joins JetBlue in that, as they've also invested in the company. Here's how Qatar Airways describes their investment:
With this investment in JetSuite, Inc., Qatar Airways will help fuel the growth of JetSuite's private aviation business, which currently focuses on light and very light jets. The investment extends to JetSuiteX, the sibling company to JetSuite, further accelerating the expansion of its acclaimed semi-private air service on the U.S. West Coast and beyond. JetSuiteX fills a niche in underserved short haul markets and small airports, and enjoys a Net Promoter Score over 90, higher than the major U.S. airlines. JetSuiteX operates its fleet of Embraer 135 aircraft from private terminals in California and Nevada, with no lines, no waiting and no stress, at a price competitive with commercial travel. The Qatar Airways investment will enable faster expansion of this fleet and the ability to reach new destinations, including the potential to bring the semi-private model to additional U.S. regions.
Here's how Qatar Airways' CEO, Akbar Al Baker, describes the investment:
"We are delighted to have the opportunity to invest in such unique business as JetSuite and JetSuiteX; we believe that both businesses are complementary to Qatar Airways' business and maintain the core values and customer focus of our own business. We believe that JetSuite and JetSuiteX deliver a truly class-leading service to the U.S. market with a huge potential for development, and we are very excited to invest in this opportunity alongside JetBlue and the other investors."
Meanwhile here's what JetBlue's CEO says about Qatar Airways' investment:
"JetSuite's innovative JetSuiteX service and customer-focused approach aligns perfectly with our values at JetBlue, which is why we are so pleased that our partners at Qatar Airways are joining us in supporting this venture. We look forward to seeing JetSuite further grow on the West Coast and beyond to bring additional air travel choices to customers in underserved markets."
I think it's always easy to over analyze the motive of an investment here. I don't think Qatar Airways plans on partnering or in any way integrating JetSuite into their network. I don't think that's the motive here. Rather I think:
They truly view this as a good investment and think the concept will grow. Qatar has money to invest, and JetSuite needs cash to expand, and this will give them a huge opportunity in that regard. This is further supported by the fact that JetBlue has invested in JetSuite, because unlike Gulf carriers, they can't afford to just throw money away
Perhaps by investing in a US air travel company, Qatar Airways is viewing this as a foot in the door approach, and thinks this may lead to further investment opportunities, as this shows they're serious
What do you make of Qatar Airways' investment in JetSuite?