Over the past decade we've seen airlines in the United States do a better job monetizing first class. Back in the day first class would be outrageously expensive. Most seats wouldn't be sold, but rather would go to people upgrading. Nowadays the percentage of first class seats outright paid for continues to increase, as airlines often decrease the price difference between economy and first class.
In this post I wanted to share my take on when first class is worth it — how much extra am I willing to pay for a first class seat, and how do I decide whether to try to upgrade or pay outright?
What are the benefits of flying first class?
First it's probably worth sharing a bit of background, so we're all on the same page. This post is dedicated to your run of the mill domestic first class experience within the United States — we're not talking about Emirates' A380 first class with showers.
While there's still significant variance, in general you can expect that a domestic first class ticket includes the following:
A seat that is significantly wider and has more legroom — you can expect a wider seat with more shoulder space, and several extra inches of seat pitch, so you can stretch out more easily
Free alcohol onboard, and depending on the length of the flight, something to eat
Priority check-in, priority security, priority boarding, and priority deplaning
Free checked bags
More miles towards elite qualification, should you be going for airline status
Generally speaking domestic first class tickets don't include lounge access — there are exceptions, like paid first class tickets on Alaska, or select transcon routes on American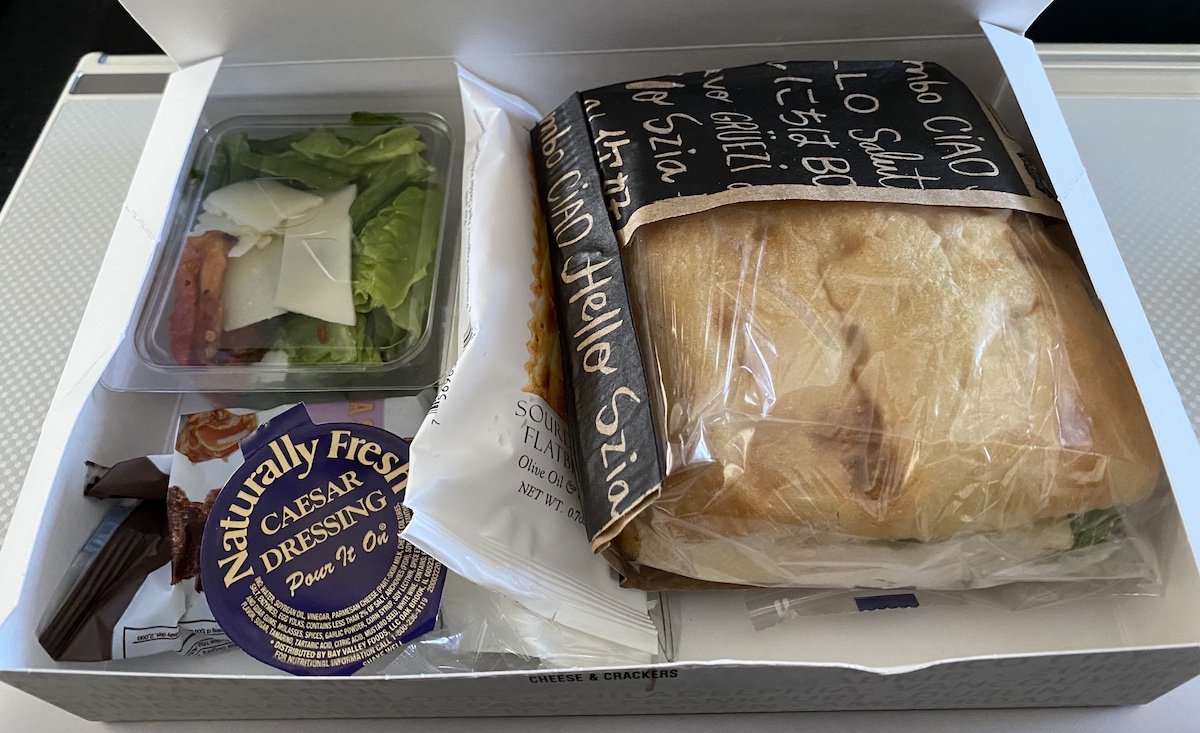 One thing to be on the lookout for is that sometimes airlines fly wide body aircraft with fully flat beds on domestic routes, so it could be worth going out of your way (or paying a premium) for these flights.
After all, a fully flat bed with direct aisle access…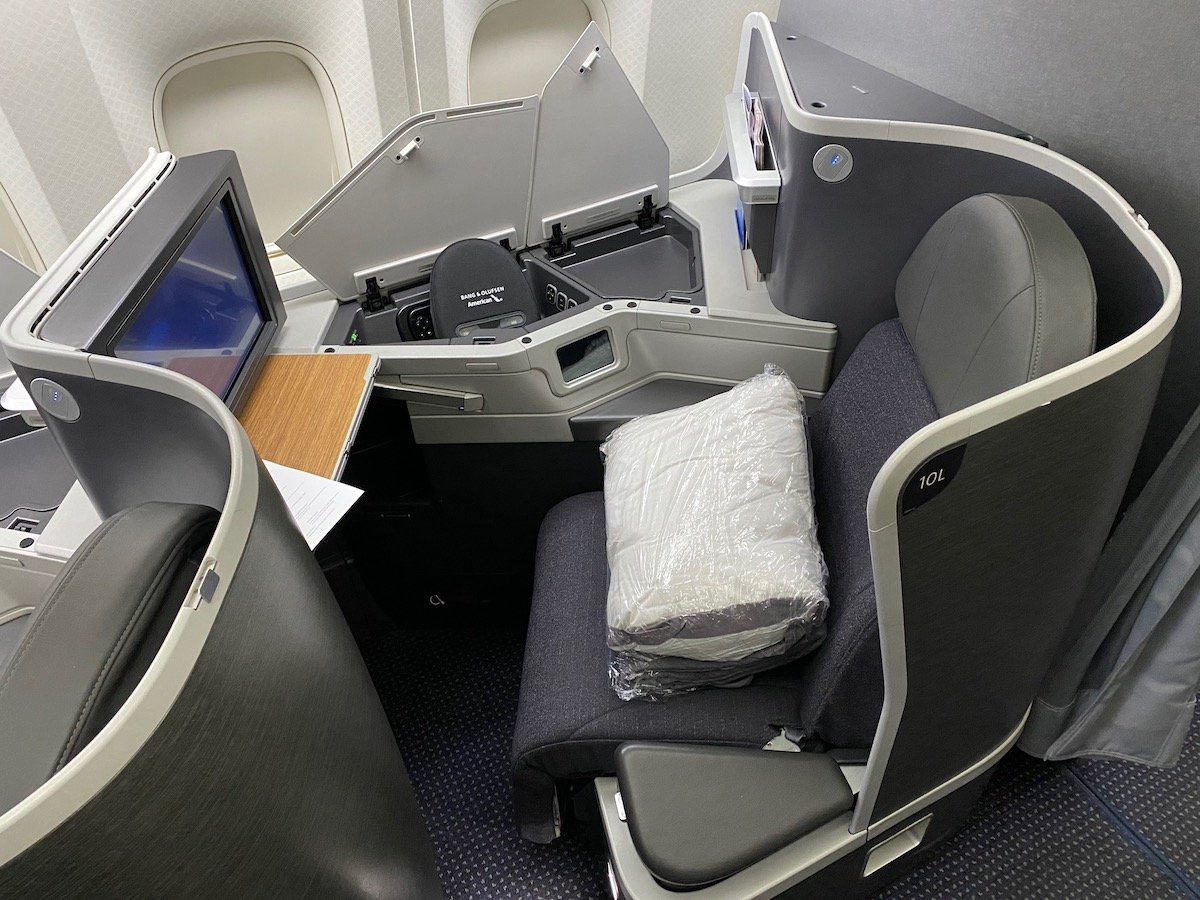 …looks significantly better than your standard domestic first class seat.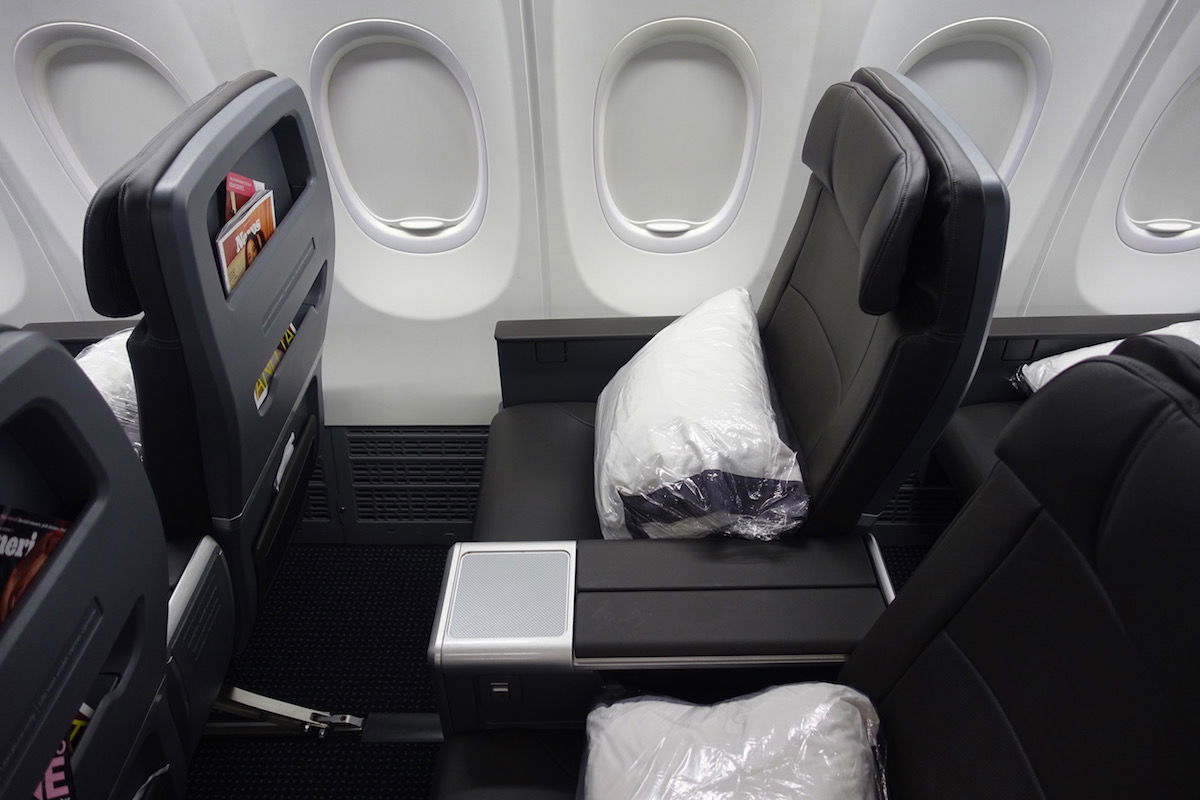 How much do I value first class?
Personally I conservatively value being in first class over economy at $50 per hour (an hour generally equates to roughly 500 flown miles, if you want to look at it based on distance). There are obviously a lot of variables, but for me that seems like a fair number, and a good starting point for crunching numbers.
I derive value from first class for two simple reasons — the ability to be productive and comfortable. With high speed Wi-Fi increasingly becoming standard on flights, I can be every bit as productive in the air as on the ground. And while domestic first class is hardly anything to get excited about, it is a comfortable place from which to work, and can double as an office.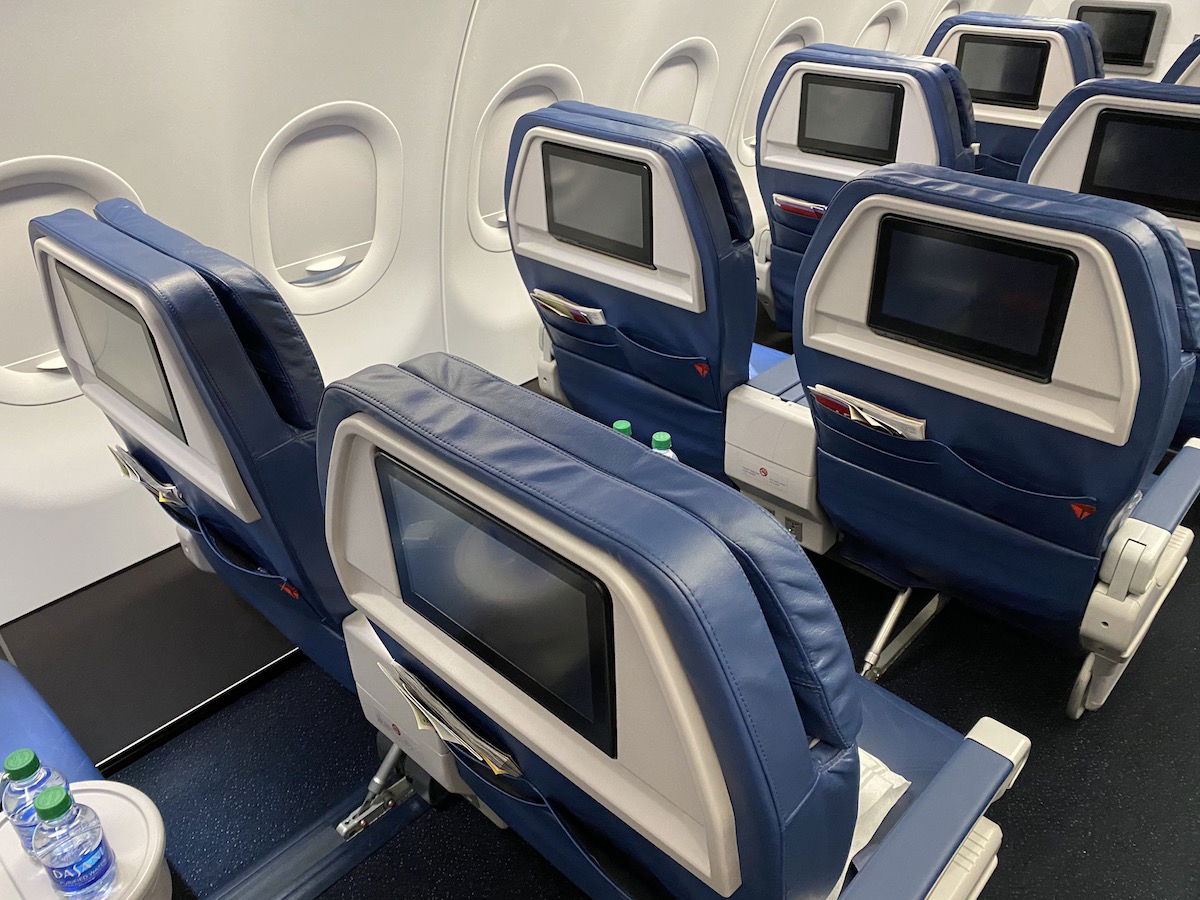 Could I work in economy if I had to? Of course. However, it's quite uncomfortable, and between the lack of privacy (even with a privacy screen someone is usually staring at my screen), the general lack of shoulder space (I have to angle my arms uncomfortably to make it work), and someone potentially reclining significantly into my space, it's just not a pleasant experience. I'm getting old(er). Bones that I didn't know existed have started to hurt, and if I can easily avoid this experience, then I do.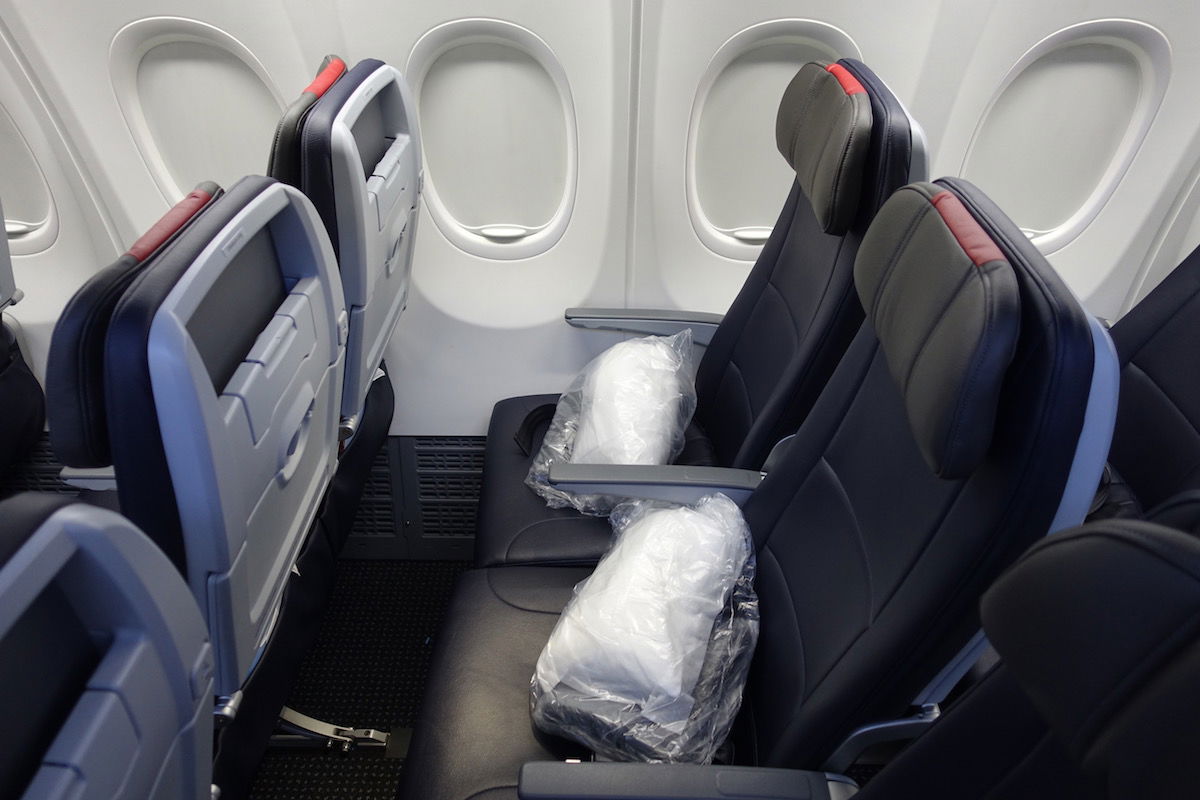 For me domestic first class is purely about the space. Some might appreciate the food or drinks, but the food is rarely good, and I'm not really looking to get drunk "just because" (well, unless I'm flying Emirates first class, in which case that's a good enough occasion for me).
How do I decide whether to pay for first class?
American Airlines is the airline I fly most (given that I live in Miami), and I have Executive Platinum status in the AAdvantage program. In theory that entitles me to unlimited domestic upgrades, but that's subject to availability. Sometimes those upgrades clear easily, while other times they don't.
How do I go about deciding whether to pay for first class, or chance it with an upgrade?
First of all, I analyze the odds of my upgrade clearing:
How many first class seats are left for sale at the time of booking? If first class is mostly booked way in advance, it's unlikely that many upgrades will clear, and on top of that, not all planes have the same ratio of first class seats to economy class seats
How competitive are upgrades in a market? Generally a Dallas to Los Angeles upgrade will be more competitive than an Austin to Tampa upgrade
How many extra legroom economy and exit row seats are occupied at the time of booking? This is generally a good indication of how many other elites are on the flight, since they can generally assign these seats in advance
Then I also often apply a discount to the fare difference. For example, say I'm looking at an American Airlines ticket, and the fare difference between economy and first class is $200:
As an Executive Platinum member I earn 11x AAdvantage miles per dollar spent, and I value those miles at 1.5 cents each; to me that's an incremental 16.5% return on spending
If I pay with my Amex Platinum I earn 5x Membership Rewards points per dollar spent, and I value those at 1.7 cents each; to me that's an incremental 8.5% return on spending
Between those two factors, I'm getting a 25% return on my spending. That lowers my real "out of pocket" from $200 to $150.
Beyond those considerations, I make decisions on a case-by-case basis. In other words, if I value first class at $50 extra per hour, and if I think I have a 50% chance of an upgrade clearing, I might be willing to pay an extra $25 per hour of flying to outright pay for first class.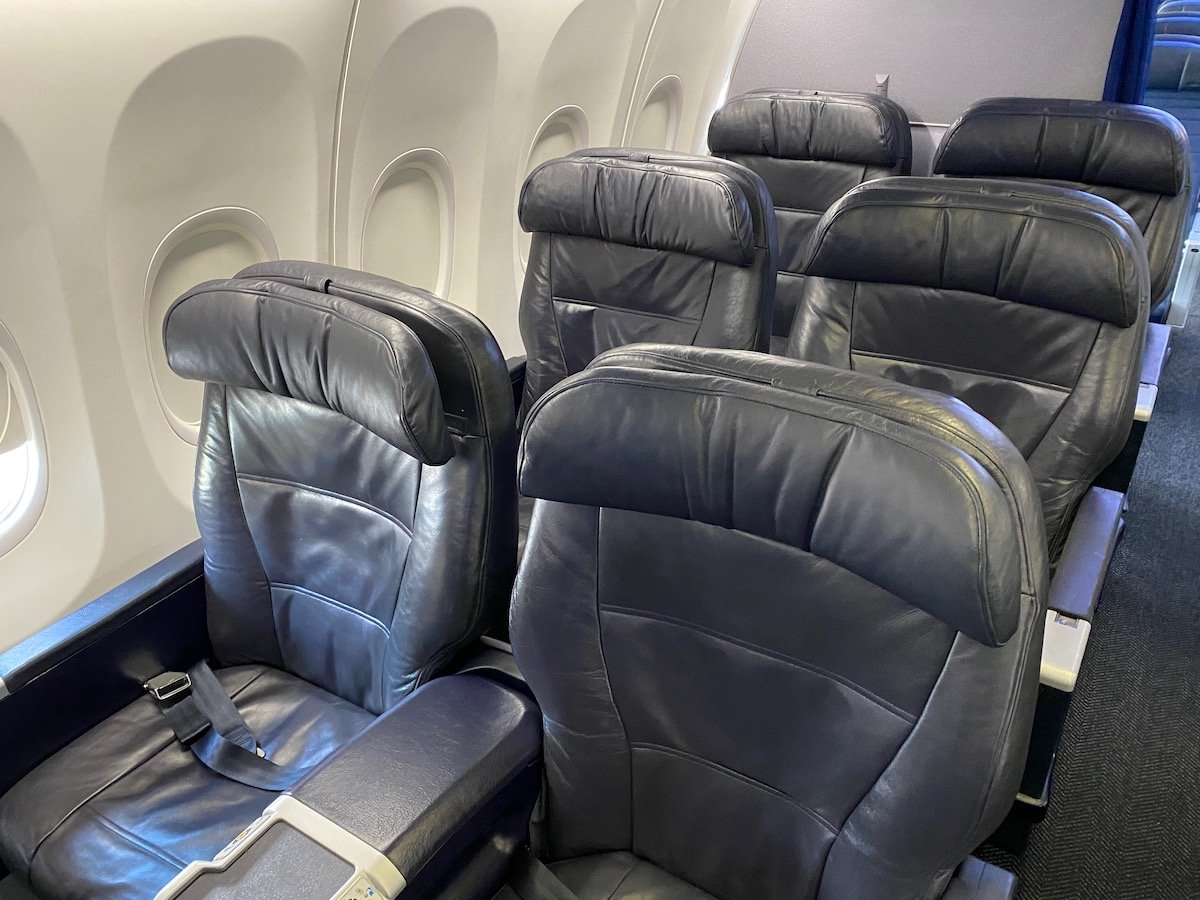 Some examples of deciding between fares
In general I find that Delta does the best job with its first class pricing, at least based on my willingness to pay. With Delta more often than not I find that first class pricing is right at the breakeven point based on my math.
For example, I have Silver Medallion status with Delta, so upgrades rarely clear. Take a Tampa to Boston Delta flight for example, where (non-basic) economy class costs $144, and first class costs $344.

Would I pay an extra $200 to essentially sit in a first class seat for well over three hours? Probably, especially when you consider that I really only view this as costing ~$170, after factoring in the value of the incremental miles I'd be earning. That's right around $50 per hour, and as a Silver Medallion it can even be hard to snag a good Comfort+ seat without paying extra.
Often when booking in advance it can be harder to justify paying for first class, given that we often see very cheap economy fares. For example, take a Tampa to Chicago flight, where economy costs $49, and first class costs $331.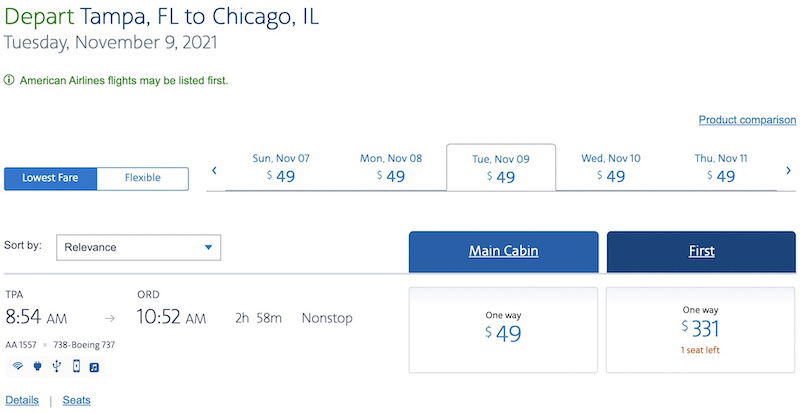 The flight has a block time of just under three hours, and the price difference is $280. I'd put my odds of an upgrade clearing at over 50%, so there's no chance I'd pay for first class there.
Trickier is a Fort Lauderdale to Los Cabos itinerary, where economy costs $220, and first class costs $399. We're talking about a ~$180 difference, and when you factor in a 25% return in terms of the miles I'd earn, that's really only ~$135. That seems like a reasonable premium to pay to be guaranteed first class for well over six hours of flying, even if there's a shot an upgrade would otherwise clear.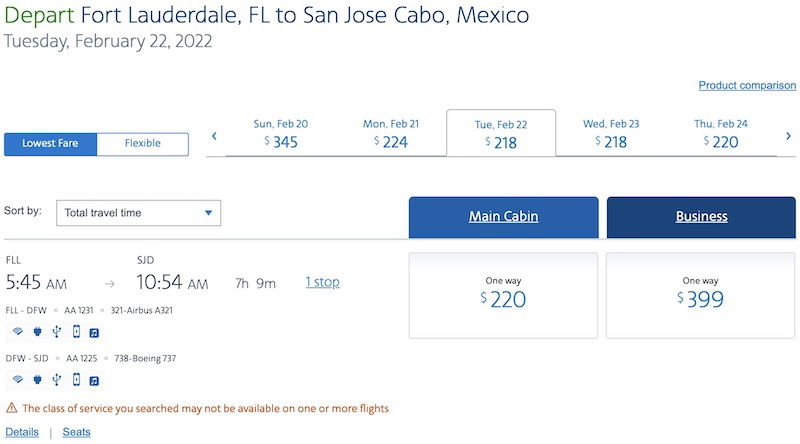 At least that's how I approach these situations based on my specific circumstances — for others, I think it's worth considering whether you have status more generally, and what value that gets you. In some cases elite status may already get you free checked bags, extra legroom economy seating, priority boarding, etc., in which case that reduces the incremental value of first class.
Conversely, if you don't have status and know you're going to be checking two bags, you can subtract the cost of that from the price difference. You could also factor in if you'd otherwise pay for extra legroom economy seats, priority boarding, etc.
Bottom line
Everyone values first class differently, so there's no consistent formula for calculating how much of a premium it's worth paying, especially given how many variables there are.
Personally I value first class at ~$50 per hour over economy, and that's largely because I can work productively in first class, while it's a struggle in economy. That doesn't even account for such things as generally being comfortable, getting a meal and free drinks, earning bonus elite qualifying miles, etc.
When deciding what to book, I also factor in my upgrade chances, as well as the miles I'm earning for the difference in fare, since I view that as a discount.
Under what circumstances do you consider paying for first class?