---
It's not often that I take domestic trips for the purposes of reviews, though this one was an exception. On Wednesday and Thursday I spent about 30 hours flying what ordinarily wouldn't be a very exciting routing. However, it allowed me to review American's brand new Flagship Lounge Chicago, American's Flagship First Dining New York JFK, American's A321 first class from New York to Los Angeles, and more.
The routing for my trip looked as follows:
09/20 VX1236 Los Angeles to Chicago departing 5:25PM arriving 11:35PM
09/21 AA130 Chicago to New York JFK departing 12:15PM arriving 3:30PM
09/21 AA293 New York JFK to Los Angeles departing 8:00PM arriving 11:29PM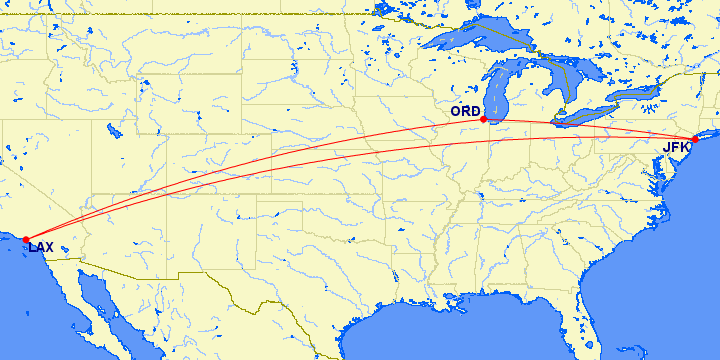 This trip wasn't supposed to be this way. The planning process started when I booked the flight from New York to Los Angeles. That was originally supposed to be the tail end of the trip that I took with my dad to Slovakia and Macedonia, though due to Hurricane Irma (and my dad living in Tampa) we had to cancel that trip.
I booked that as a one-way non-refundable ticket, so I figured I might as well take that flight, even if the rest of the trip wasn't happening. Back in the day American would make a bunch of A321 first class award space available on their "premium" routes, though unfortunately that's not the case anymore.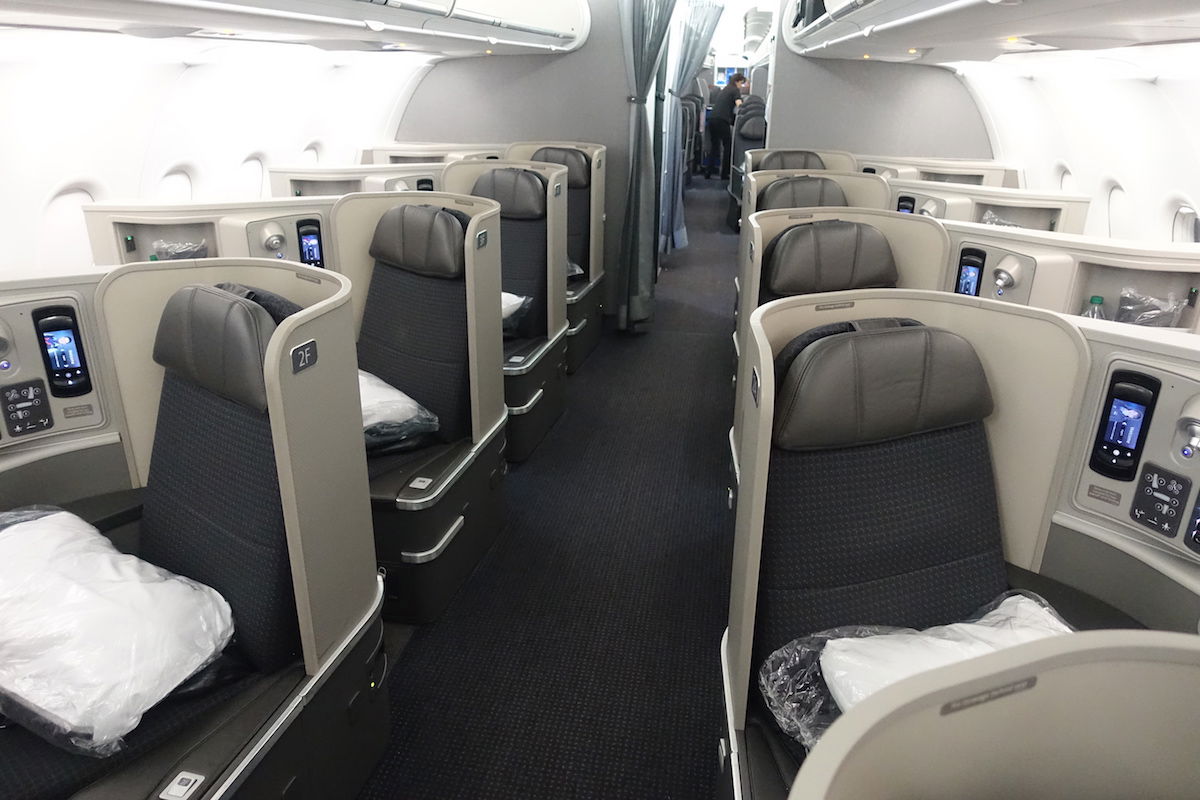 So instead I booked a discounted business class ticket and upgraded. Sometimes American has ~$550 one-way business class fares from New York to Los Angeles, though for my date the ticket cost ~$800 one-way, so I was paying a bit more, but figured it was worth it for a review.
Then I upgraded from business class to first class using a Business Extra certificate. While American is stingy with first class award space between New York and Los Angeles, upgrade space is wide open. I've reviewed American's A321 first class before, so I was looking forward to revisiting that, but most importantly wanted to review American's Flagship First Dining at JFK.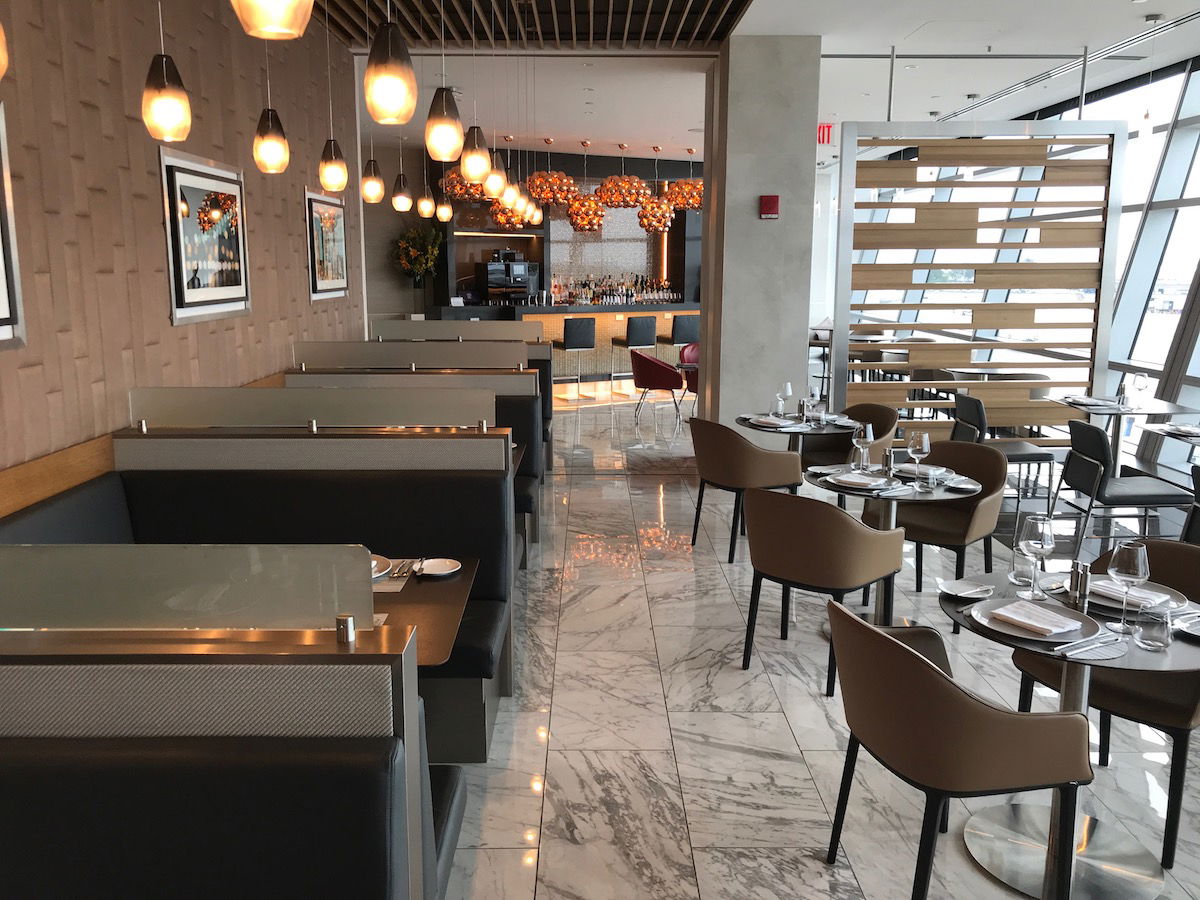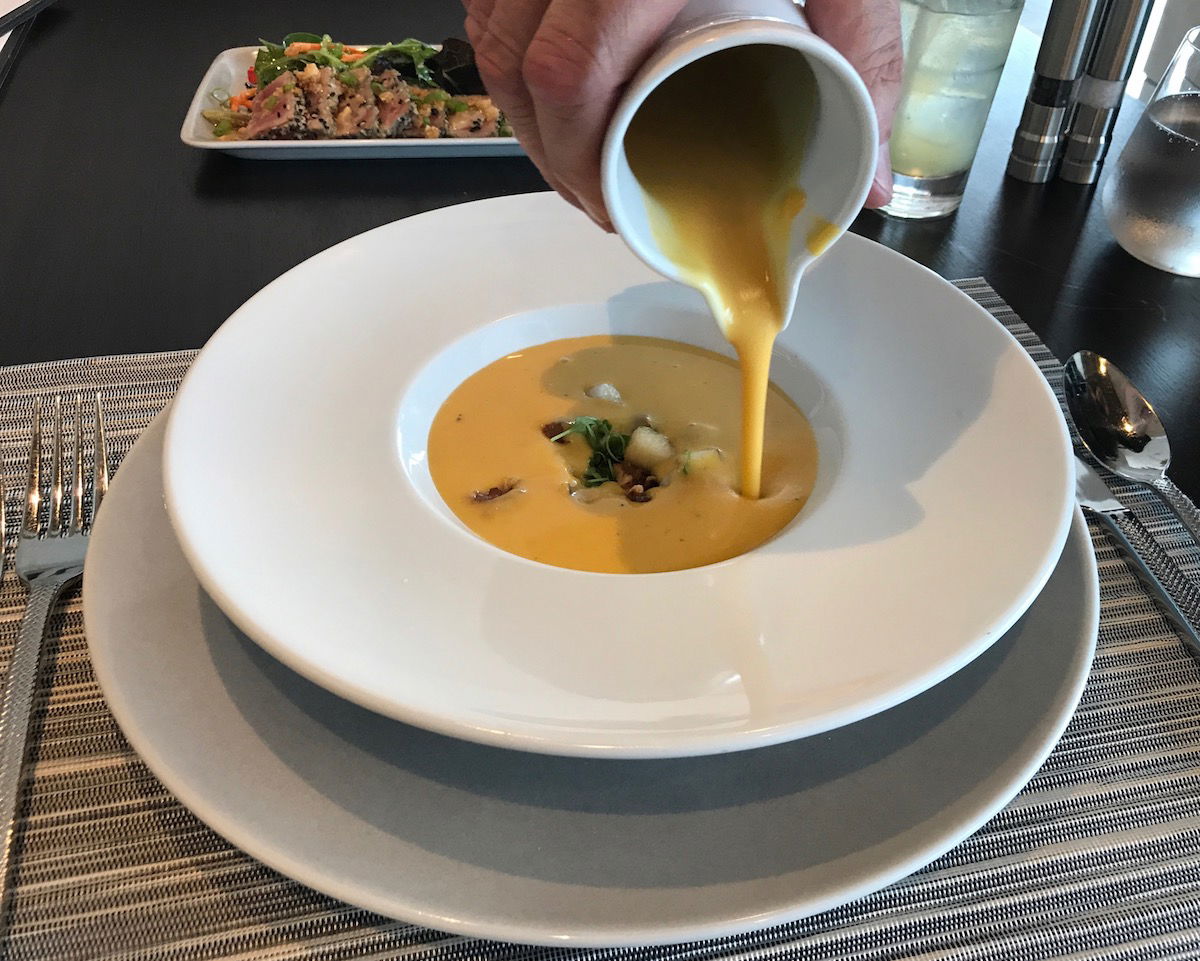 Since I was reviewing American lounges on this trip, I figured I might as well knock out a review of American's new Chicago Flagship Lounge as well. Since I was flying A321 first class from New York to Los Angeles, I could access the Flagship Lounge same day. American has a once daily Chicago to New York JFK flight, so I booked that, which left me with a perfect 4.5 hour layover in New York. That ticket cost me $127.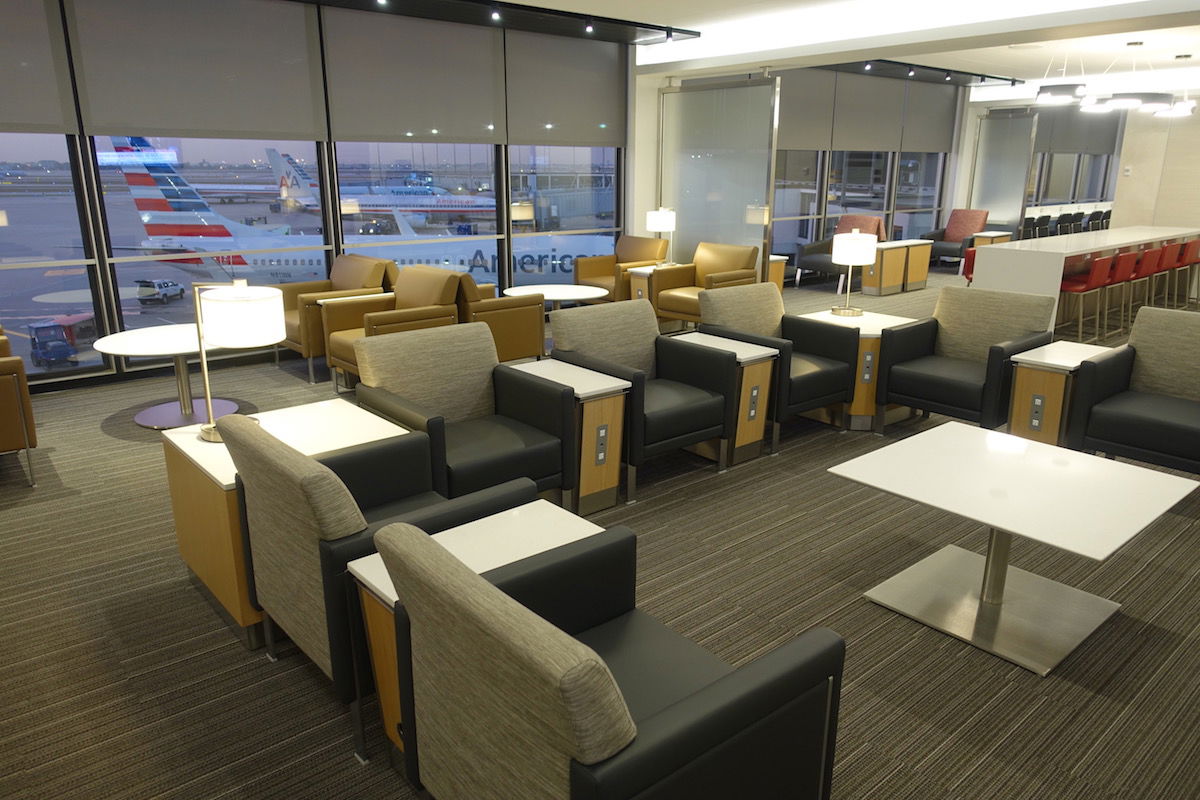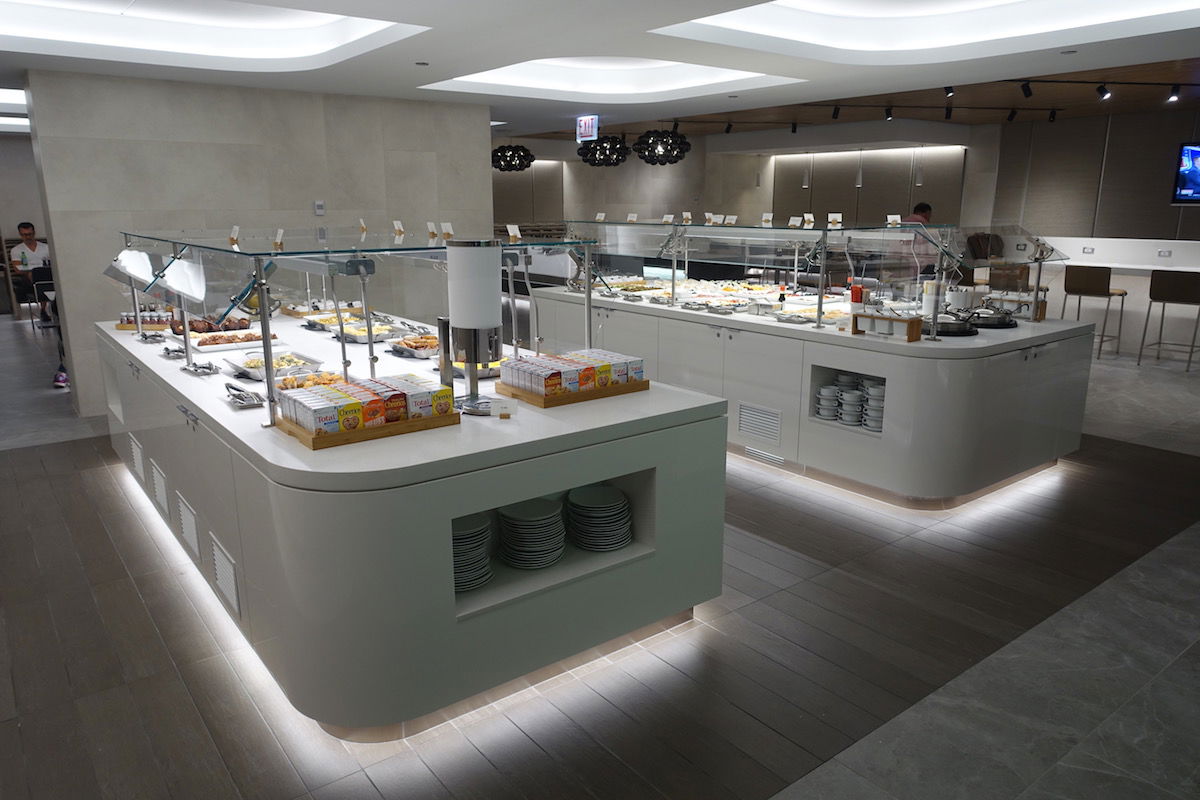 I only planned the outbound portion of the trip very last minute, and at the time I was in Los Angeles. In looking at booking American, there was virtually no chance of an upgrade on any of their flights, so I decided to instead book Virgin America.
I booked an economy ticket for ~$188, then thanks to my Alaska status got a free upgrade to Main Cabin Select, and then could upgrade to first class for ~$190. While it wasn't really a bargain, I knew I wouldn't get an upgrade on American, so this seemed like a reasonable price to pay for comfort. I only recently reviewed Virgin America's first class between Newark and Los Angeles, so I'll keep this review fairly short.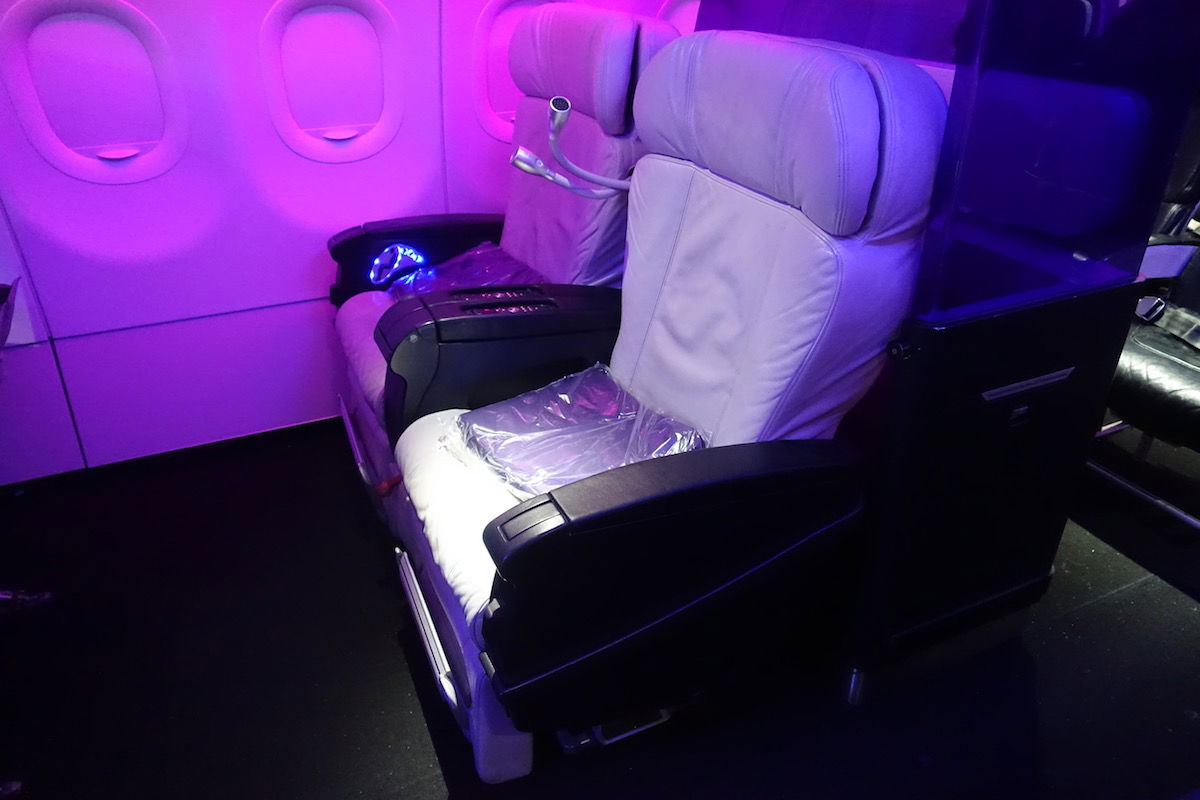 As far as the hotel goes, I knew I'd only have a very short overnight at O'Hare. Even though the 12PM departure out of Chicago might seem like it would allow me to sleep in (not that I do that anyway), I left for the airport before 6AM, so I could be sure I got pictures of the lounge before it filled up. So I decided to book the Four Points By Sheraton Chicago O'Hare Airport, and I redeemed 4,000 Starpoints, which seemed like a deal compared to the rate of $146+.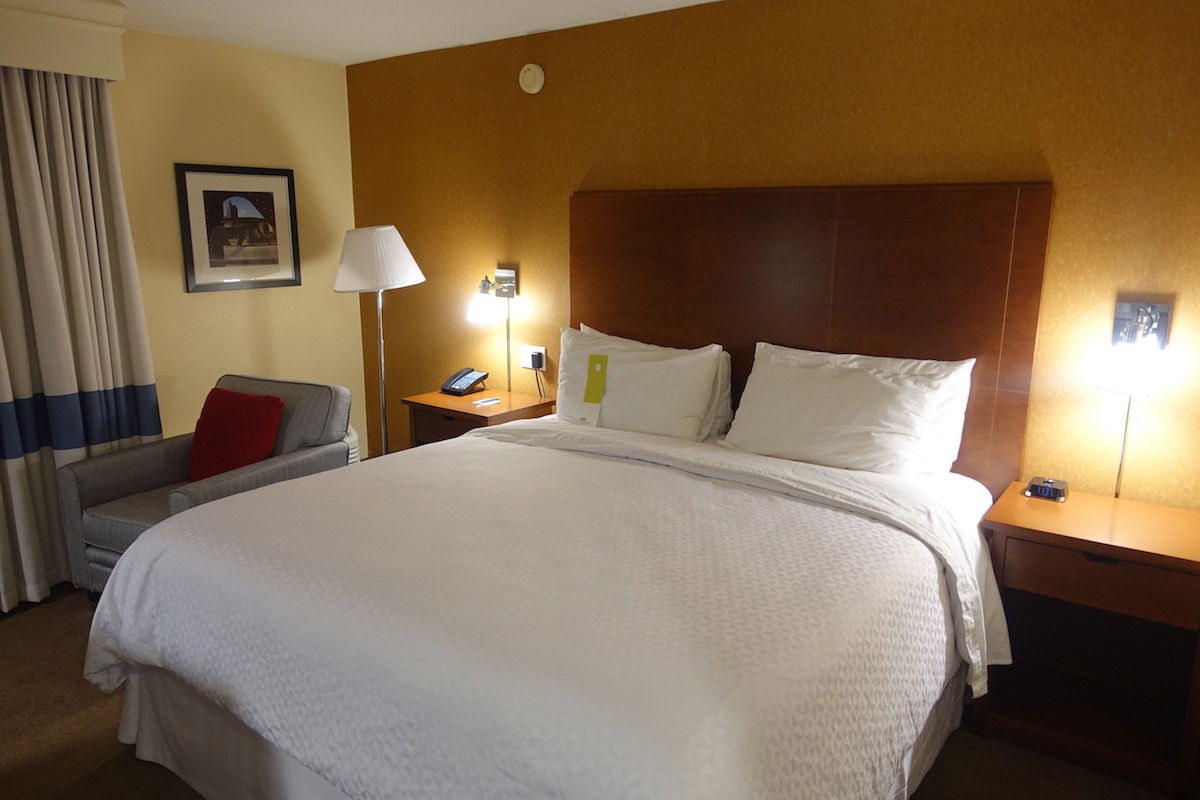 The American experience surprised me, so stay tuned for review. I'll try to roll out these installments quickly. Thanks for reading!