Virgin Atlantic has canceled its planned route to Brazil, before it even launched (thanks to Neil for flagging this). This isn't even the first time that the carrier has done this.
Virgin Atlantic won't fly from London to Sao Paulo
As of May 2024, Virgin Atlantic was supposed to launch a daily, year-round nonstop flight between London Heathrow (LHR) and Sao Paulo (GRU) using a Boeing 787. The flight went on sale as of September 2023, and would've marked the carrier's first route to South America.
Virgin Atlantic has just revealed that it won't be launching this route after all. The airline claims that this route is being "postponed" to 2025, though I'd be highly skeptical of that claim. It's not like the airline has a sudden fleet shortage, as it had planned for this route. At best, I think this is a "maybe we'll consider the route again next year" situation.
While Virgin Atlantic isn't providing a detailed explanation for why the route is being canceled, the airline states that it's due to a review of its network, and that this is not a decision that was taken lightly. I have to imagine that the motivation for this route cut was just that initial demand once bookings opened was very soft. Then again, the route wasn't due to launch for another several months, so you can't help but wonder how reflective that is of demand.
The London to Sao Paulo route continues to served by both British Airways and LATAM.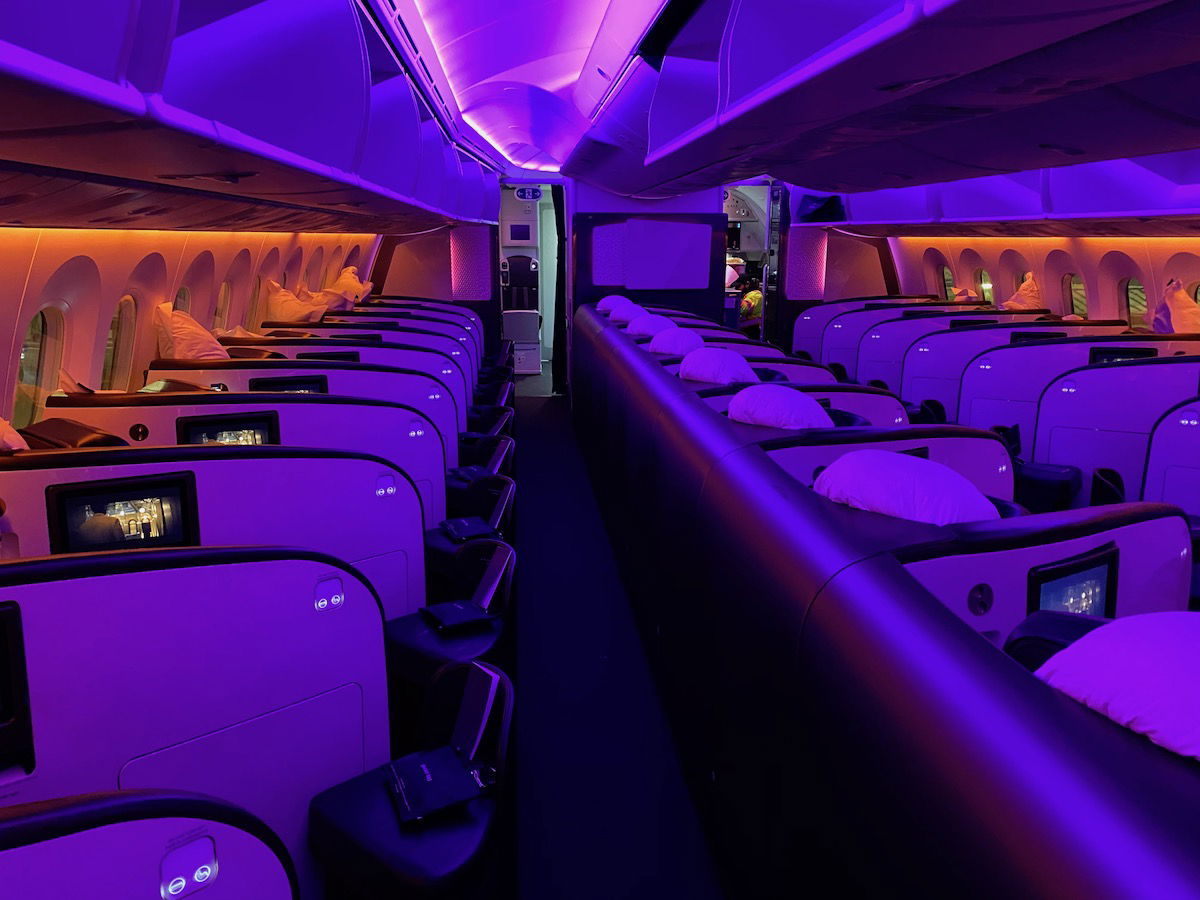 The challenge with Virgin Atlantic's route network
As a passenger, I'm a big fan of Virgin Atlantic, as the airline offers a great passenger experience, and has friendly employees. However, from a business standpoint, the concept of being an exclusively long haul airline is also tricky. Virgin Atlantic operates a pretty fragmented route network, revolving around a few main strategies.
Virgin Atlantic's biggest business is operating a huge network to the United States, which is straightforward enough, as the airline has a joint venture with Delta (Delta even owns a 49% stake in the airline). In reality, Virgin Atlantic sort of loses its identity in all of this, since Delta and Virgin Atlantic largely operate flights interchangeably depending on demand, and Virgin Atlantic has the advantage of lower operating costs.
The second area is that Virgin Atlantic has a pretty robust Caribbean network, targeted heavily at British tourists, given the islands that are most popular with Brits. That's also pretty straightforward, and there's lots of point-to-point traffic.
Then there's the third area, which is the trickiest. Outside of the Delta joint venture and point-to-point Caribbean traffic, Virgin Atlantic seems to struggle with what exactly it should do:
Virgin Atlantic's only destination in "far" Asia is Shanghai; the airline faces a lot of competition from Gulf carriers, probably limiting potential in much of Asia
Virgin Atlantic then operates a few Africa and India routes, in markets that have strong point-to-point demand, and that have strong demand for transatlantic connections
Virgin Atlantic flies to Dubai, but that's also a market that's hard to compete in, given how much service Emirates operates between London and Dubai
Finding new markets beyond North America and the Caribbean isn't easy, given how strong competition is, and Virgin Atlantic's lack of a competitive advantage. Even though Virgin Atlantic had arranged to have a partnership with LATAM for its Sao Paulo service, I'm also not surprised that Virgin Atlantic might not have succeeded in the market.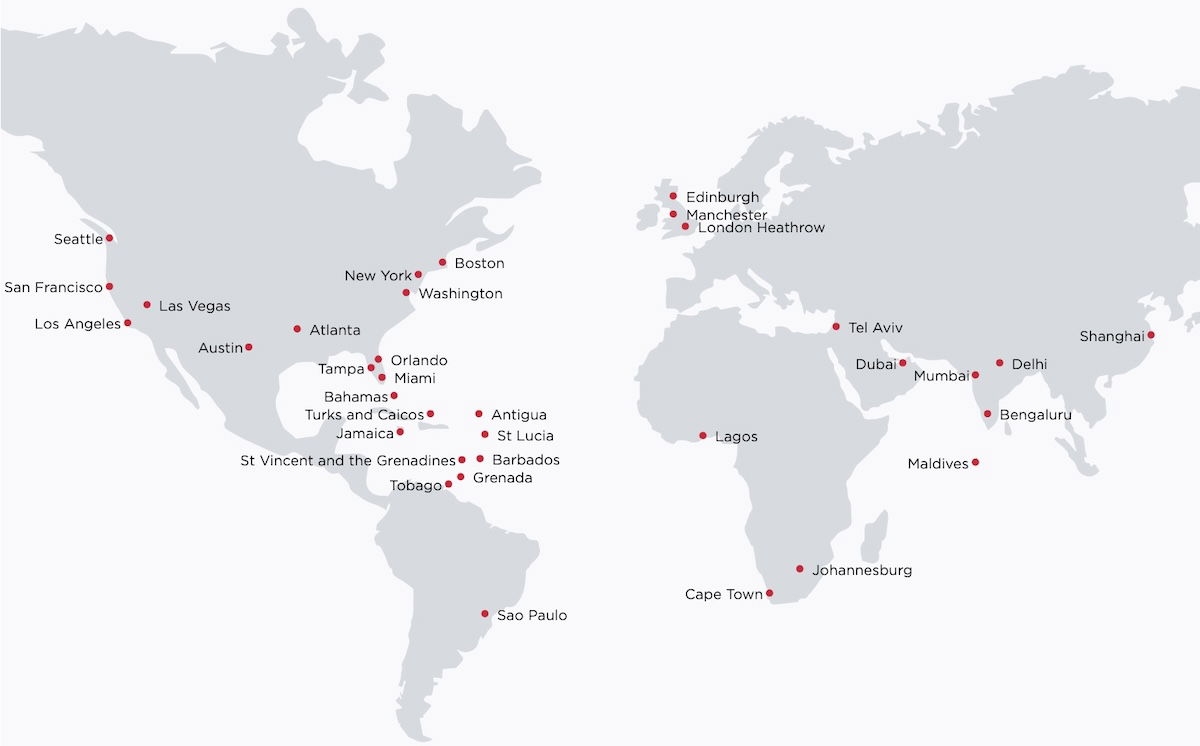 Bottom line
Virgin Atlantic will be canceling its planned London to Sao Paulo route before it even launches. This is the second time that the route has been canceled, though the first was around the start of the pandemic. I'm not surprised to see that Virgin Atlantic seems to be struggling with making South America service work, given how the carrier's network is structured.
What do you make of Virgin Atlantic cutting Sao Paulo before it even launches? Are you surprised?