During our recent trip to Florence (where we stayed at the Four Seasons), we decided to go into the countryside for a truffle hunting experience. As someone who loves animals, truffles are about the only thing I'm down to "hunt."
I wasn't sure what exactly to expect from this activity, but we had an amazing time and learned a lot, and I can't recommend it enough.
Our experience with Savini Tartufi
Savini Tartufi is a family owned business that has been around for roughly 100 years. The company is based in the small town of Forcoli, roughly an hour outside of Florence (and when I say small town, I mean it — we did this activity on a Sunday, and I'm pretty sure we were basically the only people in town not at church).
We did Savini Tartufi's four-hour truffle hunting experience, which retails for €140 per person. This includes an introduction to the world of truffles, a truffle hunting experience, and a lunch with a sickening quantity of truffles. That price includes everything, and even wine at lunch.
When we arrived at Savini Tartufi, we were welcomed by Luca, who would be guiding us through the whole experience. Luca is one of those people you can't help but love. He had such a positive spirit, and viewed his job more as a hobby than as work, and that can't help but put you in a good mood.
He started by explaining to us the different types of truffles. He then explained the business side of Savini Tartufi. While they do some of its own truffle hunting, they're reeally in the business of buying and selling truffles, providing truffle hunting experiences (like what we were doing), and also selling products with truffles.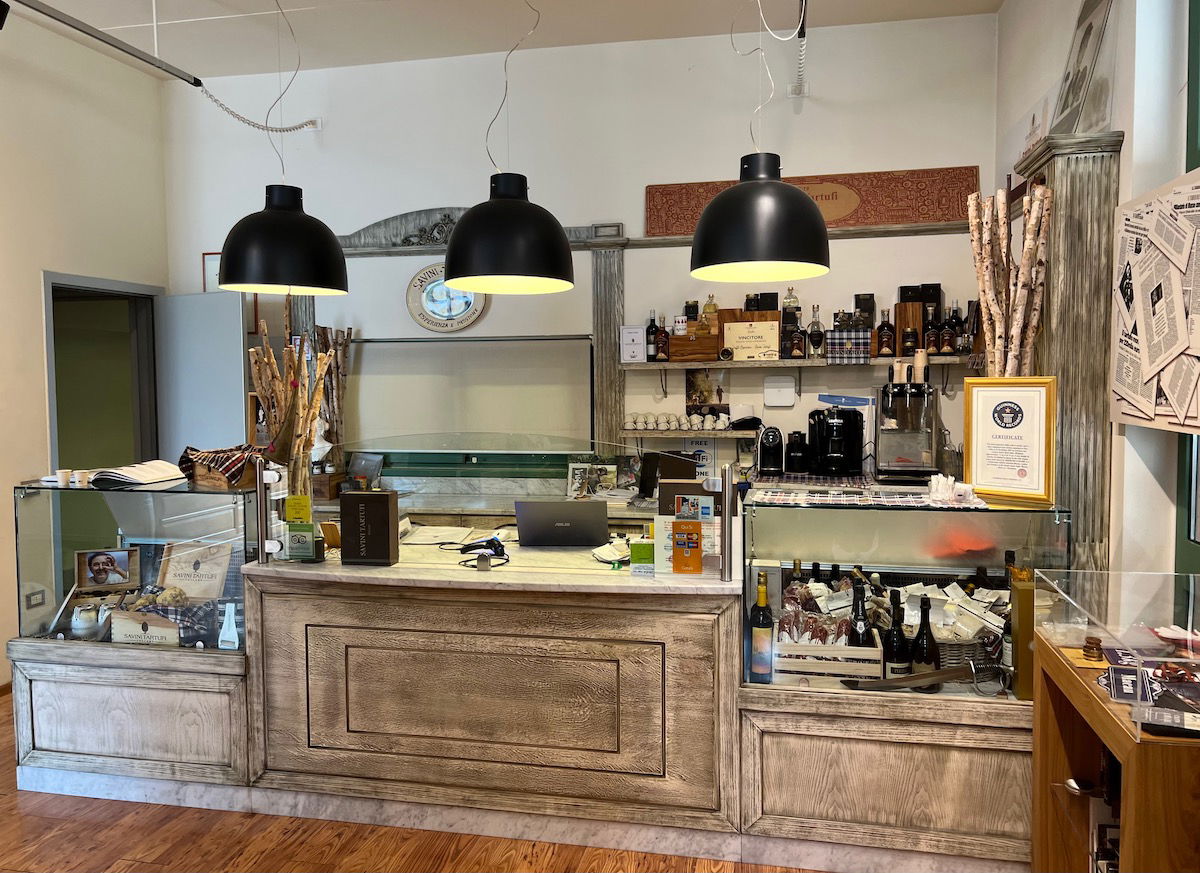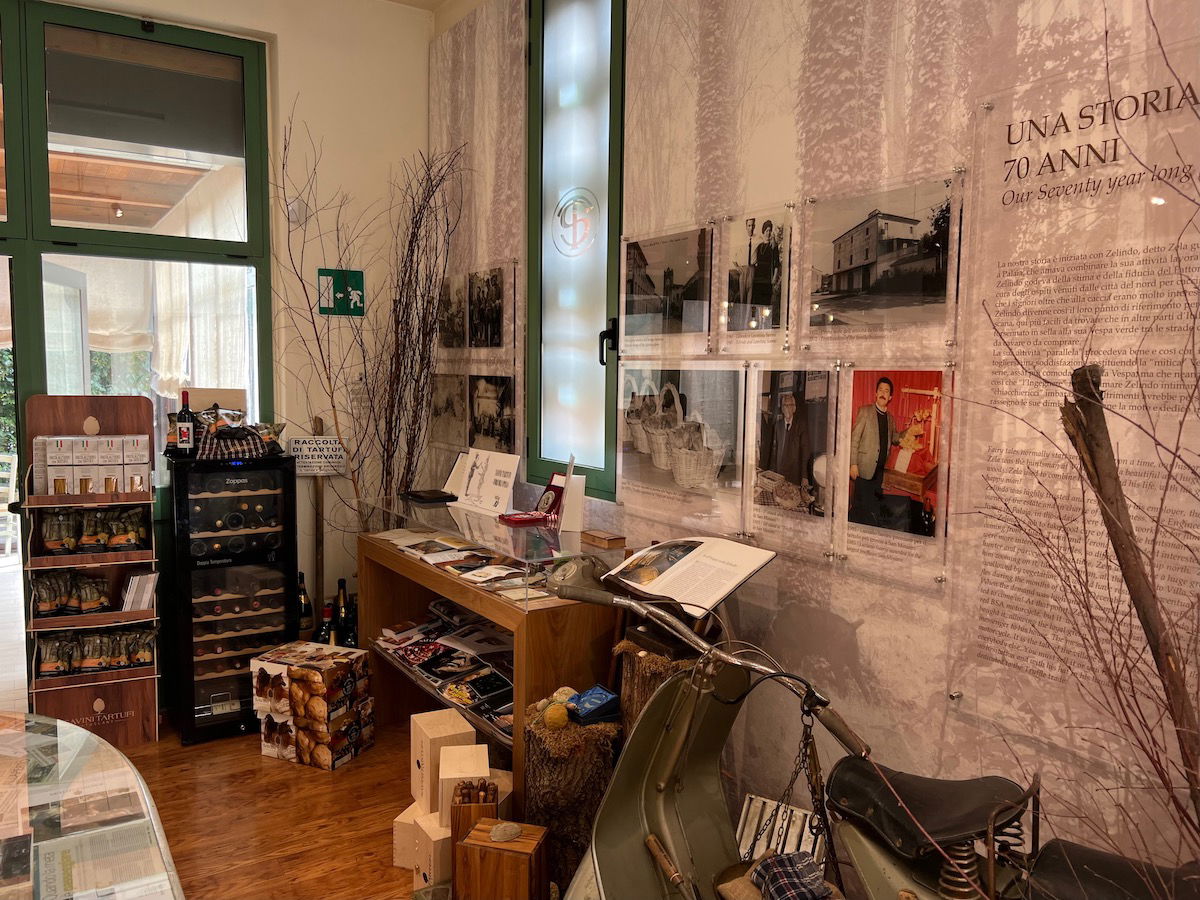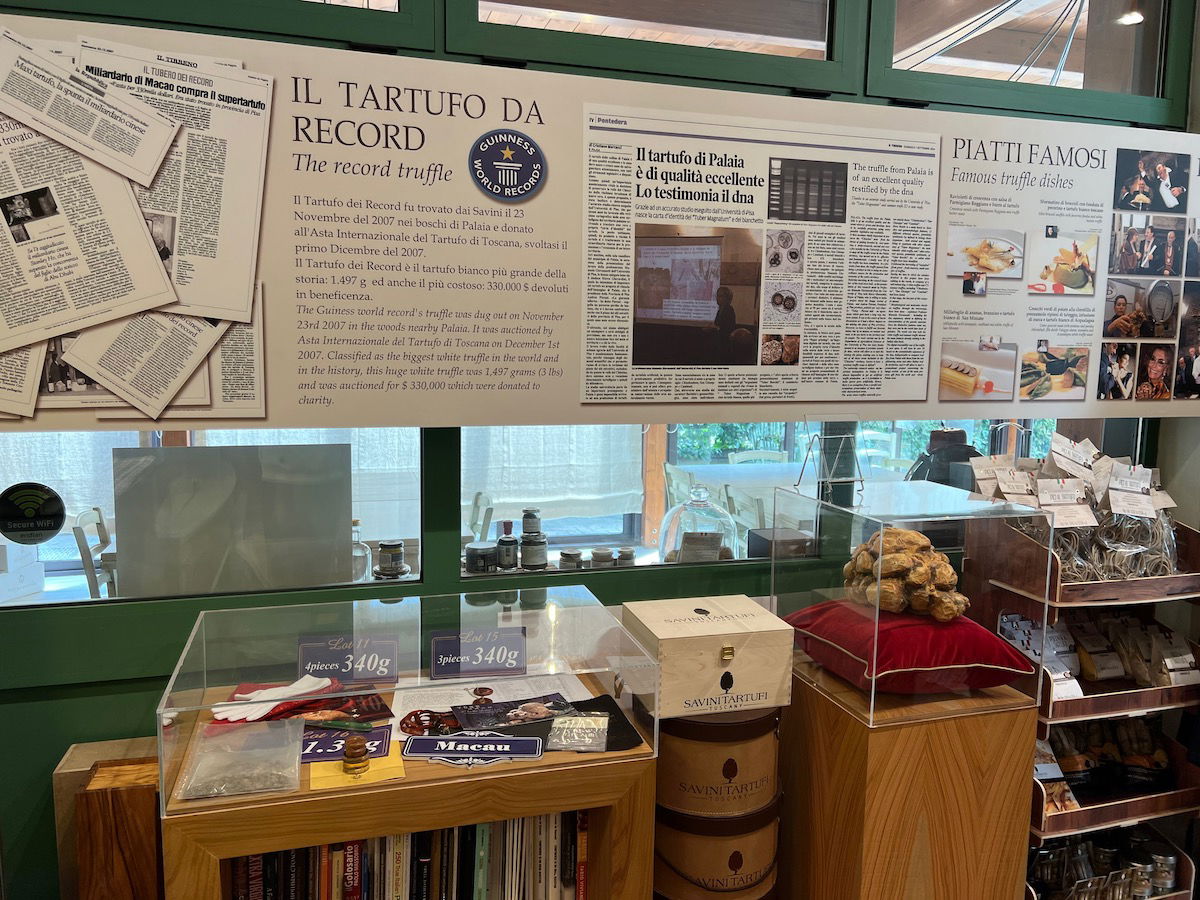 It's fascinating how this works, as Savini Tartufi has contracts to provide truffles to all kinds of well known restaurants around the globe. Timing those shipments is complicated, and sometimes Luca is stuck driving long distances to deliver the truffles at just the perfect time (sometimes even to Milan Airport).
Savini Tartufi also has the Guinness World Record for the most expensive white truffle ever sold, at a cost of $330,000.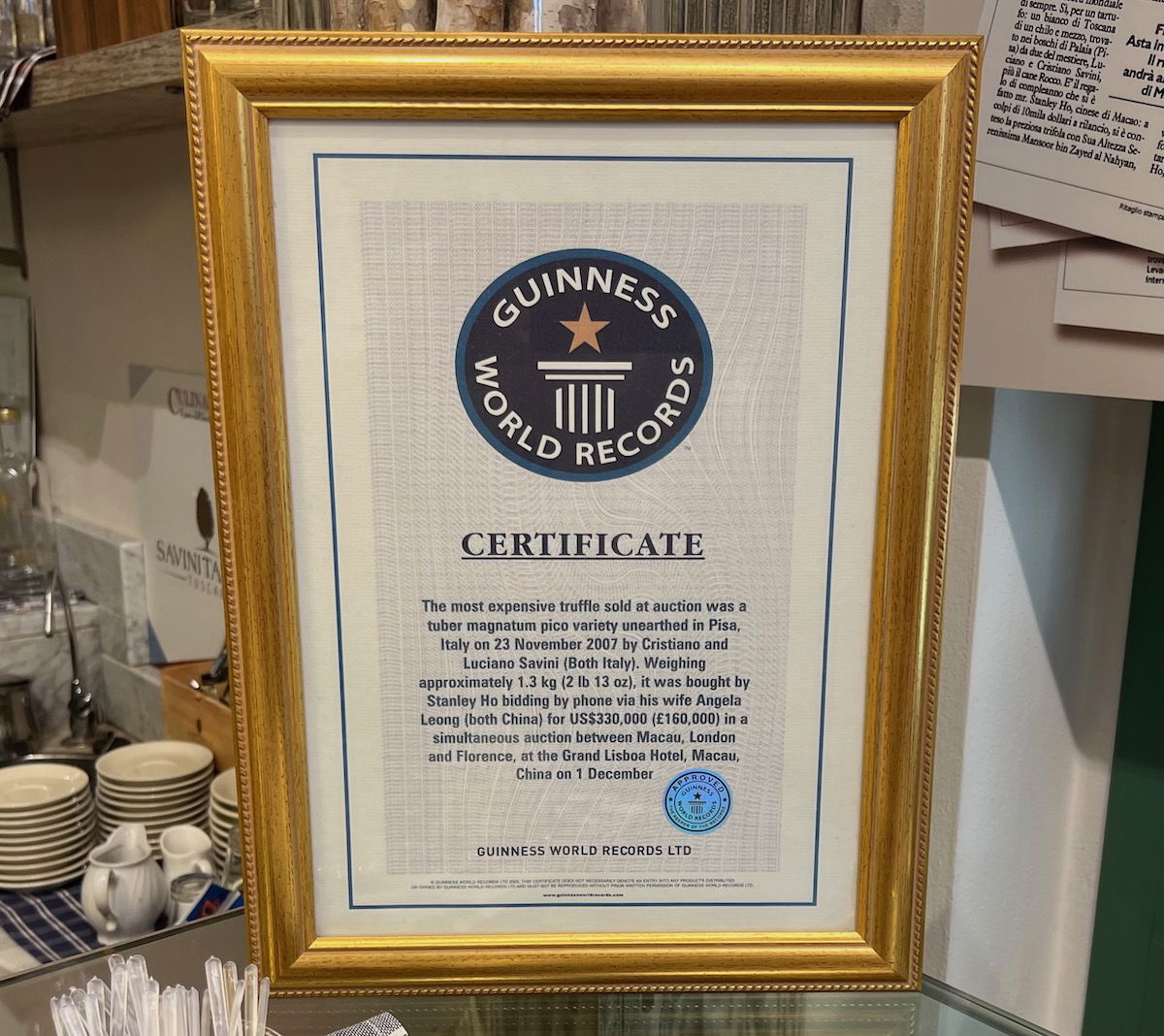 A fun truffle hunting expedition
After a brief introduction, it was time to go truffle hunting. At this point we were introduced to Fiuto, the dog that would be doing the truffle hunting today. As someone who loves the outdoors and likes dogs even more, it occurred to me at this point that maybe I've had the wrong career all along. I should've been a truffle hunter! No wonder Luca likes his job so much!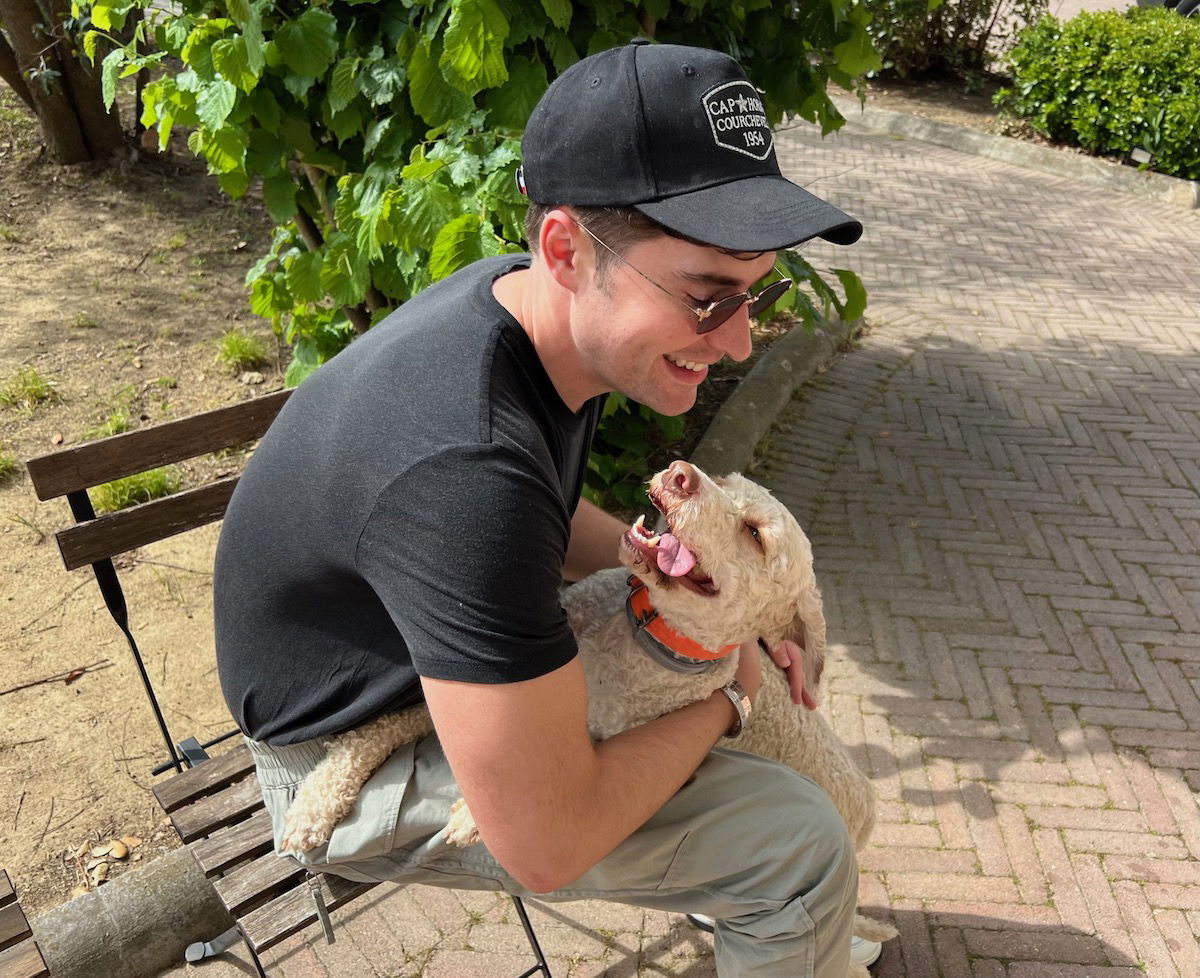 We drove around 10 minutes away to a forested area, where we parked and then started walking around.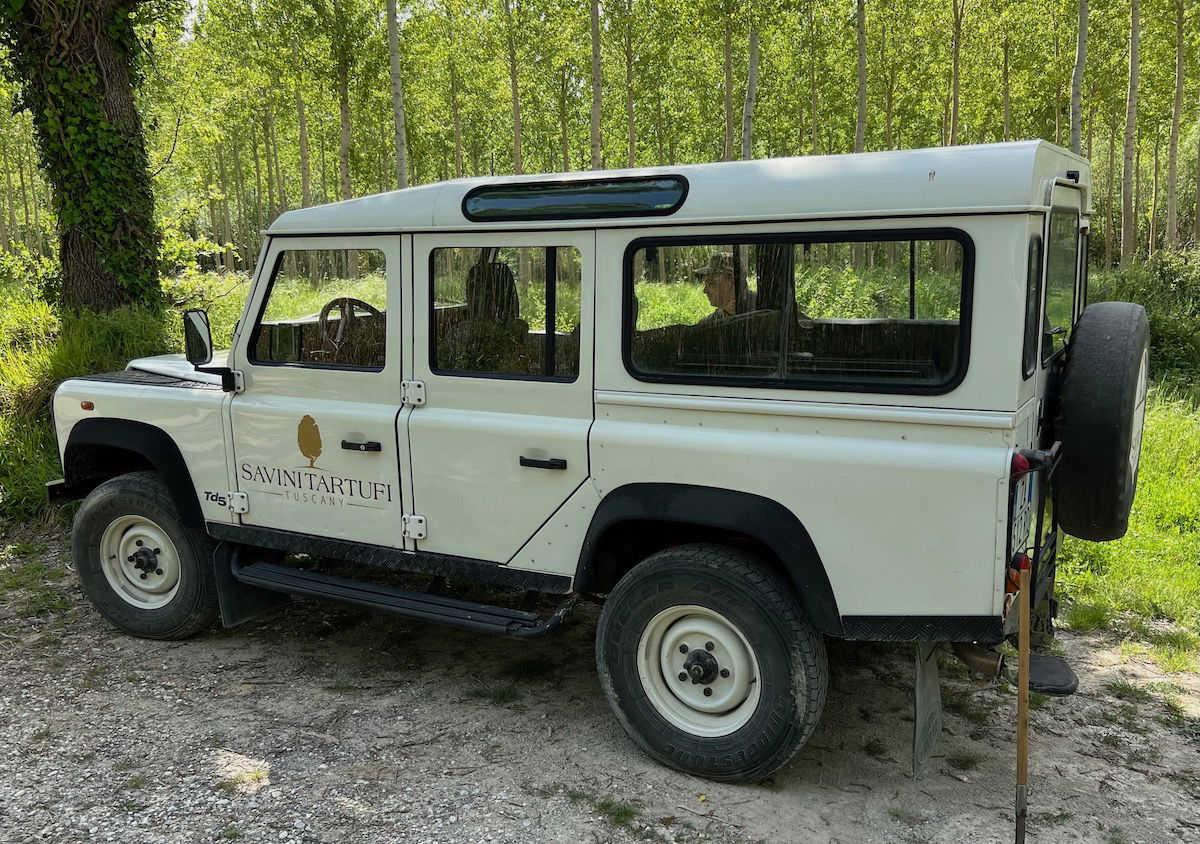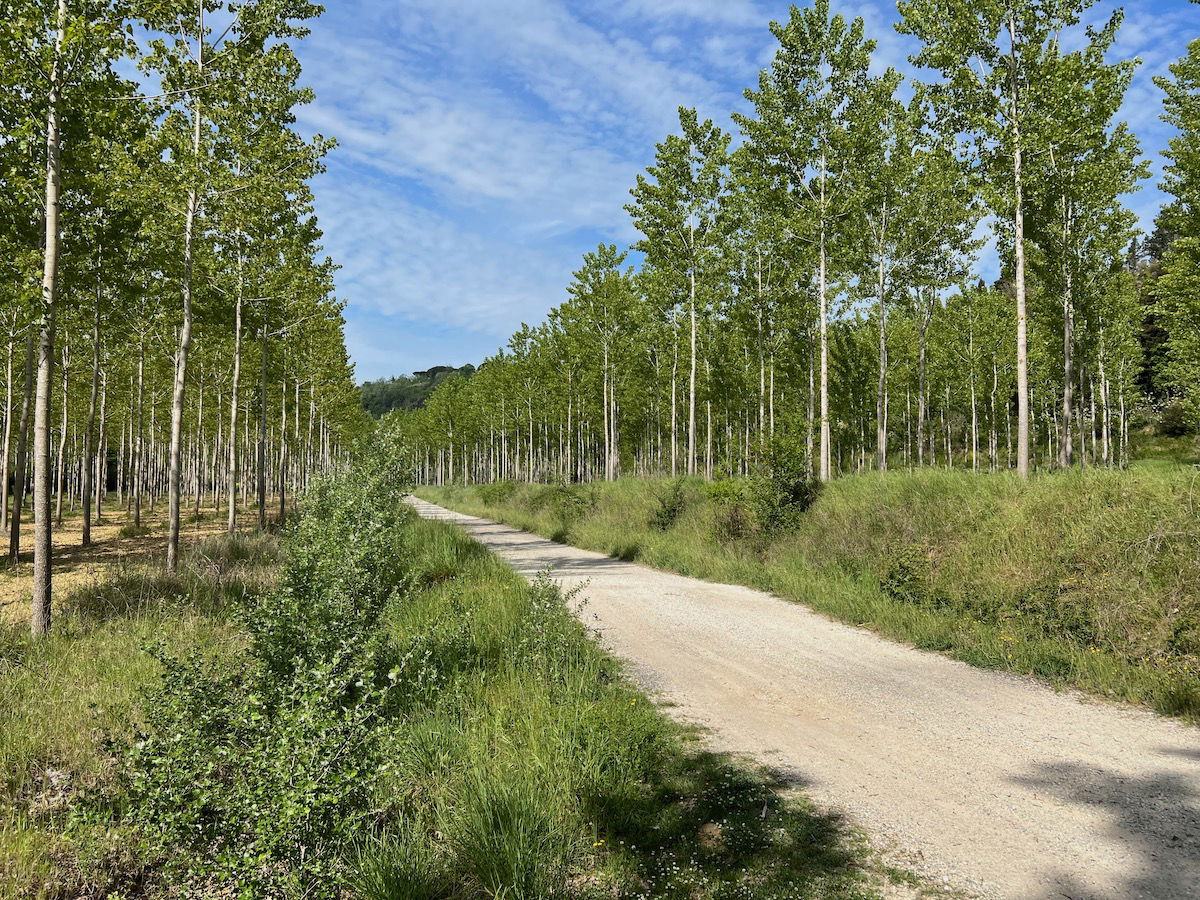 At this point Luca sent Fuito on his search. How exactly do dogs get good at truffle hunting? Luca explained that when the dogs are puppies, they're already exposed to truffle oil, and they're even fed some of it, so it's something they grow to love.
In turn, they get really good at sniffing out truffles in the forest. As you'd expect, the dog and their handler have a bit of an agreement, and it's more of a game than anything. The dog hunts truffles, and when they find one, they get rewarded with a treat, rather than the truffle.
When we started this experience, I was skeptical, and thought "there's no way this dog is just going to randomly find a truffle in the ground." Well, about five minutes later, Fuito was digging in the dirt.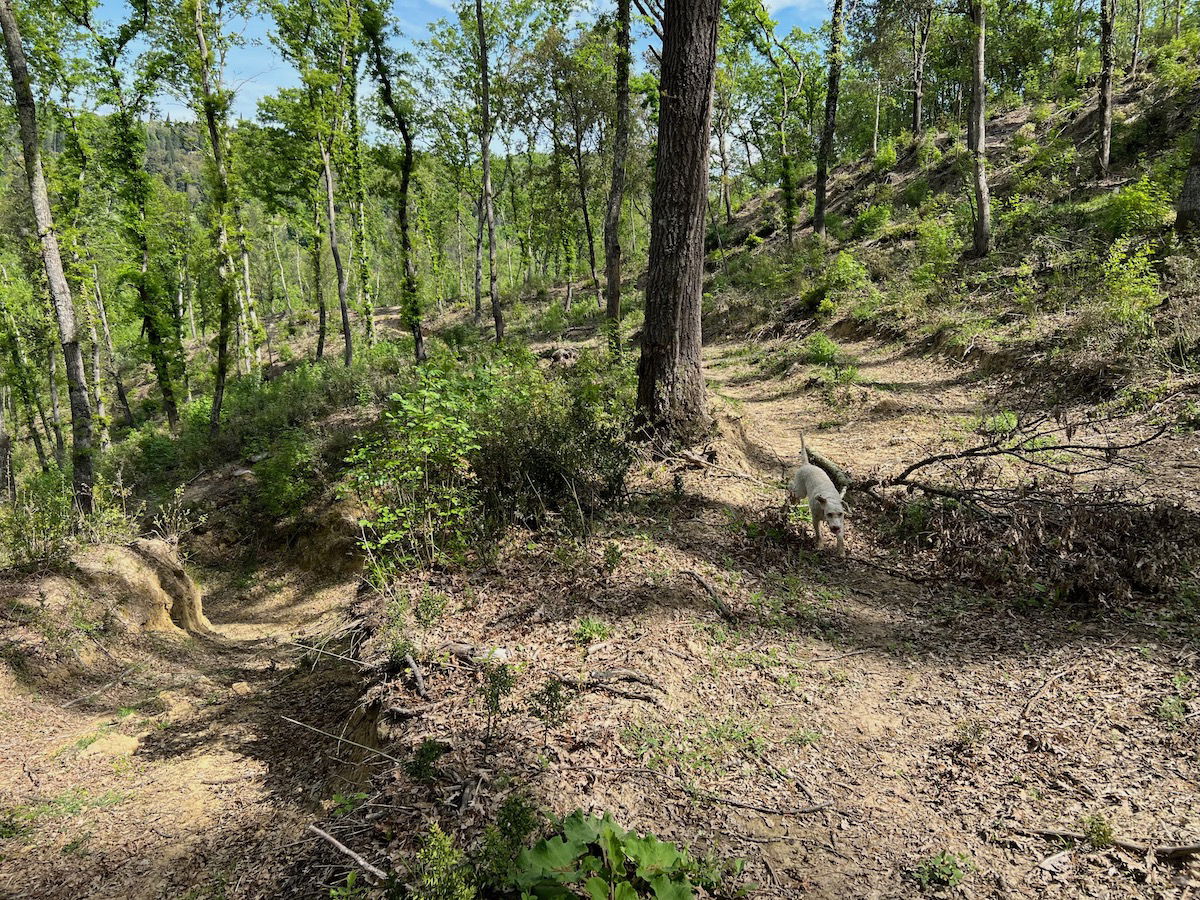 The idea is that you want the dog to get close to the truffle, without actually getting to it, because truffles are worth the most if they're not damaged. So Luca has a device that's intended to dig around the truffle.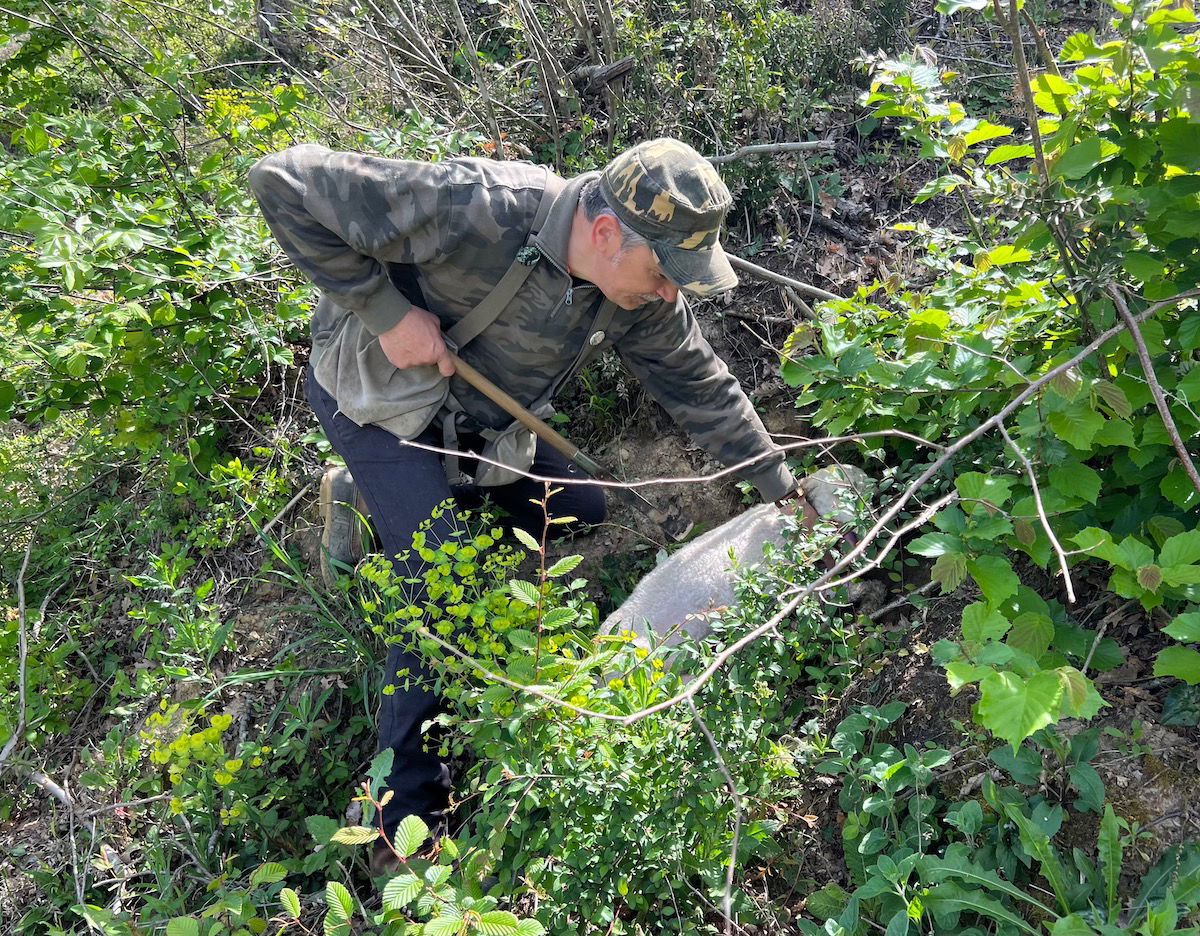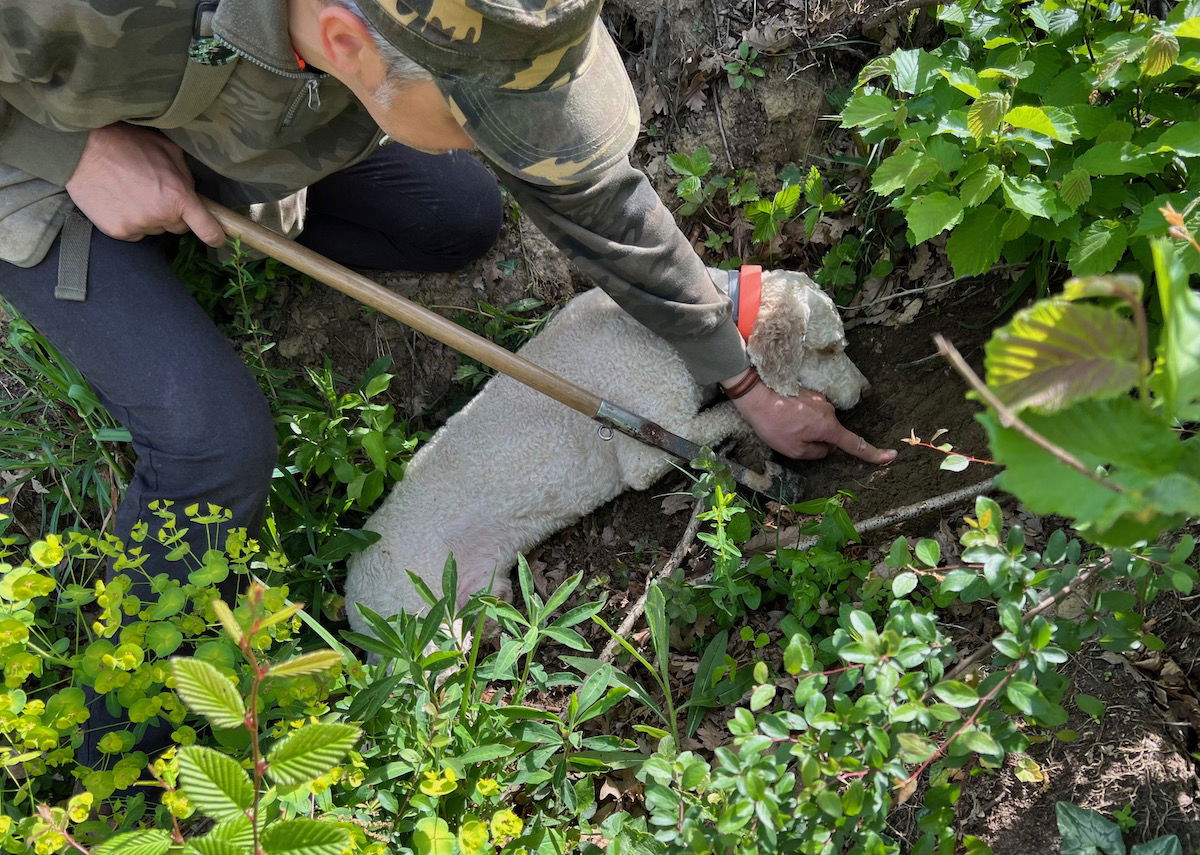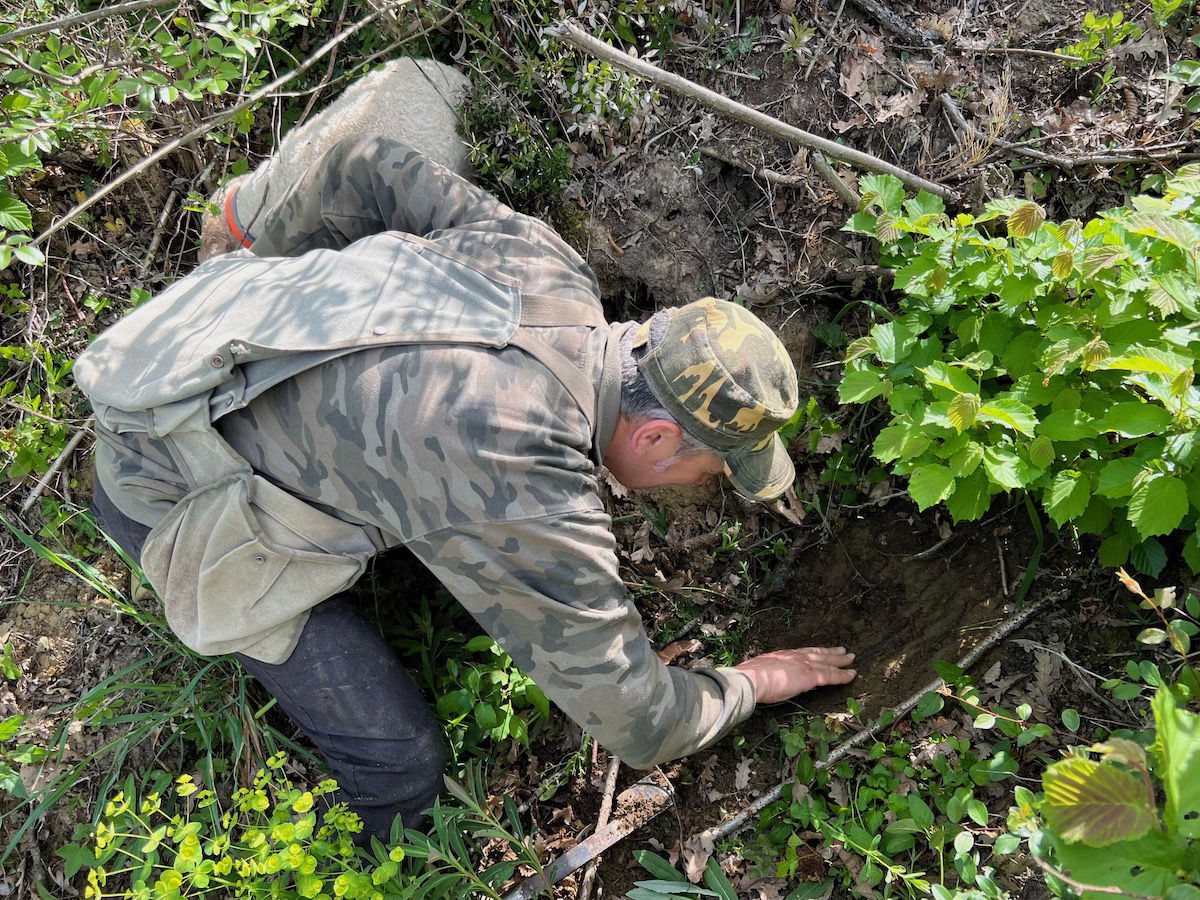 Sure enough, after a minute of digging, the truffle was found. Luca got the truffle, and Fuito got a treat. It's amazing how Fuito desperately digs for the truffle, but once it's out of the ground, he wouldn't dare eat it, but rather patiently waits for his treat.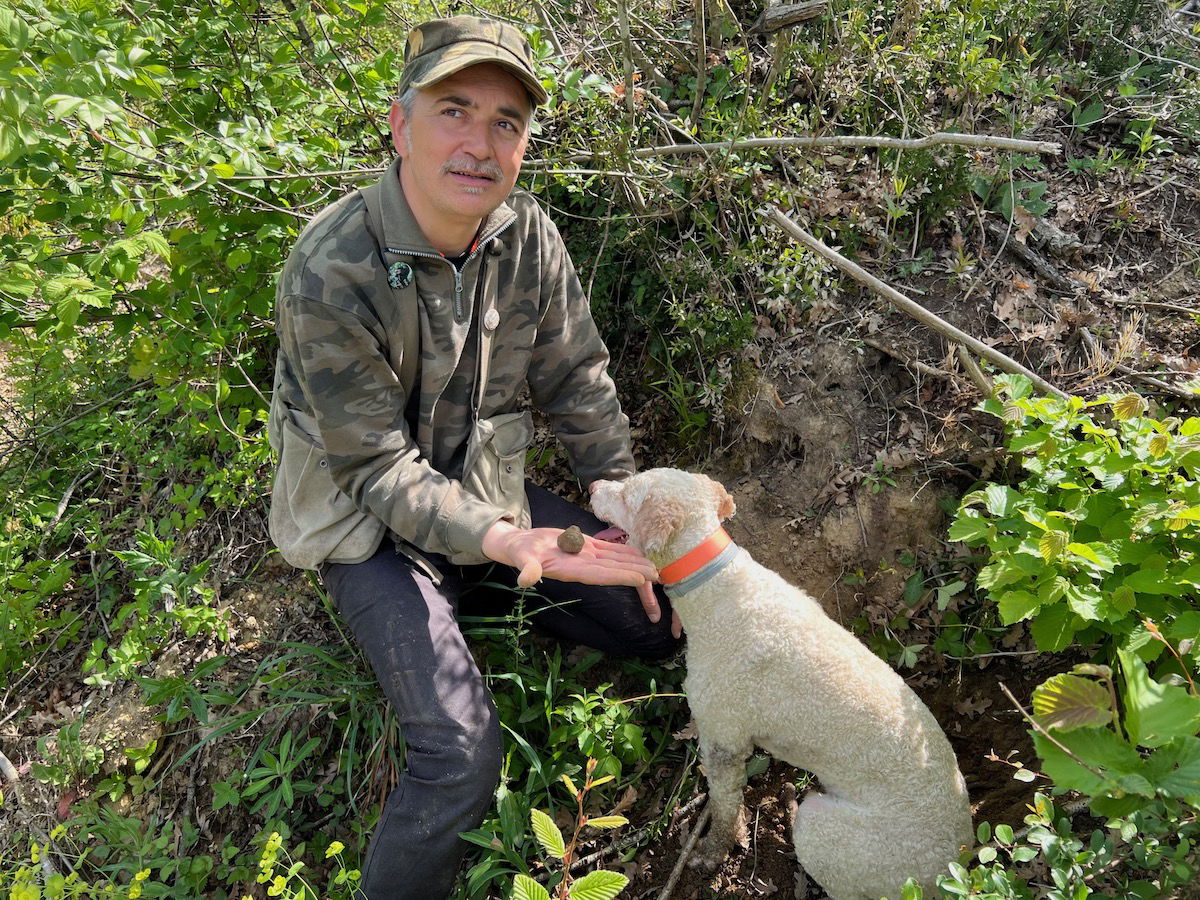 And then it happened again, and again, and again. Over the course of an hour, Fuito found four truffles.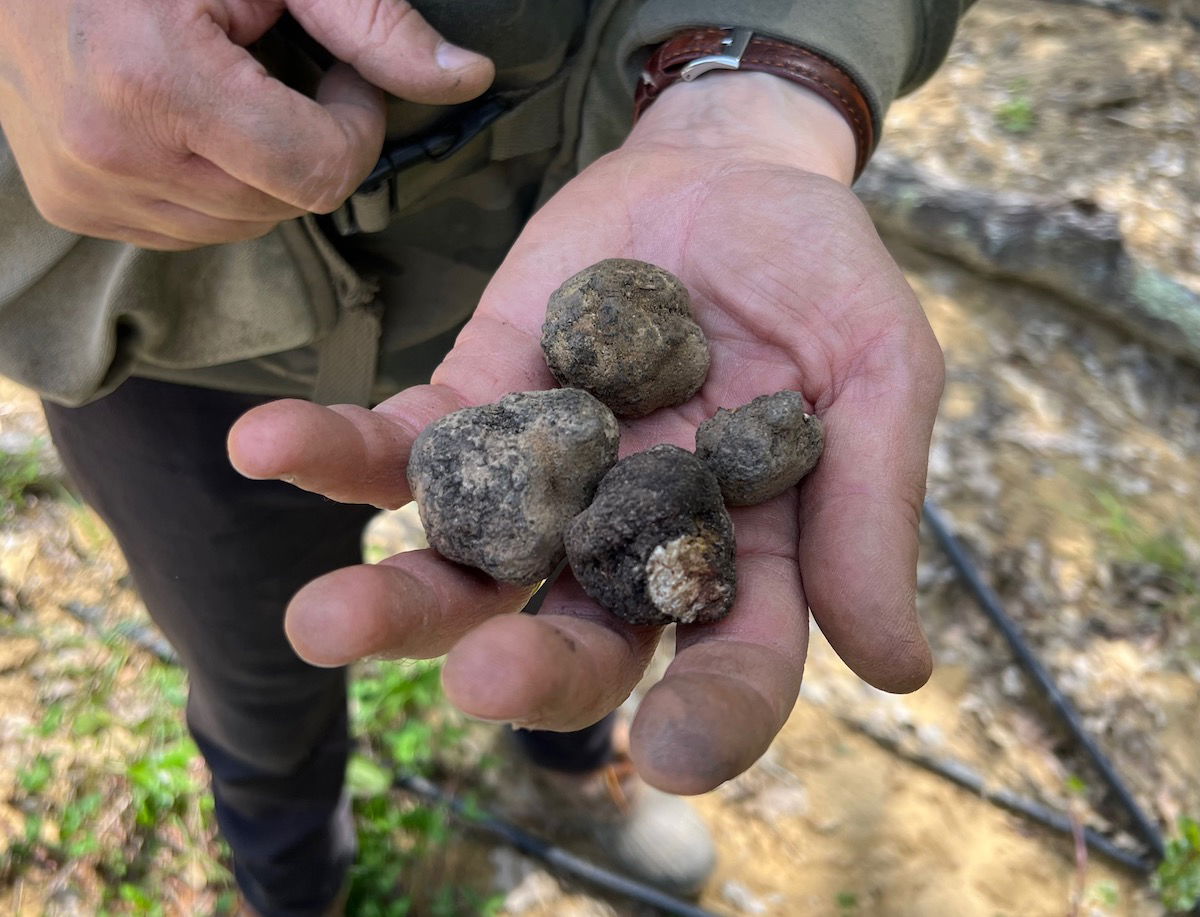 A decadent, truffle-filled lunch
After finishing truffle hunting, we headed back to Savini Tartufi for lunch.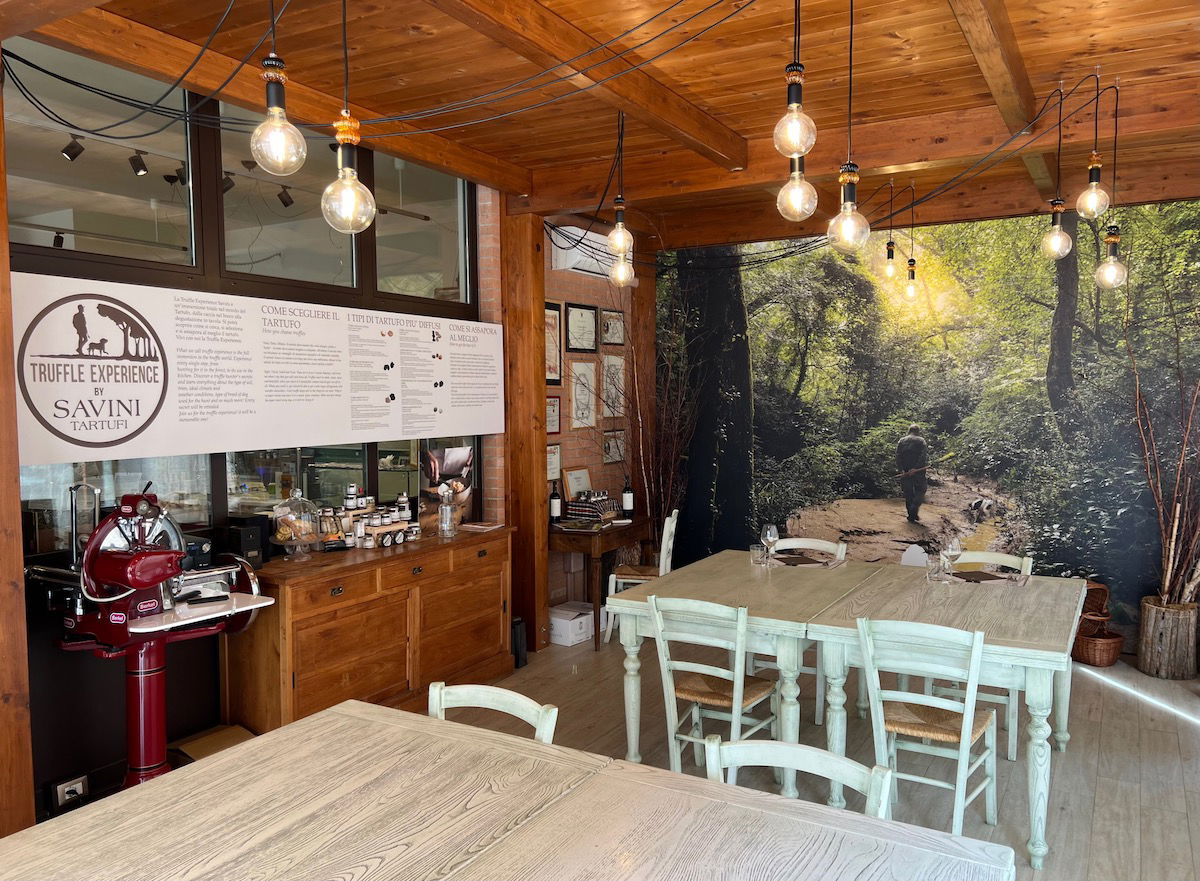 We were invited to take a seat, and I loved how the placemats had information about the different kinds of truffles. We were offered some wine, coffee, etc., and then our feast began.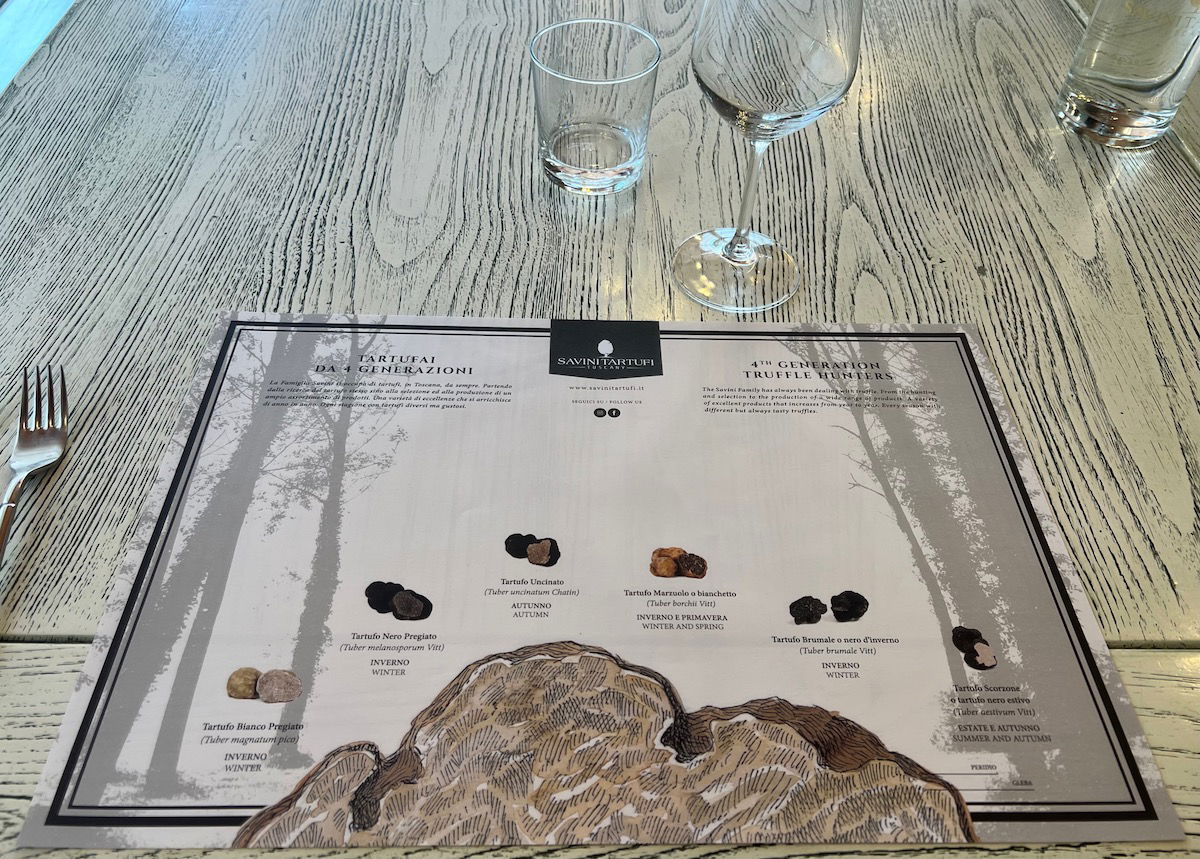 A huge quantity of truffles was placed on the table, and then with each course, truffle would be shaved onto our dishes from some of those truffles.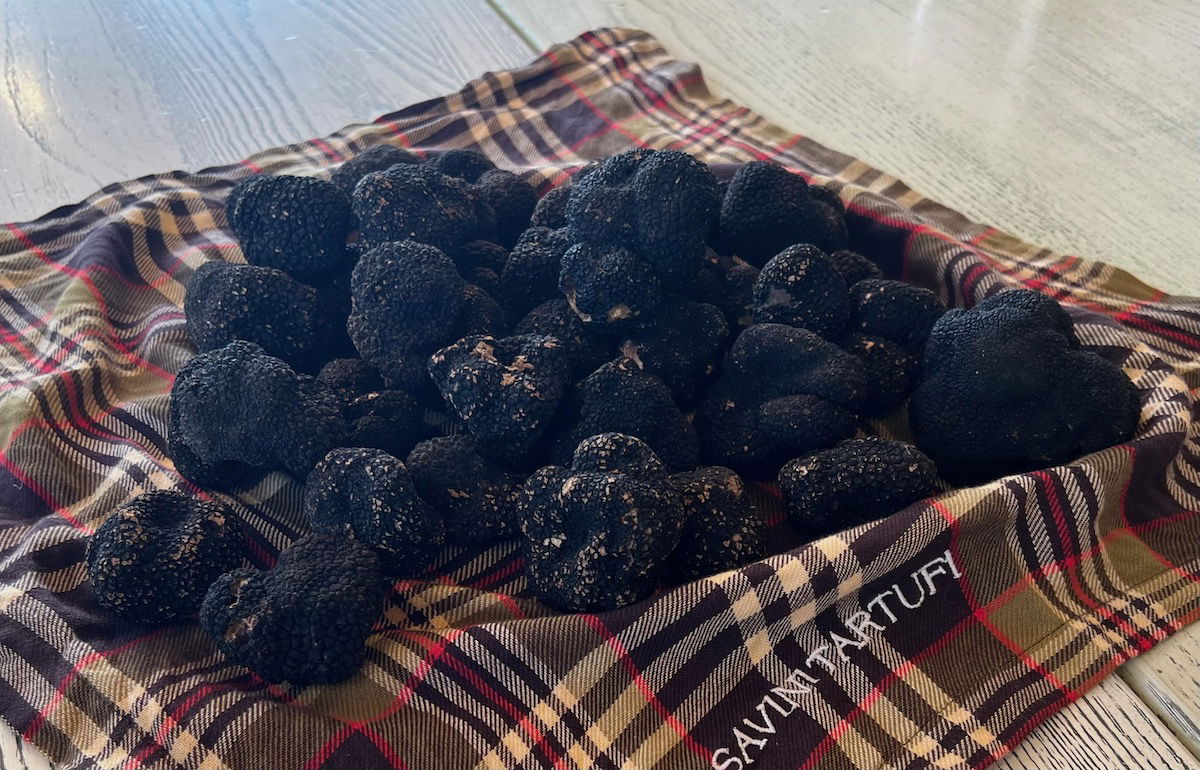 The meal began with bruschetta, cold cuts, and cheese, with truffle generously sprinkled on top.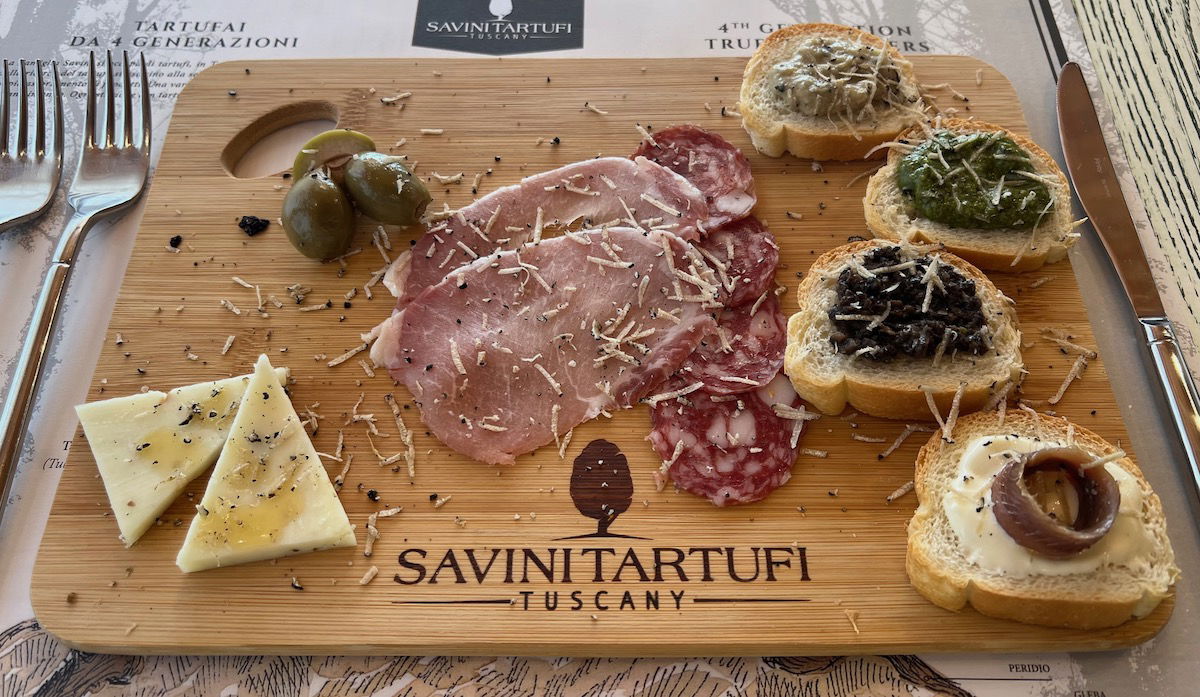 Next up was the tagliolini pasta with fresh truffle.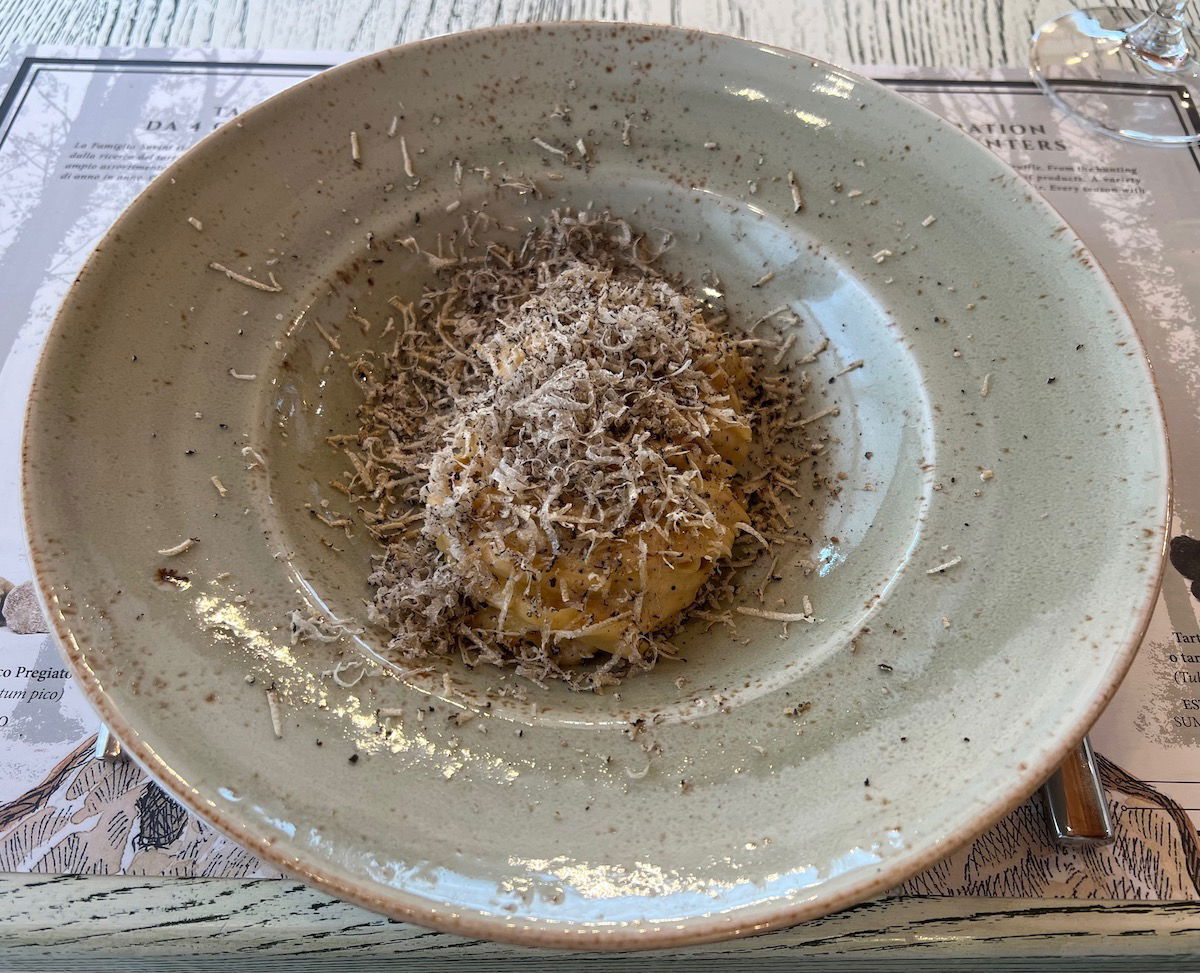 The next course was fried egg with truffle.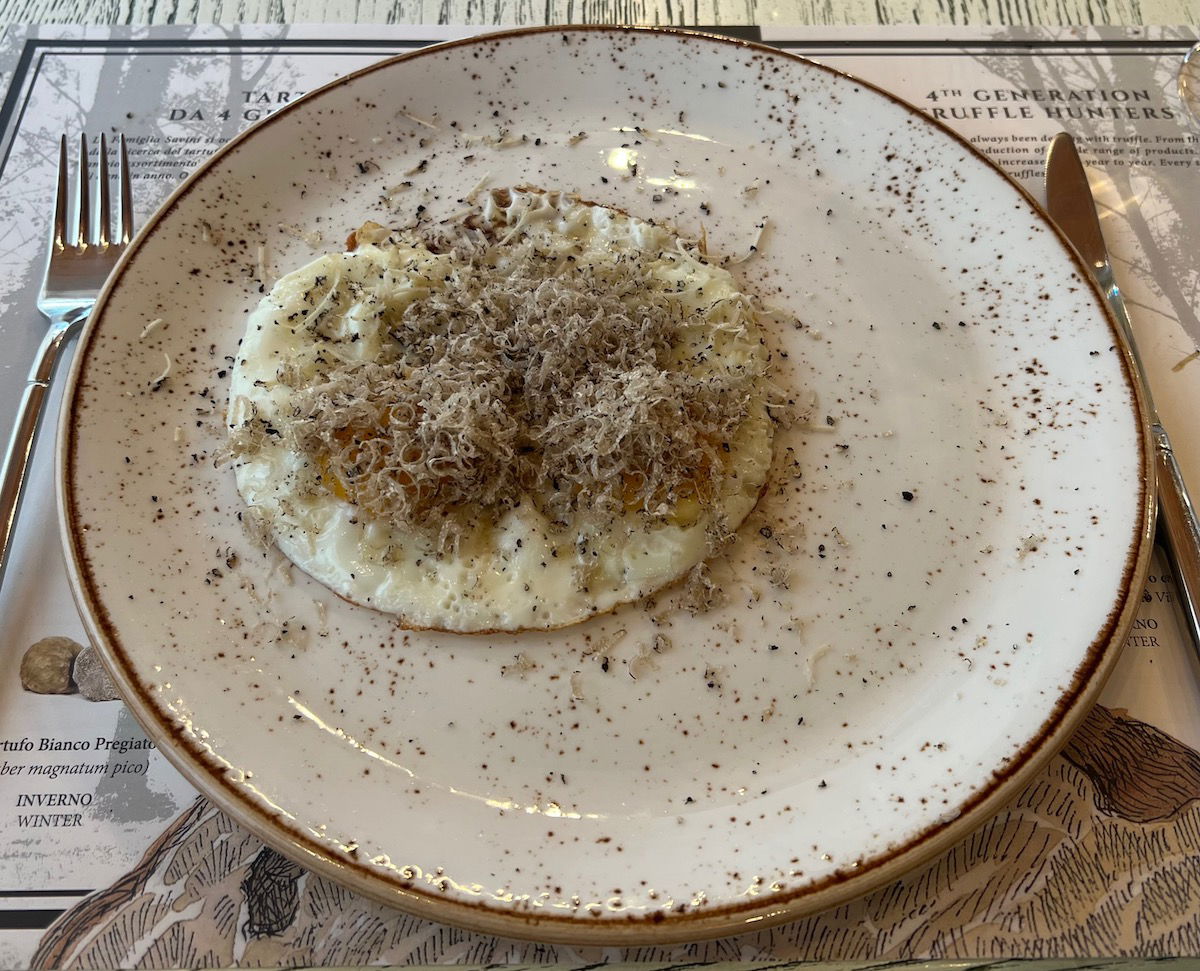 Lastly, for dessert, was truffle cheesecake and chocolate with truffle.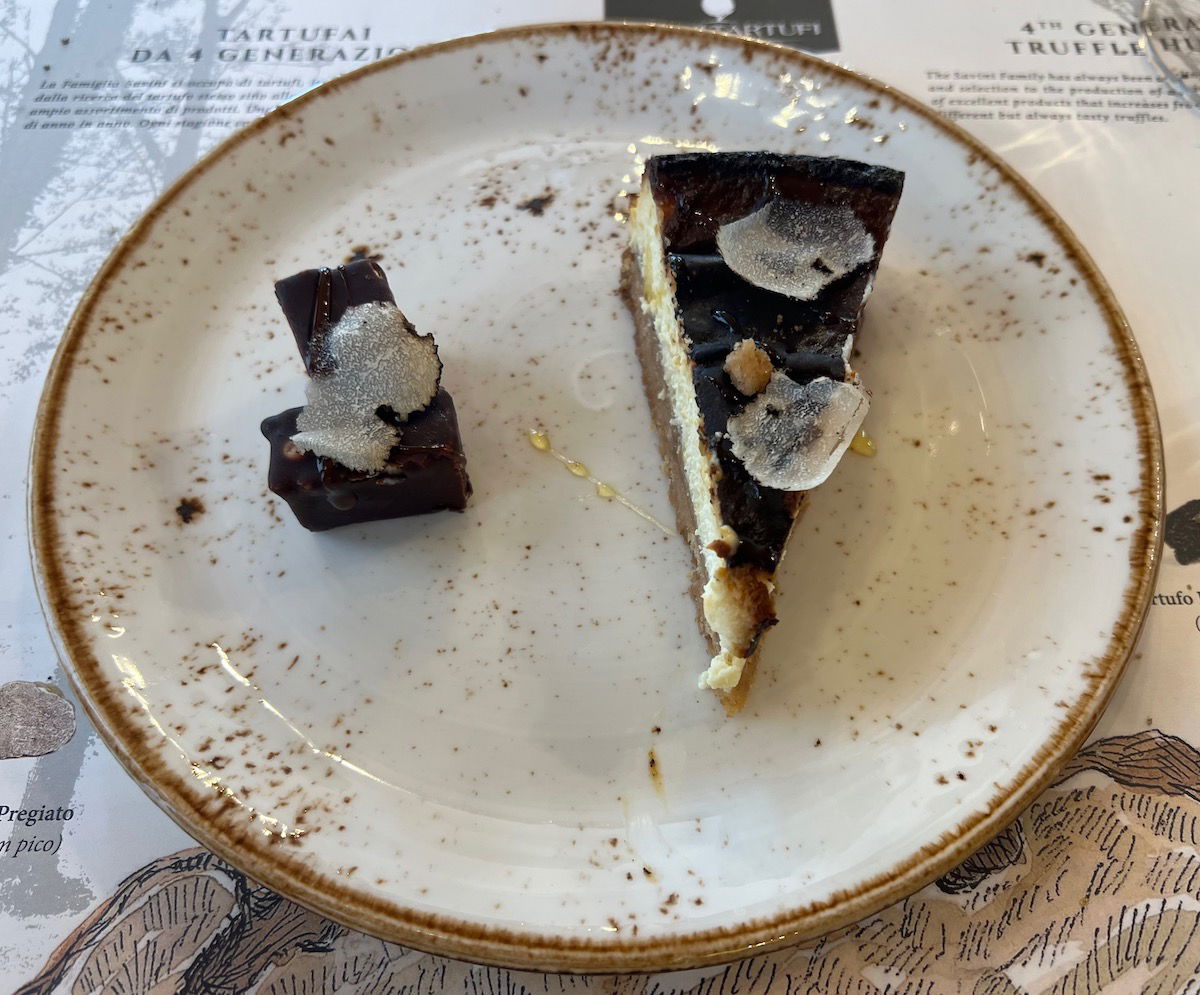 I can't even say how full we were at the end of this experience. It wasn't even necessarily the quantity of the food, but just the richness of it all. We skipped dinner that evening.
Bottom line
If you go to Tuscany, I can't recommend a truffle hunting experience like this enough. I knew very little about truffles prior to this experience, so it was cool to get an inside look at how this all works. If you're like me and love dogs, you'll appreciate this experience even more, as you're basically just going on a nice walk with a super cute dog, and then you have a delicious lunch.
On top of that, Luca really made this experience so special. He was knowledgable, passionate, and so kind. I'm an introvert, and I don't usually enjoy spending hours with a stranger, but he was such an interesting and positive person. I could listen to his stories and insights for hours.
Have any OMAAT readers done a truffle hunting experience like this? If so, what was your experience like?