For the return portion of our trip to Florence, we flew from Florence to Munich to Chicago on Air Dolomiti and Lufthansa (with the first segment in business class and the second segment in first class). In this post I wanted to review the Masaccio Lounge, which is the only lounge at Florence Airport (FLR).
Florence Airport is quite small, and not particularly nice. Don't arrive early to use this lounge, though it's also better than spending time in the terminal. Let's get into the review…
Masaccio Lounge Florence Airport location
Florence Airport has a single terminal. Once you clear security, just head through the duty free shops and toward the gates.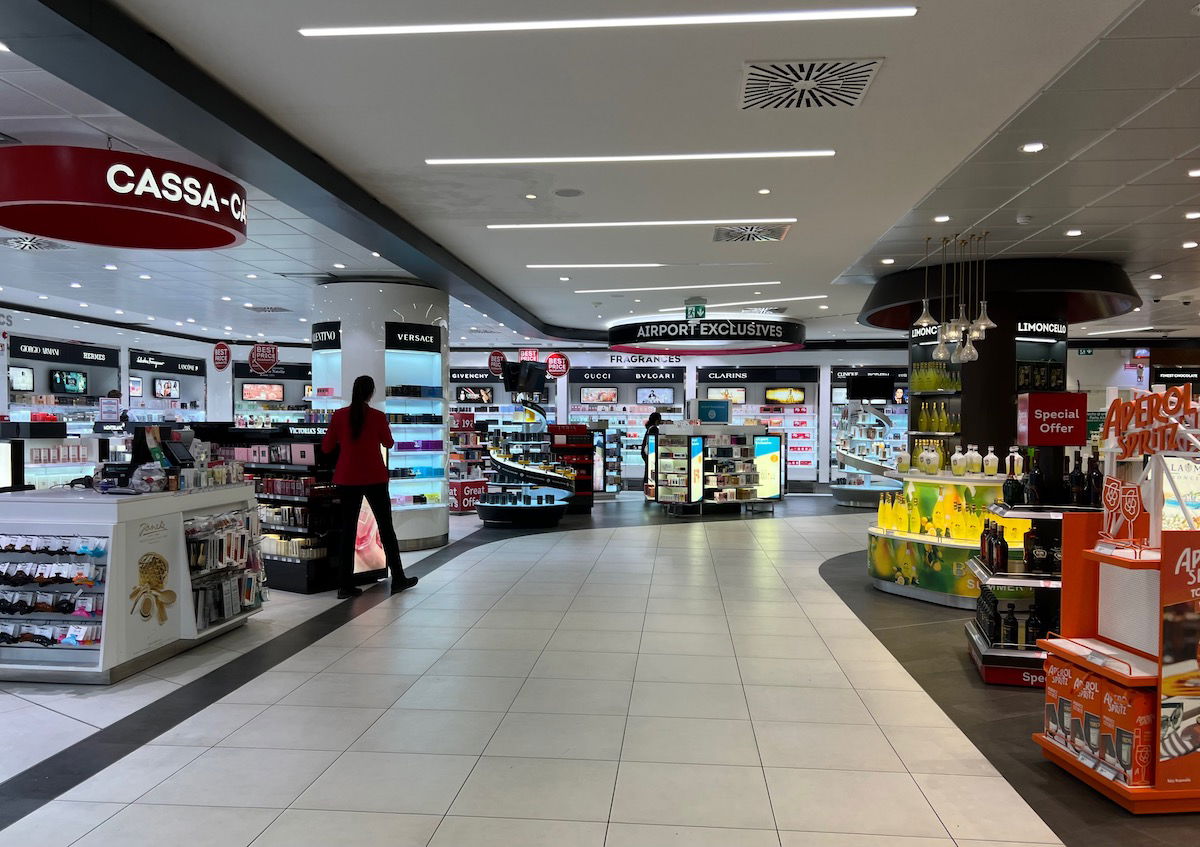 There you'll see signage for the lounge.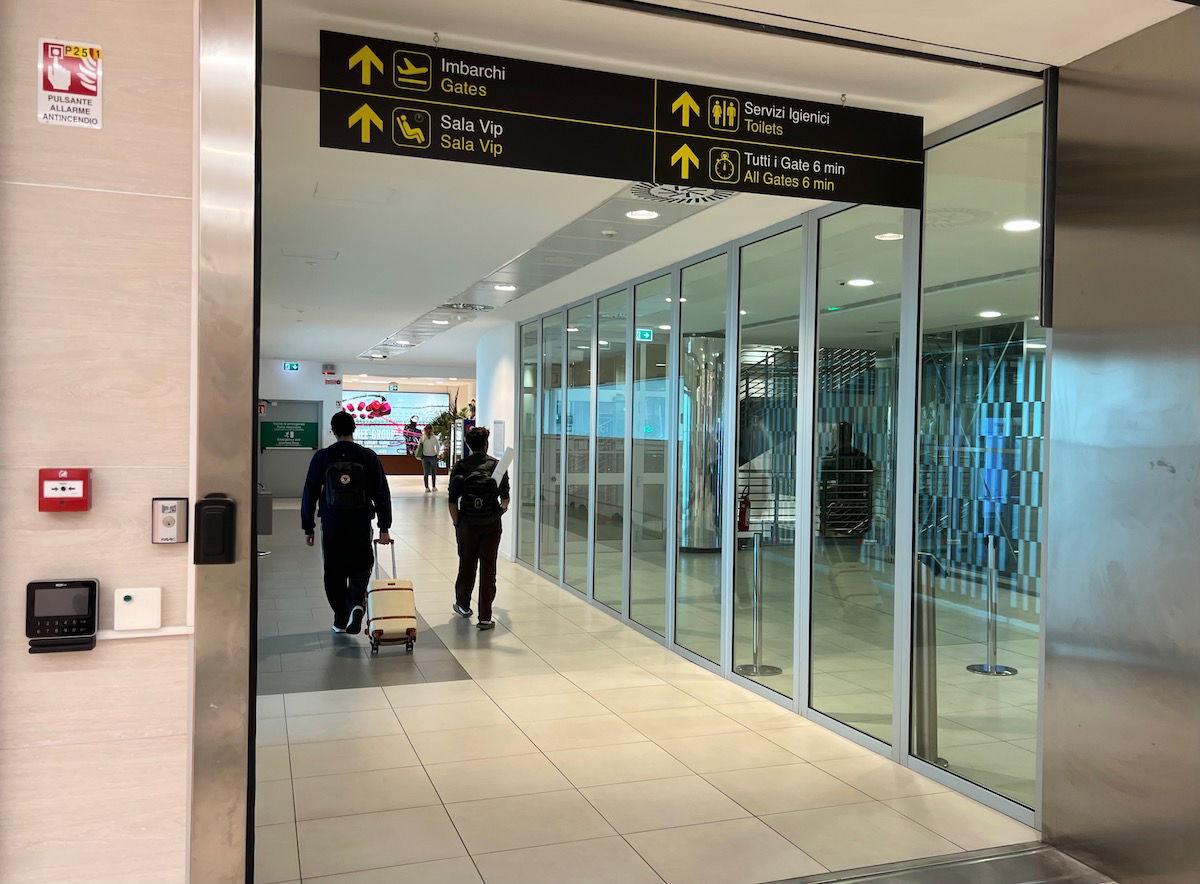 If you walk for another couple of minutes, you'll see the entrance to the lounge on the left, behind frosted glass.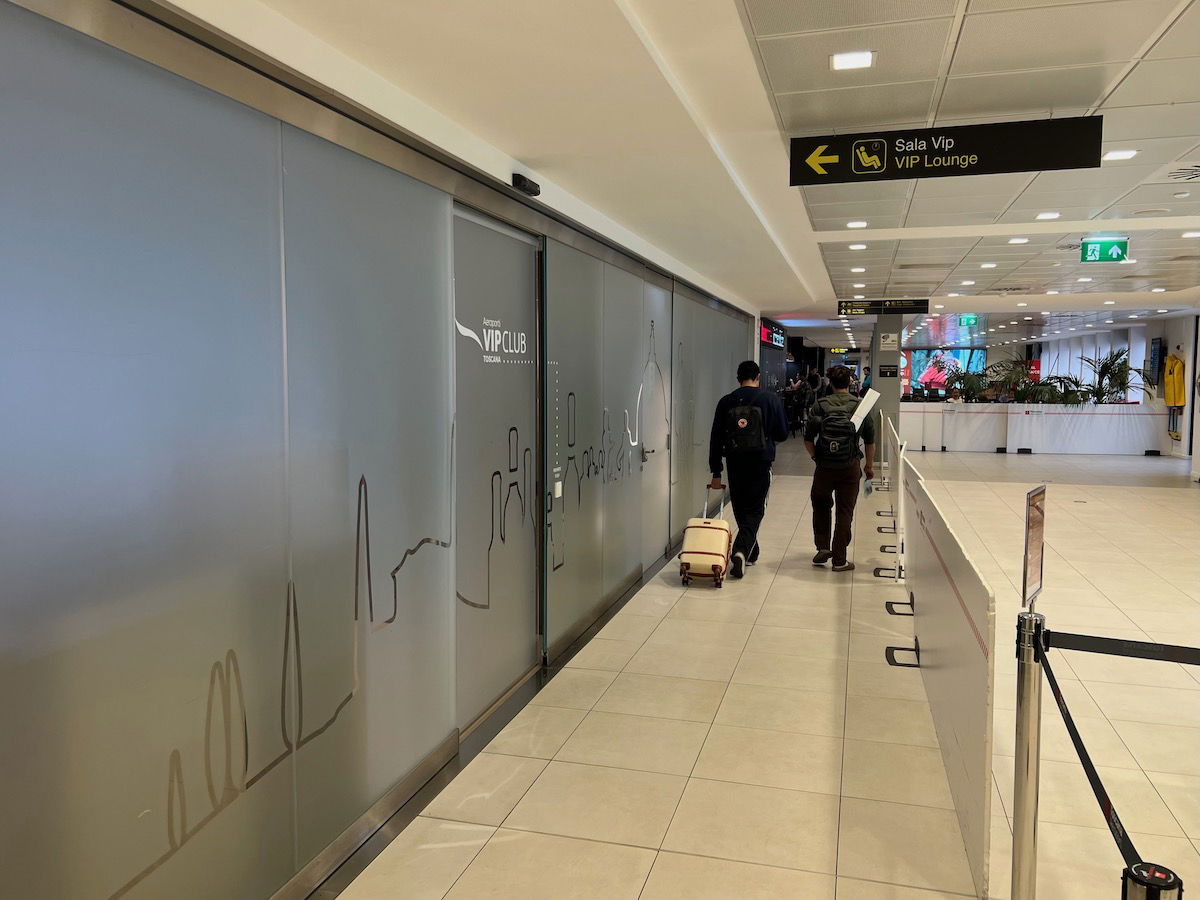 Masaccio Lounge Florence Airport hours
Currently the Masaccio Lounge at Florence Airport is open daily from 5AM until 8PM, though presumably those hours are subject to change as flight schedules evolve. You can expect that the lounge will be open prior to any scheduled departure from the airport.
Masaccio Lounge Florence Airport entry requirements
The Masaccio Lounge is used as the contract lounge for any premium passengers at the airport. For one, the lounge is open to Priority Pass members, as that membership comes with many premium credit cards. The lounge is also used by premium passengers traveling on any airline departing from here, ranging from Air France, to British Airways, to ITA, to Lufthansa, to SWISS, and more.
We ended up sitting near the entrance, and one thing I couldn't help but notice is just how many people were being rejected. Even though this lounge has entry requirements that are as lax as they could possibly be, so many people still weren't eligible. One person tried to enter with expired United MileagePlus Premier 1K status, one Qantas Club member tried to enter, one person tried to enter based on sitting in an exit row, etc.
Do people really not know better, or do they just think that they're going to get an exception for some reason or another?
Masaccio Lounge Florence Airport seating & layout
The Masaccio Lounge was pretty full when we arrived, and only got busier during our stay there, so I wasn't able to get too many pictures of the seating. When you enter the lounge, you can either turn left or right. If you turn right, there are some clusters of leather chairs, as well as some high-top stools along a wall.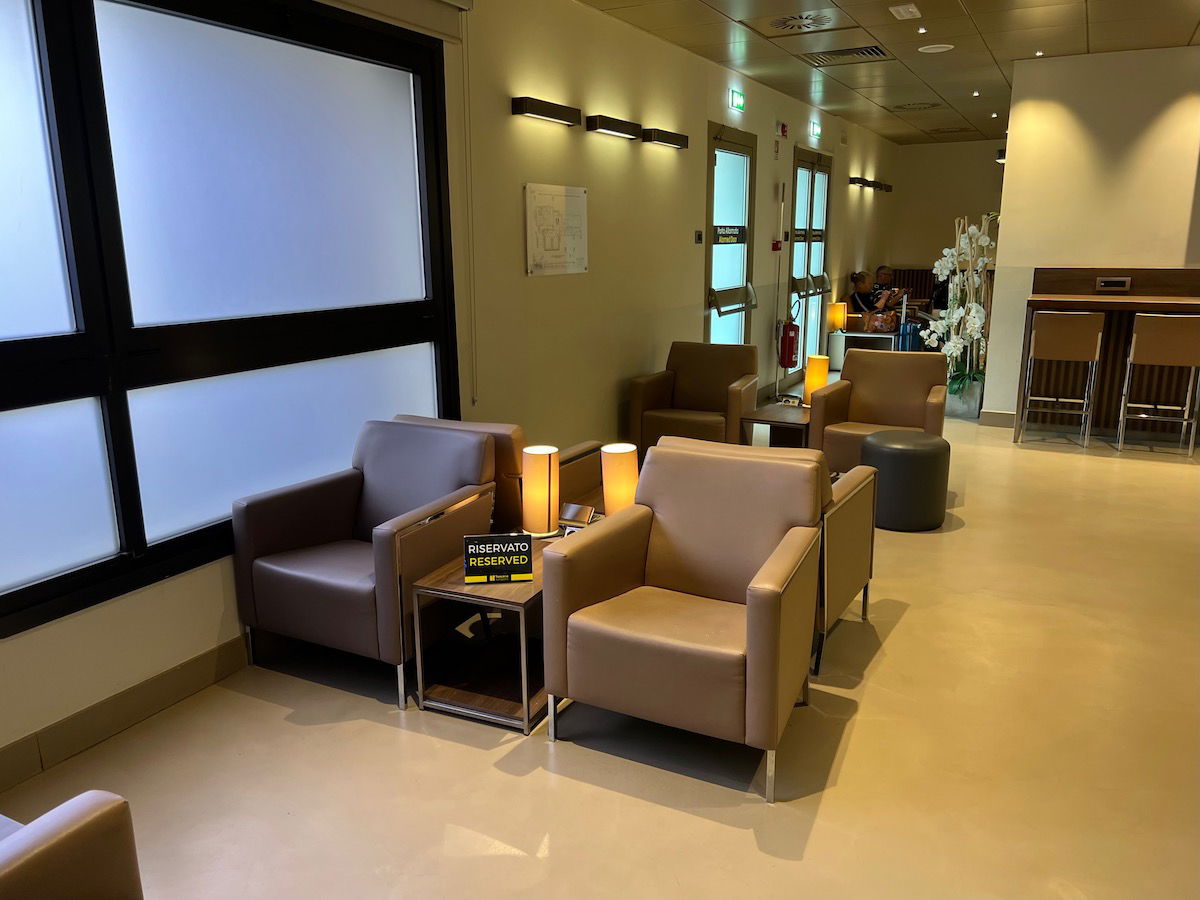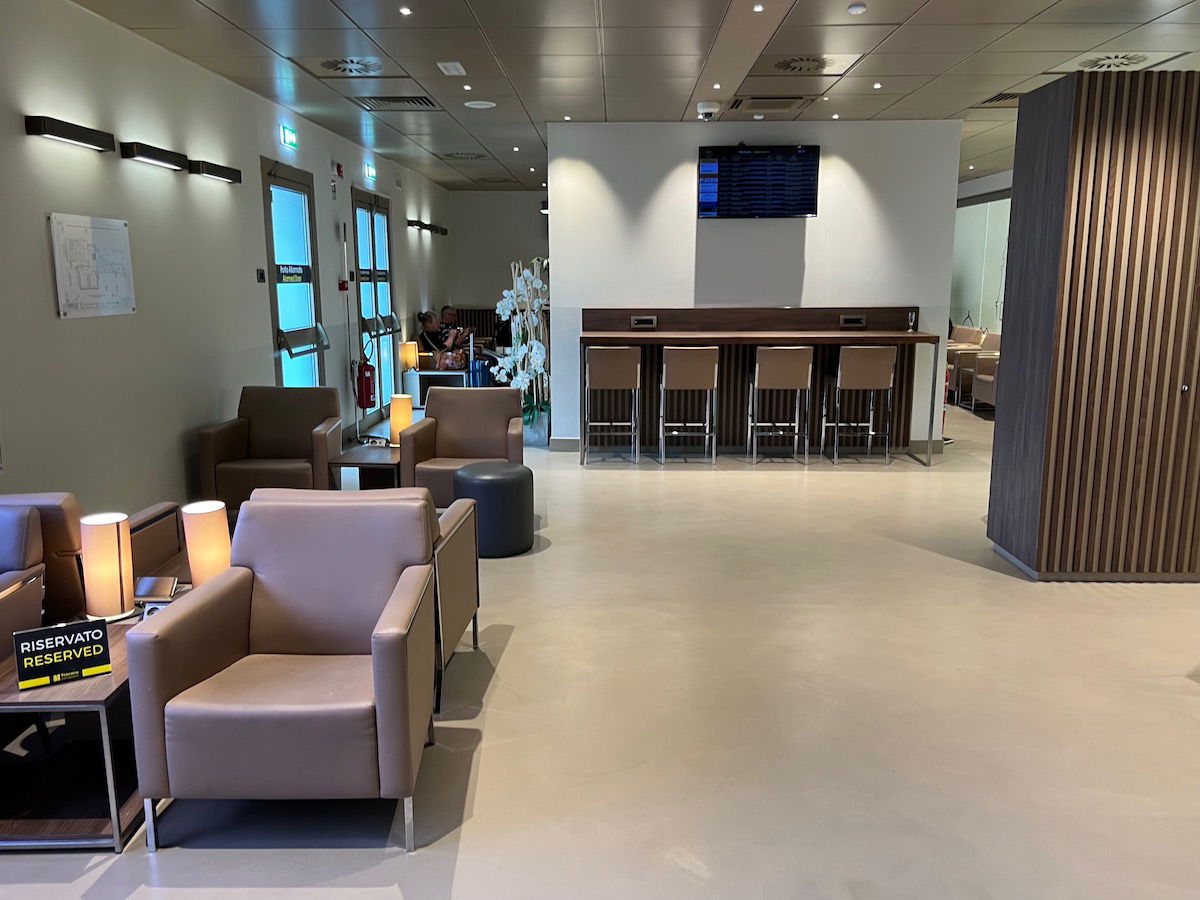 Then if you turn left, there are also some rows of seats, in two separate rooms.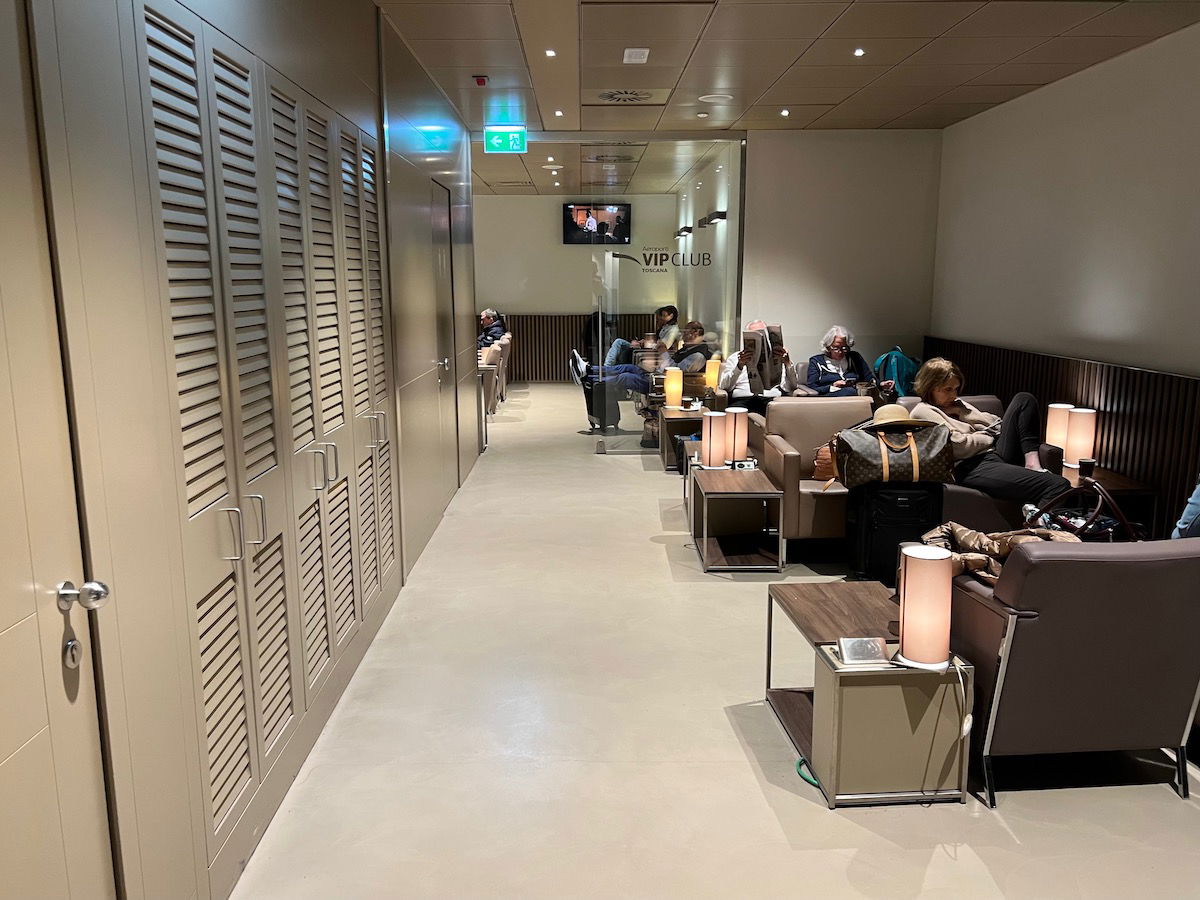 That's the extent of the lounge. By the time we left, every single seat was taken (well, except a block of four seats, which seemed to be reserved for one guy traveling on Air France — I suspect he was connecting to a La Premiere (first class) flight.
Masaccio Lounge Florence Airport food & drinks
After feasting on food in Tuscany for a few days, there was nothing in the lounge that even remotely tempted me. One part of the buffet had croissants, rolls, sandwiches, cookies, and a variety of pastries, along with some self-serve wine and liquor.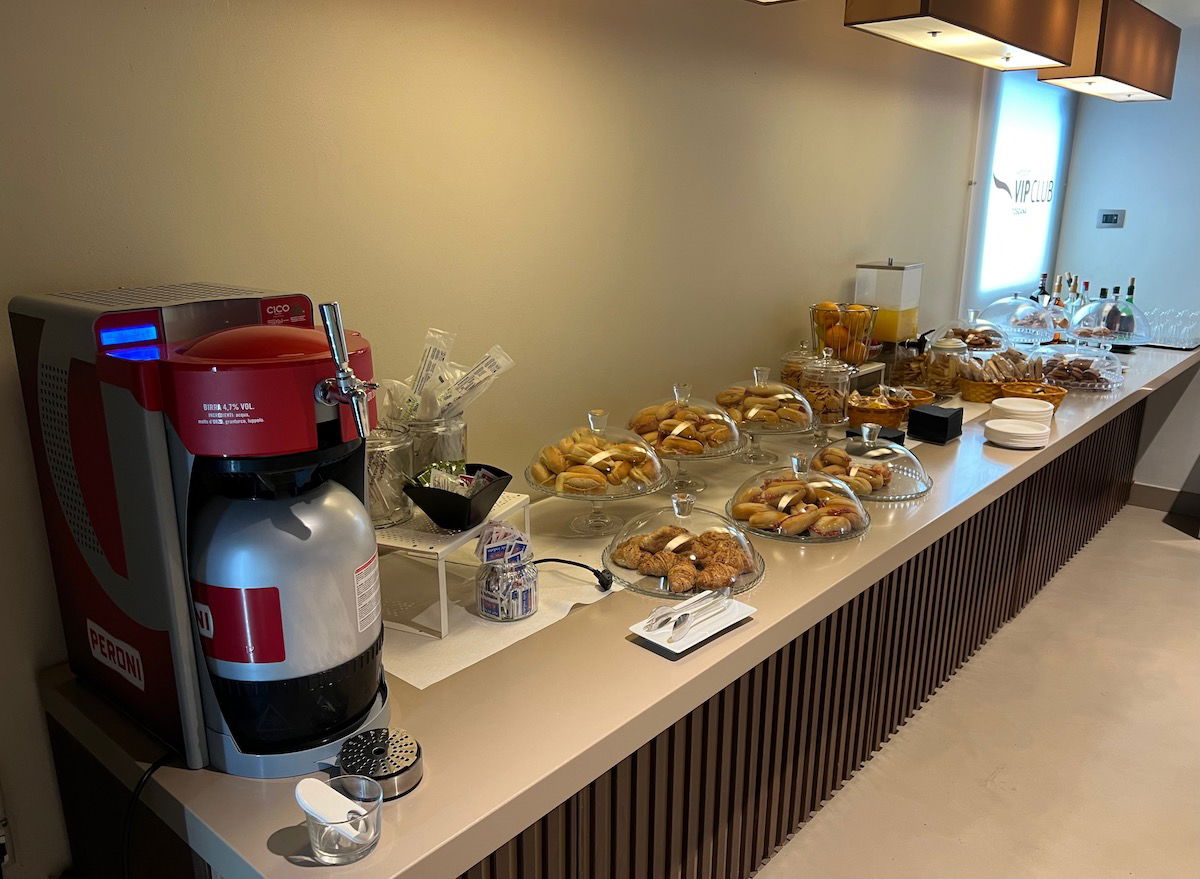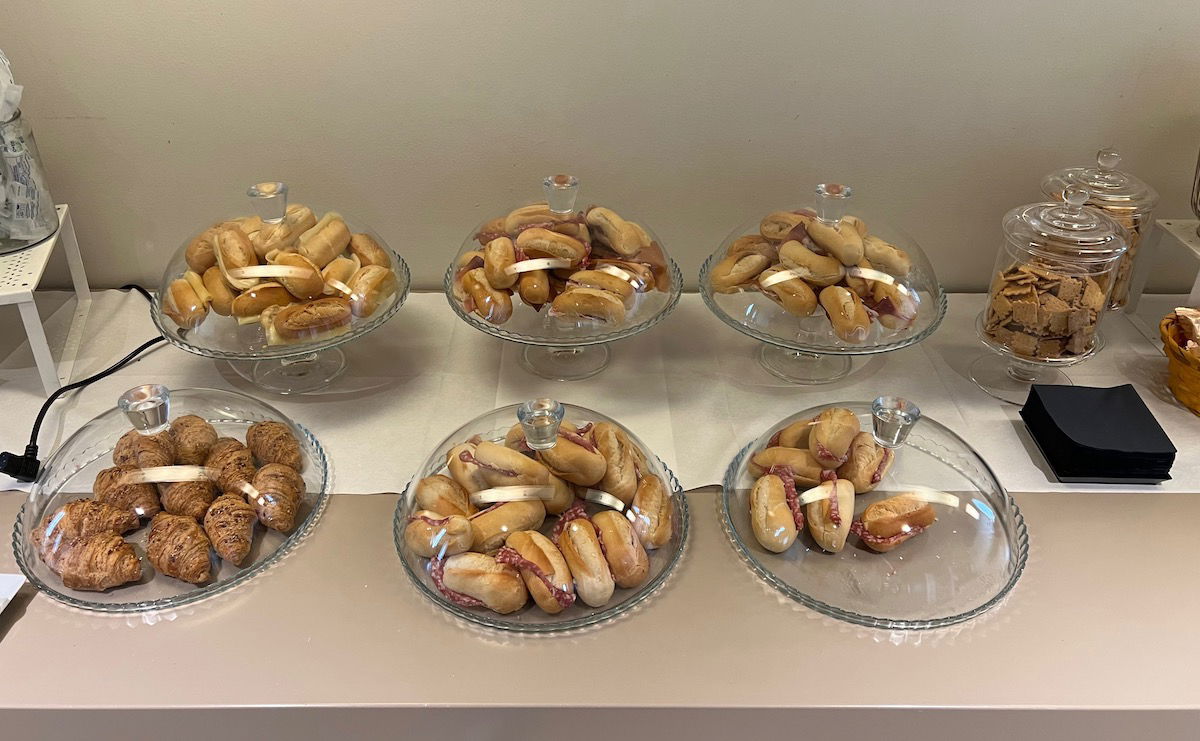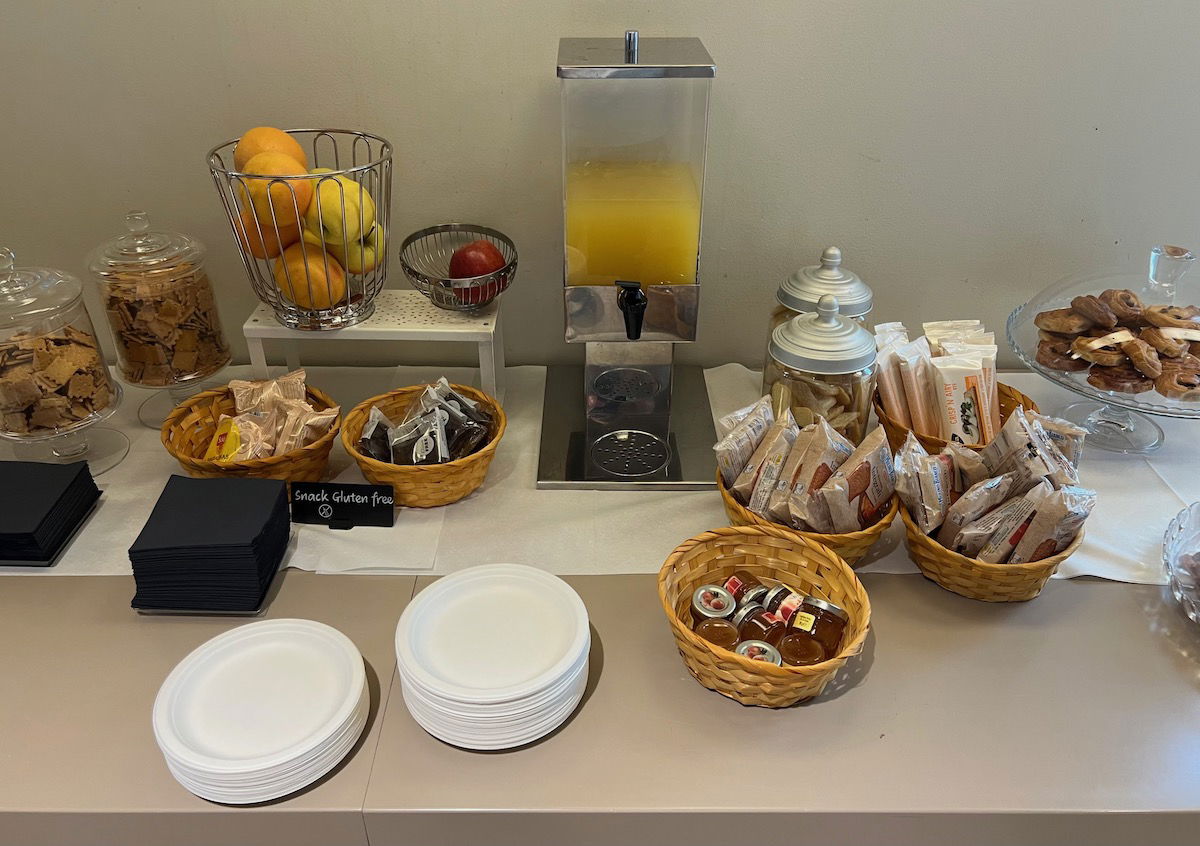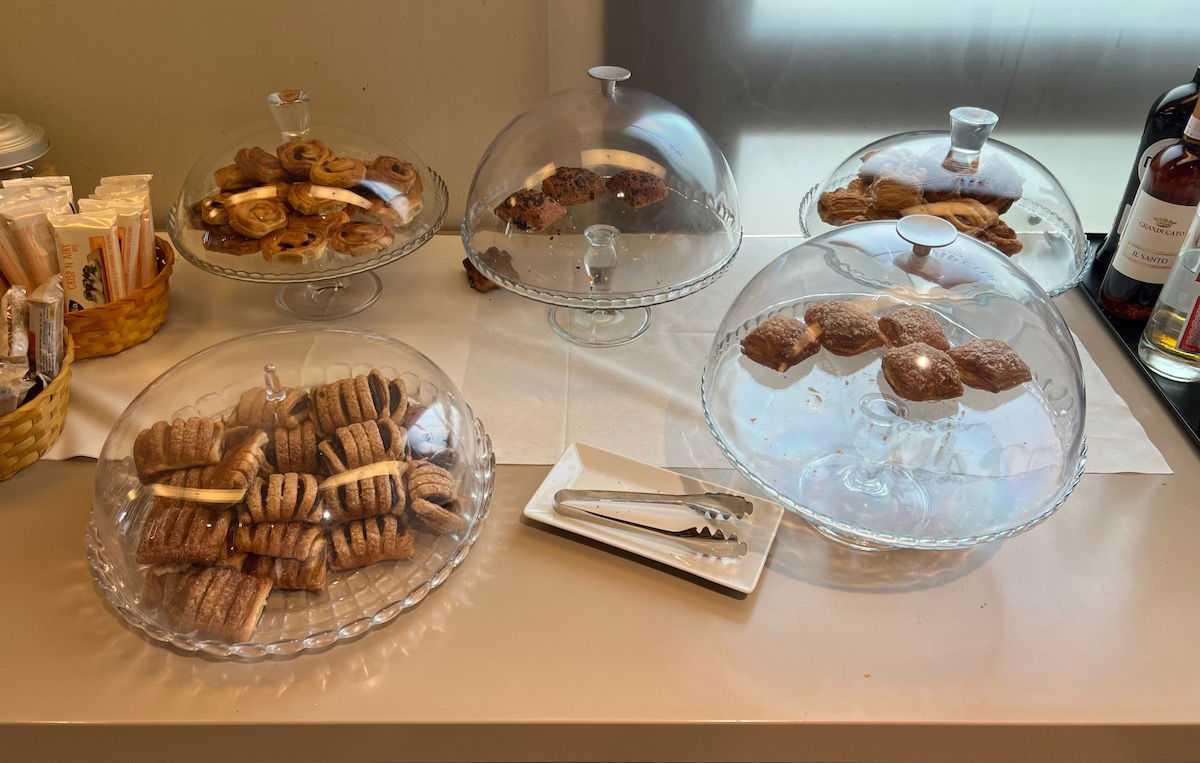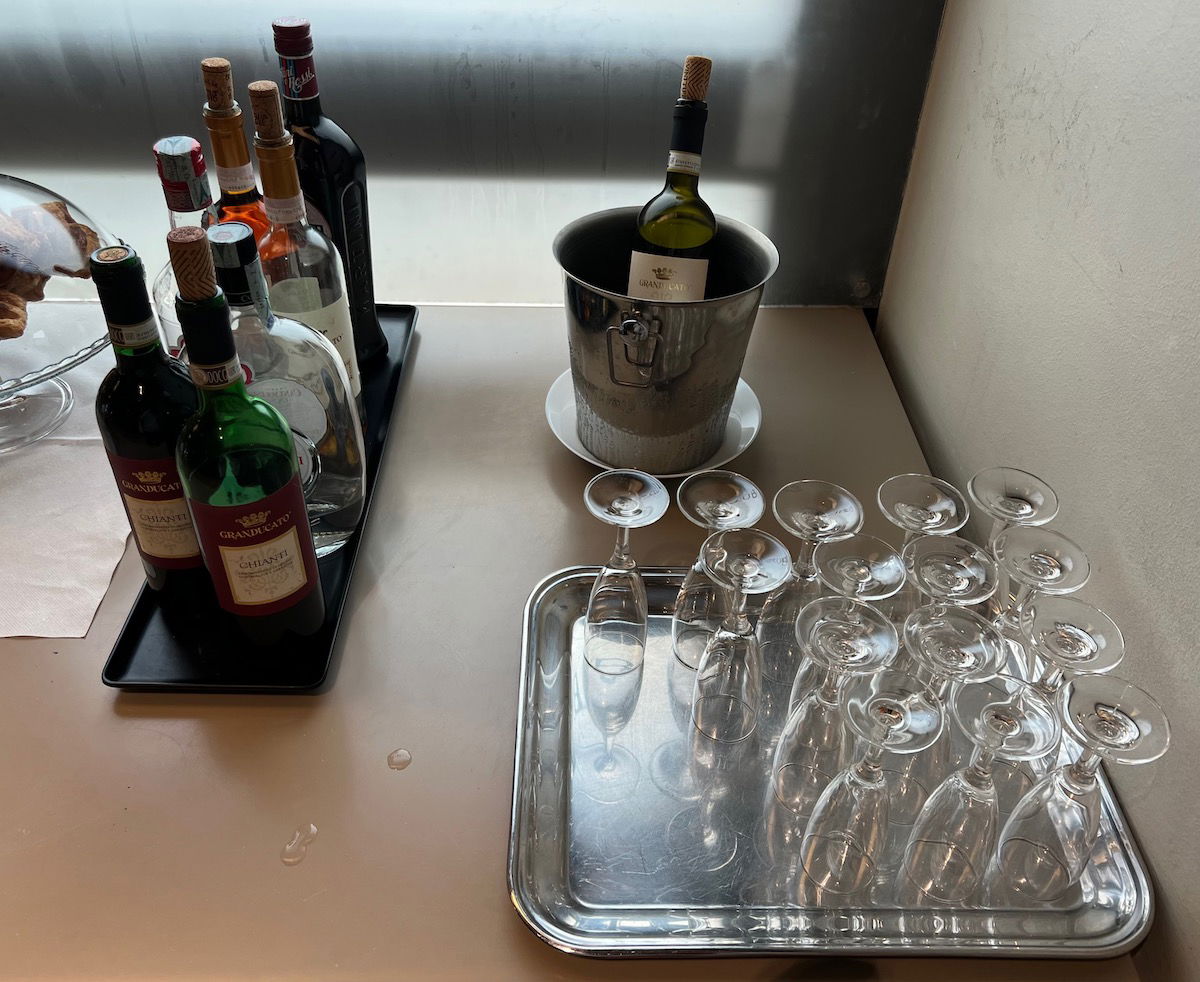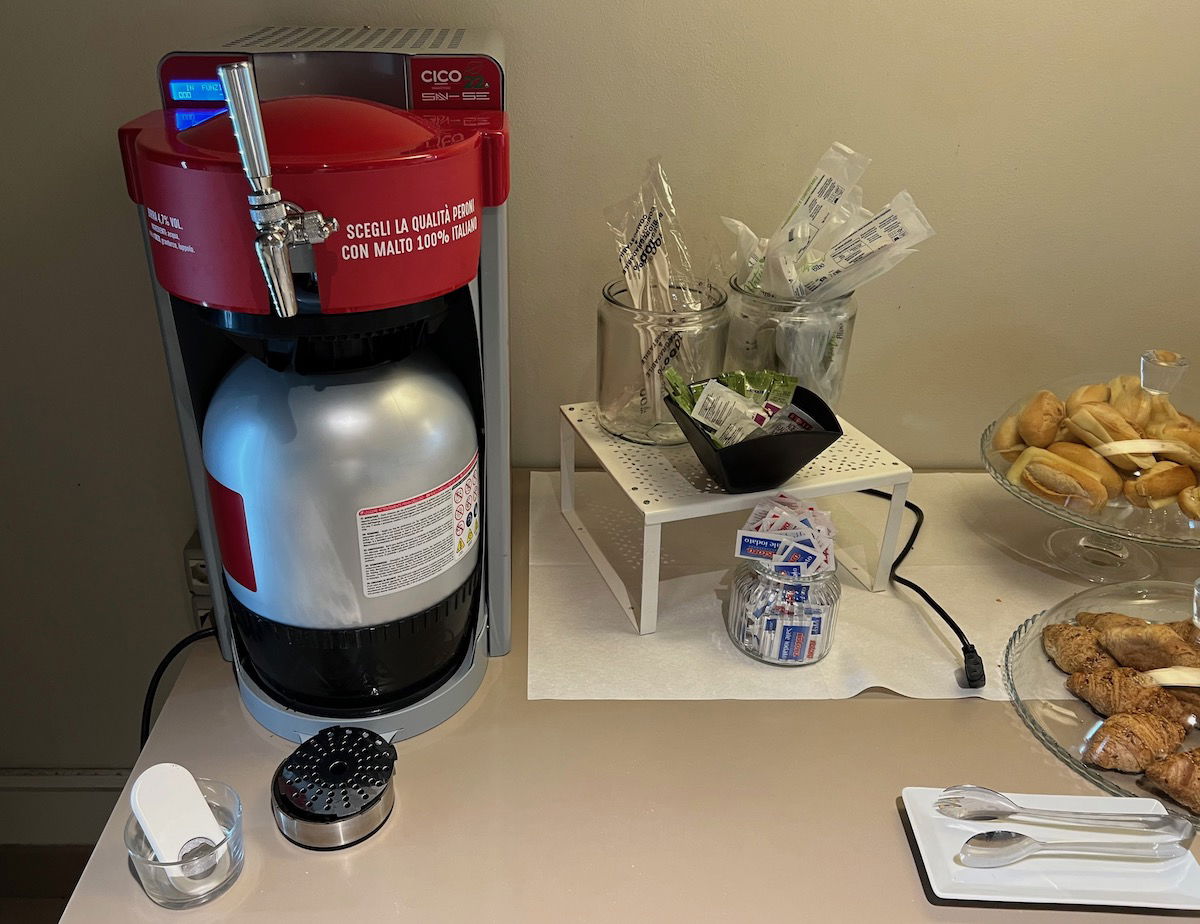 Across from that were some coffee machines, plus a machine with filtered water.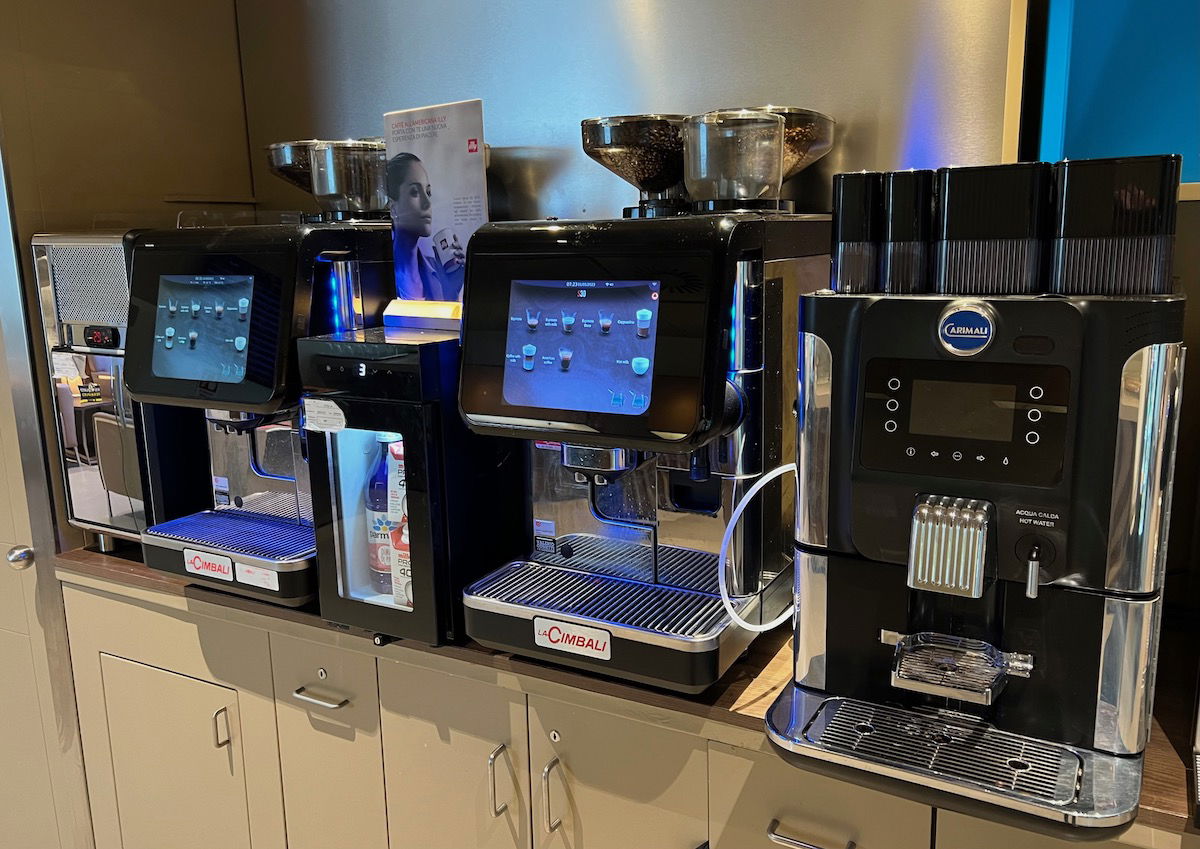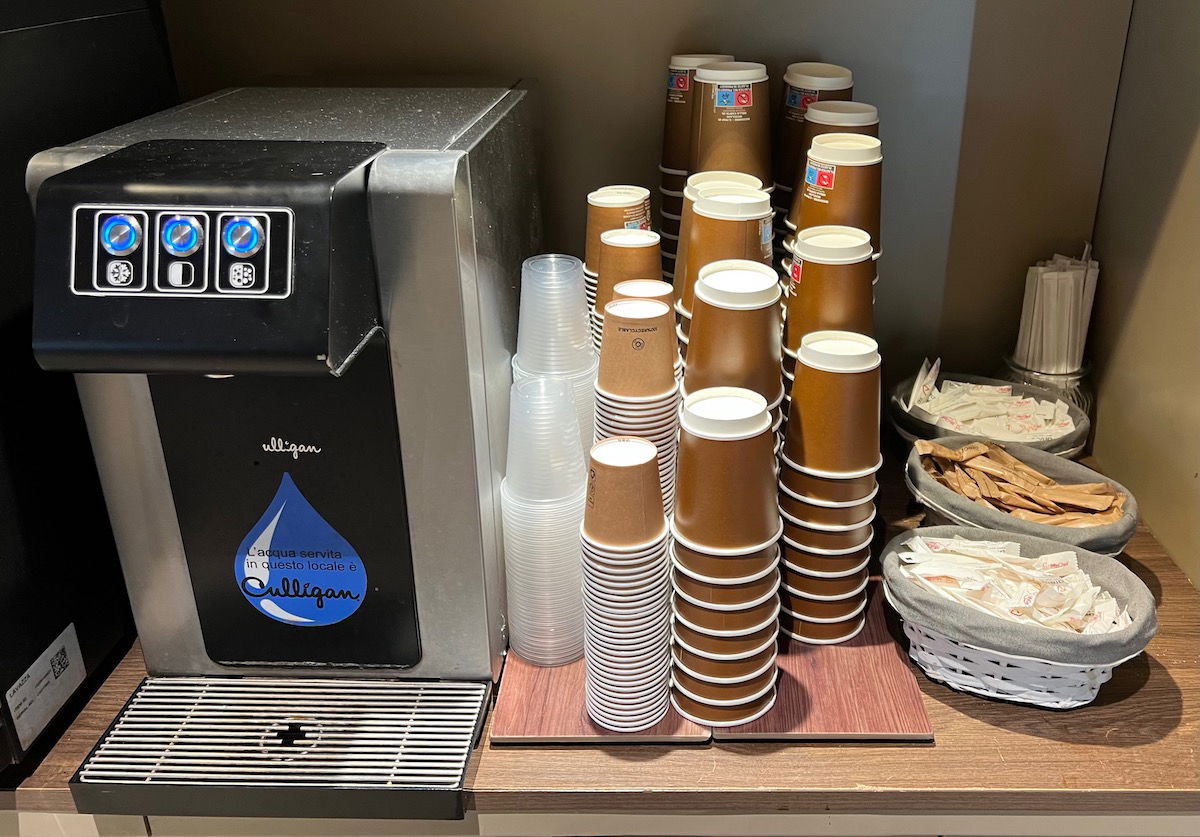 There was also a fridge with soft drinks, as well as some fresh food items, like green salad, pasta salad, and more.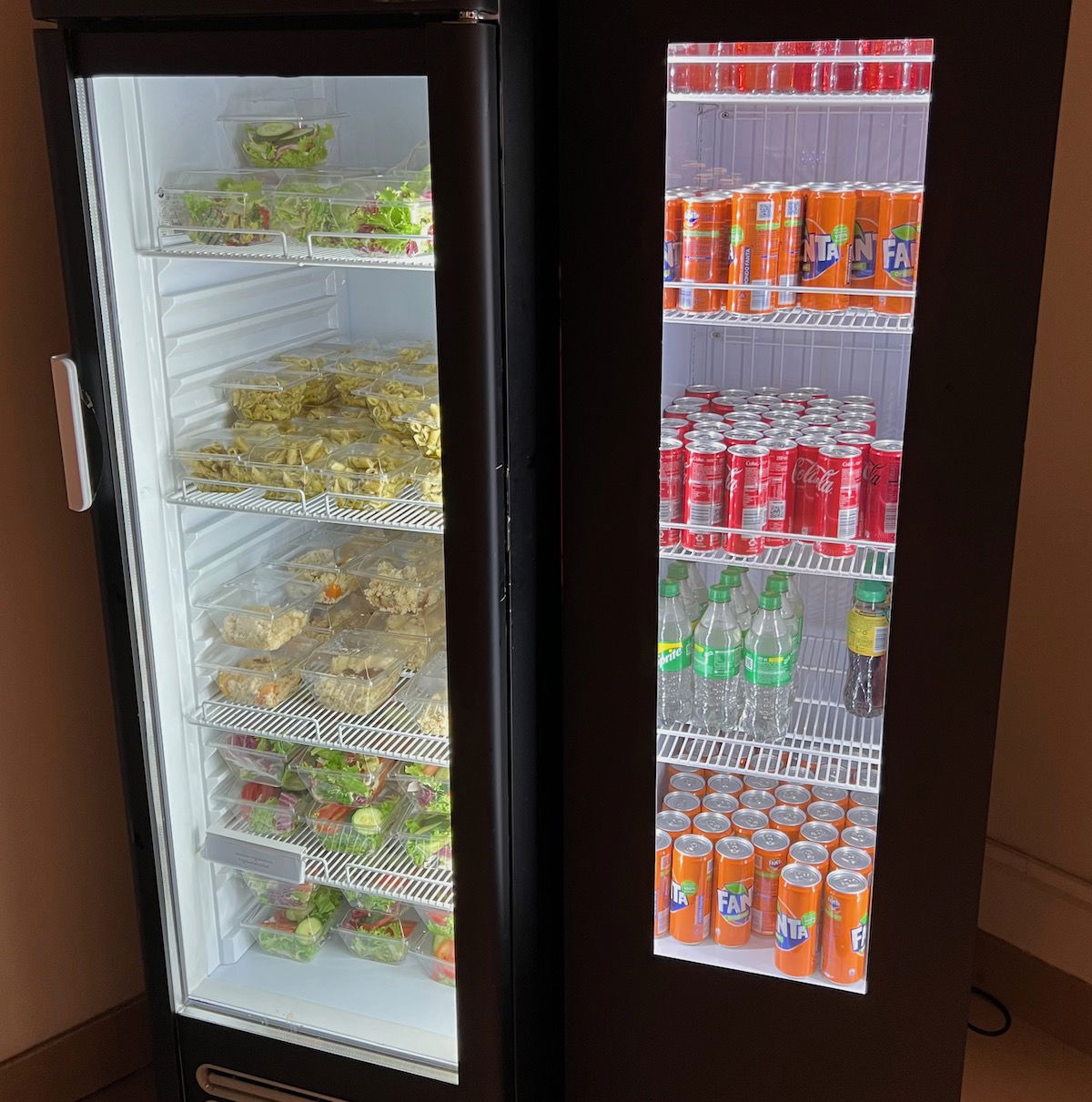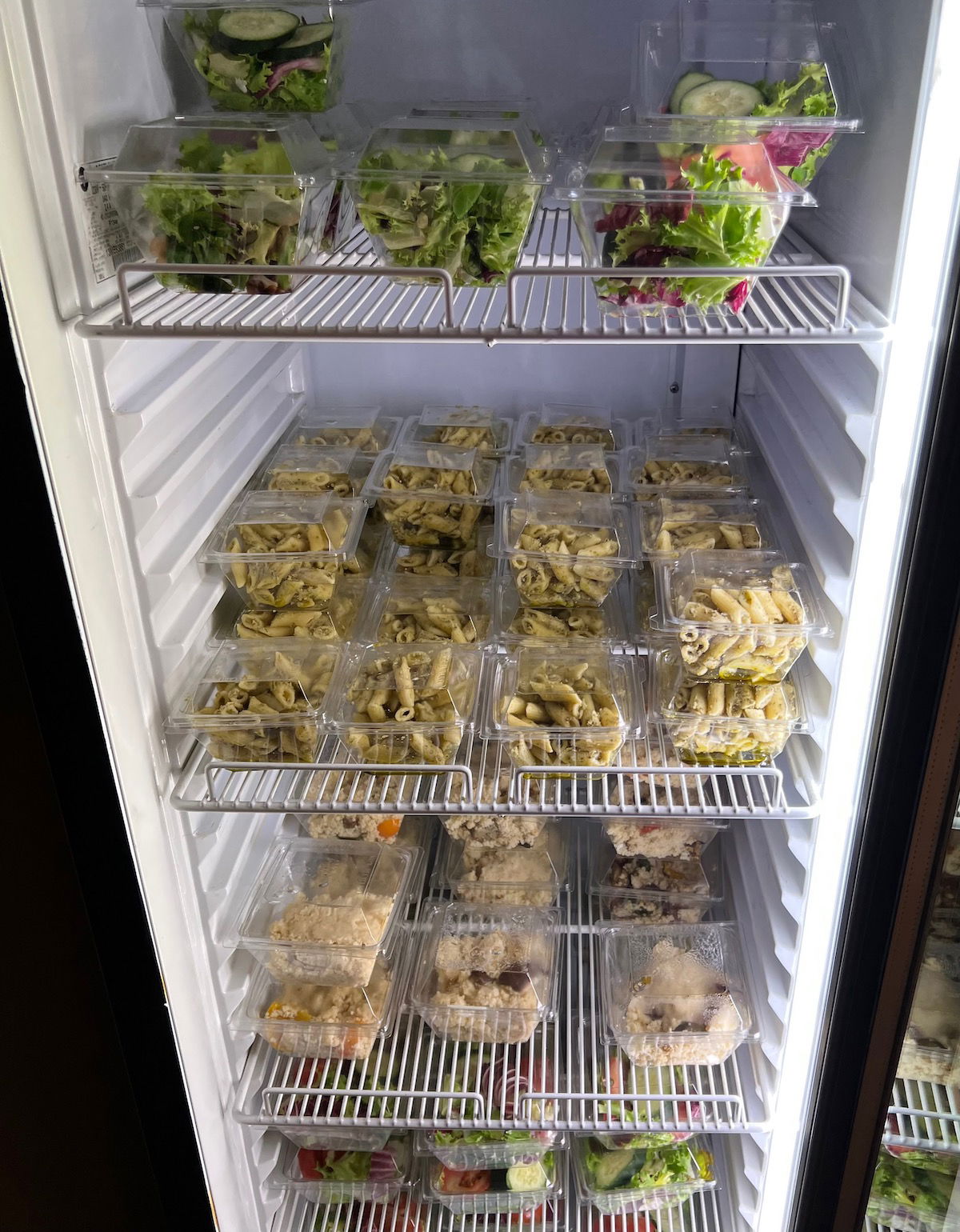 Masaccio Lounge Florence Airport bathrooms
The Masaccio Lounge Florence Airport doesn't have showers, but does have a couple of individual bathrooms, which have both a toilet and a sink.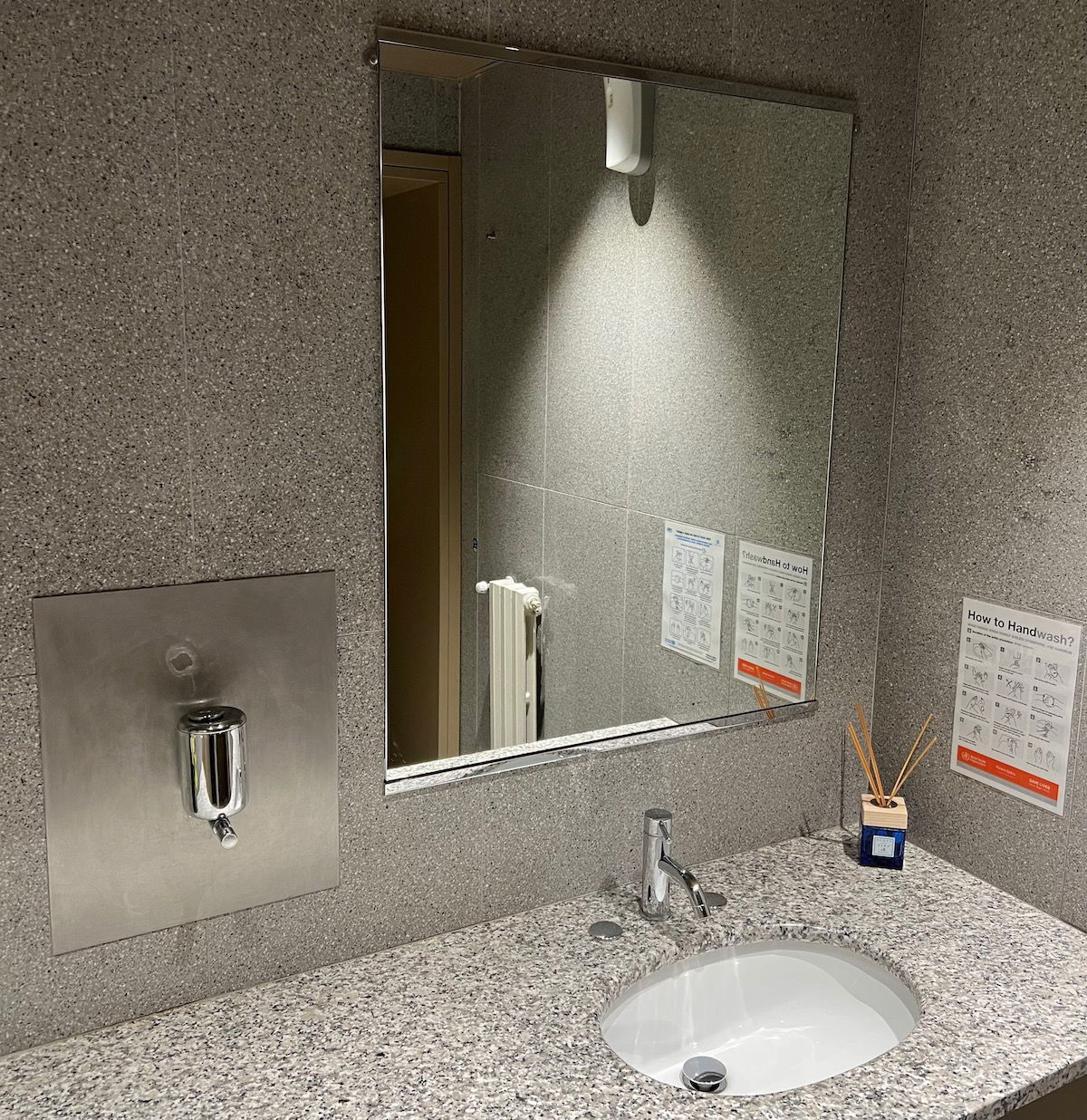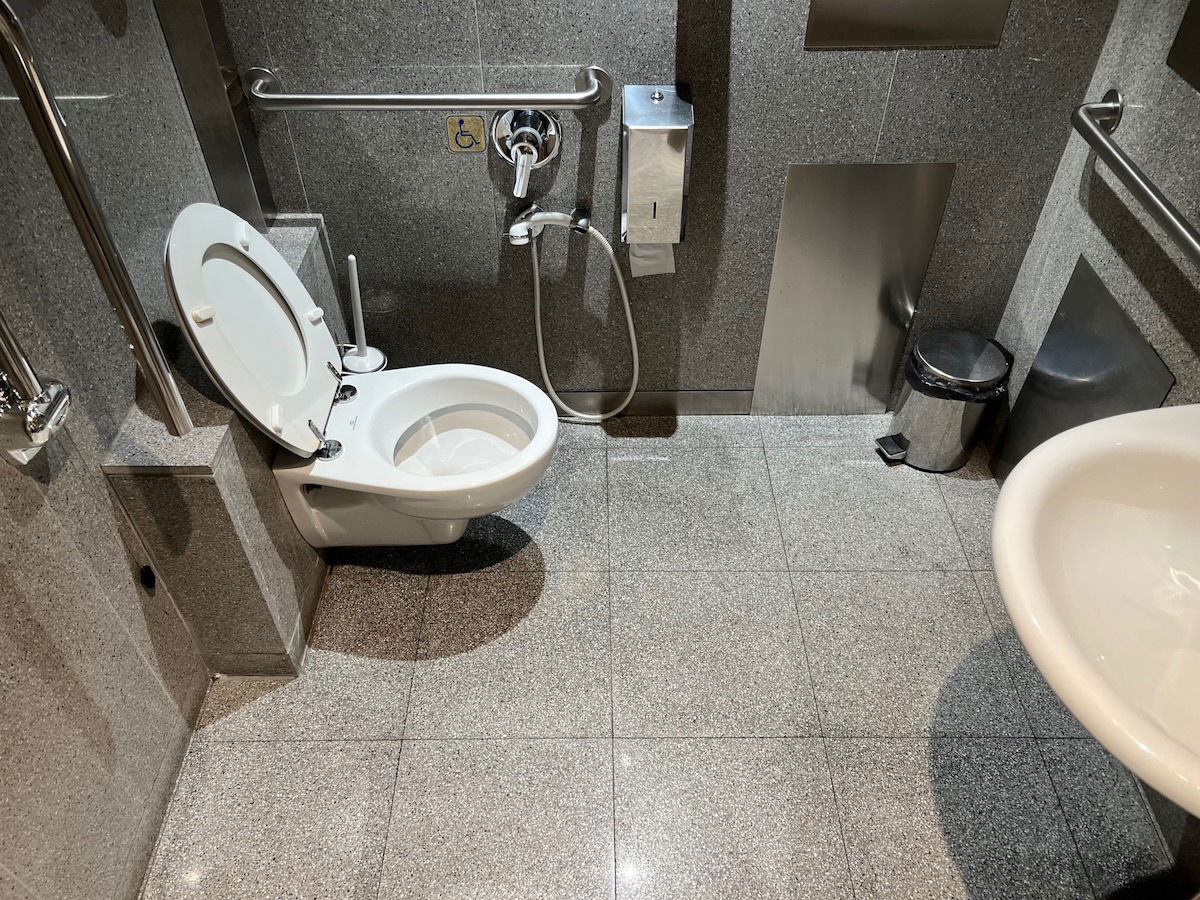 Bottom line
The Masaccio Lounge at Florence Airport is your basic contract lounge at a small European airport. There's nothing bad about it, and there's nothing great about it. It's just average. There are places to sit, a modest selection of food and drinks, and bathrooms.
The lounge does get quite busy during peak periods, given how many premium passengers fly from Florence (it's a pretty affluent tourist market). At other airports, sitting in the terminal might be more comfortable, but the terminal at Florence Airport is rather unpleasant otherwise.
If you've visited the lounge at Florence Airport, what was your experience like?