Historically Emirates Skywards has been a useful frequent flyer program for redeeming for first & business class travel on Emirates. However, the program hasn't had many useful partner award redemptions. That has finally changed, as noted by JT Genter at Nerd Wallet — it's now possible to redeem Emirates Skywards miles for travel in JetBlue Mint, and it has the potential to be a good deal.
Emirates Skywards redemption rates on JetBlue
Emirates Skywards has updated its redemption opportunities for travel on JetBlue. The Dubai-based carrier's frequent flyer program now has a distance based award chart for travel on JetBlue, allowing redemptions in both economy and Mint (which is the name of JetBlue's business class, available on select A321 aircraft).
Here's the Emirates Skywards award chart for travel on JetBlue (pricing is per segment):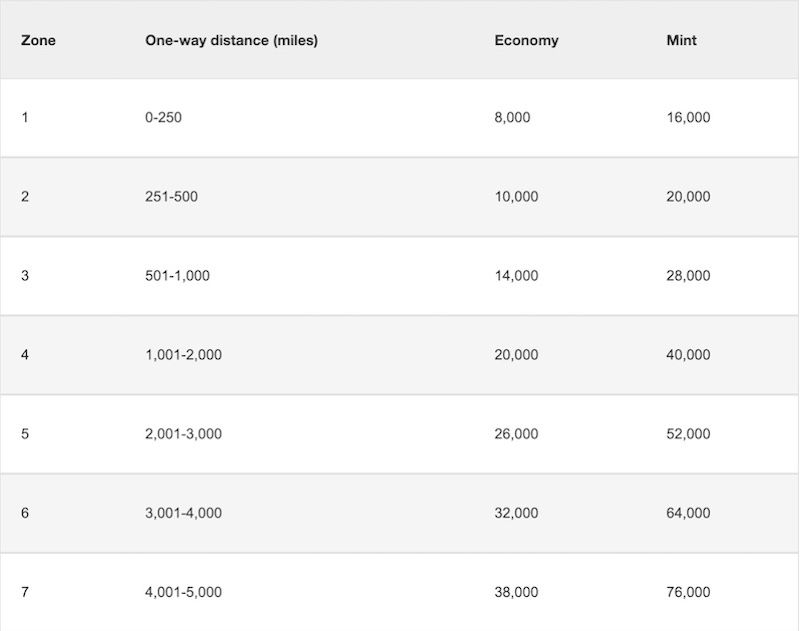 Most significantly for those looking to redeem in Mint business class, you can expect to pay: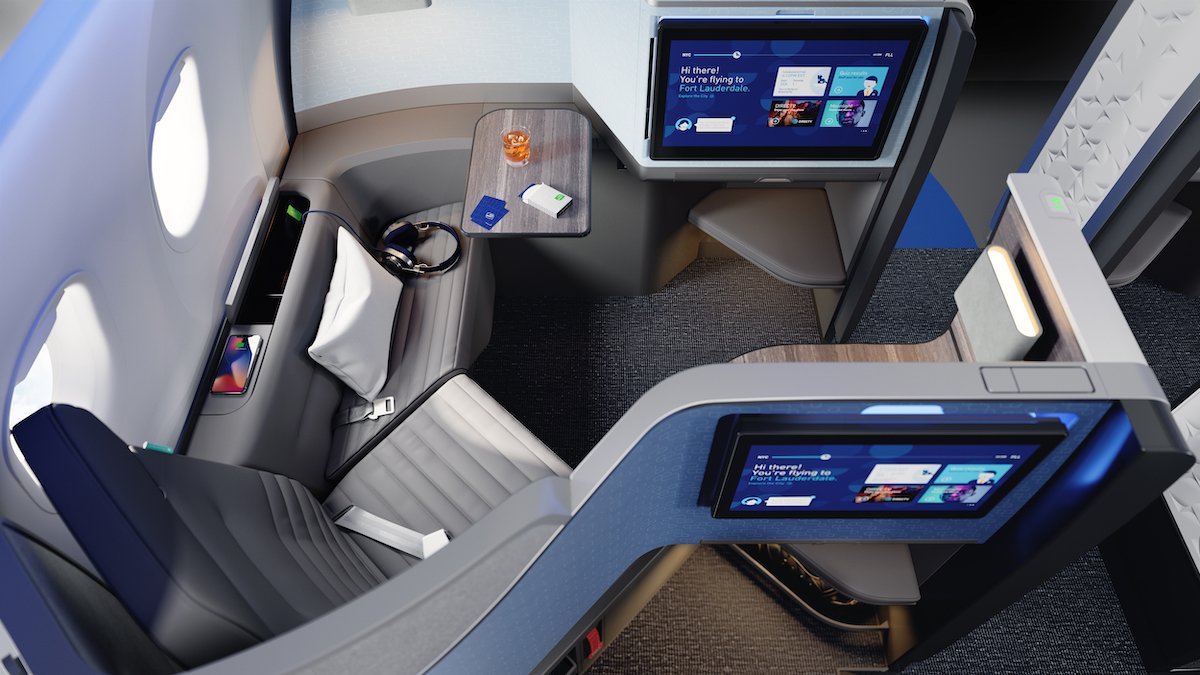 What is JetBlue award availability like?
An interesting wrinkle here is that JetBlue's own frequent flyer program is revenue based, meaning the cost of an award is directly correlated to the cash cost of a ticket. Therefore JetBlue hasn't historically had a special fare class for awards.
With Emirates having a more traditional distance based award redemption model on JetBlue, what is award availability like? Well, it would appear that the decision to make award seats available is based entirely on the availability on select paid fare classes:
JetBlue economy awards are available when there's "P" class availability
JetBlue Mint awards are available when there's "I" class availability
This is awesome, as you'll often find many "I" class seats available on JetBlue flights.
Unrelated, but American AAdvantage and JetBlue TrueBlue are also eventually supposed to introduce reciprocal award redemptions. I would hope that American AAdvantage members may have access to similar award availability when that happens, which would be awesome.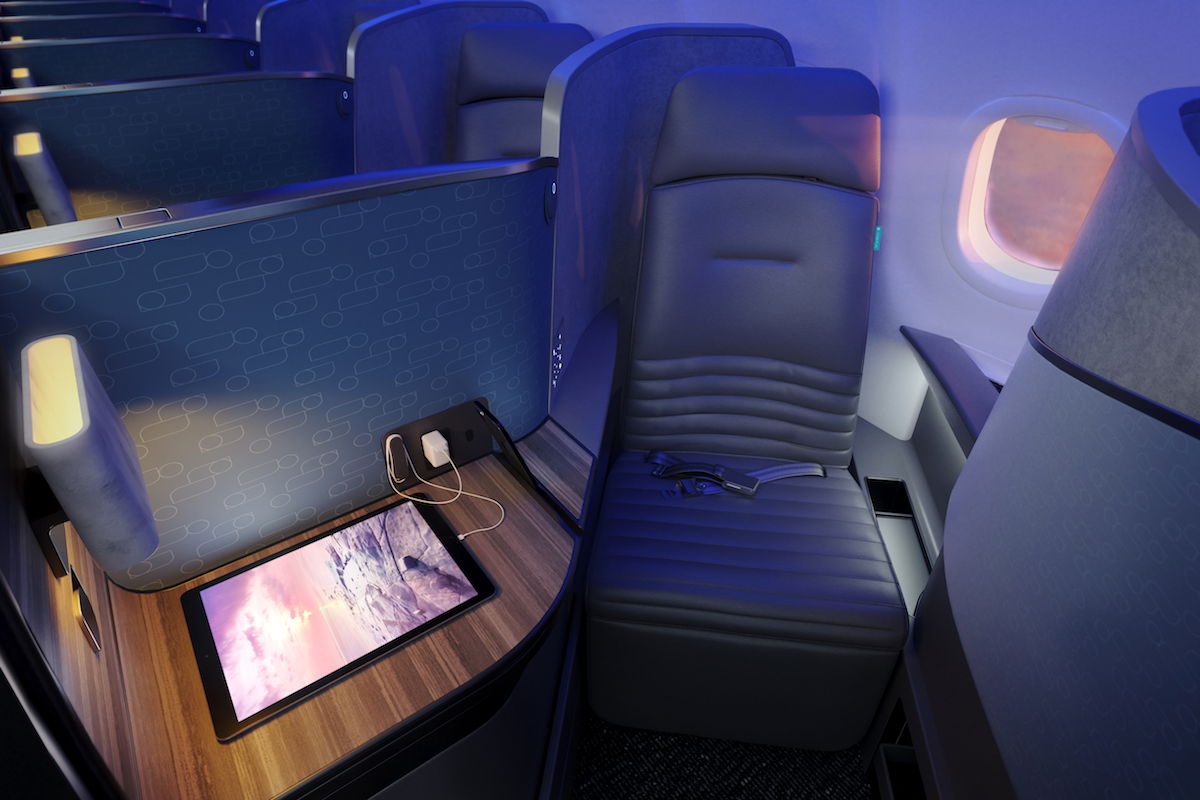 How can you book JetBlue awards with Emirates Skywards miles?
JetBlue awards using Skywards miles can be booked directly on emirates.com. The one exception is flights to & from London, which aren't yet bookable online, but are bookable by phone.
To book an award, visit emirates.com and click on the "advanced search" section above where you'd enter your departure and arrival airport.

Then click "Book Classic Reward Flight" and then click "Search partner flights only." Enter the origin and destination you'd like to travel between, and the date. Note that while there's an option to search flexible dates, don't click this — it will cause an error message to come up with your search.

On the next page all the flight options will be displayed, and as you can see, there are often quite a few options available.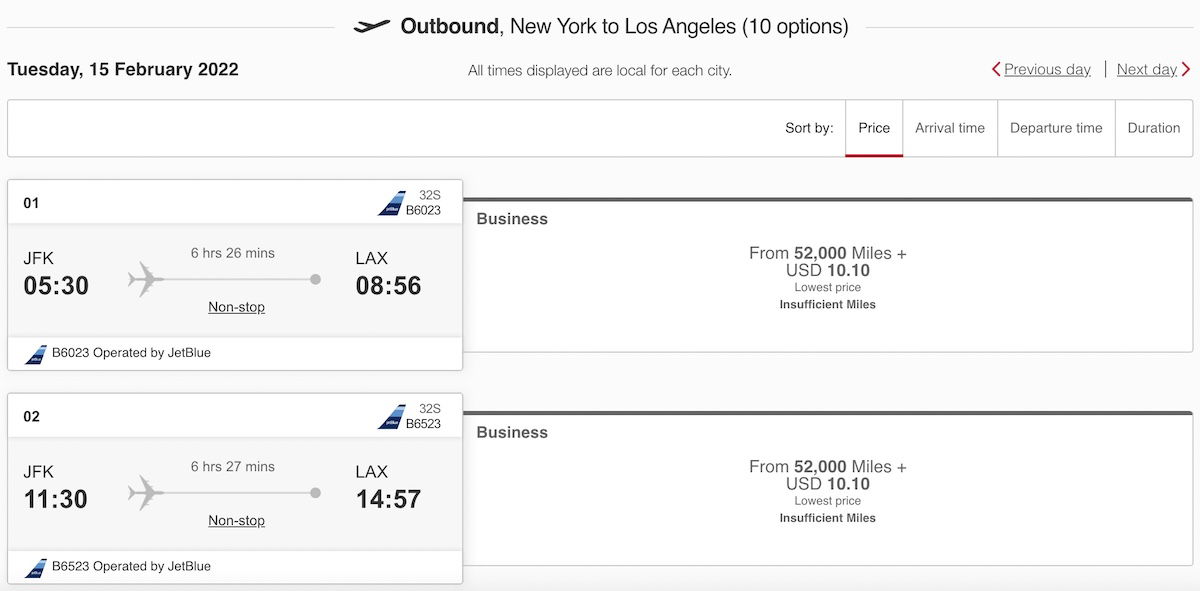 A couple of things to note:
If you book by phone you can place a JetBlue award on hold, allowing you to reserve a ticket before transferring over points
Emirates Skywards passes on taxes, fees, and carrier imposed surcharges; these are mild on domestic flights (you can expect to pay ~$10), but for Mint flights to & from London, you can expect those to be ~$650 eastbound and ~$200 westbound, which takes away a lot of the value of redeeming miles, especially in the eastbound direction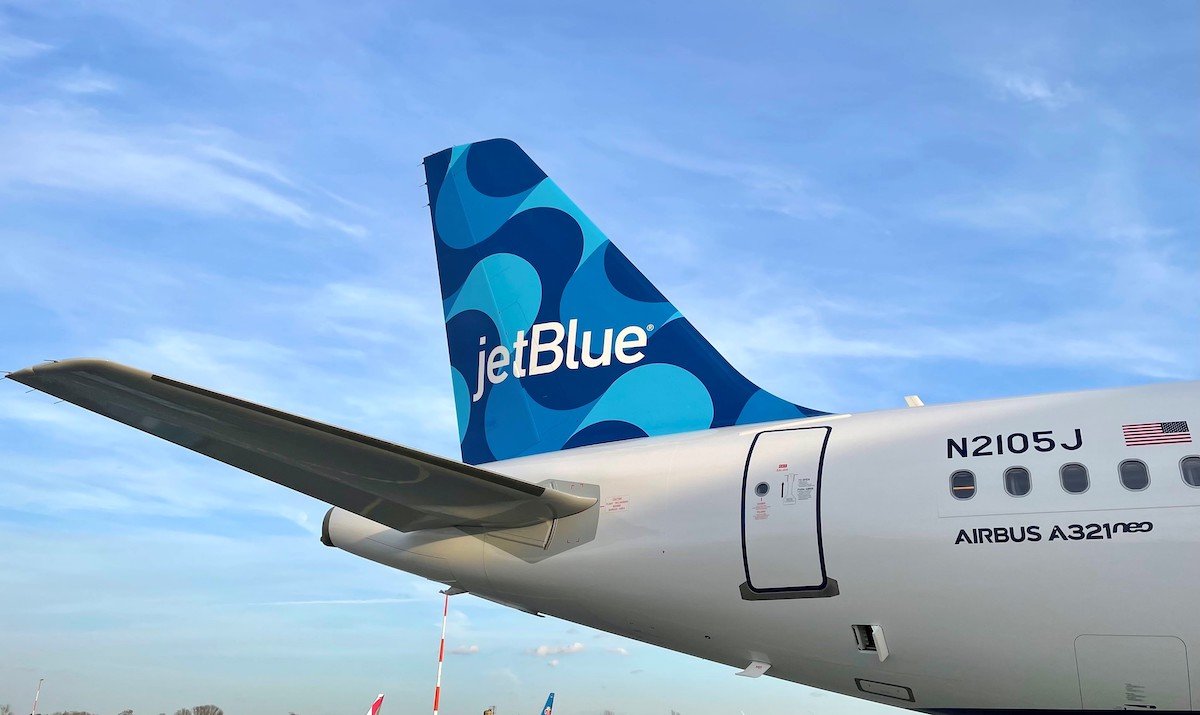 Is redeeming Emirates Skywards miles on JetBlue a good deal?
Whether or not redeeming Emirates Skywards miles for travel on JetBlue is a good deal really depends on how you look at it:
Redeeming 52,000 Skywards miles for a one-way transcon business class flight might not sound like a great value on the surface
At the same time, award availability is excellent, and JetBlue's Mint product is my favorite in the United States
On top of that, if you're going to fly JetBlue Mint and want to redeem points, you'll almost always find that Emirates Skywards' pricing is the most attractive
This can also represent quite a good deal compared to paid tickets, because transcon "I" class tickets in JetBlue Mint can otherwise easily retail for $1,000+ per flight
Redeeming 52,000 miles for a flight that would cost $557 isn't a particularly good deal…

Meanwhile redeeming for a last minute flight that would cost $1,217 is a much better deal, if you ask me.
The other thing to keep in mind is that earning Emirates Skywards miles is easy — the program partners with virtually all transferable points programs, so these points are easy to come by for those maximizing credit card rewards.
Bottom line
It's now possible to redeem Emirates Skywards miles for travel in JetBlue Mint. You can expect to pay 52,000-64,000 Skywards miles one-way for most JetBlue Mint flights. This has the potential to be a solid deal, particularly given how good award availability is, and for situations where paid fares are expensive.
Almost across the board this is now the best option for redeeming miles for travel in JetBlue Mint, so this is an exciting new option to have. I'd be really thrilled about the transatlantic redemption option if it weren't for the steep fuel surcharges.
Anyone plan on redeeming Emirates Skywards miles for travel in JetBlue Mint?