Unfortunately Emirates Skywards' one useful premium cabin partner award redemption option has been discontinued…
You can no longer redeem Emirates miles for JetBlue Mint
Emirates and JetBlue have a partnership, and as part of that they've offered reciprocal points earning & redemption opportunities. Arguably the best opportunity available was being able to redeem Emirates Skywards miles for travel in JetBlue Mint (which is JetBlue's excellent business class):
Emirates Skywards is transfer partners with all major transferable points currencies, so these miles are easy to come by
Emirates Skywards had great award availability in JetBlue Mint, as availability lined up with "I" class inventory
Award pricing was quite attractive — for example, you could redeem 64,000 Skywards miles for a one-way Mint ticket between New York and London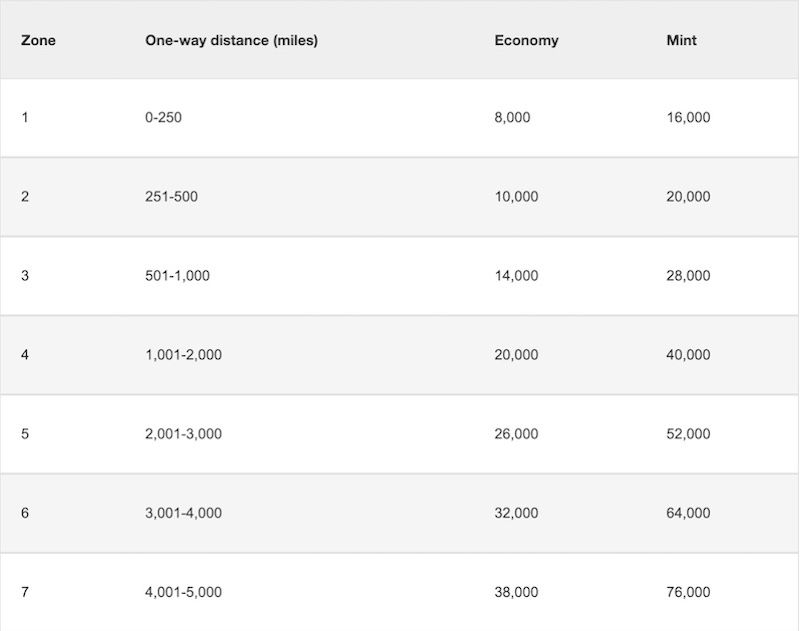 Unfortunately this is officially no longer possible (even though Emirates' website hasn't been updated) — as of late June 2022, Emirates Skywards can no longer book JetBlue Mint award tickets. JetBlue economy awards continue to be bookable with Emirates Skywards, but Mint tickets aren't.
That's a shame. While Emirates Skywards is primarily a useful program for the ability to redeem miles for travel in Emirates first & business class, the ability to redeem for JetBlue Mint was the one valuable premium cabin partner redemption opportunity.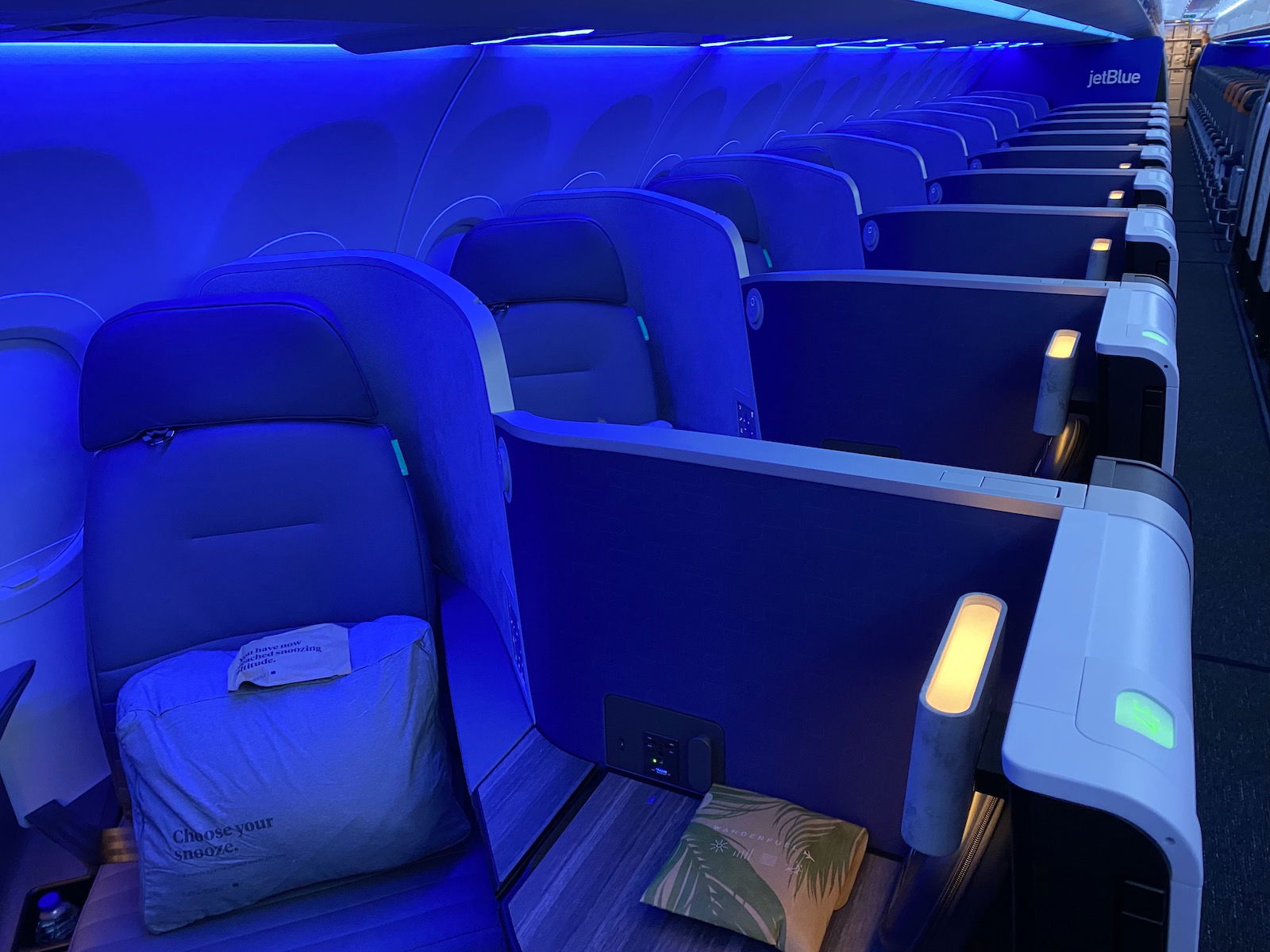 Why would JetBlue Mint redemptions be cut off?
What would cause Emirates Skywards to no longer have access to JetBlue Mint redemptions? I think it's safe to say that this was probably Skywards' most popular partner redemption, so I think there are a couple of possible explanations:
It's possible that Emirates Skywards no longer wanted to spend the money reimbursing JetBlue for these tickets, as the program decided these redemptions were more costly than people redeeming for travel on Emirates
It's possible that JetBlue decided that it no longer wanted so many Mint seats being booked through Emirates Skywards, and that the reciprocal frequent flyer redemption agreement was becoming too one-sided, with Skywards members benefiting more
I think it's much more likely that JetBlue is behind this change, rather than Emirates, as JetBlue probably understandably didn't want so many seats being booked through a partner. Emirates has taken a similar approach with many of its partners, by cutting off first class awards, and saving them for Skywards members.
Keep in mind that American AAdvantage continues to have access to JetBlue award tickets. However:
It's not possible to redeem AAdvantage miles for travel on JetBlue to & from Europe
Redemption rates through American AAdvantage are higher than through Emirates Skywards
American & JetBlue have a much closer and more significant partnership than JetBlue & Emirates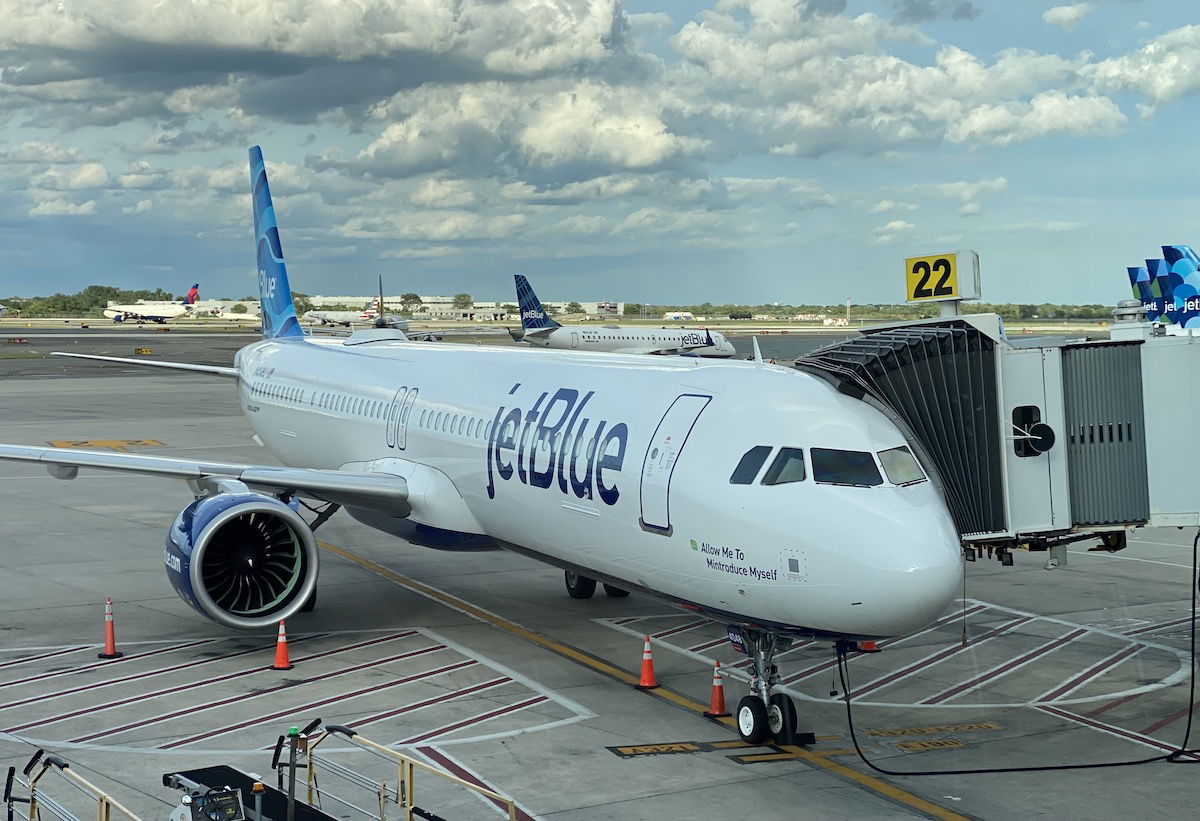 Bottom line
Unfortunately it's no longer possible to redeem Emirates Skywards miles for travel in JetBlue Mint. This was a great partner redemption while it lasted, but I guess it's not too surprising that this was cut off. Fortunately economy awards are still possible, and they could represent a good deal as well.
Have you redeemed Emirates miles for travel on JetBlue?
(Tip of the hat to Henry)