Hello from Los Angeles! I just flew JetBlue's Mint business class nonstop from Miami. I wanted to report back with my initial impressions, and then I'll have a full trip report soon. For what it's worth, I booked my ticket with cash, for $619 — that's quite good value!
Nowadays JetBlue gets the most attention for its new business class product, known as the Mint Suite (and then the Mint Studio is the premium first row product). How is JetBlue's "classic" Mint cabin holding up, given that this is what you'll find on most Airbus A321s? Well, based on my flight, very well. When JetBlue can operate its schedule on-time, the product is unbeatable…
JetBlue's Mint cabin & seats are impressive
It's pretty wild to think that JetBlue Mint was introduced nearly a decade ago, and the product still compares very favorably to what you'll otherwise find out there. JetBlue's Mint cabin consisting of 16 seats. This includes a staggered configuration, with three rows having seats in a 2-2 configuration, and two rows having seats in a 1-1 configuration.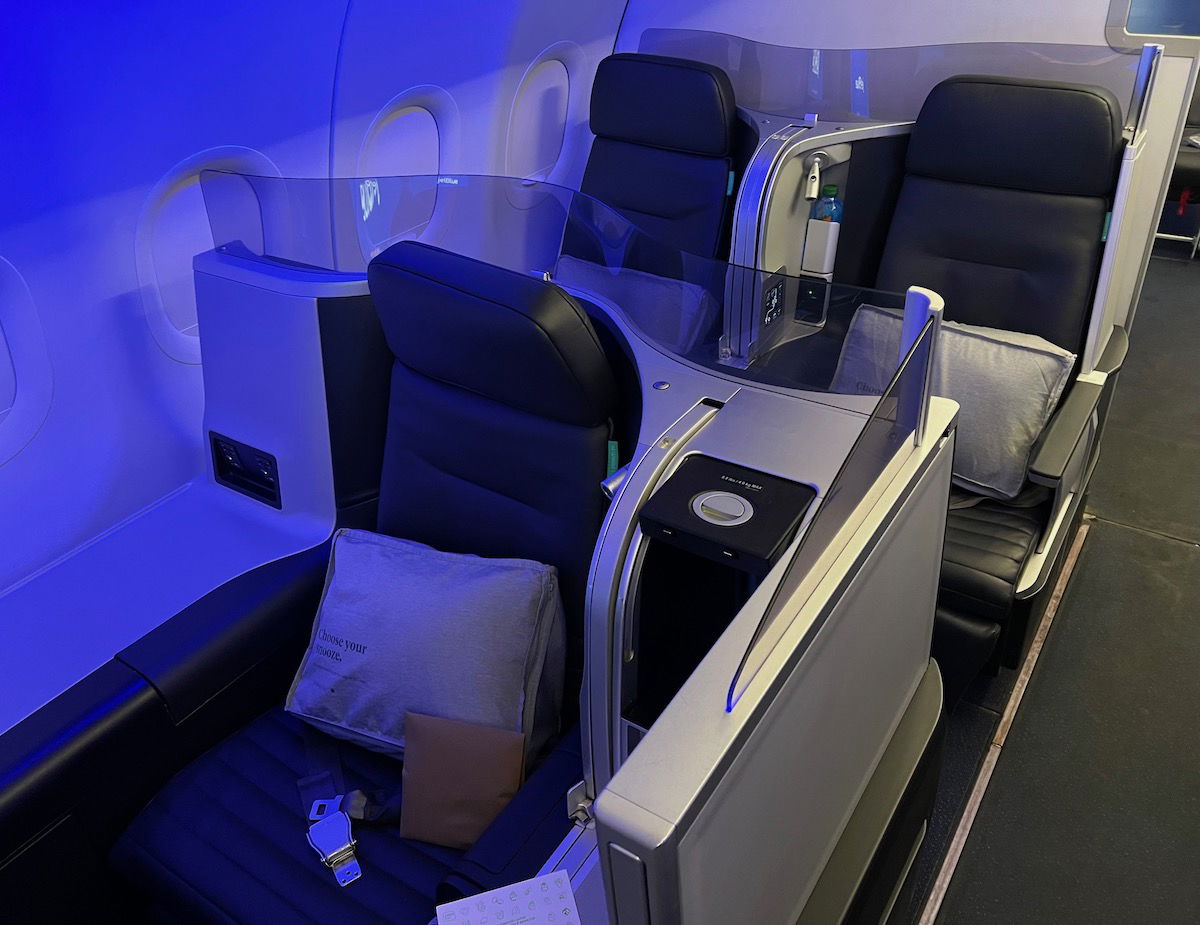 The "throne" seats are definitely the best in this configuration, as you don't have a seatmate, and have a ton of space on each side of the seat.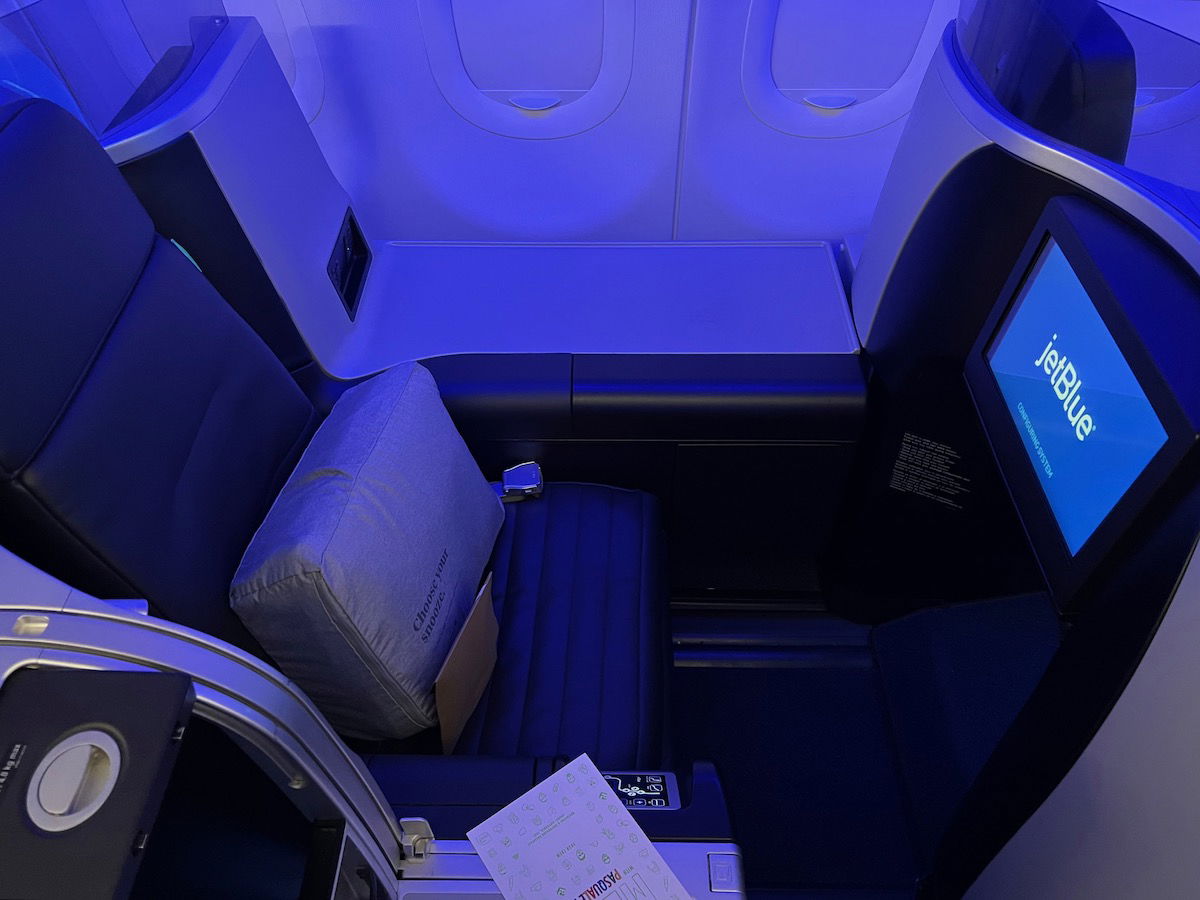 While I don't want to suggest that this is life changing, it is cool how JetBlue has doors at its throne seats. JetBlue was the first US airline to introduce doors at seats, so that's quite remarkable.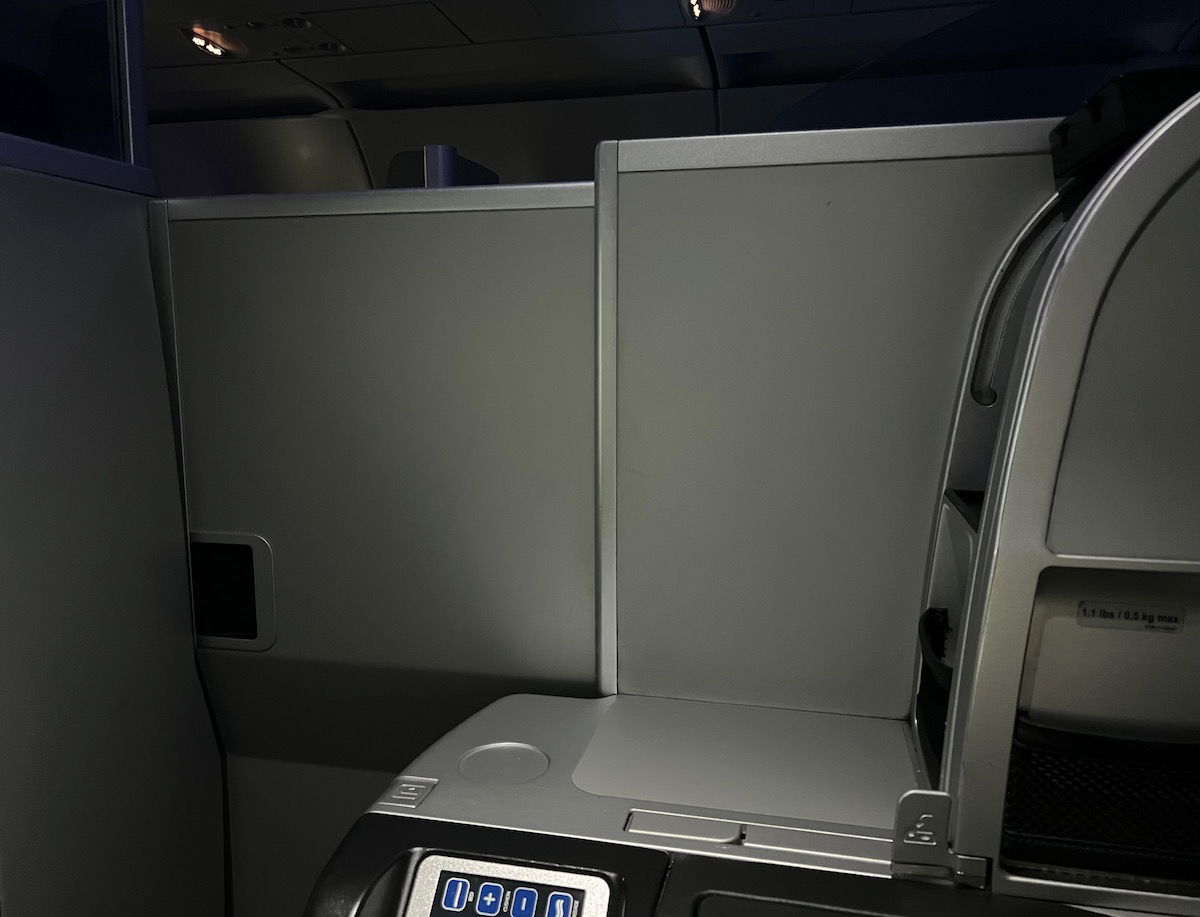 Even if you don't get one of the four suites, the standard business class seats are very comfortable as well, and are ideal if you're traveling with someone.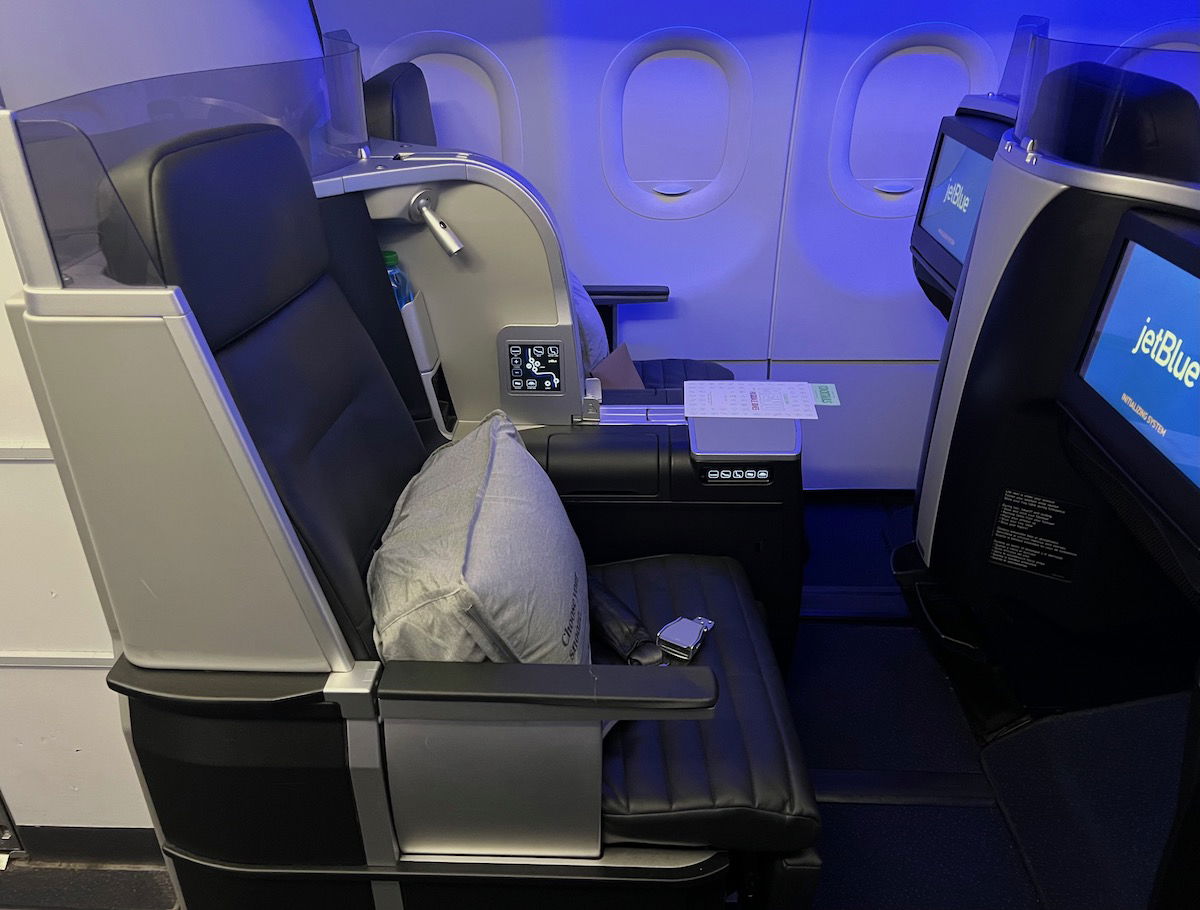 The cabin felt quite fresh as well. The only thing that has changed about the product in 10 years is that the seats have been reupholstered, and I definitely noticed that the padding has improved considerably.
Complementing the great seats is very nice bedding from Tuft & Needle, including a thick pillow and a cozy blanket.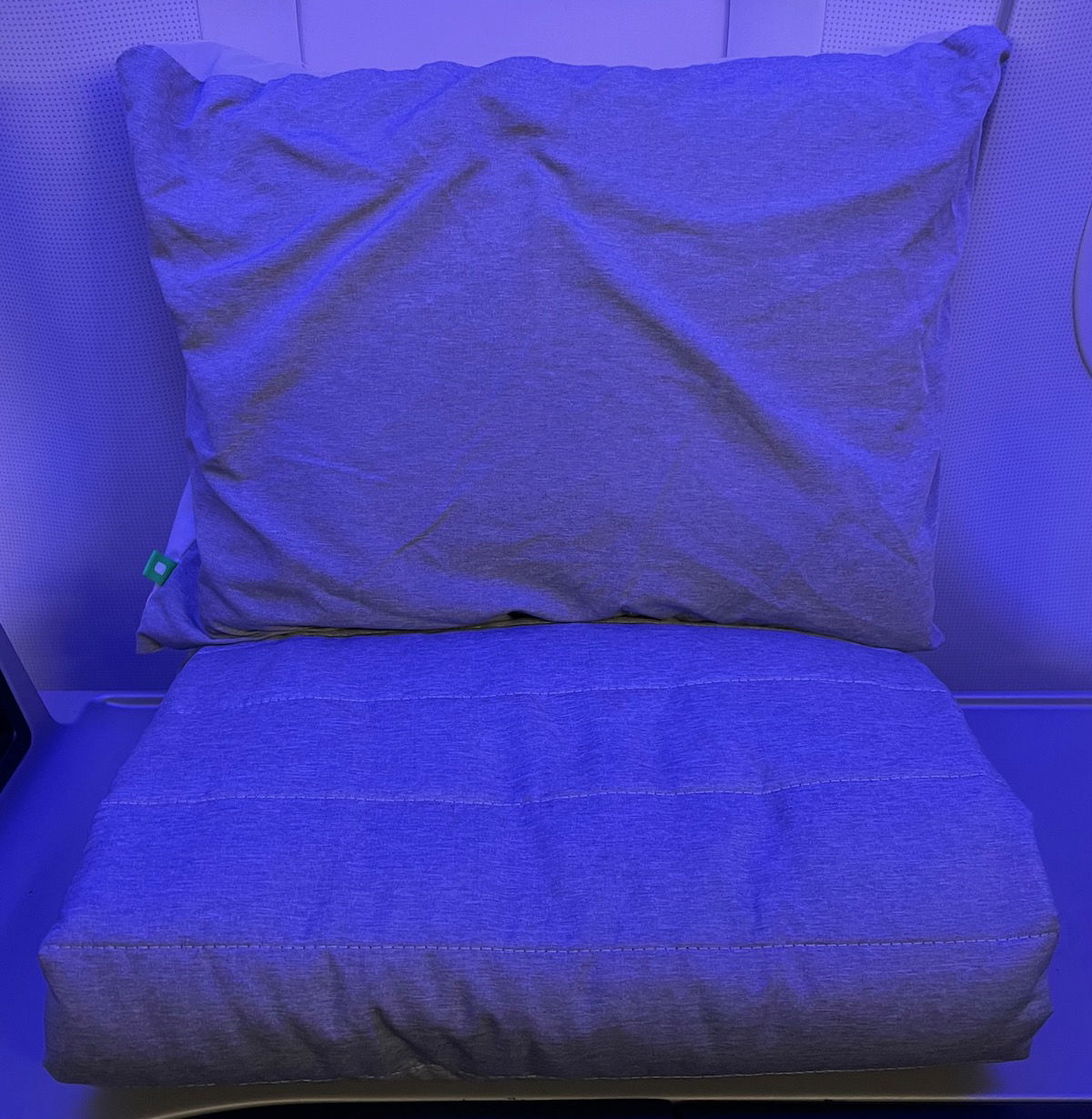 There's also an amenity kit (more of a cardboard pouch than anything) that has all the essentials, plus some unique items, like an electrolyte drink mix.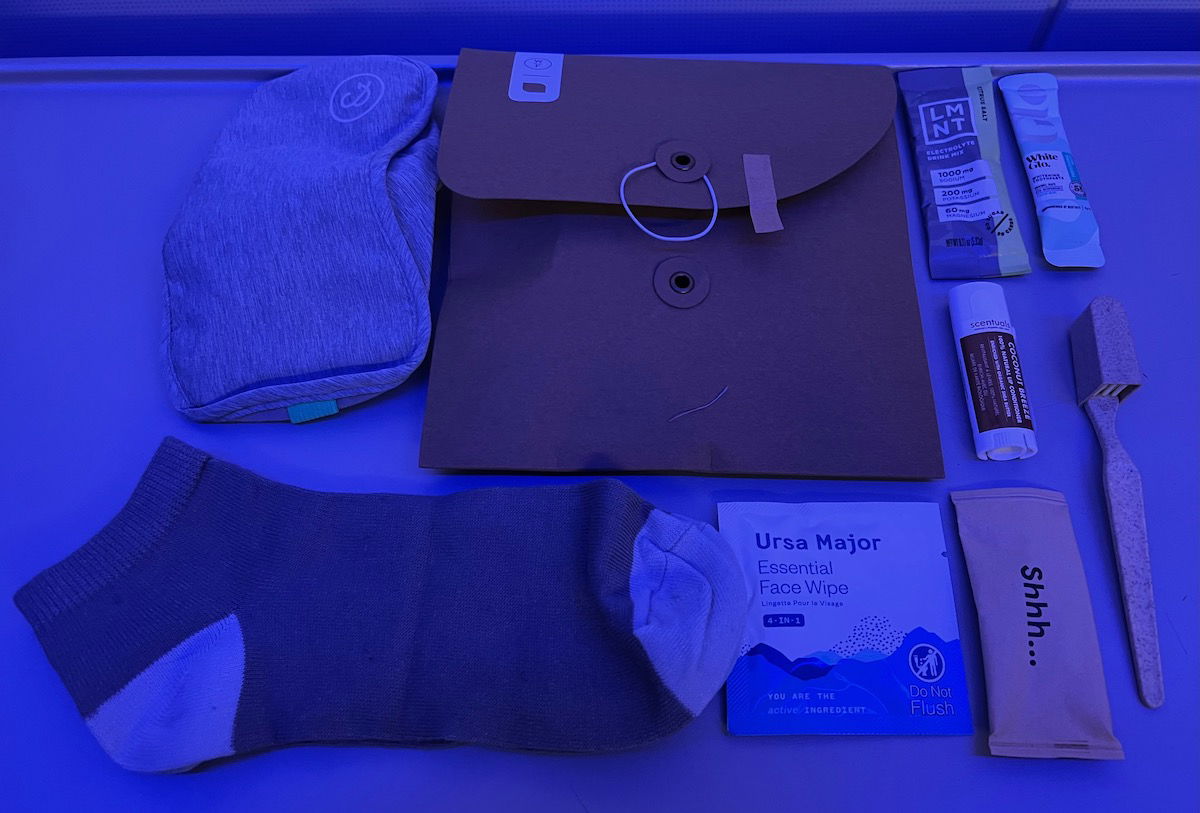 Here's something else you won't find on any other airline in the United States — only 10 of the 16 Mint seats were occupied. JetBlue doesn't offer complimentary elite upgrades (though Mosaic members can earn some Mint upgrade voucher), and also (oddly) doesn't do much to monetize paid upgrades. Does anyone know if JetBlue employees can non-rev in Mint? It's just so strange to see empty premium seats in the United States…
JetBlue Mint has tasty food & friendly service
JetBlue manages to do what seemingly no other US airline can accomplish, by serving restaurant-quality food on domestic flights. It's not necessarily that JetBlue's meal service is that elaborate or extensive, but rather it's just a simple concept and very good execution.
I was on a breakfast flight, so the service started with drinks and a croissant (which was the best airplane croissant I've had on a US airline). JetBlue ordinarily has cappuccinos and lattes (both hot and cold), but the frother was broken on this flight, so I sort of had a modified iced latte, which was tasty, and much better than your typical airplane coffee.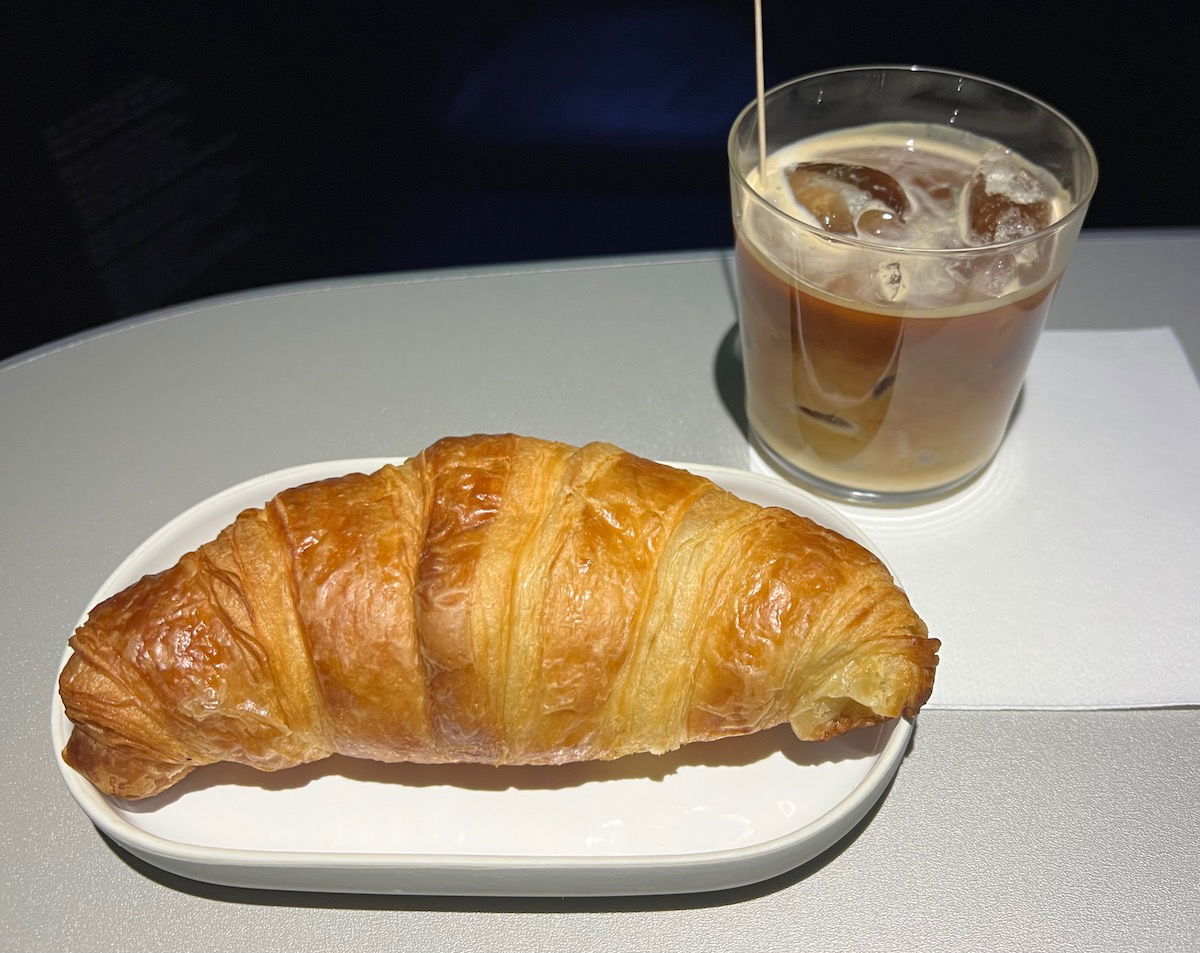 JetBlue then has five different dishes on the menu, and you can select three of them. On this flight, I selected the greek yogurt with strawberries and walnuts, the frittata with with potatoes, red peppers, and parmesan, and the "avocado toast," which was really guacamole with some crostinis, tomatoes, and feta.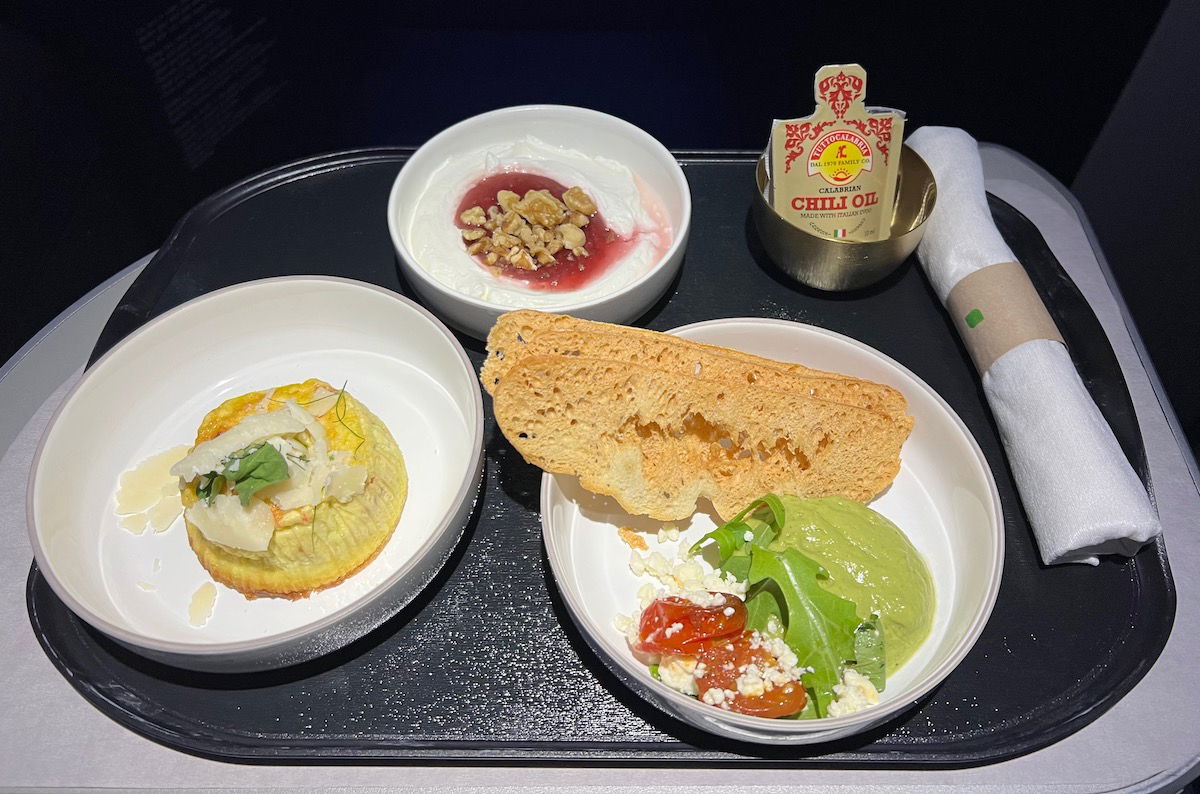 All three dishes were very good, and it was probably the best airplane breakfast I've had on a domestic US flight. I appreciate the carrier's attention to detail when it comes to service, as coffee is even served on a nice platter, and you can have milk served on the side.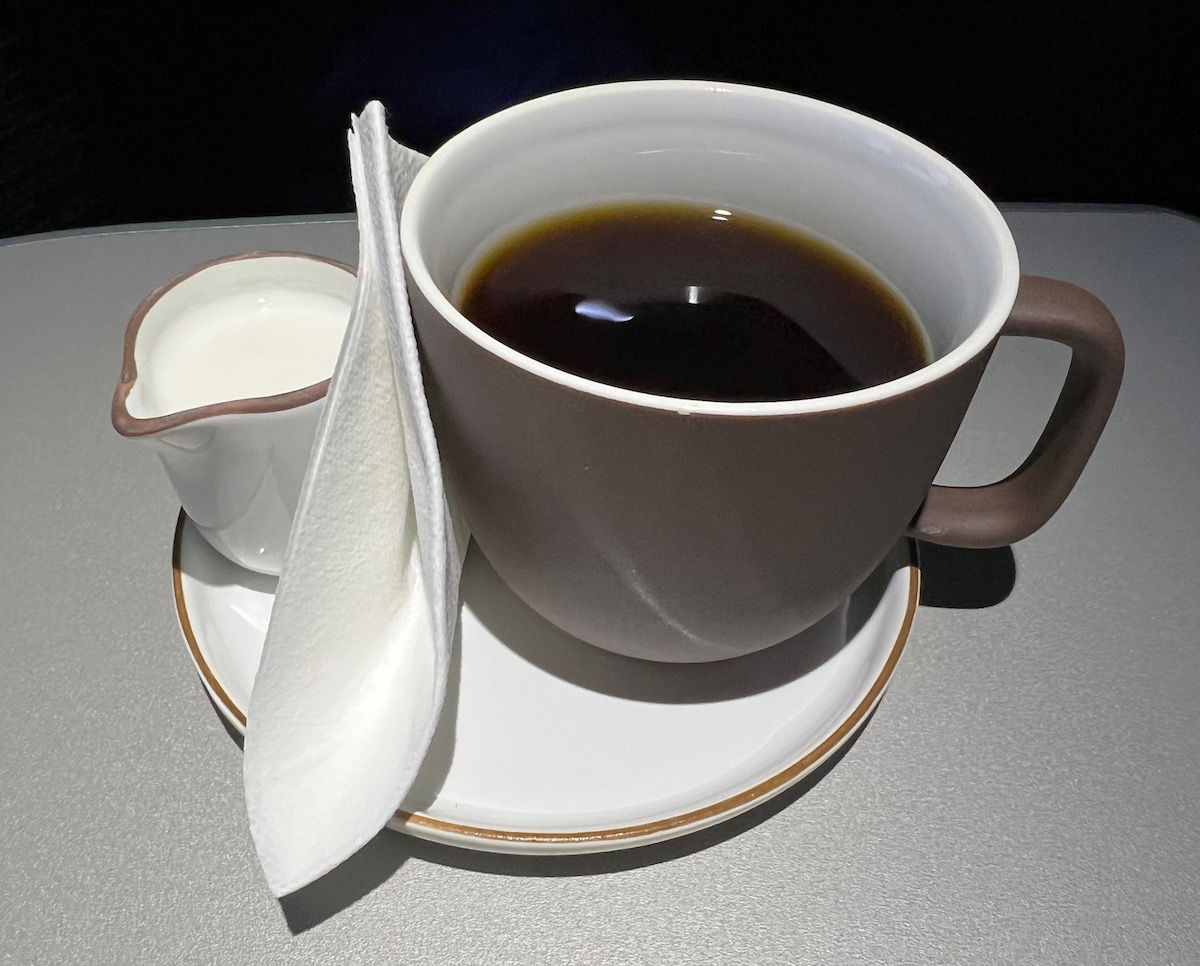 The only downgrade I noticed to the service compared to past flights is that there was no pre-landing gift. Back in the day, each Mint passenger was offered a treat from Milk Bar, featuring a signature cookie in a gift box. On this flight, the snack options were simply the standard packaged snacks from economy, or some chocolate covered cashews.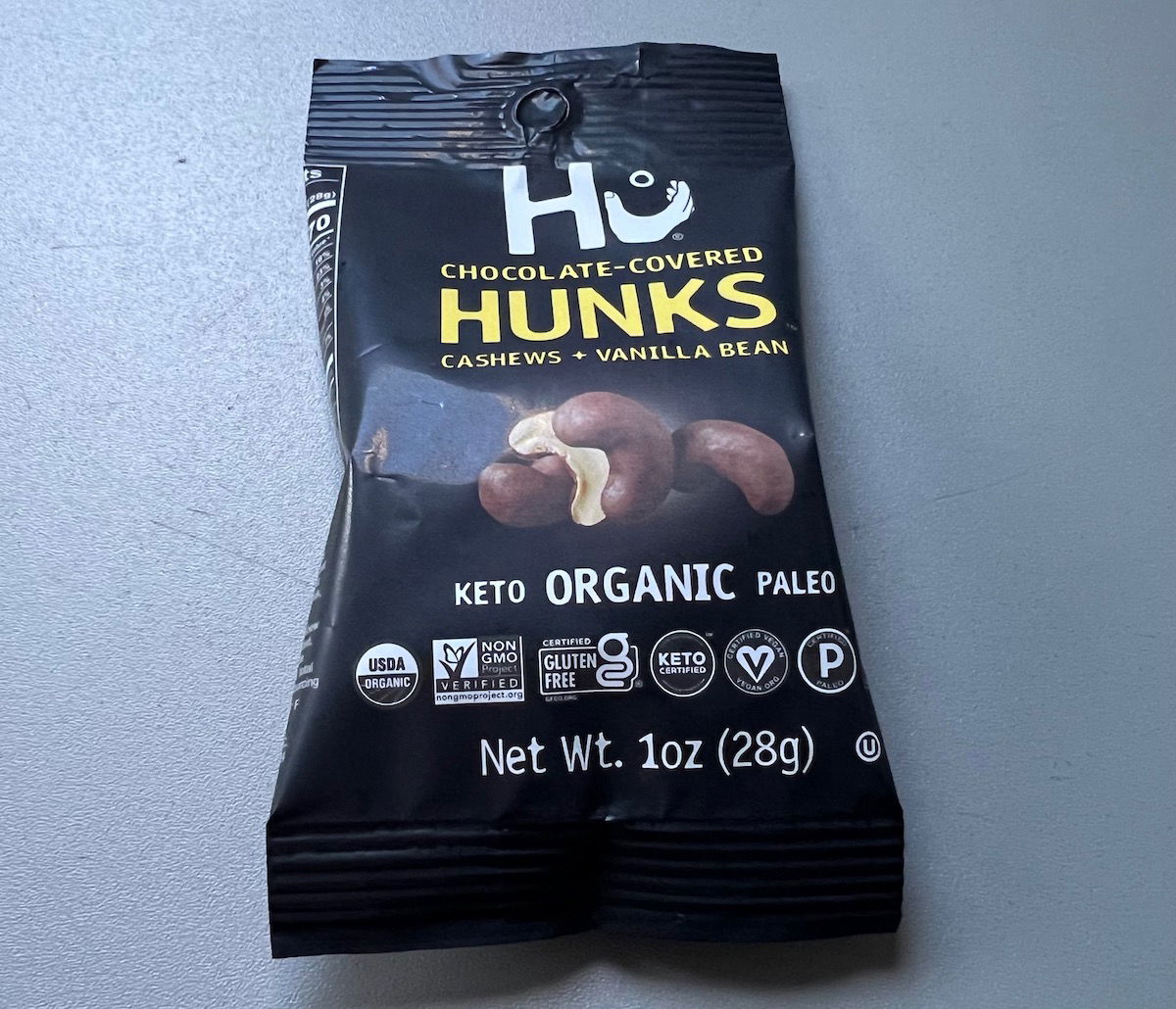 As I've always found to be the case in JetBlue Mint, service was friendly and attentive, with the two Mint flight attendants frequently passing through the cabin. It's my understanding that crew members have to specifically bid to work in Mint and undergo training, and it continues to be something that they take pride in. I don't know why other US airlines can't do the same.
JetBlue entertainment & Wi-Fi are great(ish)
While this was admittedly more cutting edge a decade ago, JetBlue Mint offers varied entertainment. The seat back selection includes DIRECTV, SiriusXM, a library of movies and TV shows, and a map feature. The screen isn't as high definition as some of the more modern premium products out there, but is still plenty good.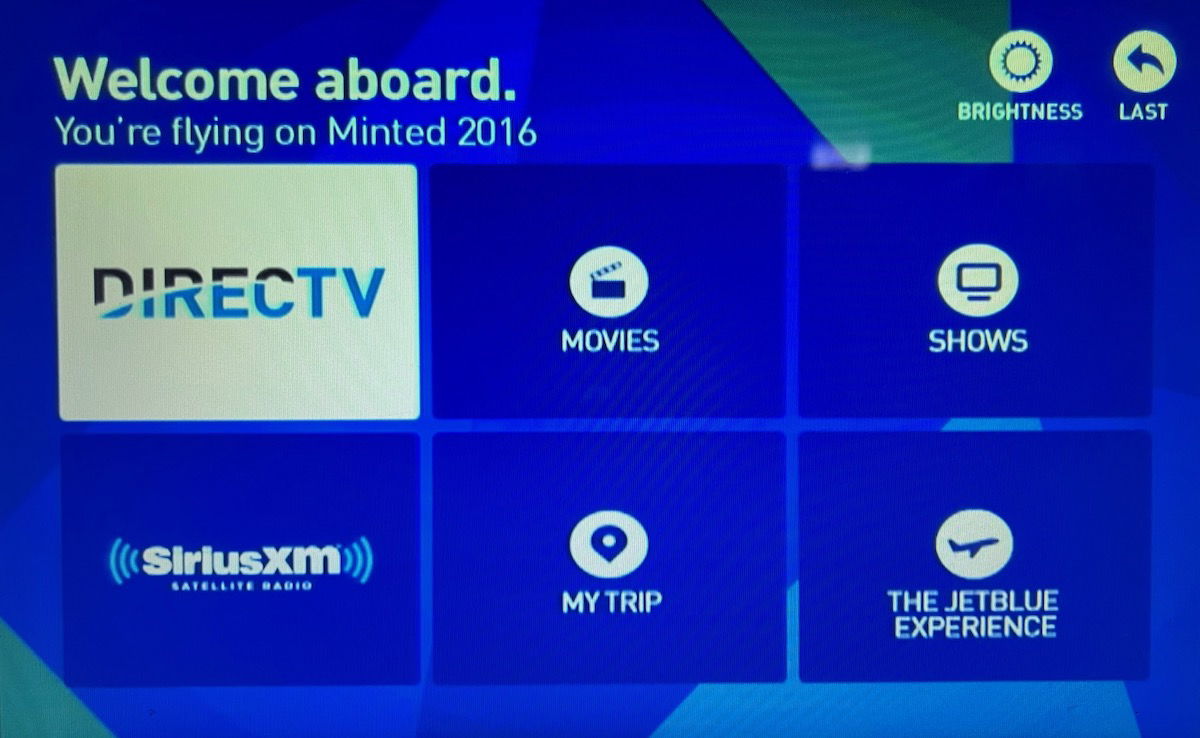 JetBlue also offers free Wi-Fi to all passengers, powered by Viasat. There's not even a need to be a loyalty program member, and you can log-in with one click on as many devices as you'd like.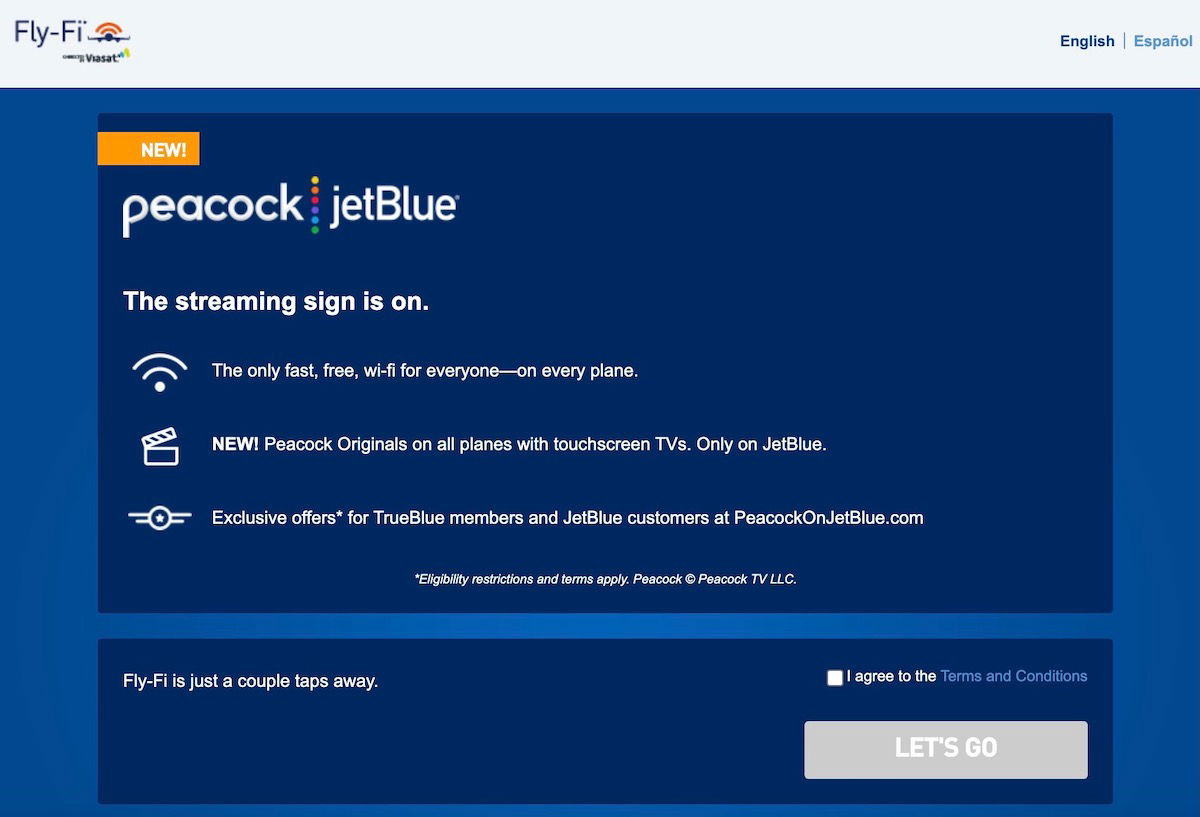 Of course JetBlue deserves a ton of credit for offering free Wi-Fi. However, as someone who values the ability to stay productive when flying, it's worth acknowledging that this definitely impacts speeds. There's only so much bandwidth shared between all passengers, so your user experience is going to be different depending on whether 10 people are using the system or 100 people are using the system.
On balance, though, you can't beat the variety of entertainment options you have on JetBlue.
Bottom line
I hadn't flown the "classic" JetBlue Mint in many years, and found it to be basically as good as the first time that I flew it. Admittedly a breakfast flight never really gives you the most exciting food & beverage experience, but this was still great.
JetBlue Mint seats are very comfortable, the entertainment is extensive, Wi-Fi is free, there are good amenities, and the food, drinks, and service, are the best you'll find in the United States. When you consider what I paid for my ticket (which is less than American was charging for its standard domestic first class in the same market), I'd say this is an awesome way to cross the country.
I just wish JetBlue Mint were available on more routes. Living in Miami, it's only available on flights to Los Angeles.
What's your take on the classic JetBlue Mint business class product?