In the past couple of weeks, we've seen most major US airlines report their second quarter earnings. Despite high oil prices, most US airlines reported impressive profits, given the huge leisure demand for air travel, plus high airfare.
Well, JetBlue has just reported its financial results, and they're pretty bleak. It's especially bad when you consider that JetBlue is in the process of buying Spirit.
JetBlue reports big loss despite high revenue
JetBlue has reported a GAAP pre-tax loss of $151 million in the second quarter of 2022, compared to pre-tax income of $236 million in the second quarter of 2019. Excluding one-time items, the loss was "only" $102 million, compared to a profit of $238 million during that same period in 2019.
In other words, the airline's results were $350-387 million worse than the last "normal" second quarter before the pandemic, depending on which metric you want to look at.
Here's what makes this so bad — JetBlue's revenue increased by 16.1% compared to the same period in 2019. That makes this one of the highest revenue quarters ever, and the revenue was even better than JetBlue's initial outlook.
So, what went wrong? JetBlue's operating expenses per available seat mile increased by 34.7% over the past three years. Excluding high fuel prices, operating expenses increased by 14.5%. Things could still get worse — the airline acknowledges "rising cost headwinds," related to operating new terminals, planes getting older, and inflight employees getting pay raises.
JetBlue is now making an effort to decrease costs. This will include retiring Embraer 190 aircraft earlier than planned, and replacing them with Airbus A220s, which have lower operating costs. JetBlue is also "investing in automation across the business," and is creating "a new Enterprise Planning team to help unlock structural efficiencies across the airline longer-term." JetBlue claims that these initiatives alone will drive down costs by approximately $250 million through 2024.
JetBlue is also emphasizing how a merger with Spirit will create $600-700 million in net annual synergies once integration is complete.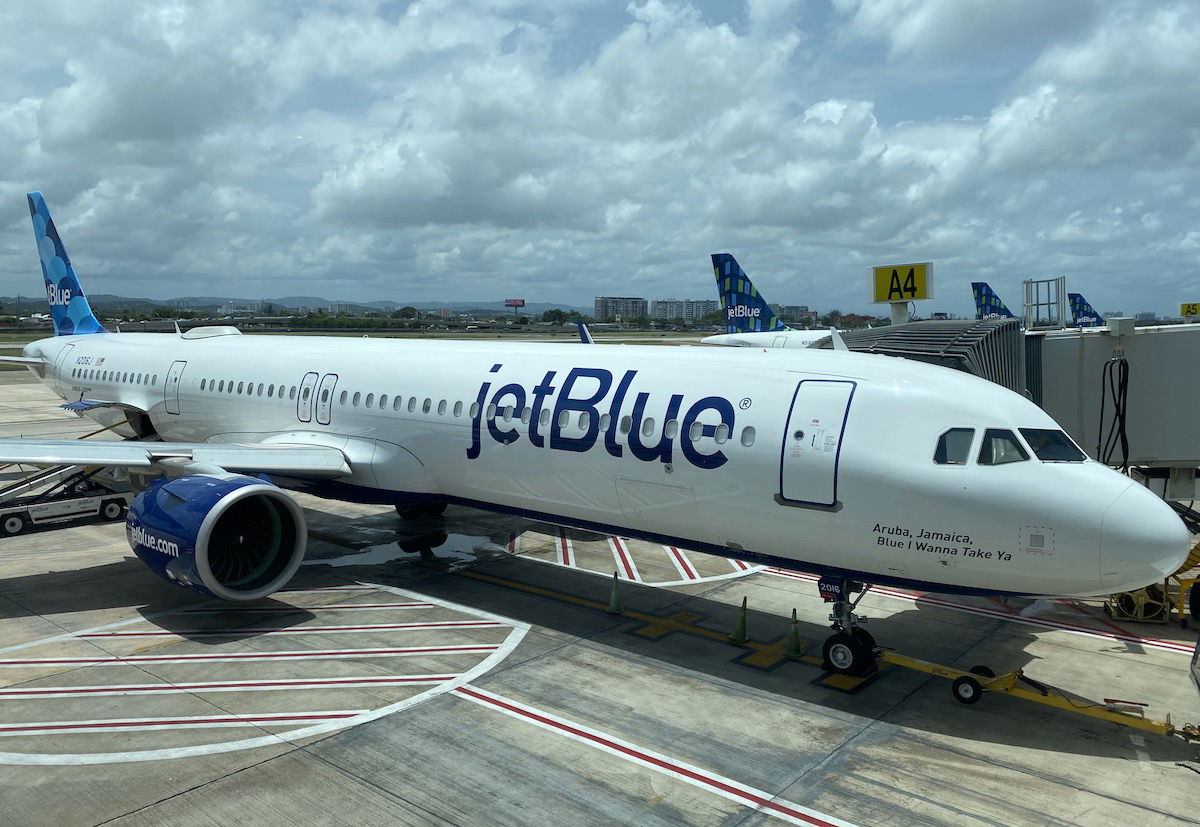 Is JetBlue a viable airline in the long run?
Let me say that I greatly appreciate JetBlue, and that the airline takes a different approach than competitors:
Flying JetBlue is an absolute pleasure, with two major caveats:
JetBlue can't seem to run its operation on-time anymore, and reliability is more important than free Wi-Fi and TVs
While this is minor in comparison, I think JetBlue has lost its spark when it comes to having great customer service; Mint crews continue to be great, but other than that, JetBlue staff are a mixed bag (and I don't blame them, to be honest, because I'd be frustrated working at JetBlue as well)
Now, here's the thing — the airline you want to invest in and the airline you actually want to fly are often not the same. JetBlue is in a rut, and I'm not sure how the airline can get out of it. JetBlue has higher costs than ultra low cost carriers, though historically the airline had some other advantages, purely by being pretty new.
That meant most employees were toward the bottom end of the payscale, planes were new, etc. As JetBlue is now 20+ years old, the airline doesn't have those cost advantages anymore.
So how is JetBlue supposed to compete with others, whether it be American or Spirit?
JetBlue doesn't have nearly as much premium business traffic as the legacy carriers, purely due to the kind of airline it is and the routes it flies
JetBlue doesn't have nearly as many revenue opportunities as ultra low cost carriers; these airlines often make a majority of their revenue through ancillaries
Never mind that JetBlue seems to increasingly be competing head-to-head on routes with ultra low cost carriers, which isn't exactly going to work in the long run with price sensitive consumers and high costs
Now you have JetBlue trying to take over Spirit:
The integration of these two airlines is going to be really costly, and this is a behemoth acquisition, and Spirit has a bigger market cap than JetBlue
If you ask me, Spirit has a much better business model than JetBlue, yet JetBlue is planning on bringing its business model to Spirit with this merger
JetBlue's management essentially seems to argue that if it didn't acquire Spirit, the airline would be in big trouble. But I'm not sure the argument of "well if only we had more planes our business model would work better" is sound logic either. That's especially true when you consider just how much JetBlue is paying to acquire Spirit.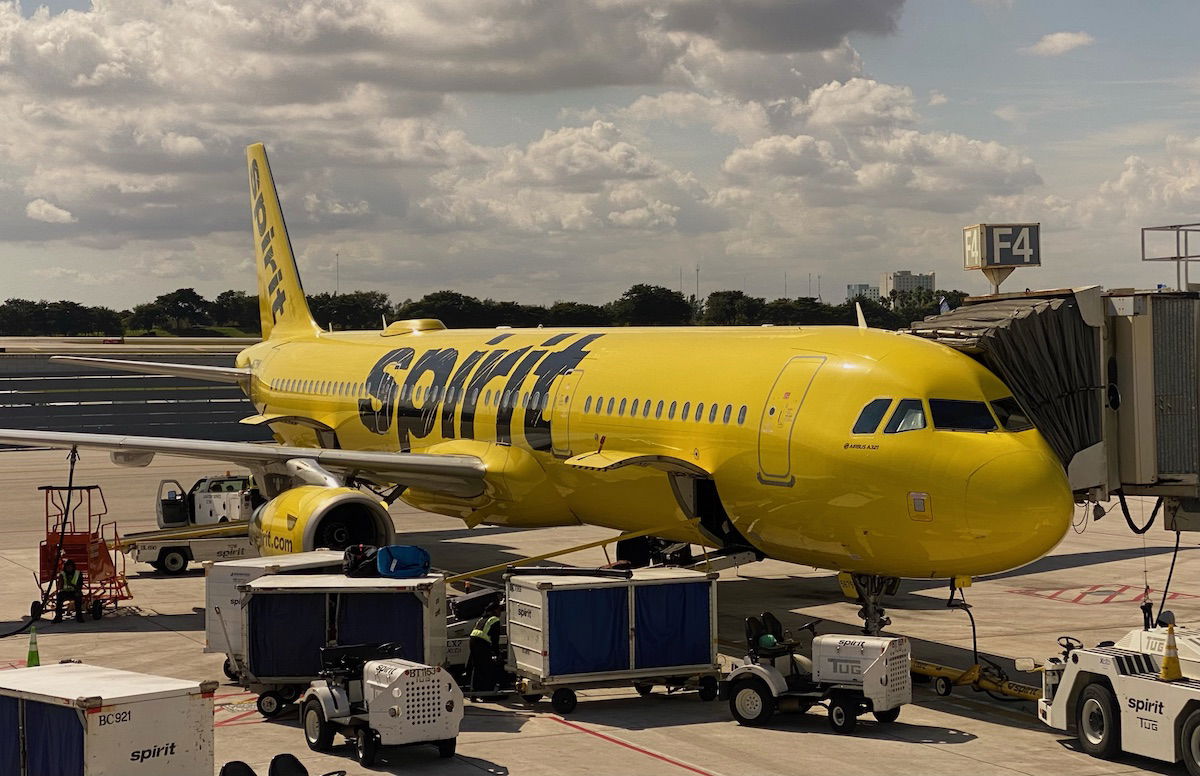 Bottom line
While most major US airlines reported second quarter profits, JetBlue reported a significant loss. While revenue exceeded 2019 numbers by a significant margin, costs went up even more. As much as it's a pleasure to fly JetBlue (when the airline can operate on-time), I think this fundamentally gets at issues with the carrier's business model.
Now JetBlue wants to acquire Spirit, which is going to be a massive, costly undertaking. Never mind that I'd argue that Spirit has a better business model than JetBlue (as much as I'd rather fly JetBlue). Maybe JetBlue should be looking at acquiring Spirit and adopting its business model? That's also less likely to face regulatory scrutiny.
What do you make of JetBlue's financial results?