I'd like to think I'm pretty good at finding airline award availability. Well, at the moment I'm finding myself totally stumped, for the first time ever (I think?).
I enjoy searching & booking award travel
There aren't many things in life I claim to be really good at, but finding airline award seats is one of them. I'm incredibly persistent, I love getting a deal, and I enjoy following availability trends. Searching for award availability is kind of what I do in my free time, even if I don't actually have plans to go anywhere. So while others enjoy watching those organized sports things on TV, my hobby is airline award availability.
Along those lines, I manage booking award flights for my entire family and also for some friends. I set reasonable expectations for them, and all I ask is that they trust me. Give me a range of a couple of days where you need to be somewhere in first & business class with a reasonable routing, and I'll get you there.
Now, it's important to emphasize that I set reasonable expectations. I'll never promise someone I can find availability on a specific flight, and I can't promise someone a first class award seat to Australia or Tahiti the day before Christmas. However, finding some reasonable premium cabin award seat across the Atlantic (as an example) is just about always possible.
The other important part of this is trust. Airlines open up most of their award seats as the departure date approaches, so I might only get them a ticket within a few days of departure, but I will get it. They have to trust me, even though I recognize that to many, the concept of having concrete plans in Europe without a flight a few days before can be daunting.
As I always remind family members, I've never ever let them down with this stuff. So they have to trust me, as unconventional as my approach to booking flights is.
Well, for the first time (literally ever), I'm finding myself in a position where I don't think I can follow through on my promise of saver level award availability. And ultimately that's my problem, and it'll be my job to make things right… but wow.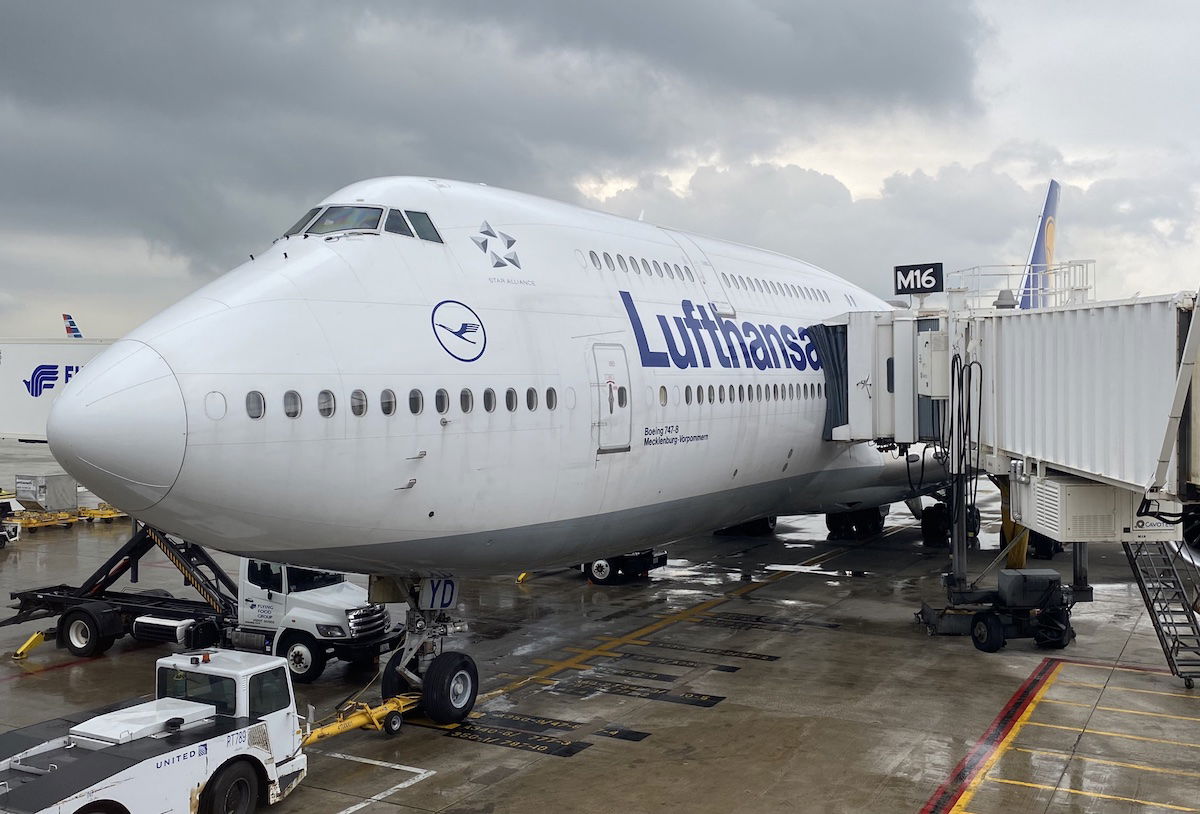 I've never seen anything like this summer before
Of course I knew this would be a busy summer for transatlantic travel demand, but even so, I wasn't predicting quite the extent to which flights would be full. For example, seeing Lufthansa Boeing 747-8s a couple of weeks in advance be "F0J0" (meaning not a single one of the 88 first & business class seats is for sale) is something I don't think I've ever seen as consistently before.
Like, two weeks out I'm seeing five day periods where every single first & business class seat on Lufthansa is sold out from New York and Newark to Frankfurt. This is the story of most transatlantic flights, it seems..
Usually with a bit of creativity there are some backup options that are pretty regularly available, but even those aren't available at the moment. I mean, even Air Serbia's New York to Belgrade flight is sold out in business class some days, which I don't think I've ever seen before.
The level of availability I'm seeing right now across the Atlantic over the next several months is lower than the availability I've seen to major events ranging from the World Cup to the Super Bowl.
So if you're hoping for some last minute transatlantic award space this summer, be warned of this, because the typical old tricks don't work. Good for airlines, I suppose, because long haul flying hasn't otherwise exactly been profitable for the past couple of years.
I'm a person of my word, so of course when I ask people to trust me with booking award travel, it also means I need to follow through on that promise. Suffice it to say I'm refreshing award availability constantly, though it remains to seen if I find something, or if I'm on the hook for some very expensive award tickets. That's why I'm throwing out this warning to others who take a similar approach to planning last minute travel.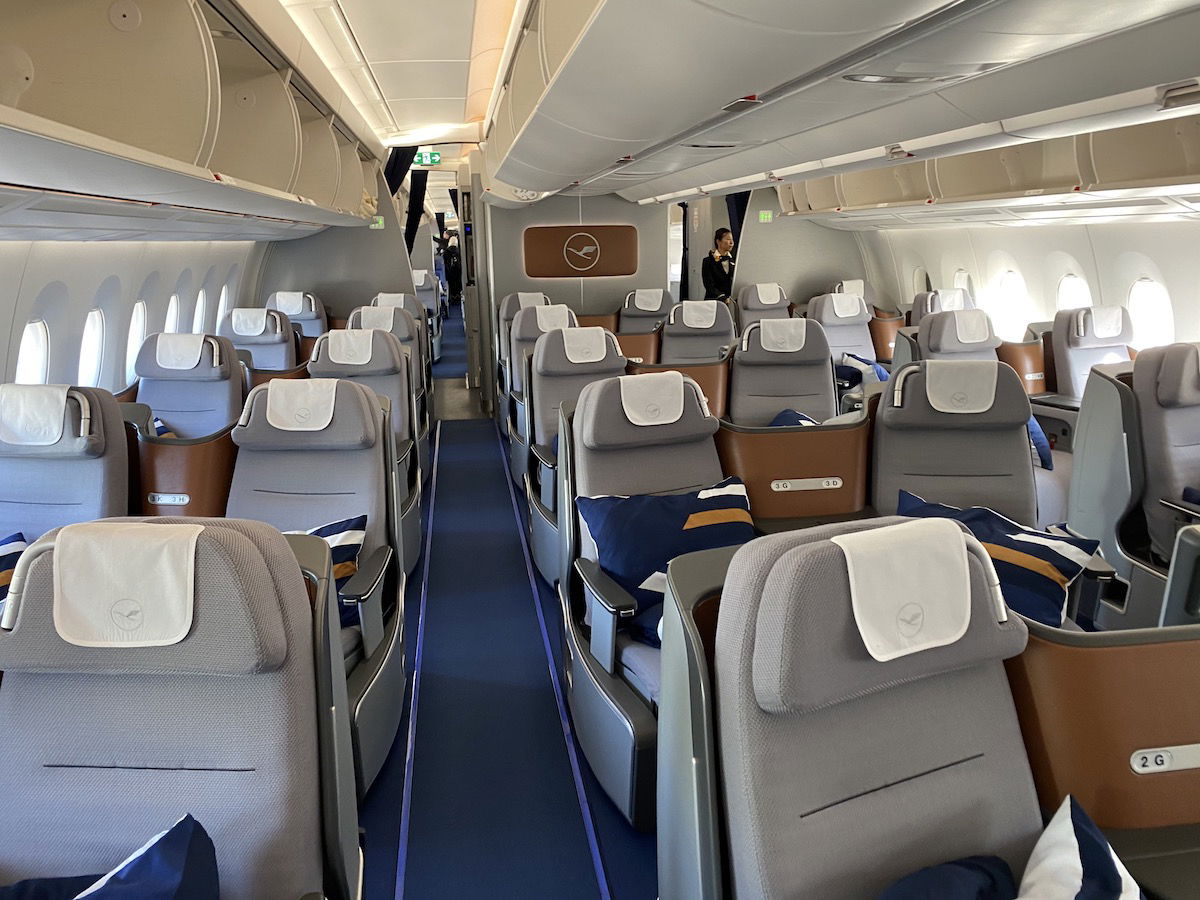 Bottom line
It shouldn't come as a surprise that transatlantic travel demand is through the roof this summer. As someone who closely studies airline availability trends last minute (for the purposes of finding award seats), I can say that I've never seen premium cabin seats on transatlantic flights as full as right now. Ever.
When every single Lufthansa first & business class seat on a 747-8 is (pretty consistently) sold out one or two weeks in advance, you know we're living in strange times.
Anyone else noticing the extent to which award seats simply aren't available right now? Is this impacting your travel planning strategy?