As part of my review trip, I just had the chance to fly Fiji Airways' Airbus A350 business class, and what a treat it was. While I'll have a full review soon, I wanted to share my initial impressions, since I know many are booked on the Los Angeles to Nadi route due to the amount of award availability we've seen (I booked my ticket with 55,000 Alaska Mileage Plan miles — what a deal!).
Fiji Airways' impressive A350 business class
Fiji Airways now has two Airbus A350-900s, which the airline primarily uses for the flagship Los Angeles (LAX) to Nadi (NAN) route. Am I the only who likes Fiji Airways' livery? It's simple but fun.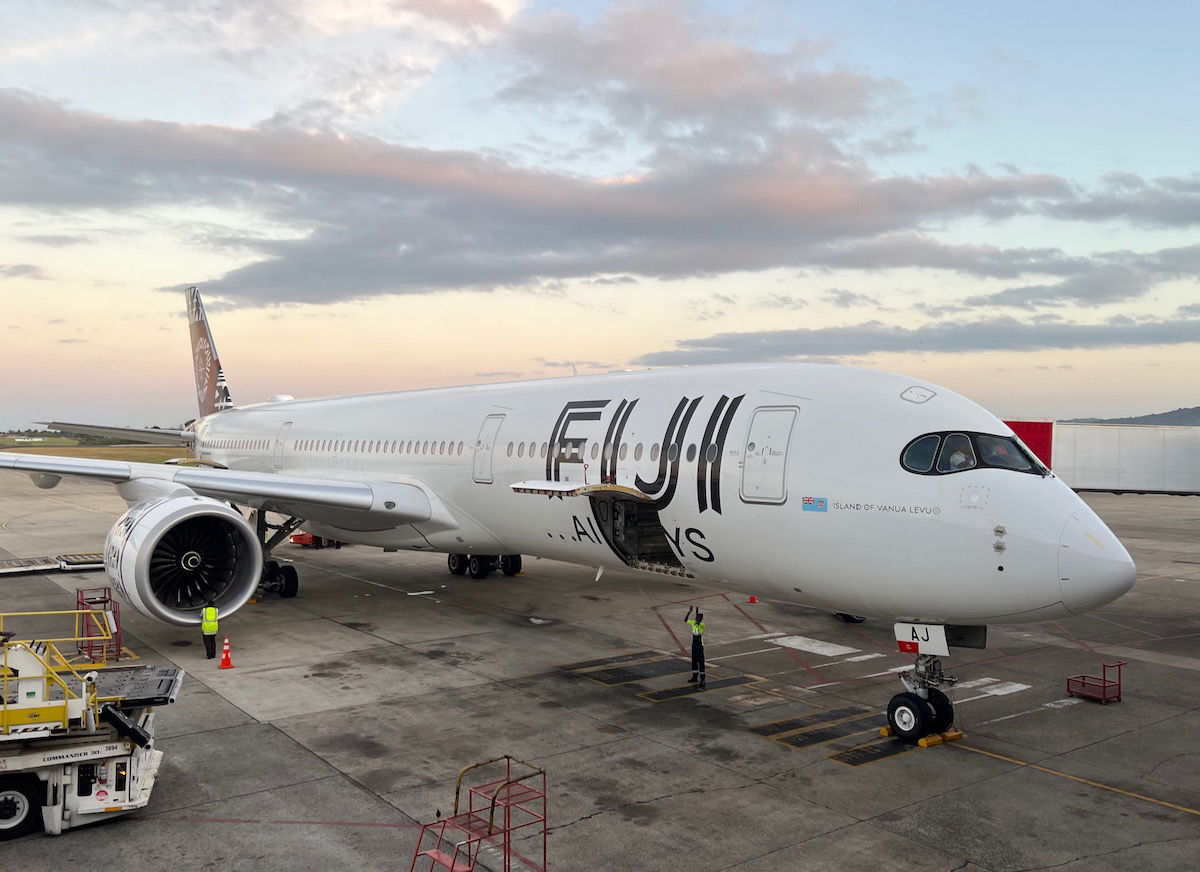 Fiji Airways' Airbus A350s were initially intended for Hong Kong Airlines, so the airline inherited most of those interiors. Fiji Airways has 33 reverse herringbone seats in business class on the A350, which are excellent. While the cabin as such feels generic, with white and cream color finishes, the headrests, pillows, and blankets, give the cabin a bit of personality.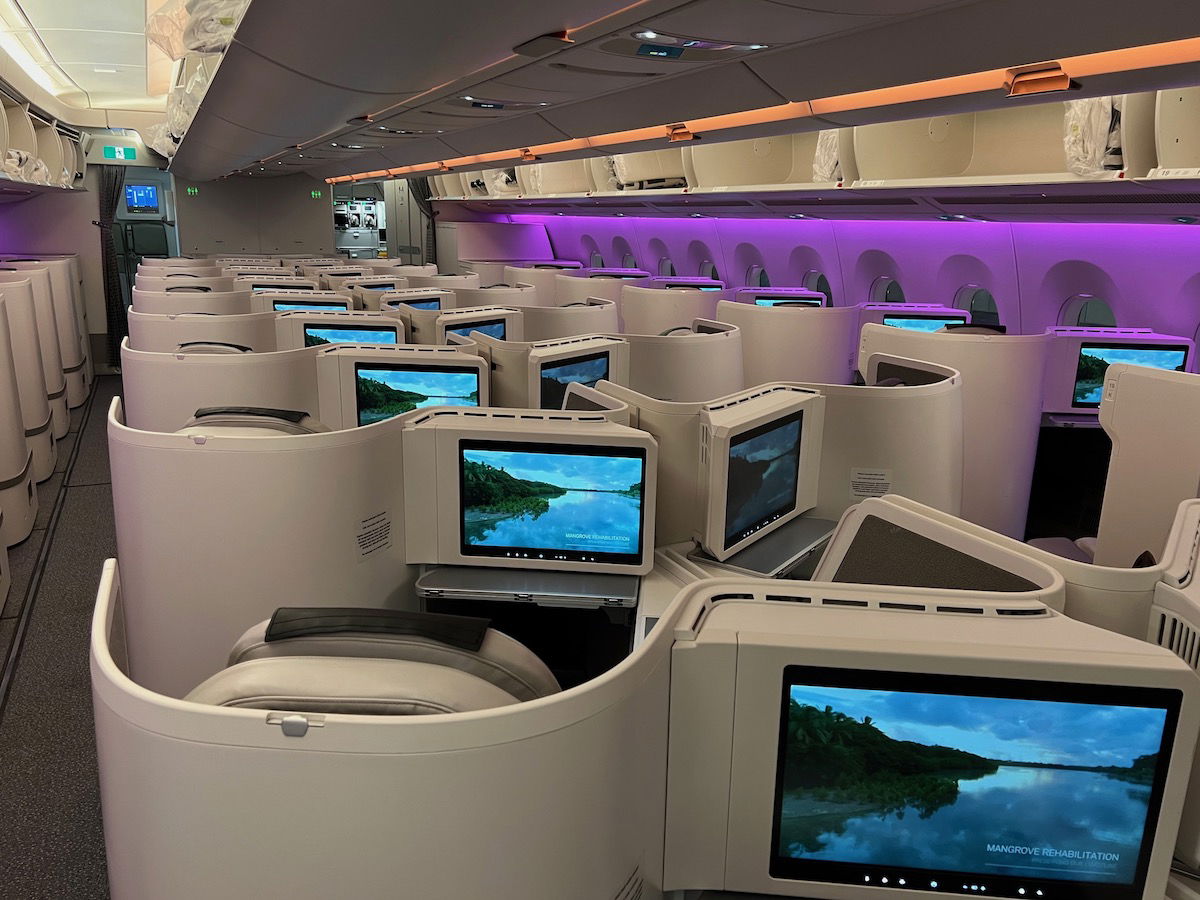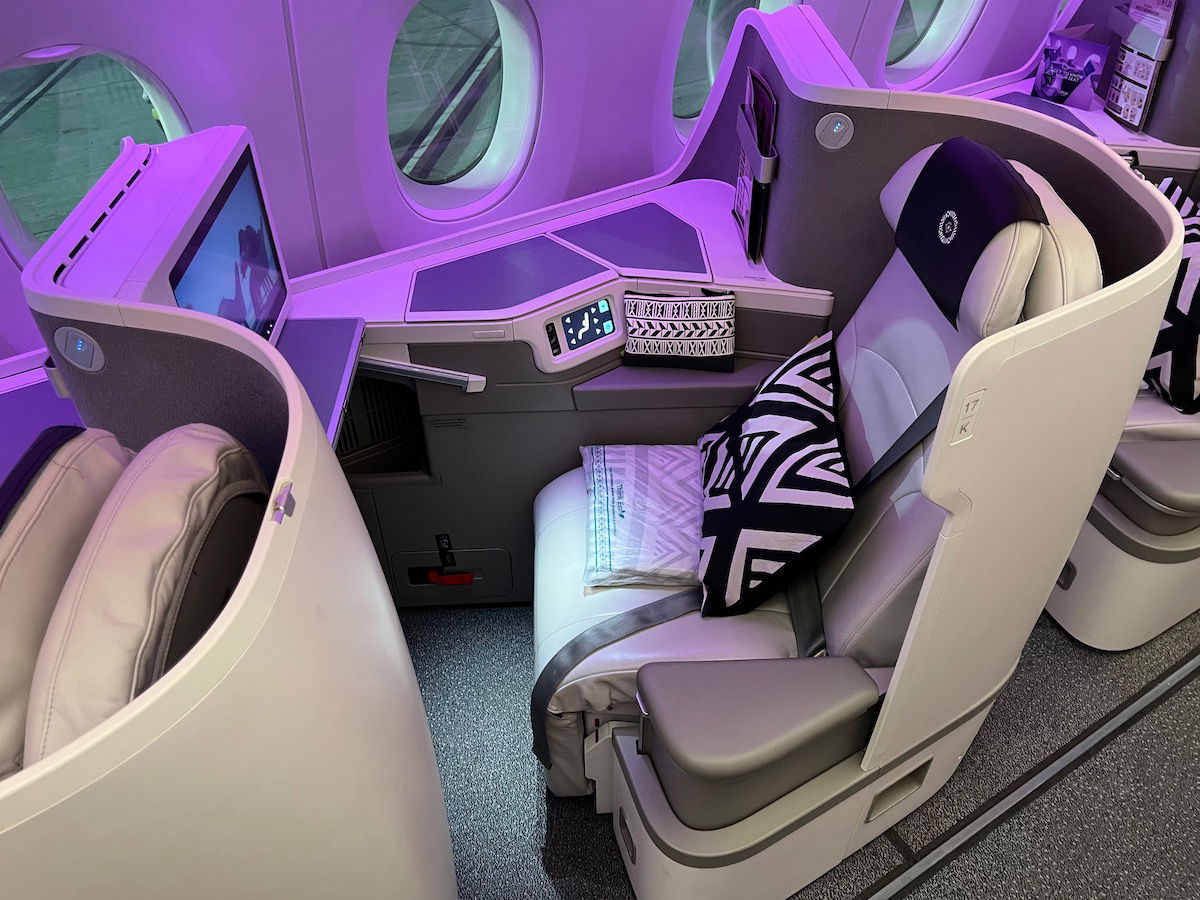 I had flown Fiji Airways' A330 business class before, which feature angled seats and don't have direct aisle access. Suffice it to say that this is a massive improvement.
Beyond the seat, what stood out to me was just how well-rounded the experience was, all while offering some lovely local Fijian flair, that constantly reminds you that you're headed to paradise.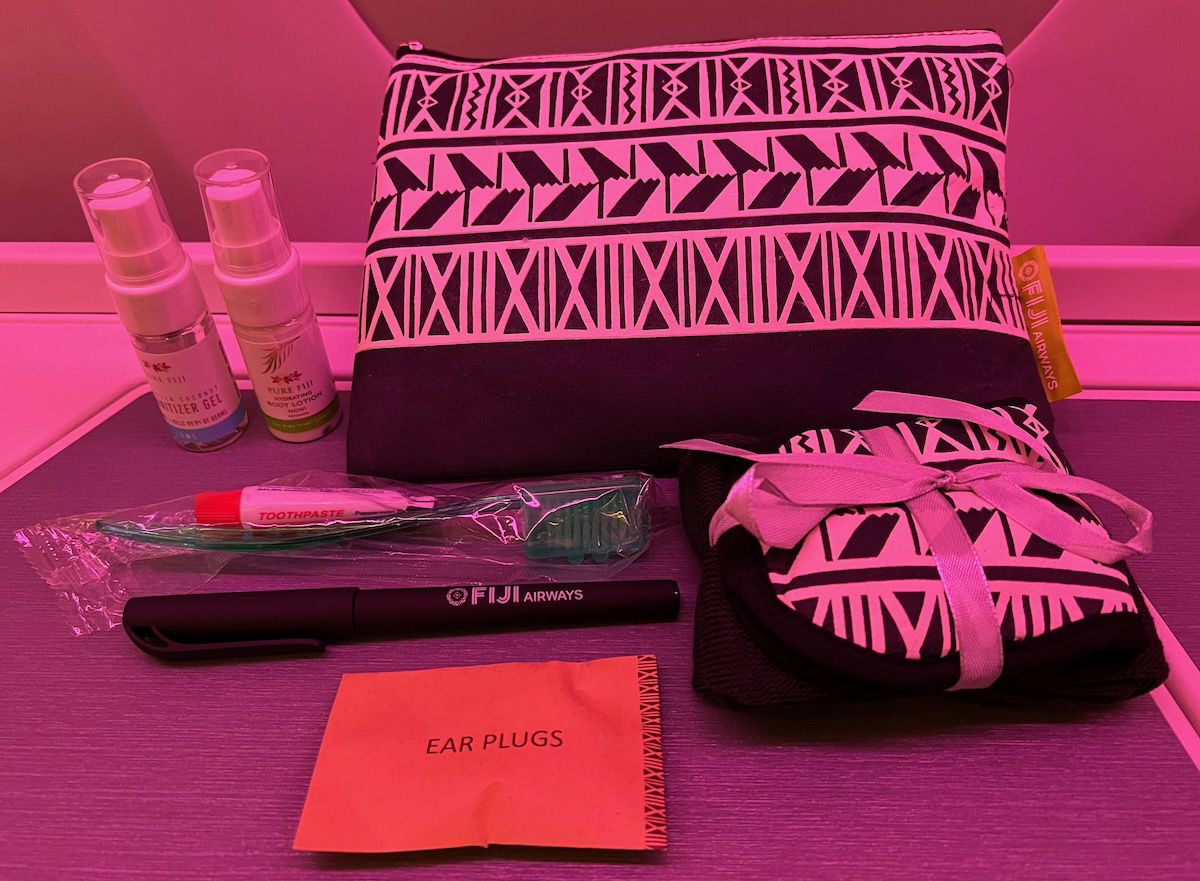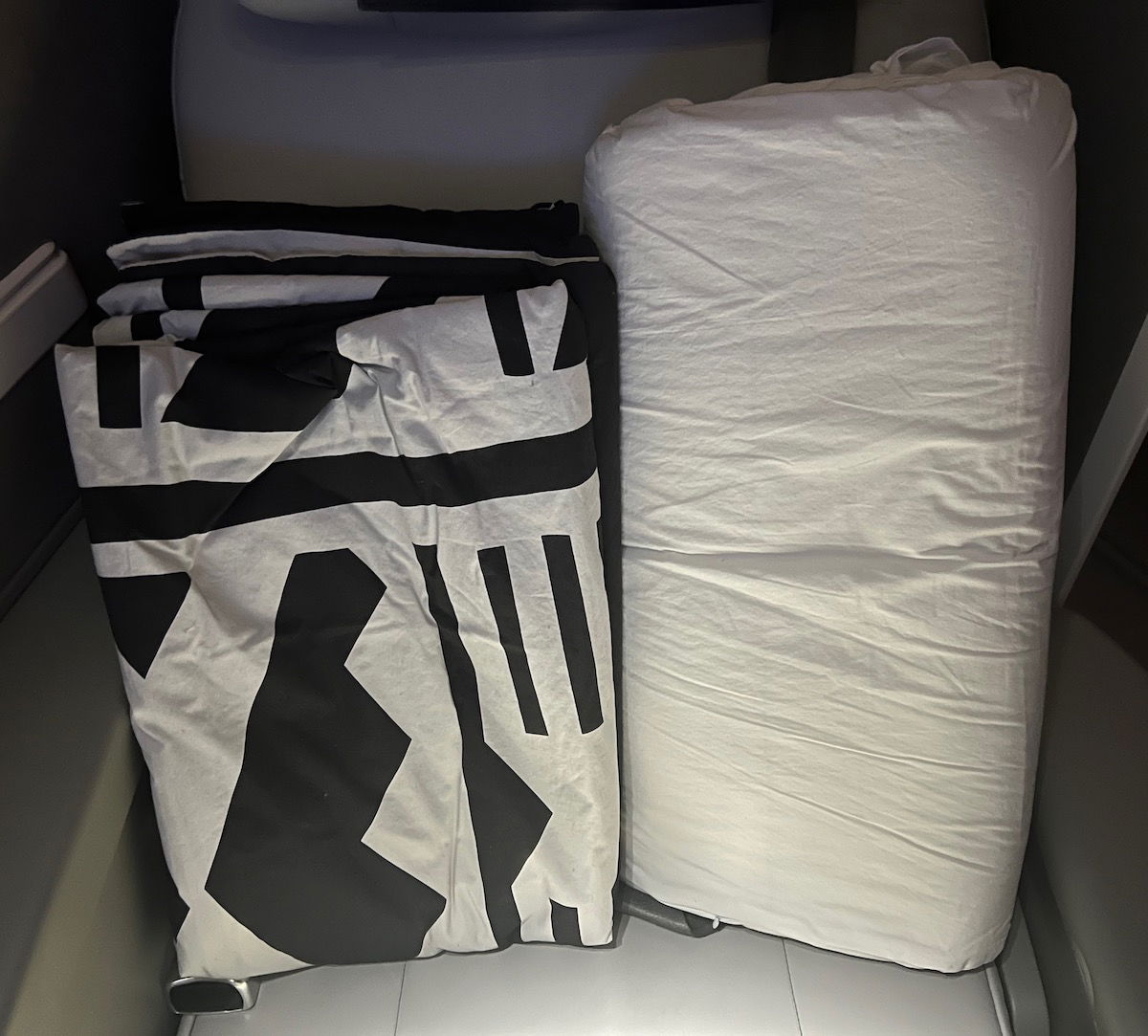 What was service like on the 10hr30min flight? After takeoff there were drinks and some snack mix.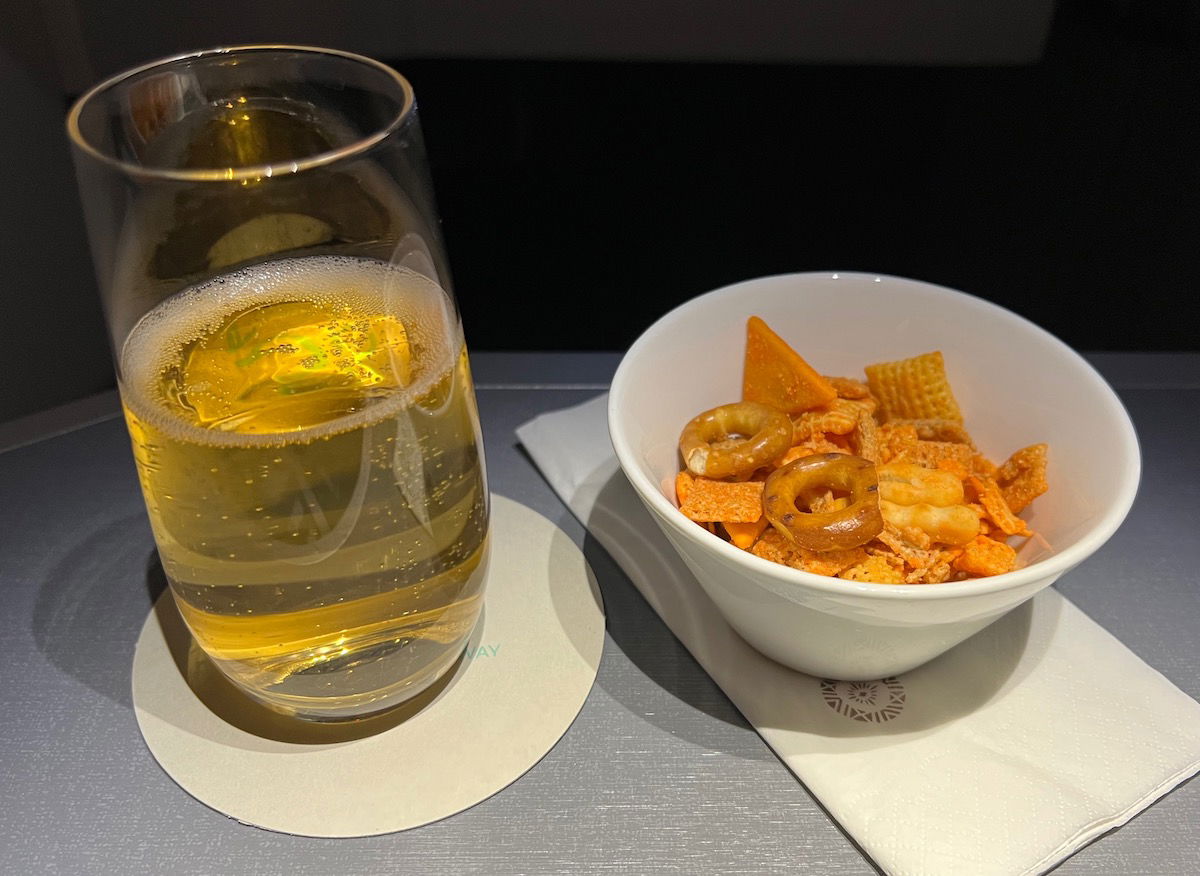 For dinner there were a few options. I started with a sweet potato and coconut soup, served with a side salad that had cherry tomatoes and avocado.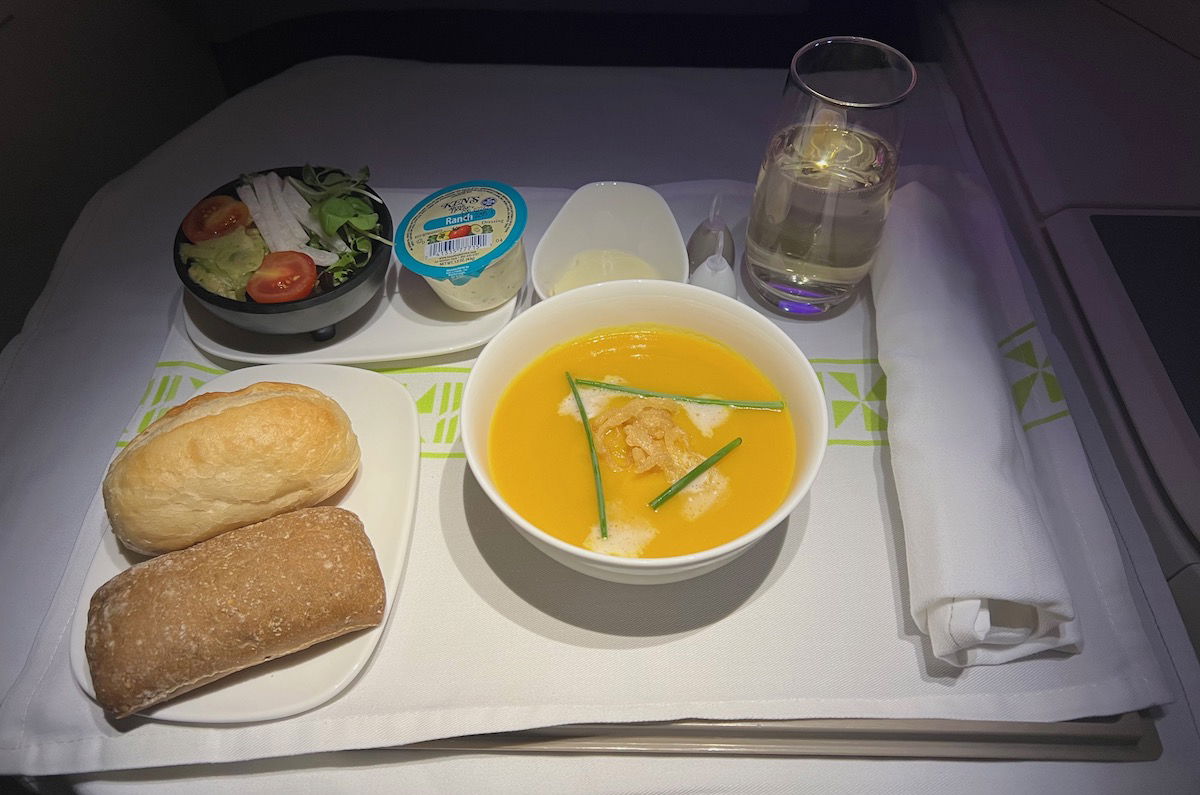 Then for the main course I had a delicious spicy vegetable curry with black rice.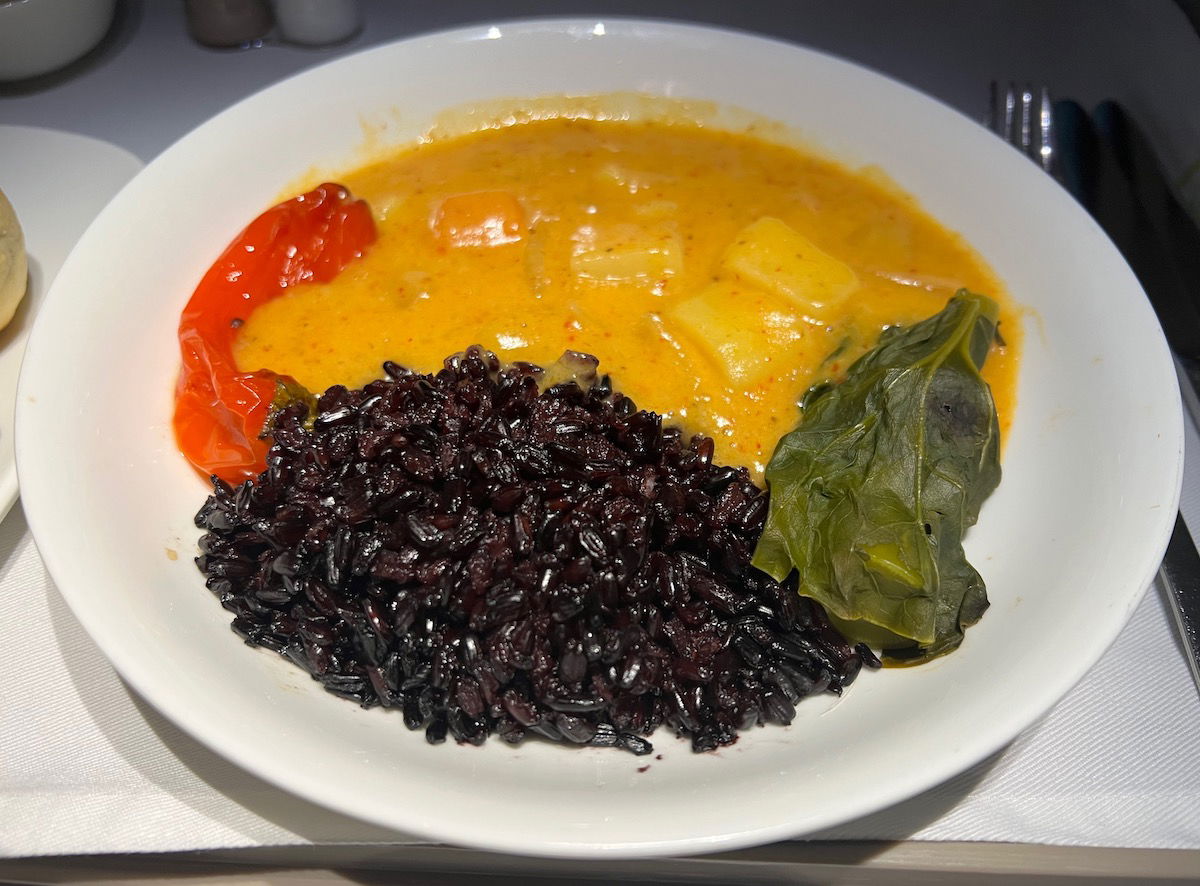 Then for dessert there was a tasty coconut pudding.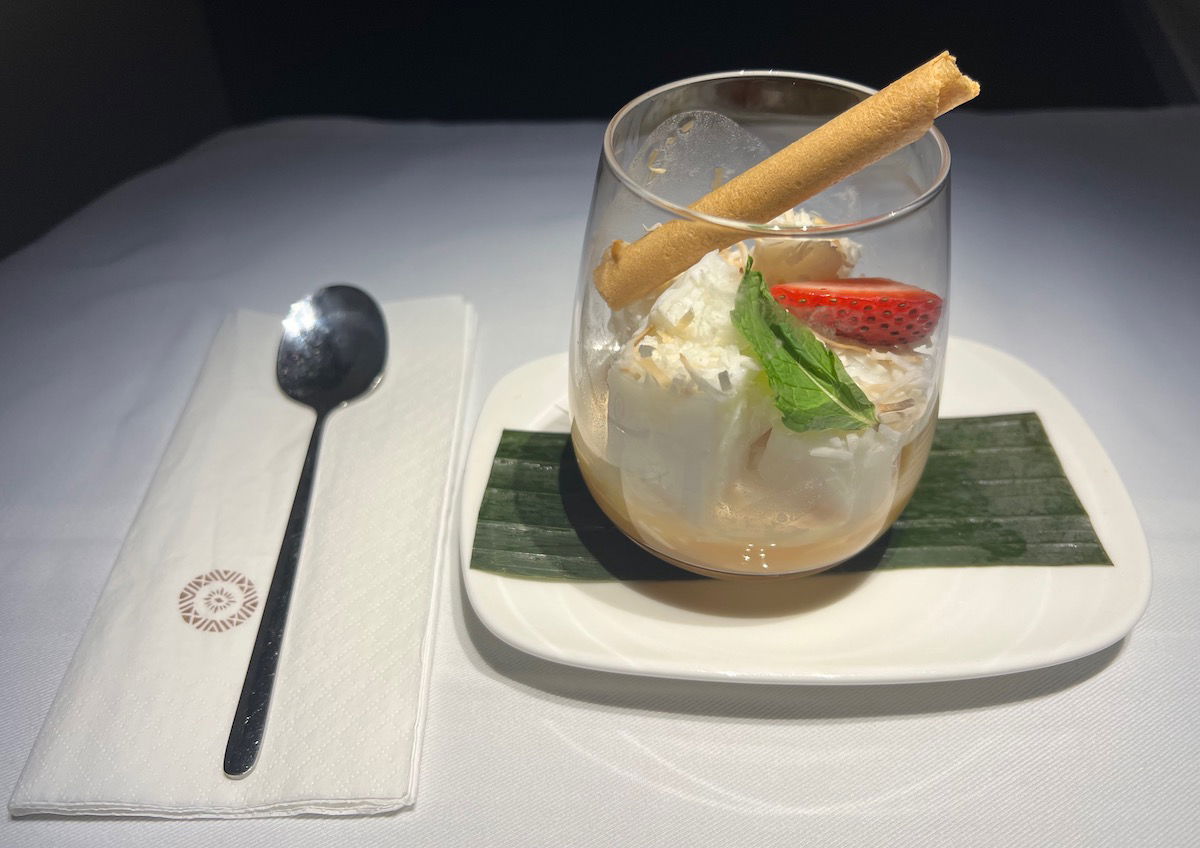 Breakfast was served before landing.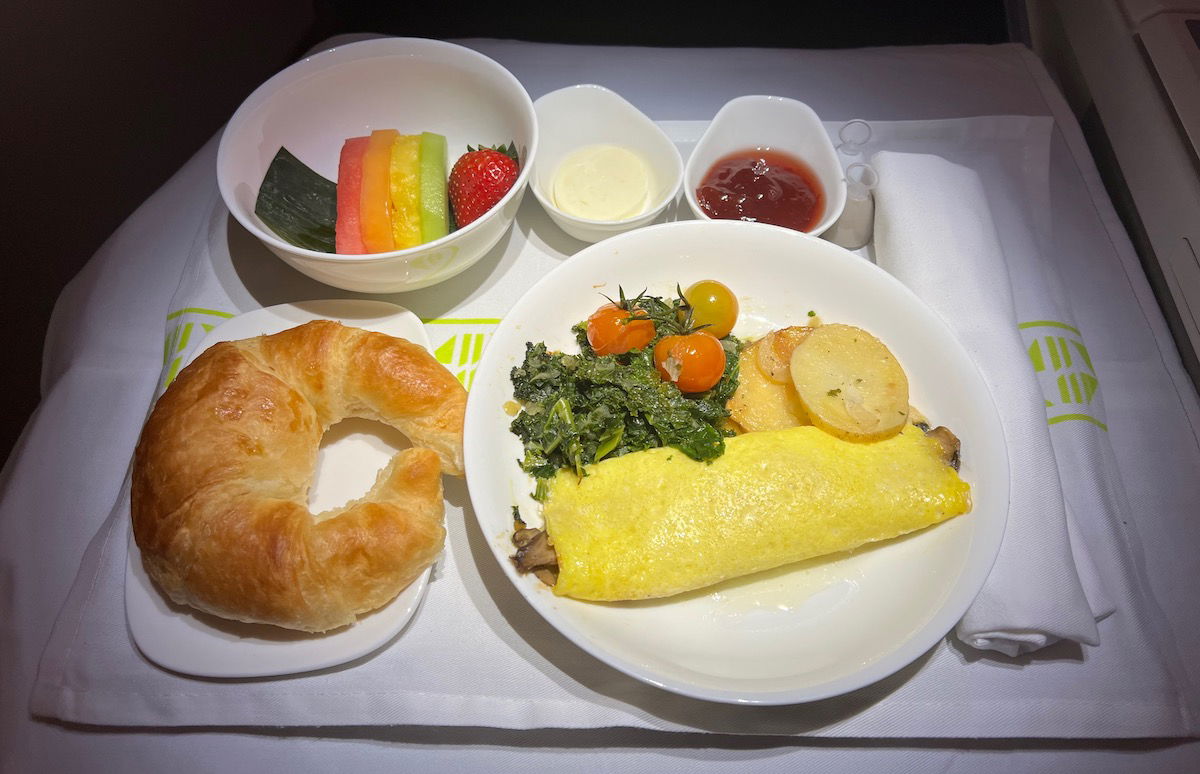 The Fiji Airways A350 has a solid entertainment selection, including a tail camera, which I always love watching (though it was dark for all but 15 minutes of the flight). On top of that, Fiji Airways offers Wi-Fi on the A350.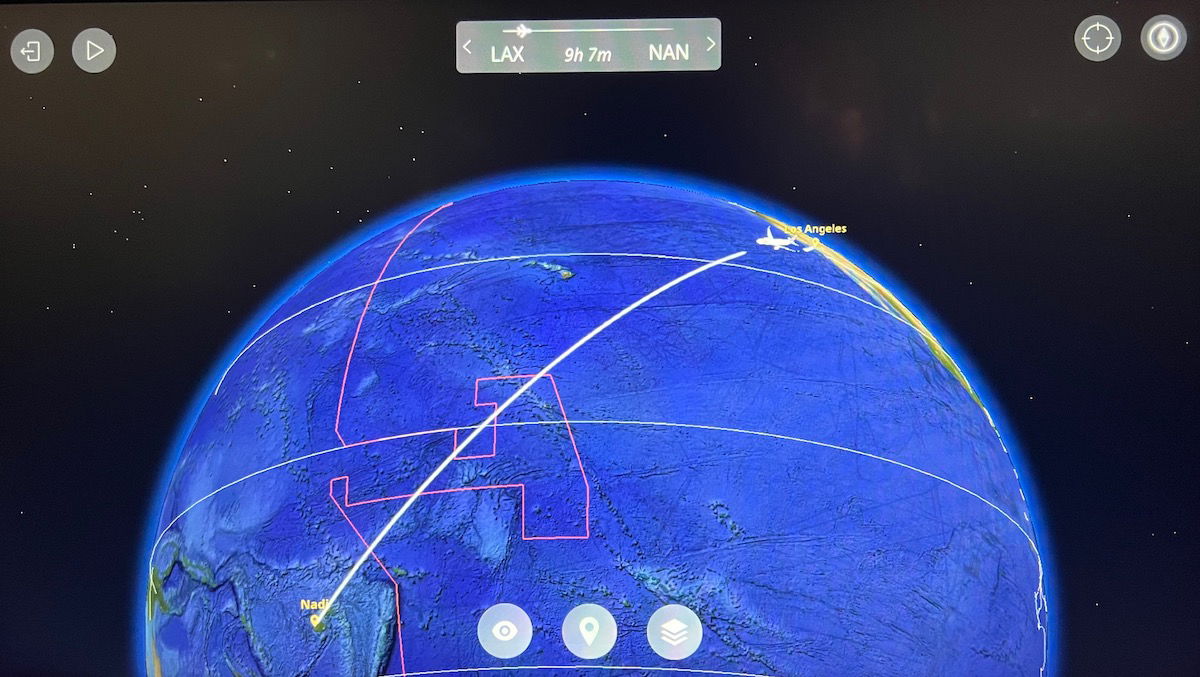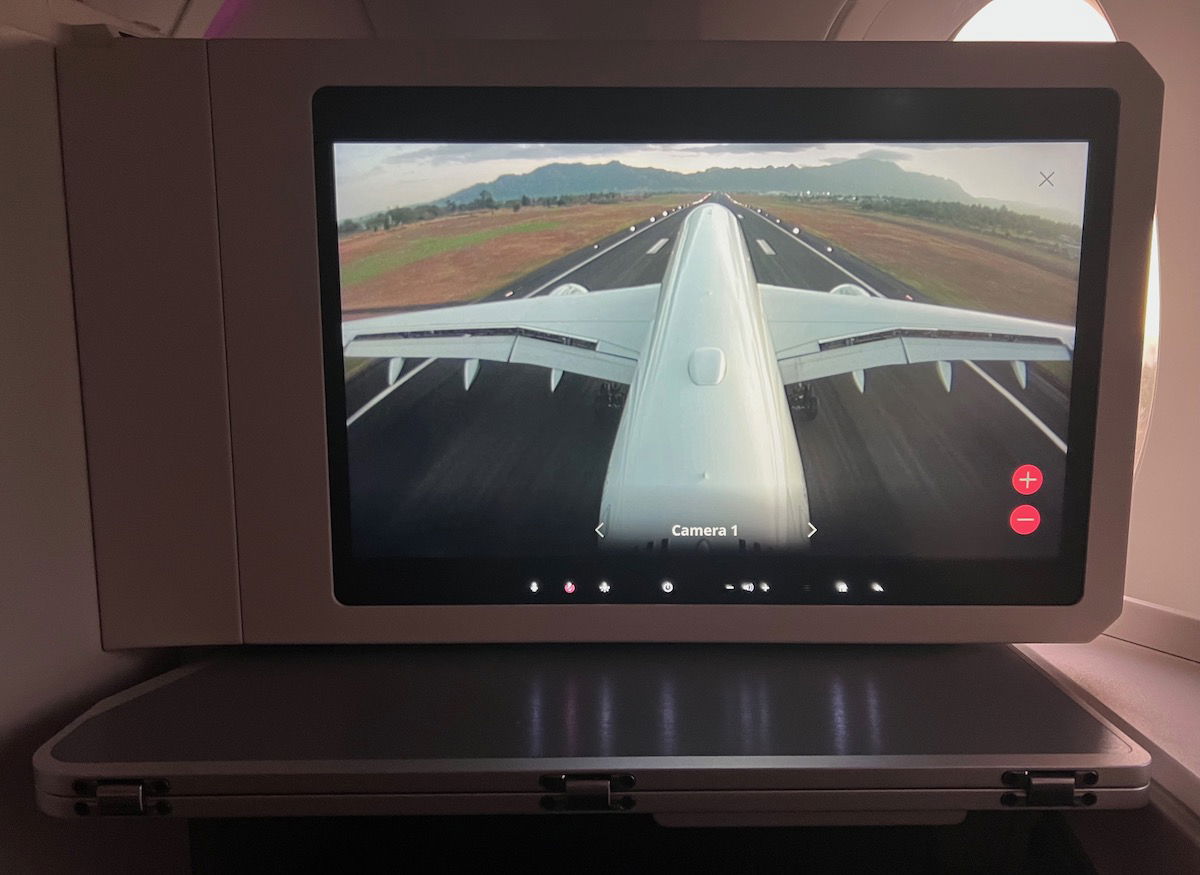 Fiji Airways' awesome LAX lounge setup
Fiji Airways has an interesting lounge situation at LAX. Fiji Airways is a oneworld connect member, so the airline is basically a partial oneworld airline member. Which lounge can Fiji Airways premium passengers use?
Fiji Airways directs business class passengers to the Star Alliance business class lounge
However, business class passengers can also choose to use the oneworld business class lounge if they'd like
Best of all, oneworld Emerald members can use the Qantas First Lounge
Is there another airline departing from LAX TBIT that gives you the option of choosing whether you want to use the Star Alliance or oneworld lounge? That's pretty awesome!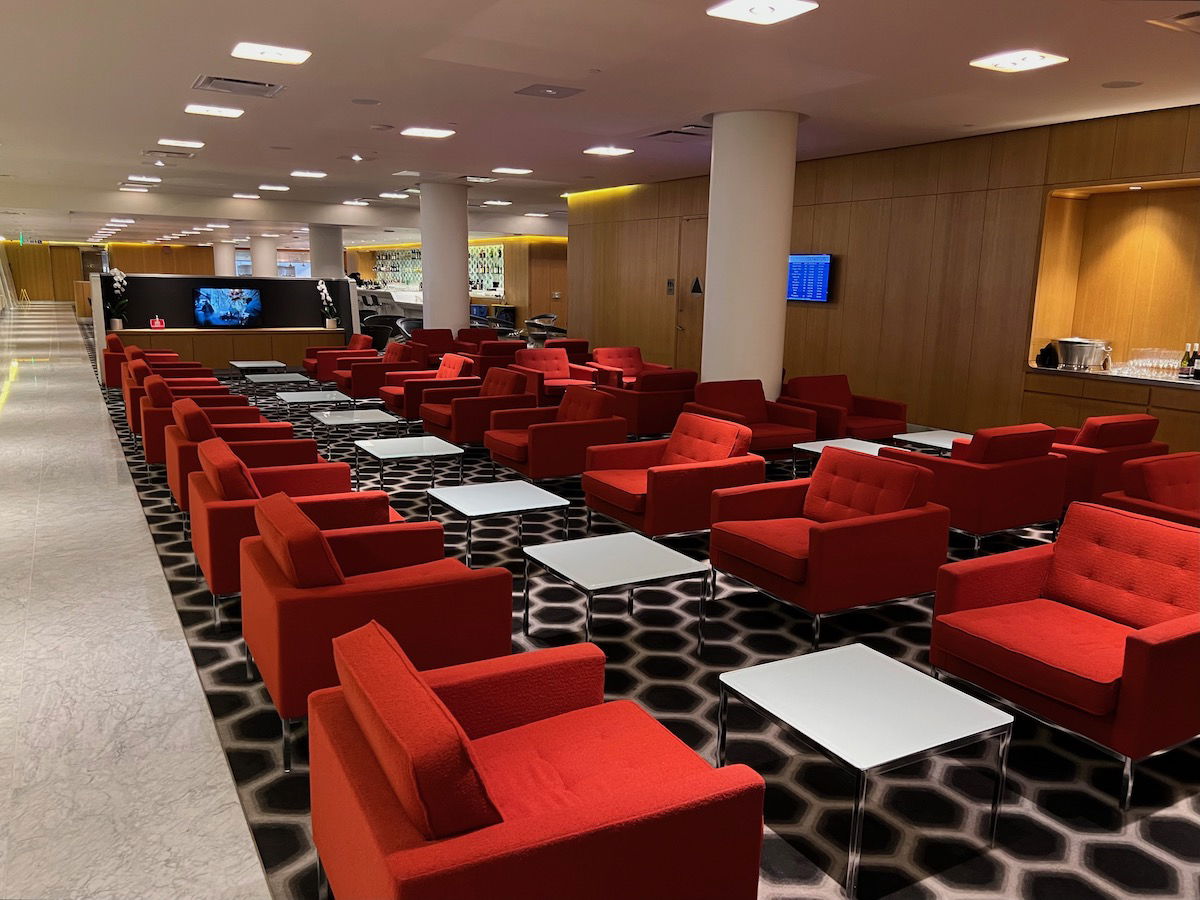 Does Fiji Airways have the South Pacific's best business class?
Fiji Airways business class is not Qatar Airways Qsuites or All Nippon Airways "The Room" business class. However, the product impresses me on a couple of fronts:
For a primarily government owned airline of a small nation, Fiji Airways has to be one of the most well-run airlines out there; the airline is run with discipline, has a great on-time performance, offers a very good passenger experience, and was profitable pre-pandemic (the South Pacific was closed for much of the pandemic, so there's not much Fiji Airways could do the past couple of years)
Honestly I think Fiji Airways might just have the all-around best business class experience in the entire South Pacific; the hard product is way better than on Air New Zealand, Air Tahiti Nui, and Hawaiian Airlines, and personally I'd even fly Fiji Airways business class over Qantas business class (Qantas doesn't have Wi-Fi on its long haul jets)
Anyway, keep up the good work, Fiji Airways. With all the stories about poorly run government-owned airlines, like Garuda Indonesia, Thai Airways, Uganda Airlines, etc., it's refreshing to see a government-owned airline do well, and driving a huge amount of tourism to the country.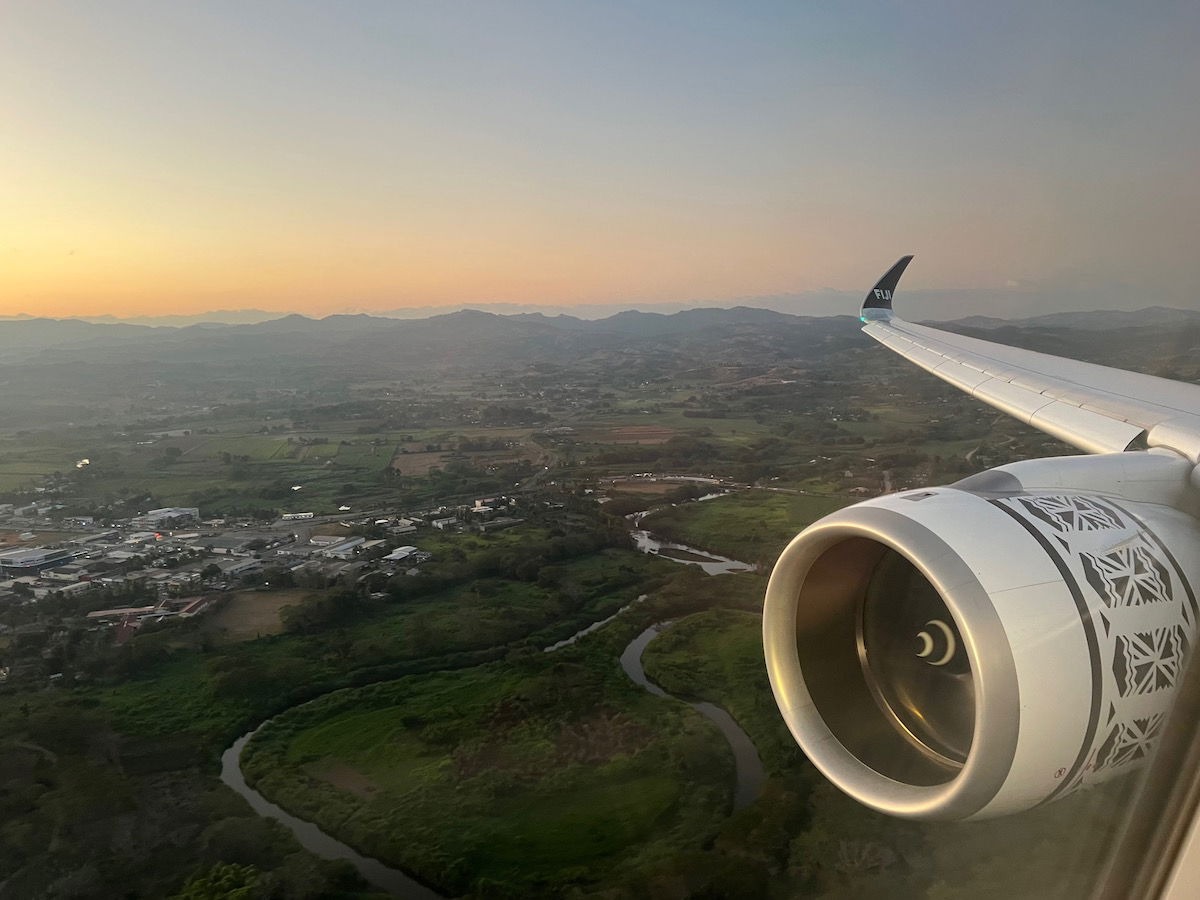 Bottom line
It was so great to fly Fiji Airways' new Airbus A350, which offers a much improved business class experience. This is an excellent product to one of the most beautiful places in the world (though sadly I didn't get to visit this time). If you have the chance to fly with Fiji Airways, I'd highly recommend it.
If you've flown Fiji Airways' A350 business class, what was your experience like?