After flying Fiji Airways' A350 business class from Los Angeles to Nadi, and enjoying some great coffee in the Fiji Airways Lounge, it was time to connect on a Fiji Airways A330 from Nadi to Auckland, for a short 2hr50min flight.
Fiji Airways business class on the A330
The A330 used to be Fiji Airways' flagship aircraft, before the airline took delivery of A350s. So what's the passenger experience like in business class?
Fiji Airways' A330-200s have 24 business class seats, spread across four rows in a 2-2-2 configuration.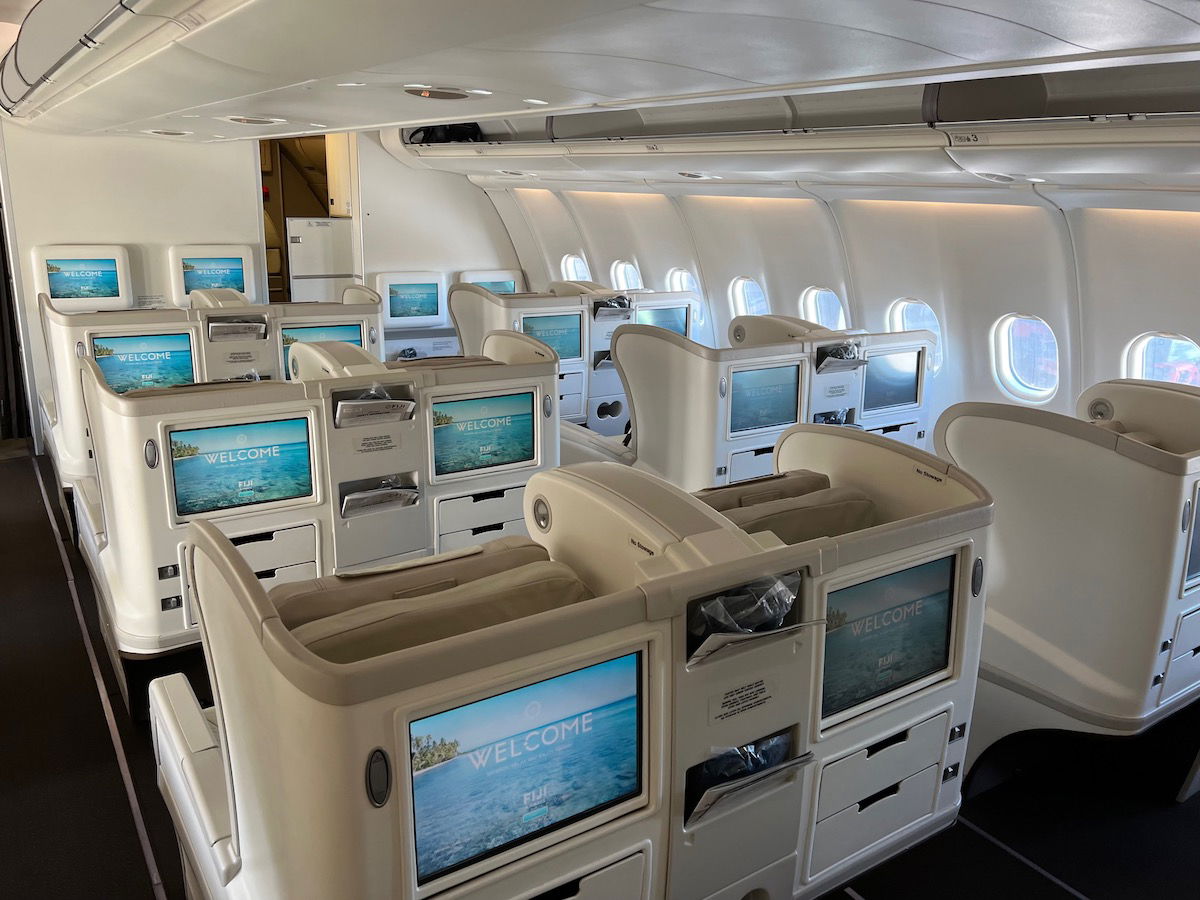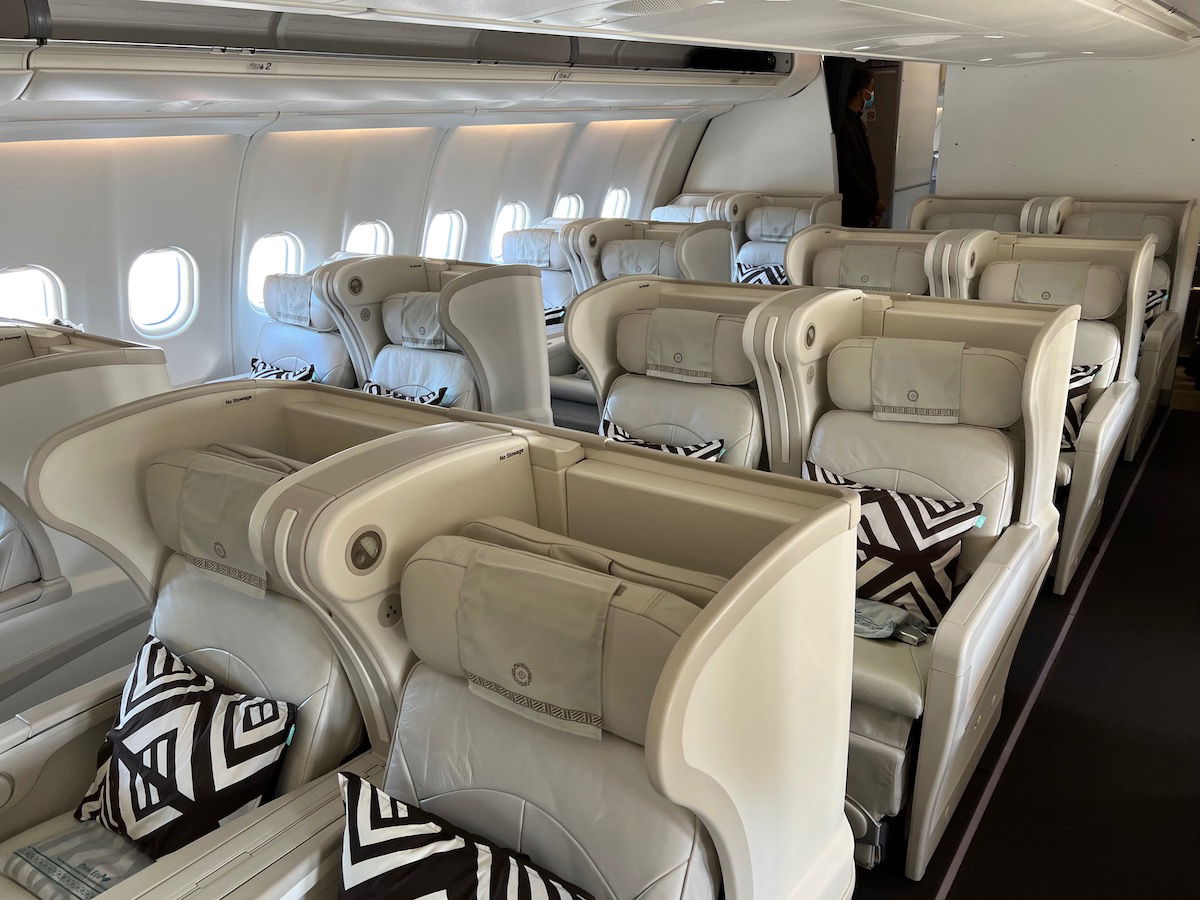 These seats certainly go back a few generations, as they're angled, and it's a pretty steep angle at that.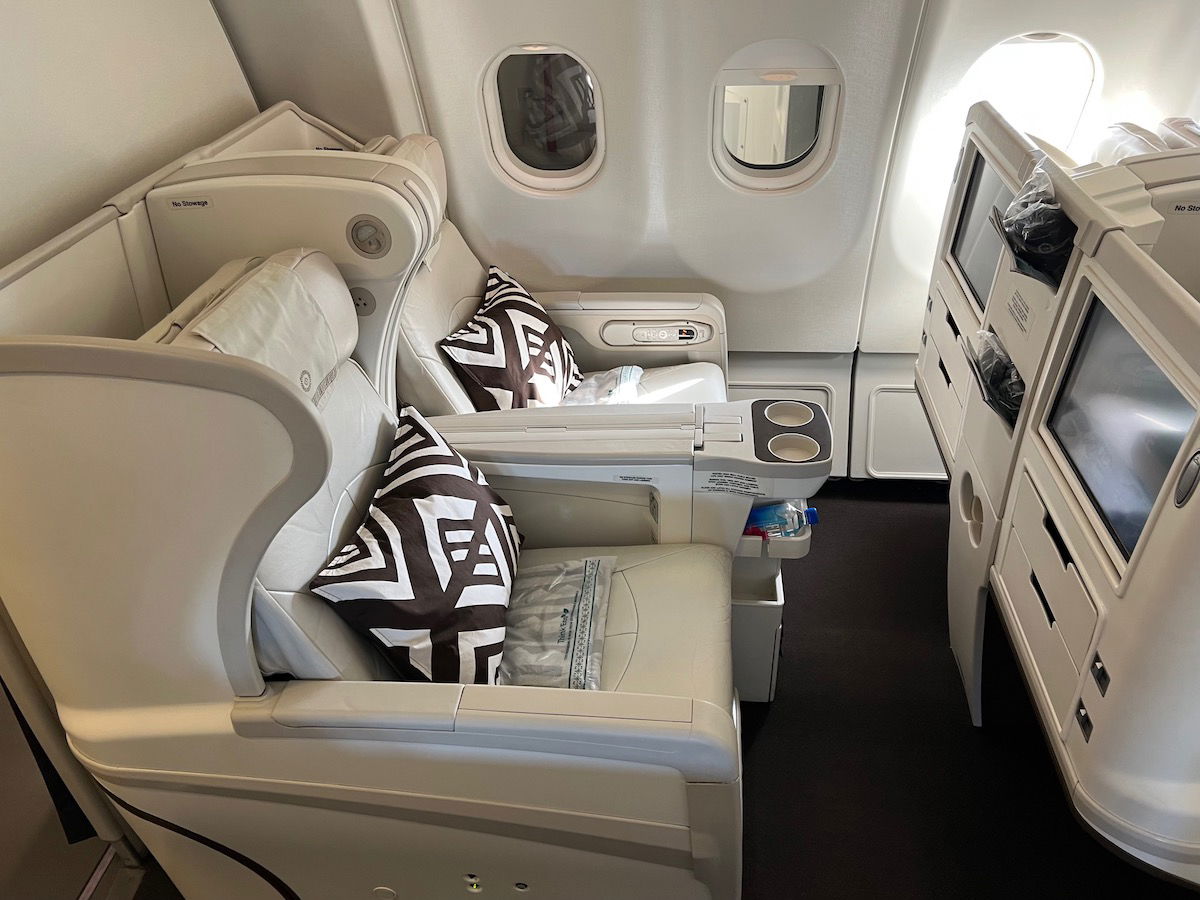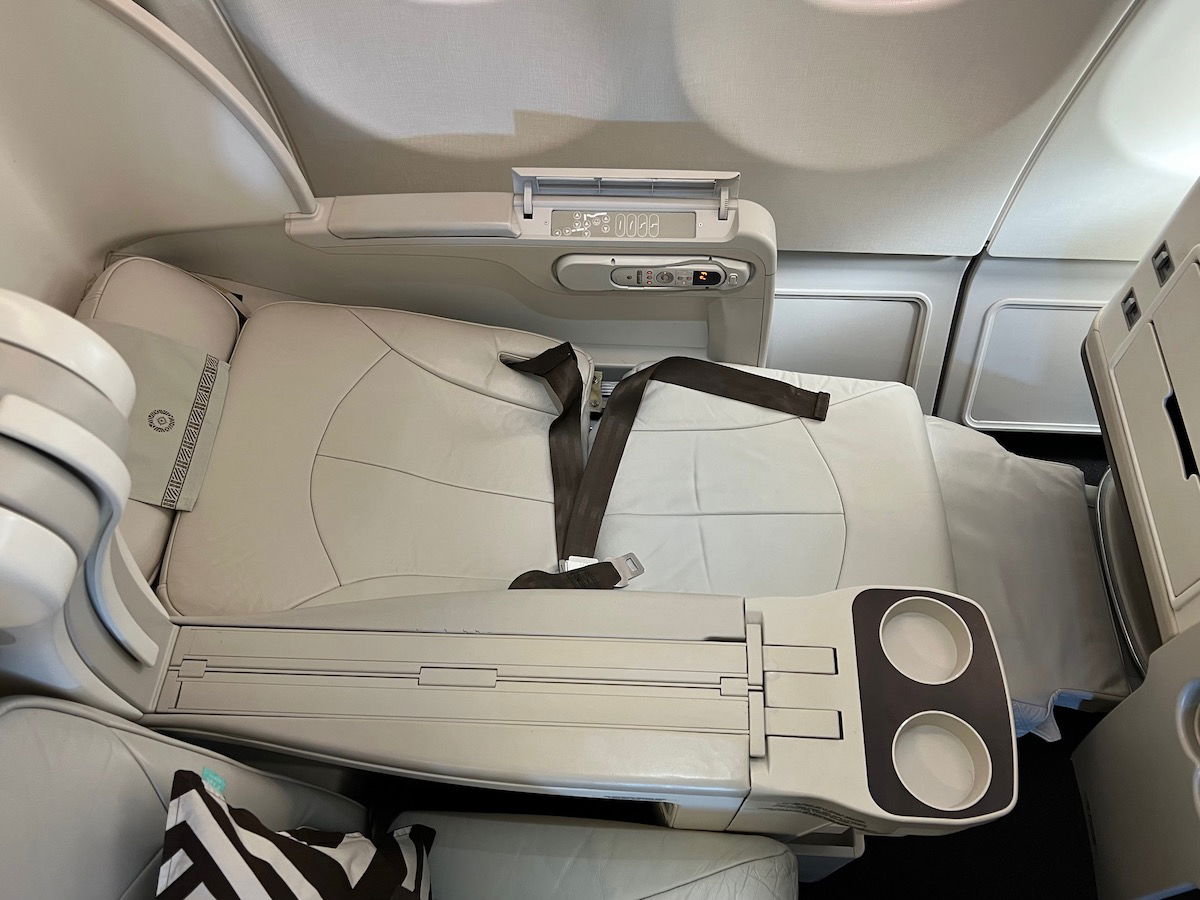 Fiji Airways had a full breakfast service on this morning flight, though I opted for the continental breakfast, which included a fruit plate, some bread, and a yogurt parfait. I didn't want to have two airport omelets in one morning.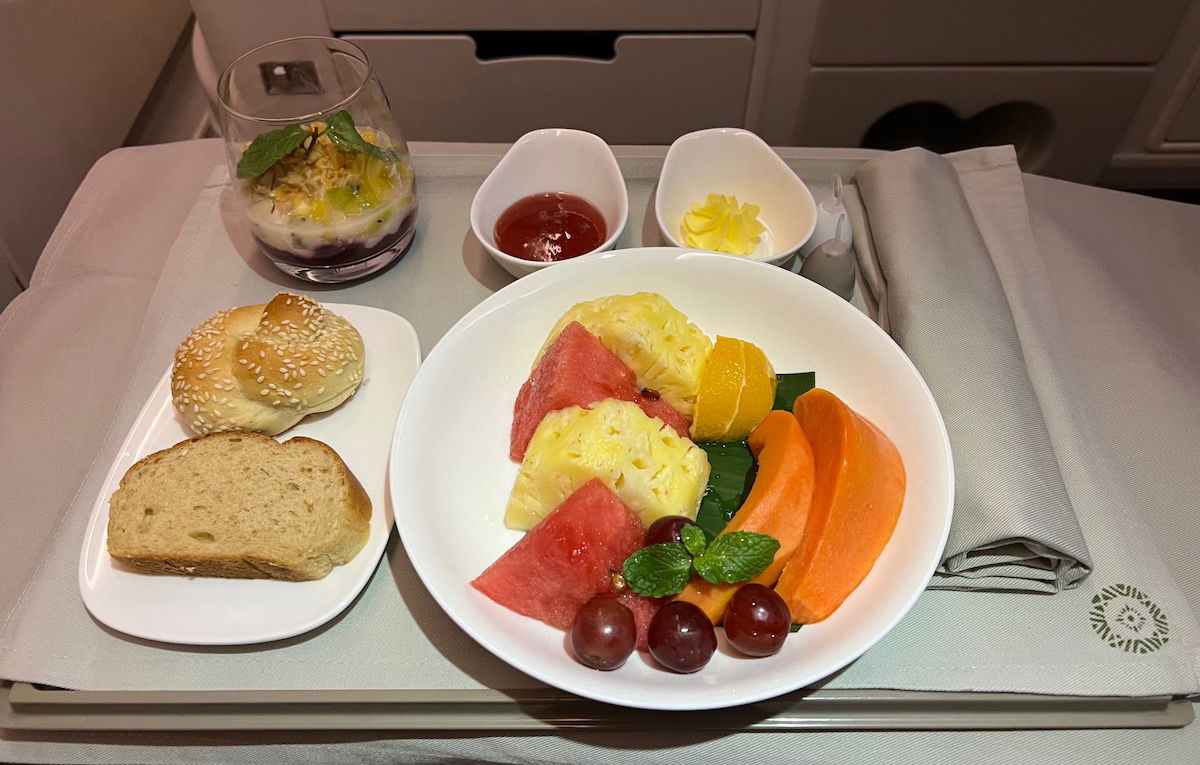 Other than that, I mostly just enjoyed the inflight entertainment system, which had a decent selection of movies and TV shows. Unfortunately Fiji Airways' A330s don't have Wi-Fi.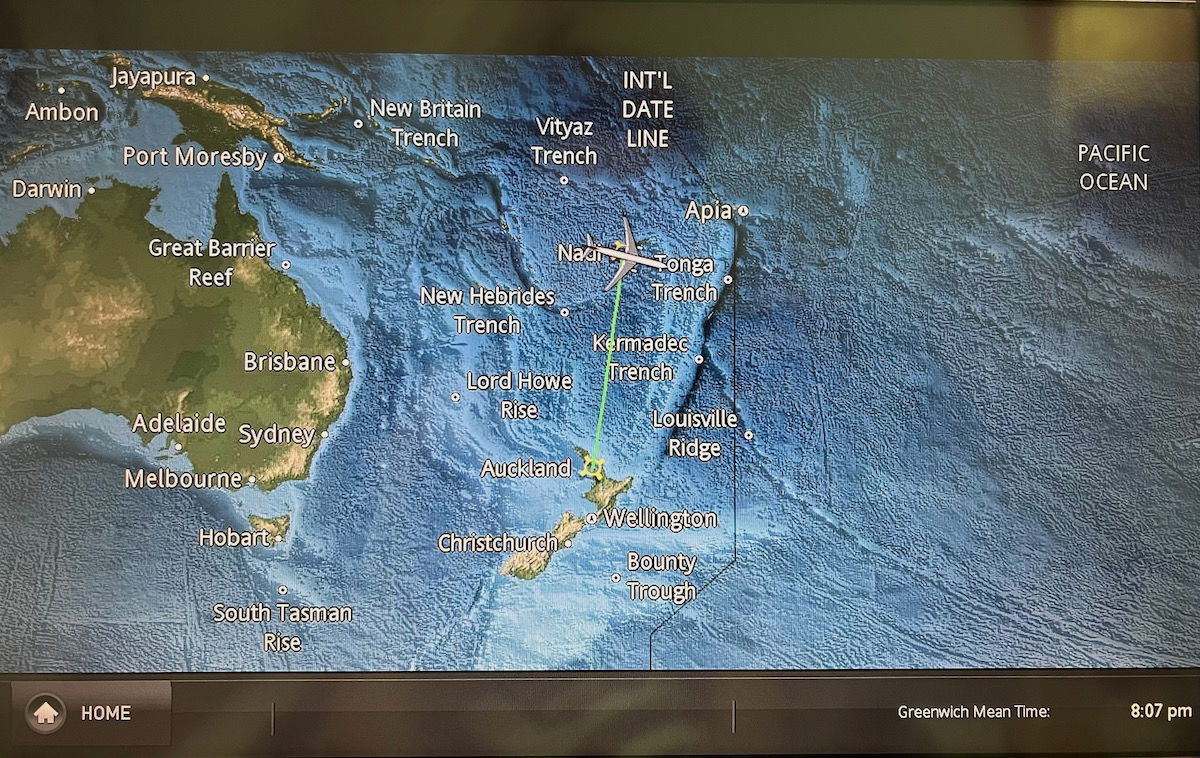 The other big treat was the view on approach to Auckland. Ugh, I wish I were spending more time in New Zealand on this trip!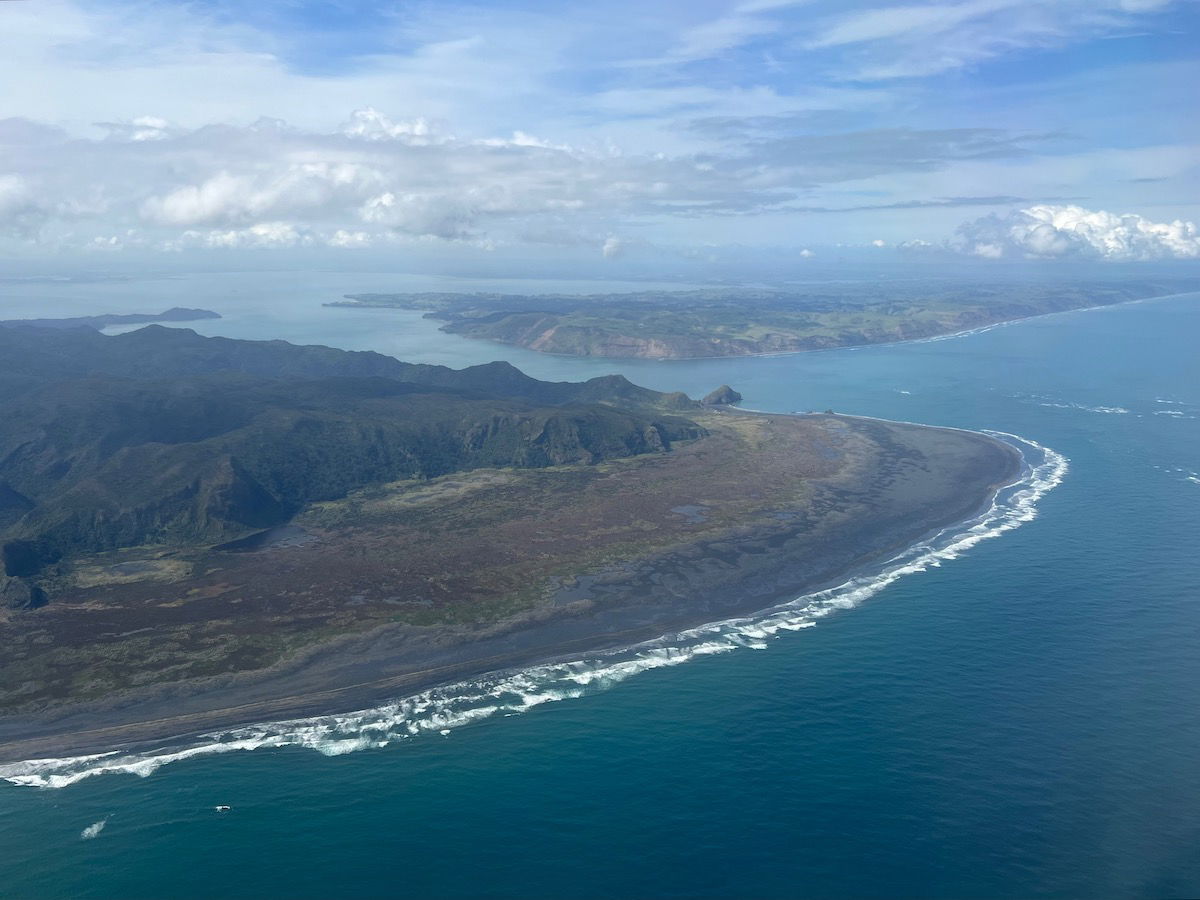 The crew on this flight was exceptionally friendly, especially the purser. Fijians are regarded as being among the kindest and most hospitable people in the world, and that has consistently matched my experience. The crew constantly passed through the cabin (with big smiles, no less) to see if passengers needed anything.
How do you rate a product like this?
One of the challenges with rating a product like this is that it's tough to know what to compare it to:
For a sub-three hour daytime flight, getting angled flat seats is an excellent product, ultimately
Looking at competitors in the market, Air New Zealand and Qantas fly narrow body planes to Fiji, which feature a far inferior product
Fiji Airways also flies the A330 on long haul routes, and on those kinds of flights this product really isn't competitive; while Fiji Airways flies A350s to Los Angeles, the airline does fly A330s to San Francisco, Vancouver, etc.
So yeah, in isolation I'd say this is a great product for this route. However, if I were to fly the A330 on a long haul route (which I've done), I wouldn't be nearly as pleased, as the difference between the A330 and A350 at Fiji Airways is night and day.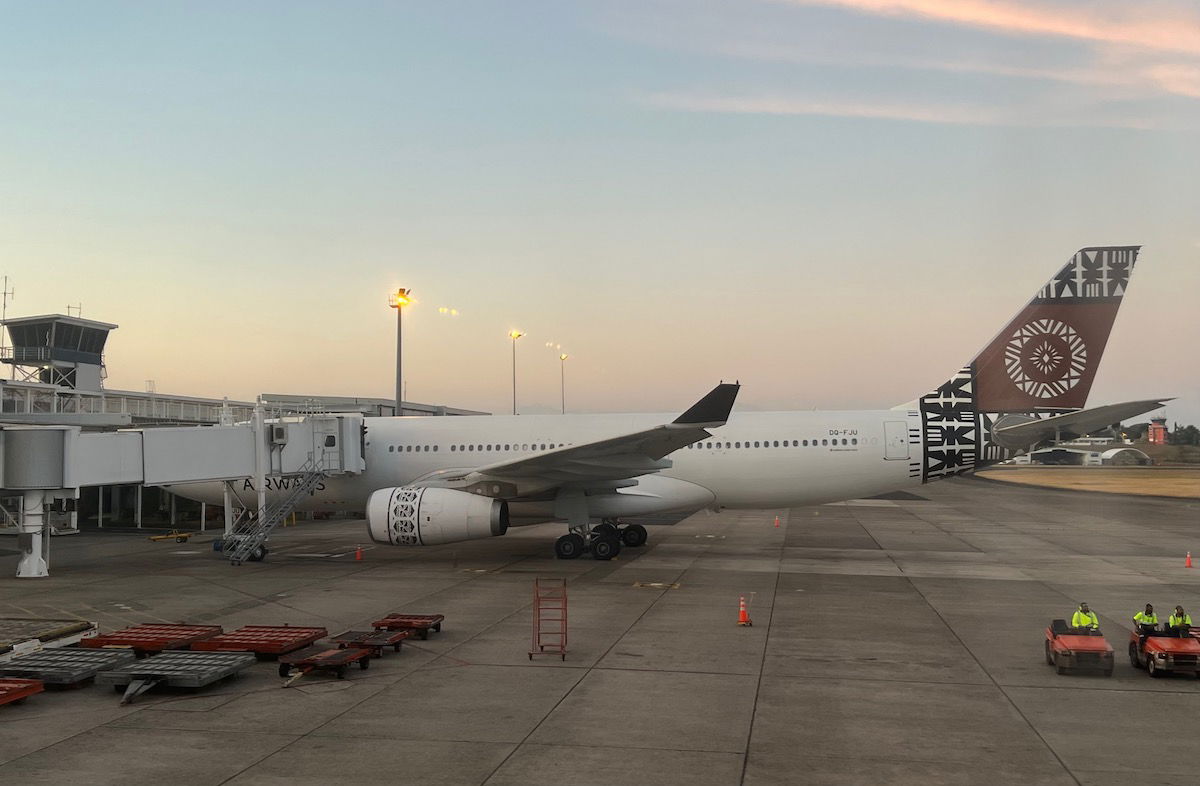 Bottom line
Fiji Airways' A330 offers a pleasant business class experience, especially for a short daytime hop. The airline offers convenient connections from the United States to Australia and New Zealand. Obviously the A350 is way better than the A330, and I'd make a point of seeking it out.
While I wouldn't want to fly Fiji Airways' A330 again on a long haul flight, it's perfectly pleasant for a shorter flight.
If you've flown Fiji Airways' A330 business class, what was your experience like?