I love great coffee. I enjoy it at home, and I especially enjoy it when traveling. Of course coffee has the benefit of having caffeine, but for me it's so much more than that — enjoying coffee is a ritual for me, and on some level I consider good coffee to be art. A hotel or airline offering solid coffee is always memorable for me, so I wanted to talk about that a bit as it relates to airport lounges.
The Fiji Airways Lounge Nadi has amazing coffee
After flying Fiji Airways business class from Los Angeles to Nadi, I headed to the FIji Airways Lounge Nadi Airport. Not only is this open to Fiji Airways business class passengers, but it's also a Priority Pass lounge.
This is a surprisingly impressive lounge, especially when you consider it's open to Priority Pass members. It's nicely furnished (though dark), and has an exceptional food selection. However, what really stood out to me was the barista-made coffee.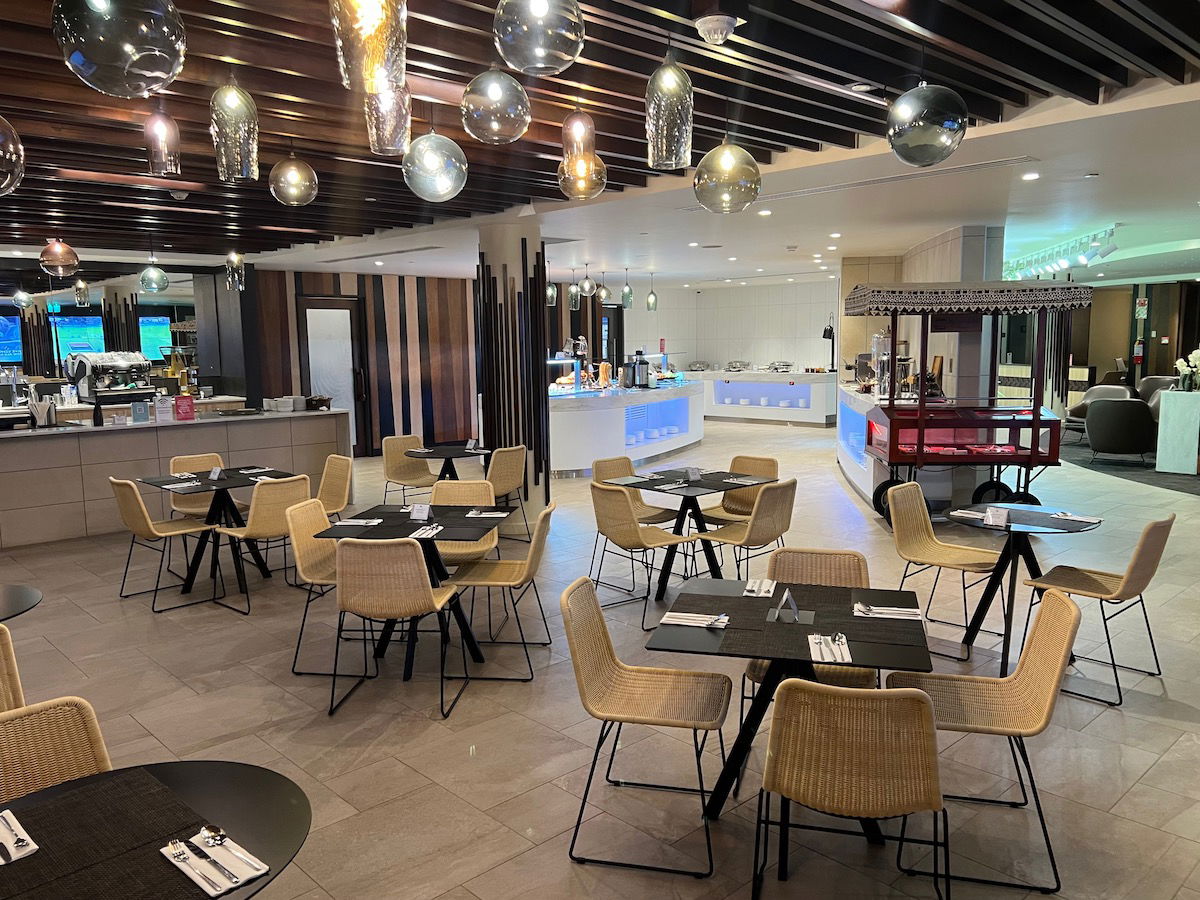 There are servers roaming the lounge offering coffee, and I ordered a cappuccino. I was even asked for my milk preference, and there were several options. I think this was probably the best coffee drink I've ever had in an airport lounge. Not only was it beautifully presented, but the taste was truly perfect — it was smooth, not at all bitter, and the temperature was perfect.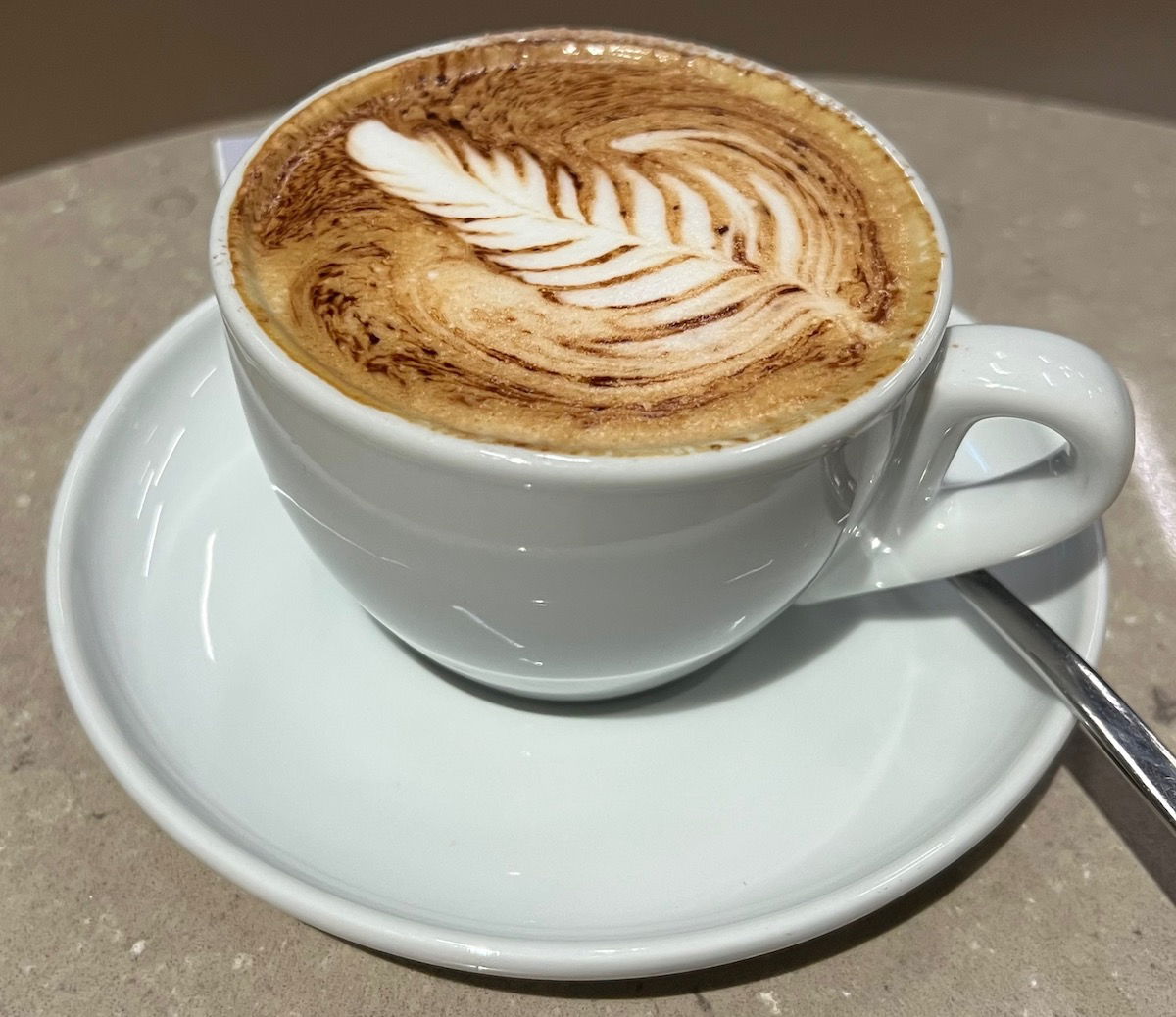 I rate this coffee 10/10, and that's not even accounting for this being an airport lounge.
Other airport lounges with great coffee
Coffee is an airport lounge amenity I really value, so that got me thinking about what other lounges have great coffee. A few stand out to me…
Australia is of course known for its coffee culture, so I find that Qantas First Lounges have phenomenal coffee, whether in Los Angeles, Melbourne, Singapore, or Sydney.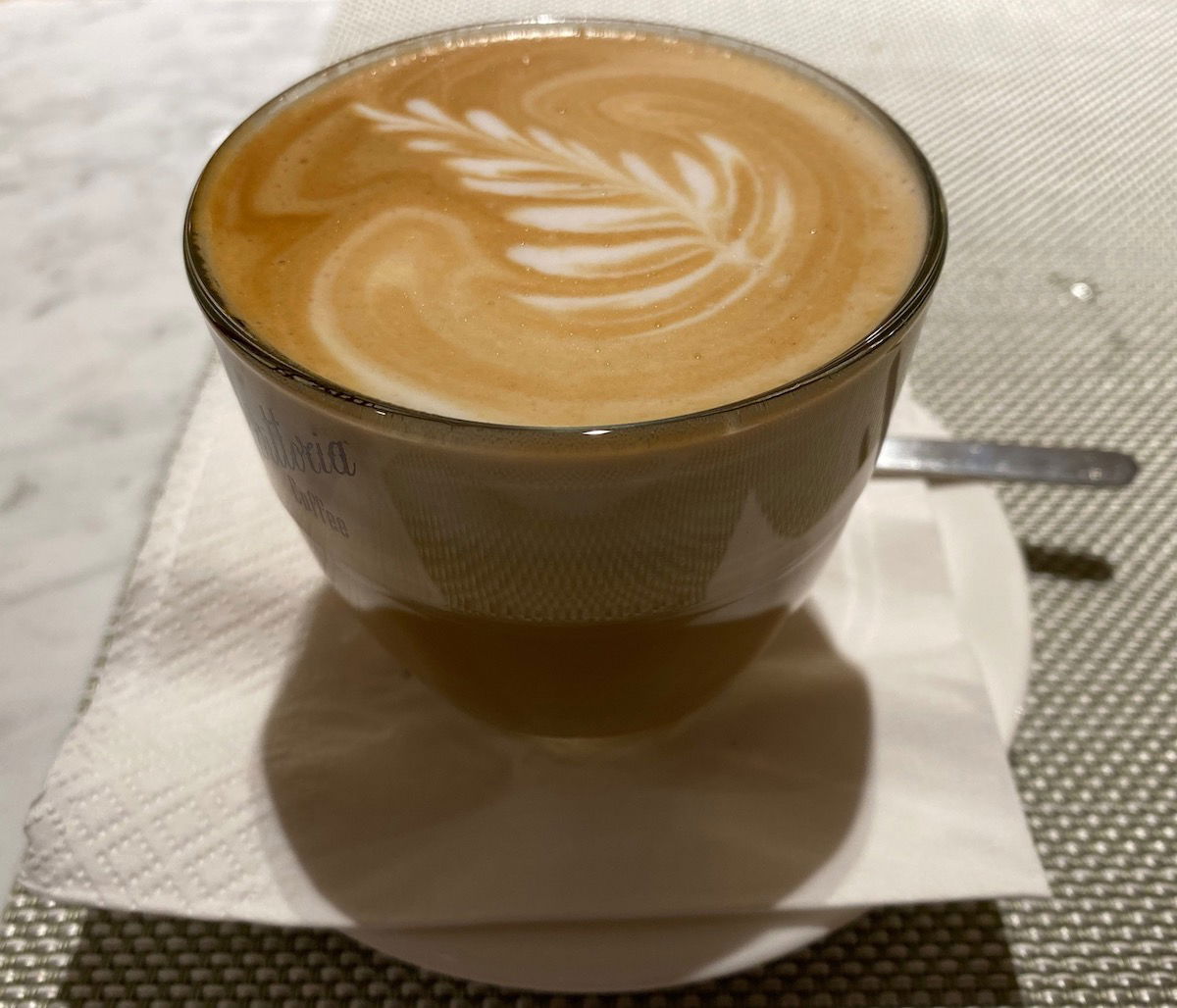 Air New Zealand Lounges also have barista-made coffee. What's cool is that you can order (and customize) your coffee on a tablet, and you can even choose whether you want it in a to-go cup or not.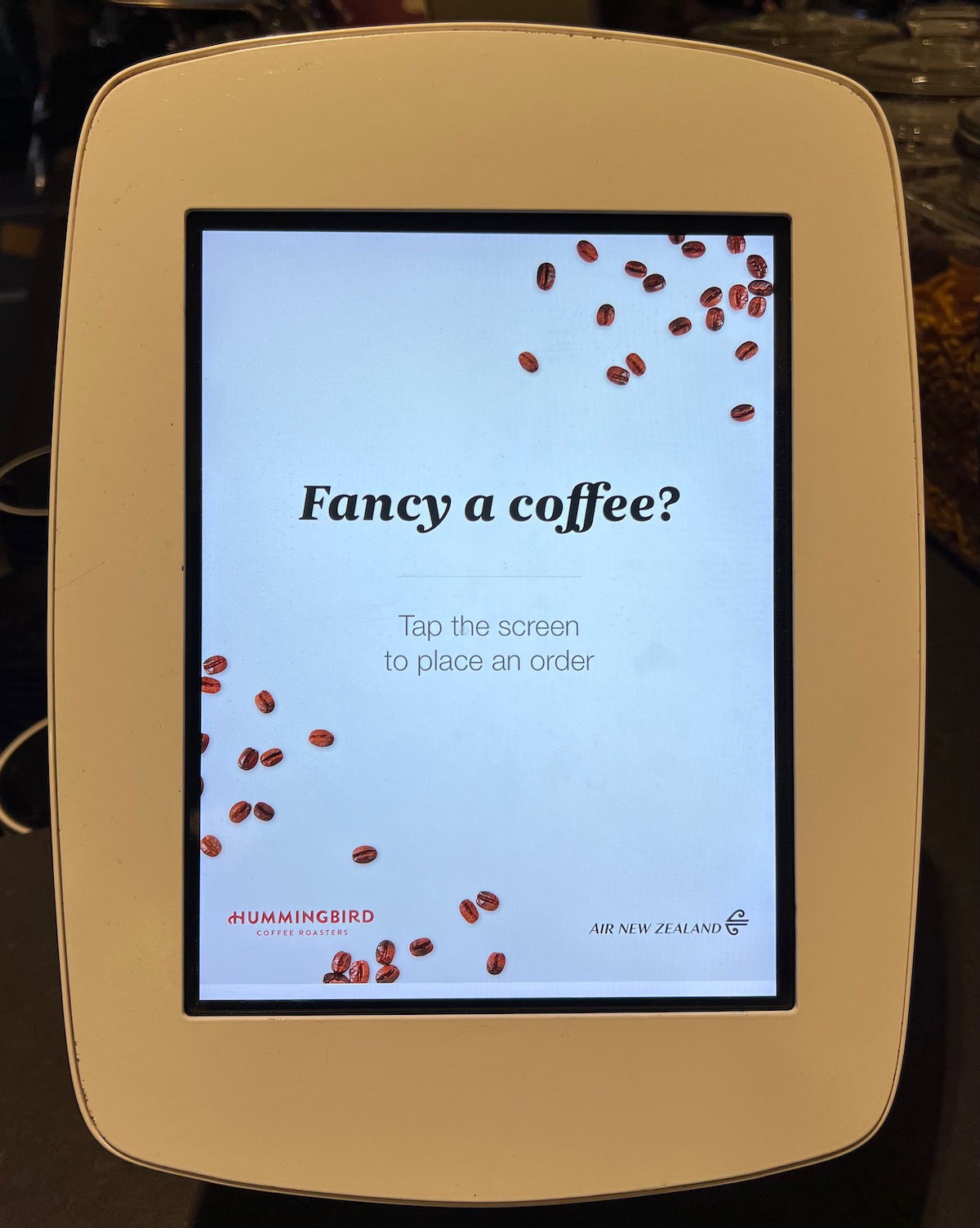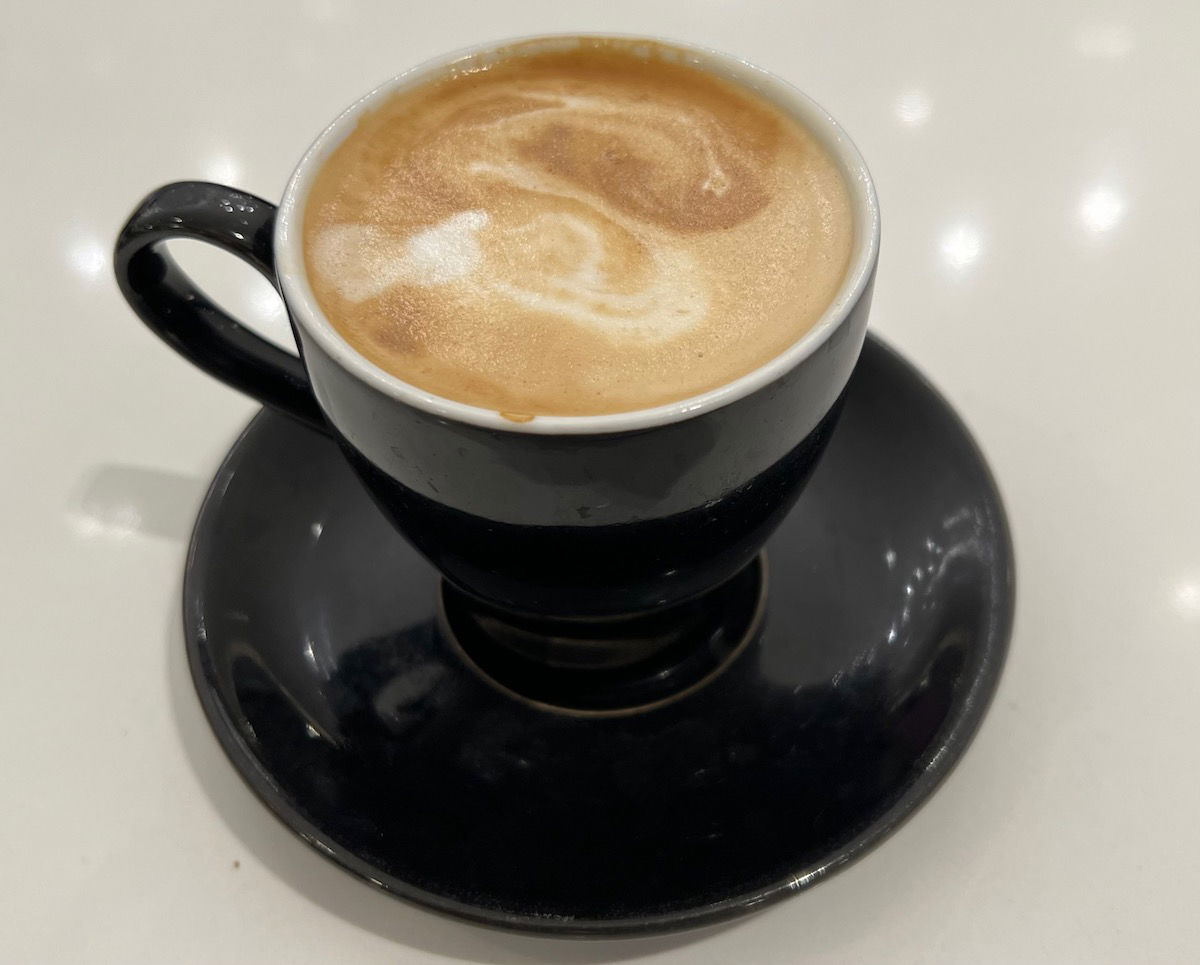 Here in the United States, I'd say that United Polaris Lounges offer great coffee, as they have a barista setup.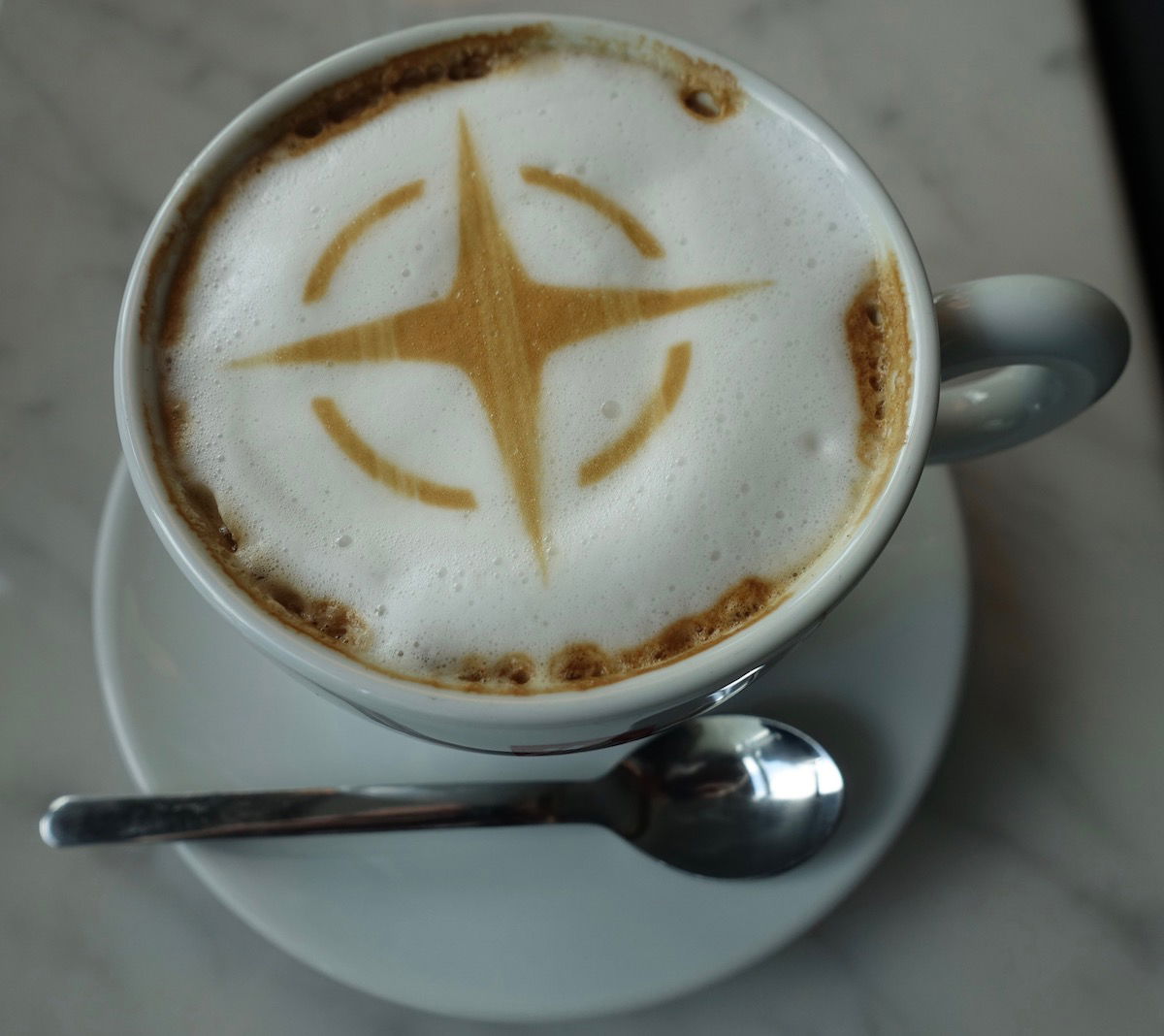 Among membership lounges in the United States, you can't beat Alaska Lounges, which also have barista-made coffee.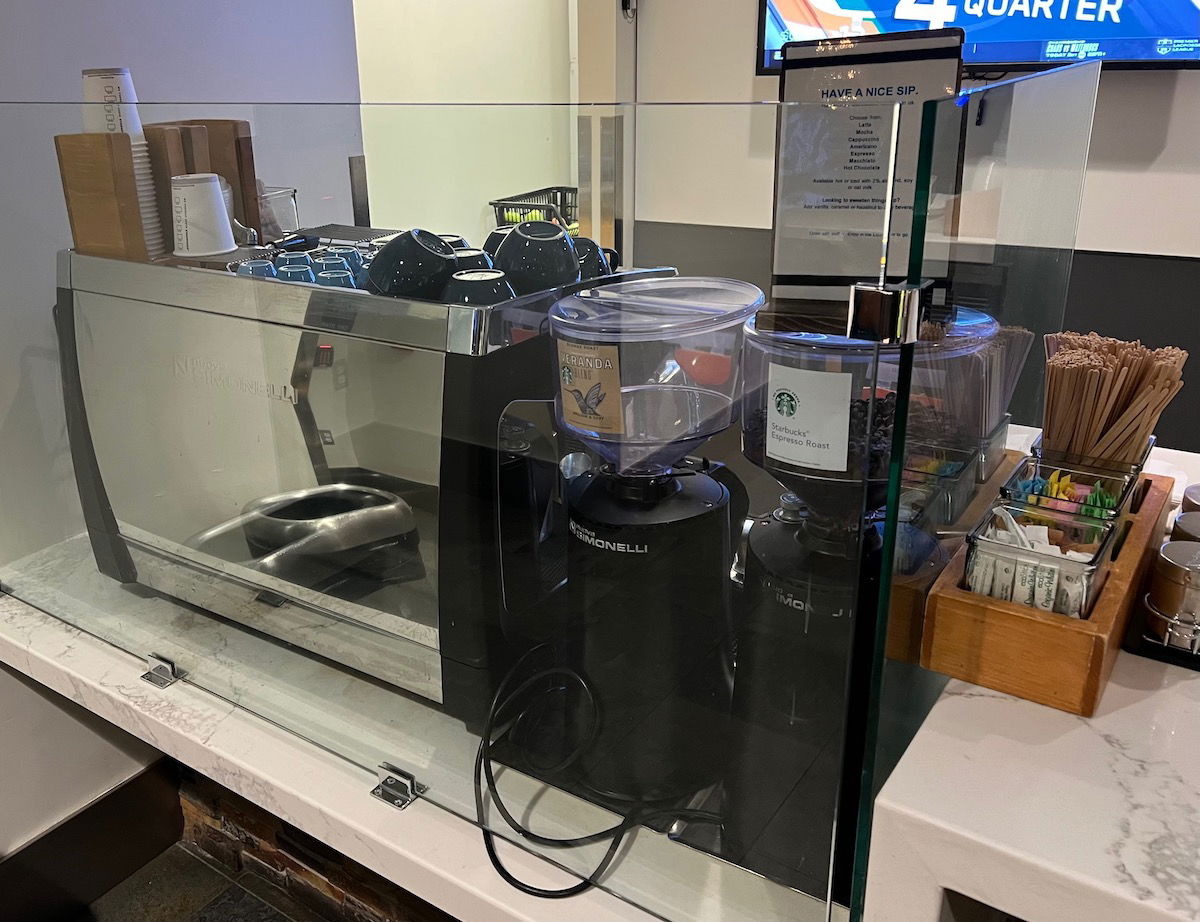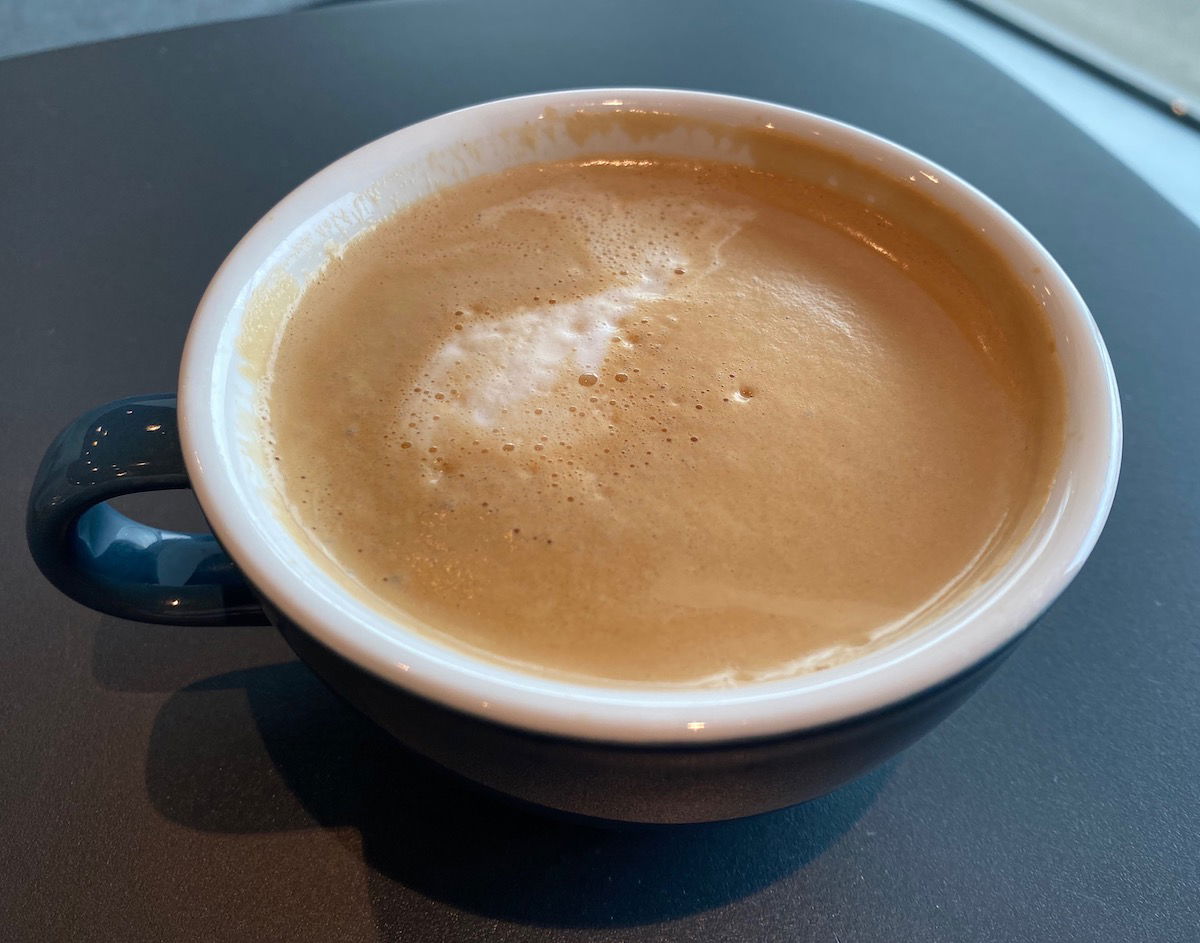 Among Priority Pass lounges, I'd say the best coffee I've otherwise had was at the Primeclass Lounge Muscat, which had excellent barista-made options as well.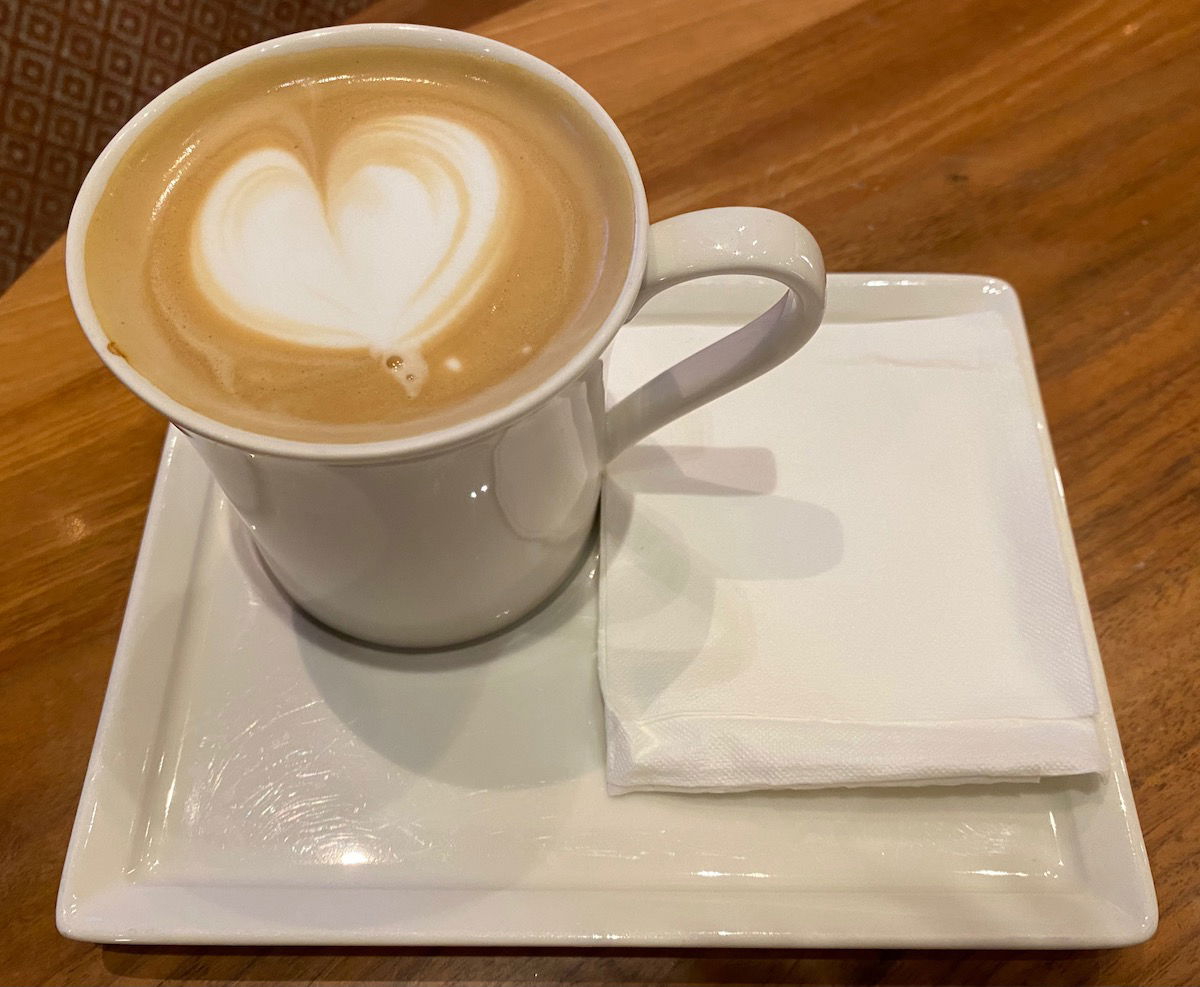 Among credit card lounges in the United States, you can't beat the Capital One Lounge Dallas, which not only has barista-made drinks, but also has cold brew and iced latte on tap.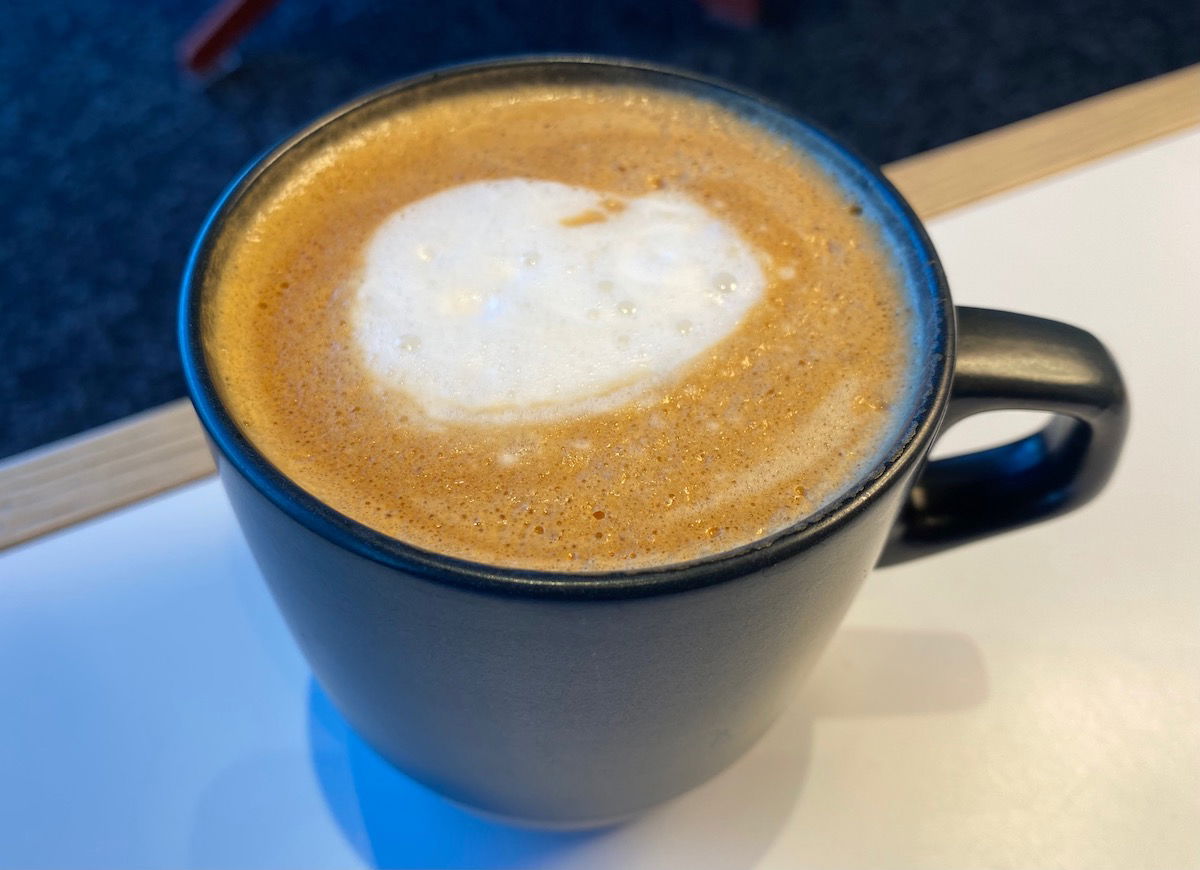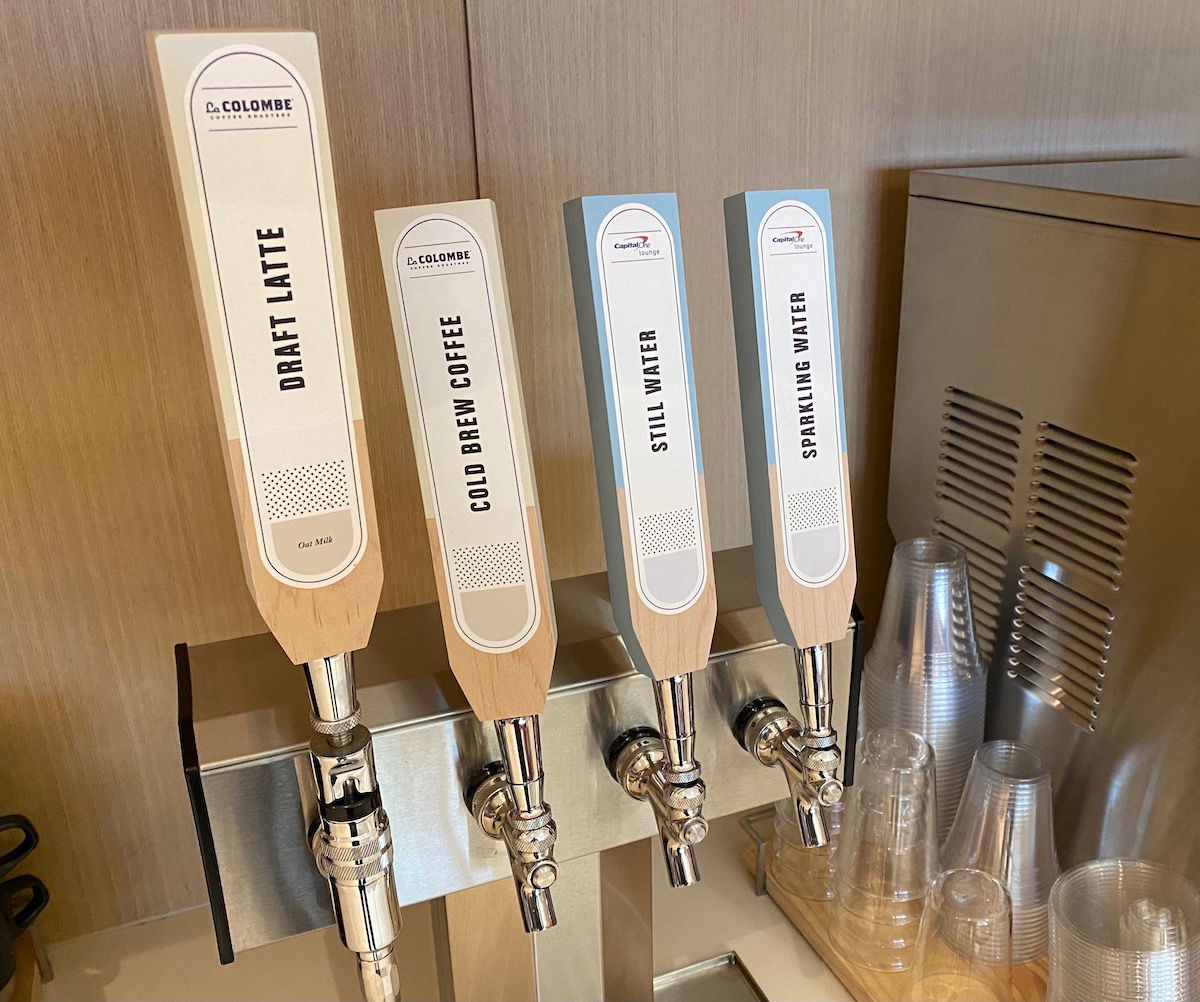 Bottom line
I was delighted to find among the best coffee I've ever had at the Fiji Airways Lounge Nadi. If you want exceptional barista-made drinks, make sure you stop in here when passing through the airport. It's especially impressive when you consider this lounge is also open to Priority Pass members.
This got me thinking about the lounges with the best coffee drinks, so the above are some of my favorites. I'd love to discover more, as I obviously haven't been to all lounges in the world.
What's your favorite coffee you've had in an airport lounge?