There have been rumors of this happening for a while, though it's finally official as of today — Hawaiian Airlines signed a letter of intent for the purchase of 10 Boeing 787-9s, with an option for an additional 10 aircraft. Assuming all goes to plan, the airline intends to take delivery of their first Dreamliner in the first quarter of 2021.
Hawaiian Airlines says that this plane will be the ideal choice for Hawaiian's longhaul Asia/Pacific and North America routes. Interestingly there's no mention of the possibility of Hawaiian launching flights to Europe, which has been rumored for a while, and would certainly be within range for the plane. Here's what Hawaiian's President & CEO had to say about the order:
"The Dreamliner combines excellent comfort for our guests with fantastic operational performance and will allow us to continue modernizing our fleet into the next decade. It has more seating capacity than Hawaiian's current wide-body fleet, which will allow us to further build upon our successful growth in Asia."
Hawaiian presently operates a mainline fleet of 54 aircraft, including 24 A330-200s, eight Boeing 767s, two A321neos (they have another 14 of those on order, which will be delivered through 2020), and 20 717s. The 787 will be by far their longest range and most fuel efficient aircraft, though chances are that they won't actually take full advantage of the range, unless those rumored flights to Europe happened.
Hawaiian considering the 787 is only a recent development. The airline had A330-800neos on order, though ended up canceling that order, leaving that aircraft type with no customers. It then looked like the airline would decide between Boeing 787-9s and Airbus A330-900neos, and the 787 won out.
The airline hopes to finalize their purchase agreement in the second quarter. Before the board of directors approves the purchase, one of the things the airline still has to work out is a contract with their unions (the Air Line Pilots Association and Association of Flight Attendant), as the aircraft isn't presently included in their contracts.
I'm also curious to see what kind of an onboard product Hawaiian chooses for their new 787s. Hawaiian is in the process of installing flat beds on their A330s, though it's not the most private product. Then again, with many people traveling to/from Hawaii being couples, it makes sense that they'd choose a 2-2-2 configuration.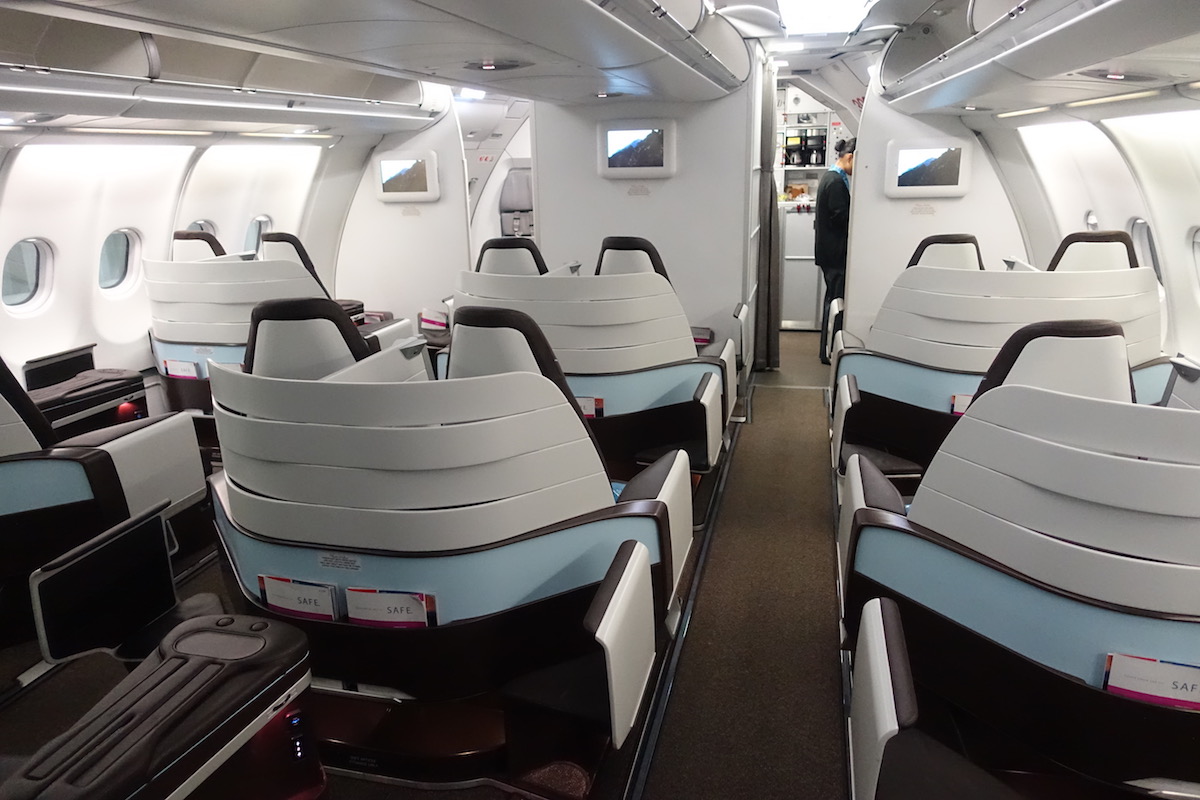 What do you make of Hawaiian's Boeing 787 order?