Juneyao Airlines has been on my radar for a while. The airline is a Star Alliance Connecting Partner, and is one of the largest private airlines in China.
Up until recently the airline exclusively operated narrowbody Airbus aircraft on flights within Asia, though the airline is in the process of adding 10 Boeing 787-9 aircraft to their fleet (they already have three in their fleet, with a further seven on the way). This will allow them to expand their route network significantly.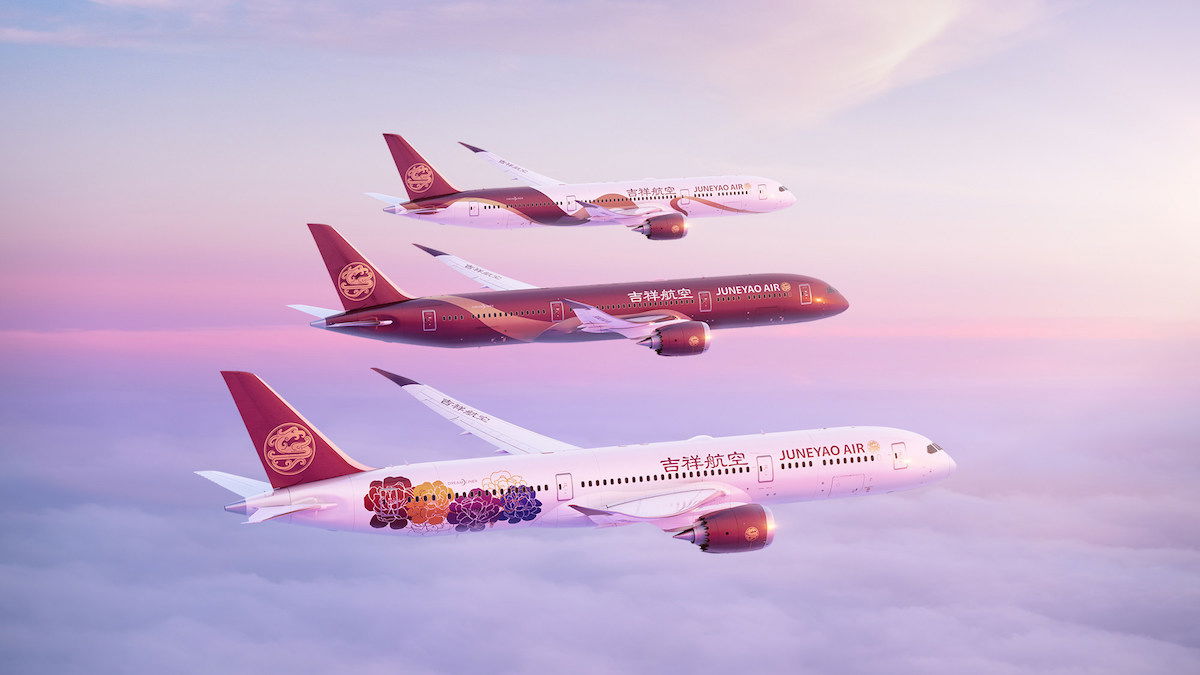 While I didn't have much interest in Juneyao Airlines when they just operated narrowbody aircraft, I can't wait to try one of their 787-9s, which have a very nice business class product. The airline has Vantage XL seats in business class on these planes, with beautiful finishes.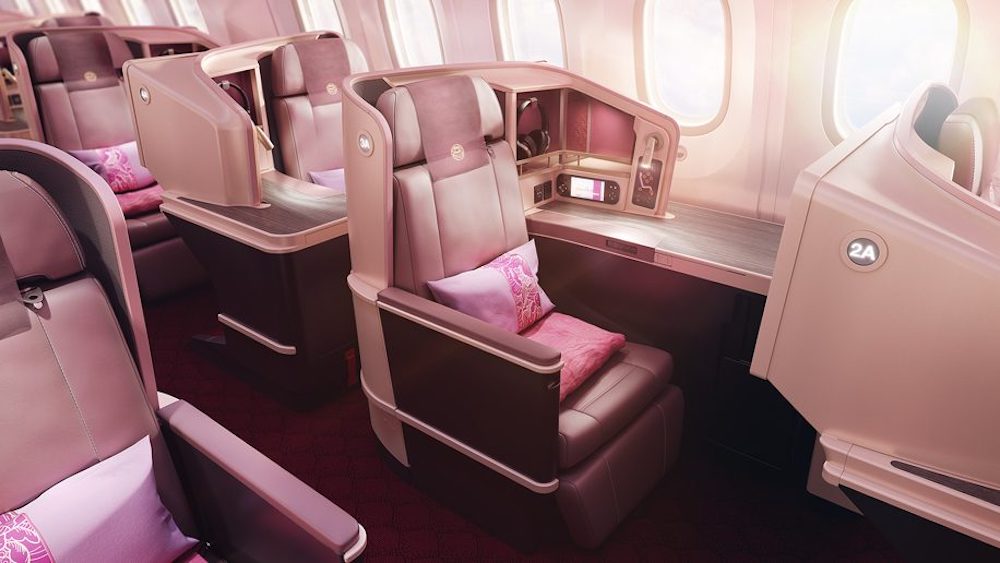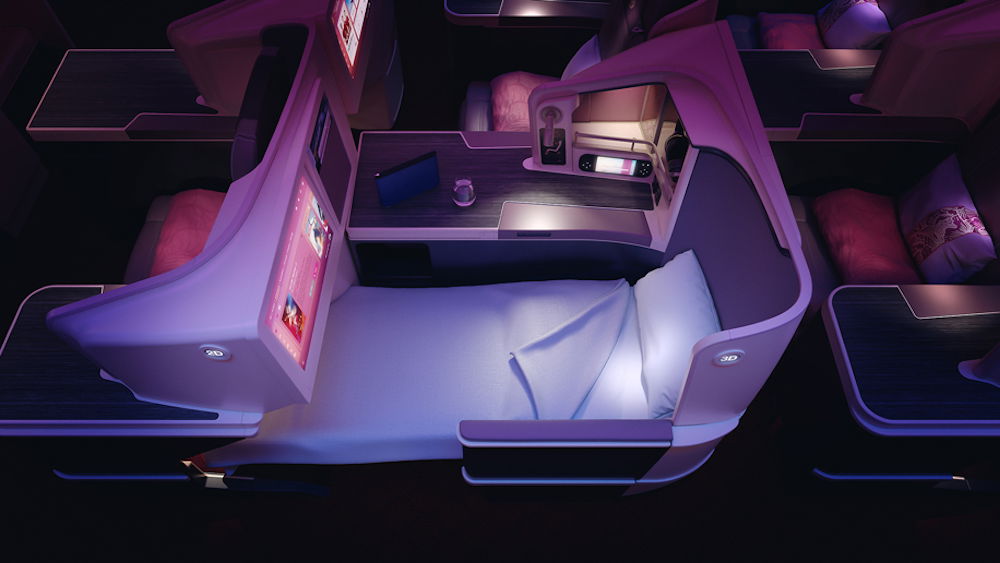 Anyway, Juneyao Airlines took delivery of their first Boeing 787 in October 2018, and initially flew it within China. Then just recently the airline started flying the 787 to Singapore, and now the airline will be expanding to Europe.
Juneyao Airlines will begin flying daily between Shanghai and Helsinki as of June 28, 2019. The new flight will operate with the following schedule:
HO1607 Shanghai to Helsinki departing 12:55AM arriving 6:20AM
HO1608 Helsinki to Shanghai departing 2:20PM arriving 4:20AM (+1 day)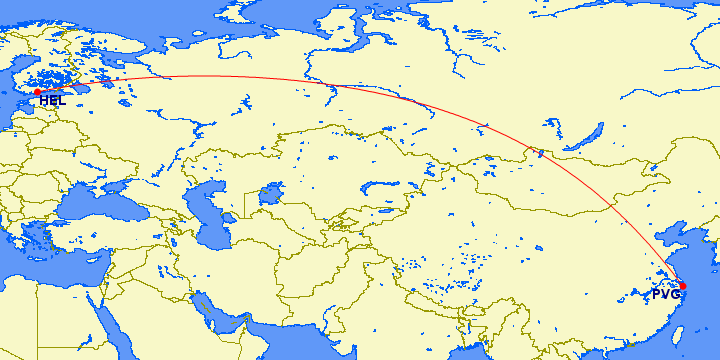 This seems like an interesting first long-haul route for an airline to launch:
Finnair already operates flights between Shanghai and Helsinki
While Helsinki is a great connecting point between Europe and Asia, Juneyao Airlines is a Star Alliance Connecting partner, while Finnair belongs to oneworld, so I doubt the two airlines will have any sort of partnership
This route will operate year-round (as of now), though Helsinki seems to me like it would be a highly seasonal market
Nonetheless, I'm very excited about this route and hope to fly Juneyao Airlines on it.
It looks like the cheapest paid business class fare on this route is $2,435 roundtrip from Helsinki to Shanghai.

One-way fares are outrageously expensive, though if you wanted to fly one-way in business class and one-way in economy, you could do so for $1,853.

In theory, it should also be possible to redeem select Star Alliance miles on Juneyao Airlines. For example, you can redeem United MileagePlus miles, and they even let you book directly on united.com. Award availability is good, and there seem to be two business class seats available on most dates.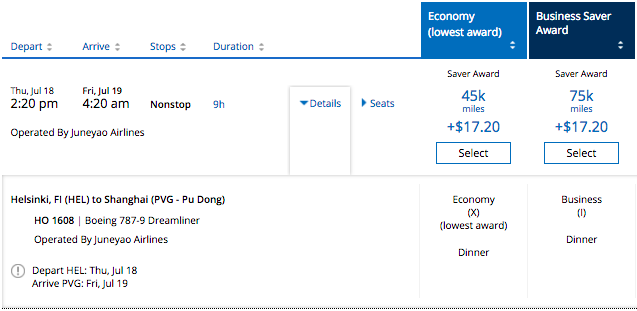 In theory, you should be able to redeem some other Star Alliance miles as well — including Aeroplan miles — though this can be a bit more challenging. For example, with Aeroplan, you have to book by phone, and when I called them to try and price out an itinerary, they couldn't pull up the flight at all.
So with other Star Alliance programs, it seems to be a case of "your mileage may vary," but this is easy enough to book through United at least.
Anyone considering flying Juneyao Airlines, or love their 787?