Gulf Air is in the process of taking delivery of their first ever Boeing 787-9 aircraft. The airline has 21 of these planes on order, which will help the airline radically transform their (currently outdated) fleet. Not only are they taking delivery of new planes, but they're also introducing a new livery, to give the airline an updated image.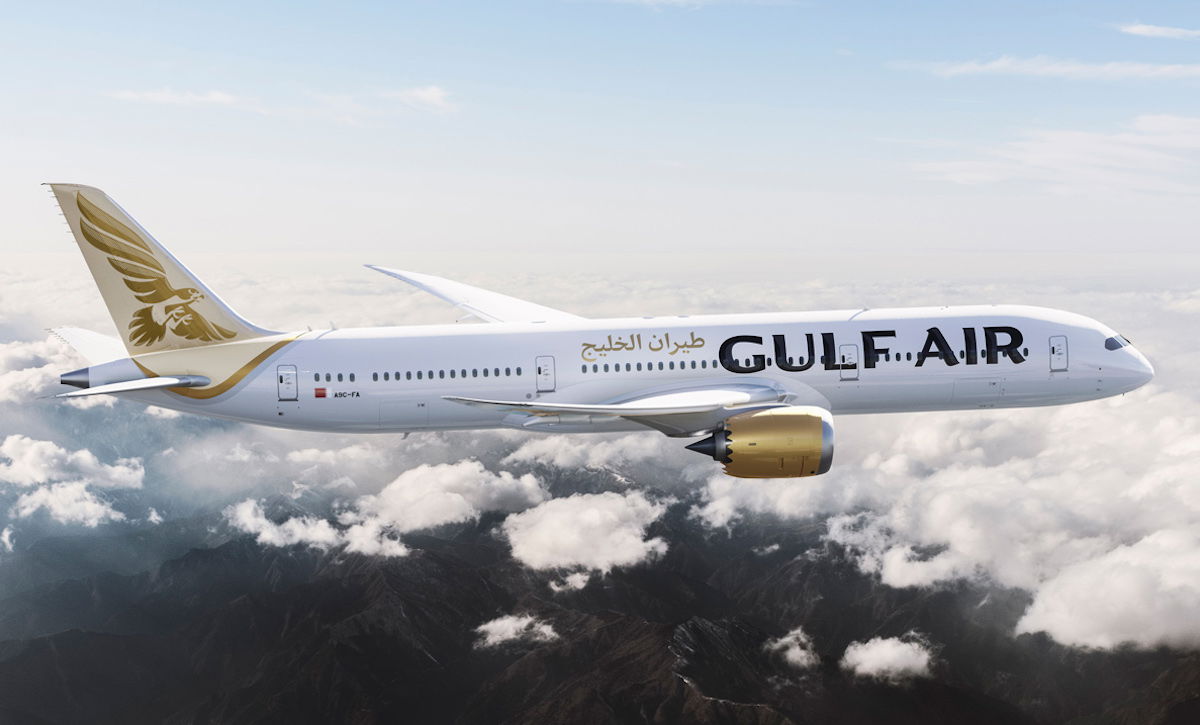 This week the first 787 landed in Bahrain, and for the first time the airline unveiled the new cabins… and they're beautiful. As we were expecting, Gulf Air is installing Apex Suites in business class on the 787, which I consider to be the world's second best business class seat, after Qatar Airways' Qsuites. This is fantastic, as Gulf Air becomes just the fourth airline to offer these seats, after Japan Airlines, Korean Air, and Oman Air.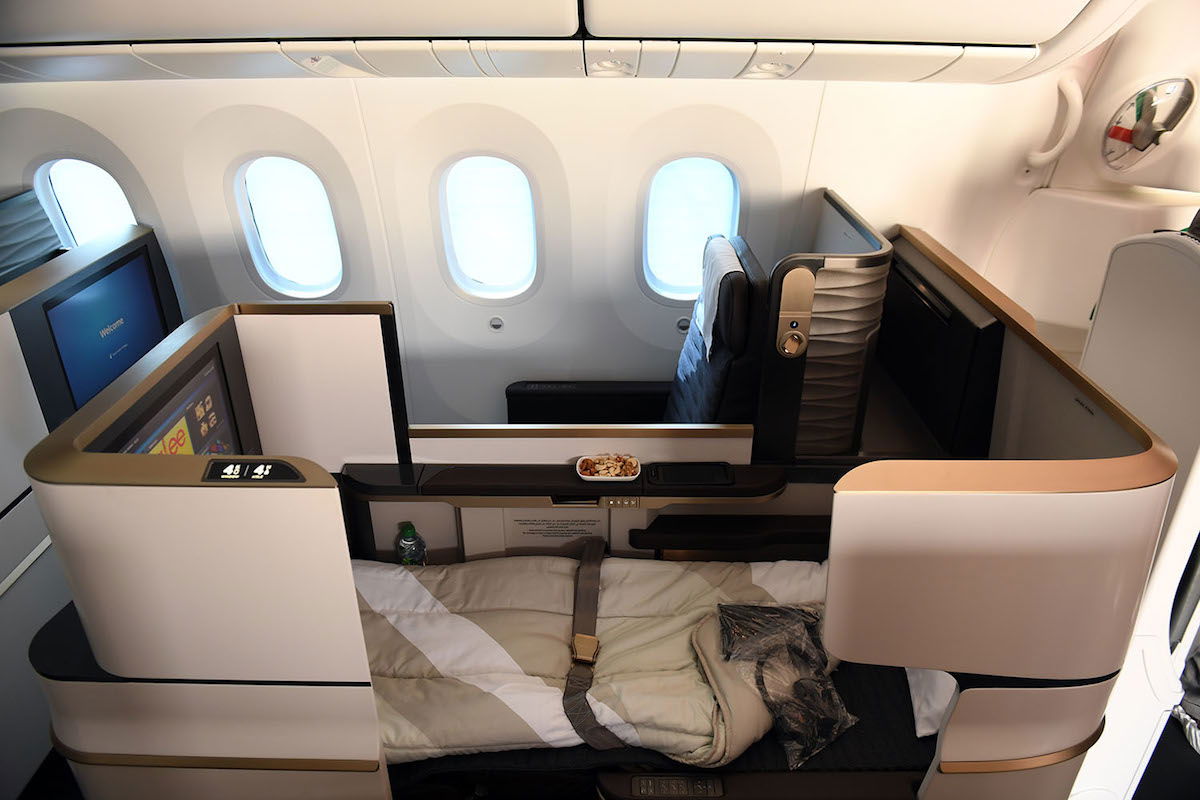 The cabin looks beautiful. Not only do I love the Apex Suites in general, but I think Gulf Air chose some of the nicest finishes for their seats.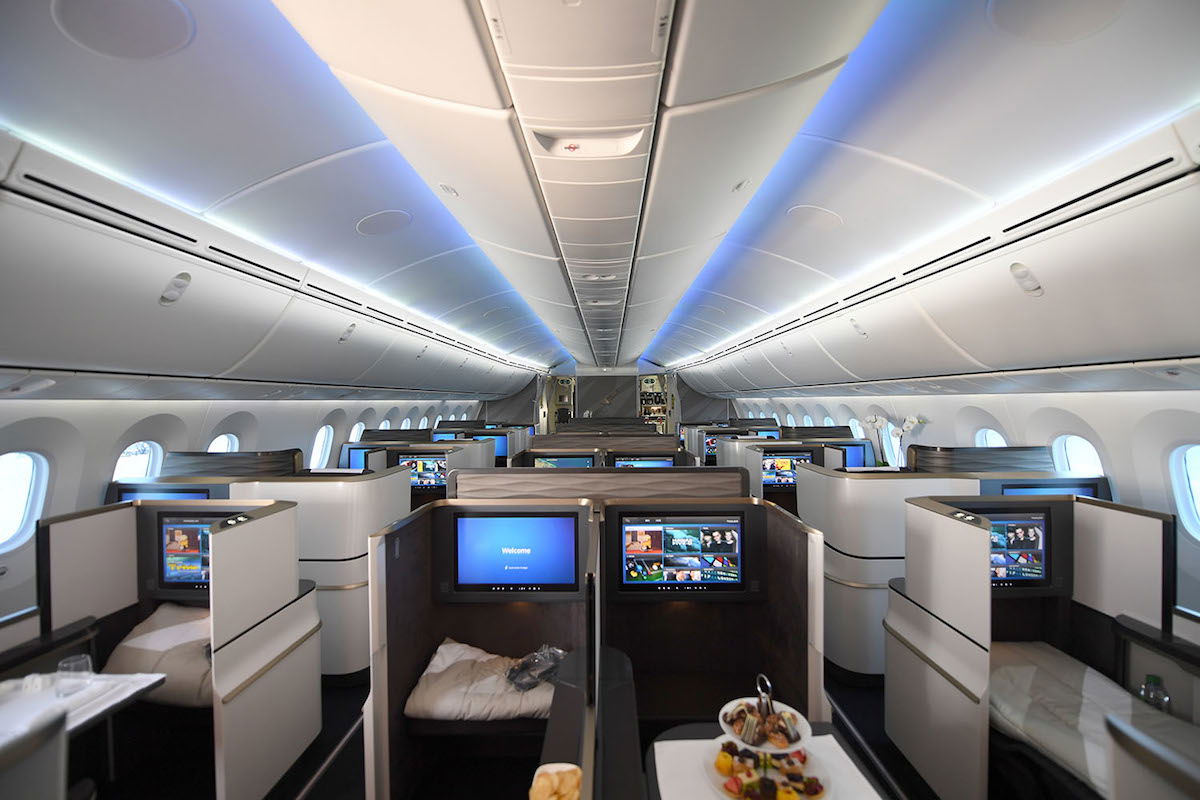 However, I have to question the creative direction of the person who "staged" this plane. That's an interesting place to put an orchid…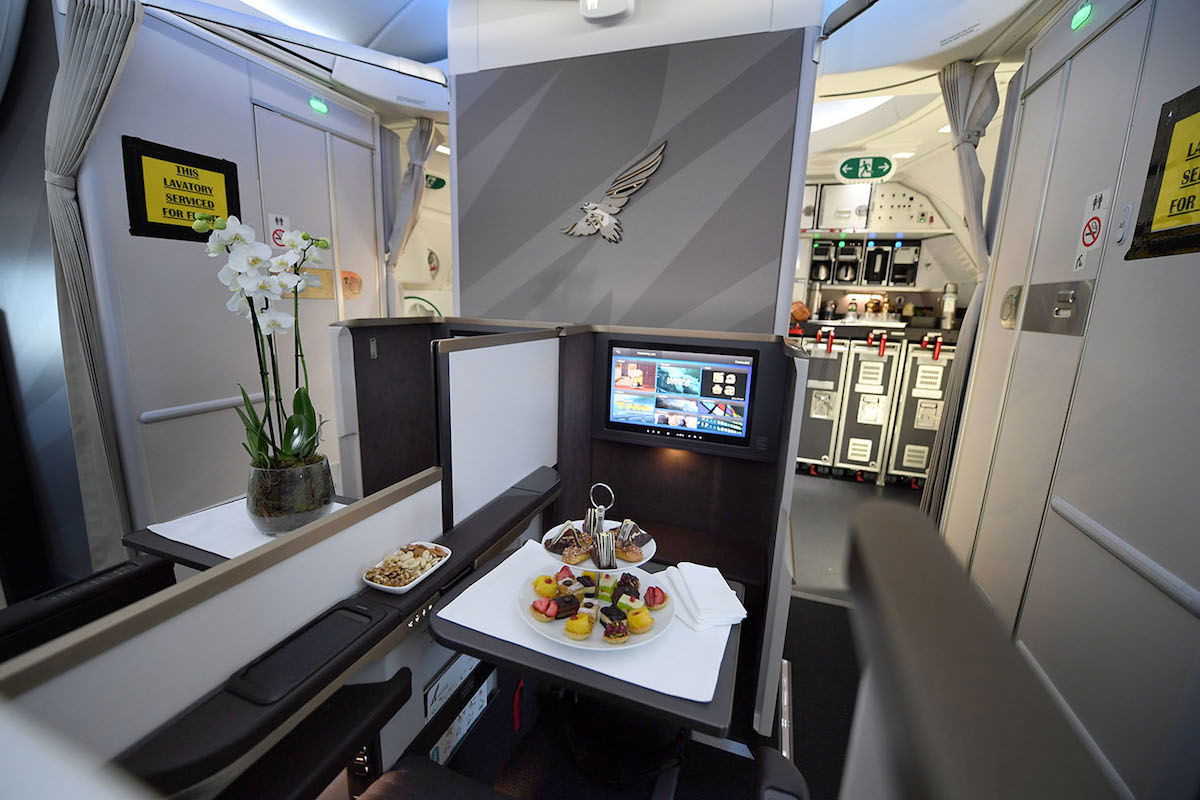 Economy is in a typical 3-3-3 layout, with personal entertainment at each seat.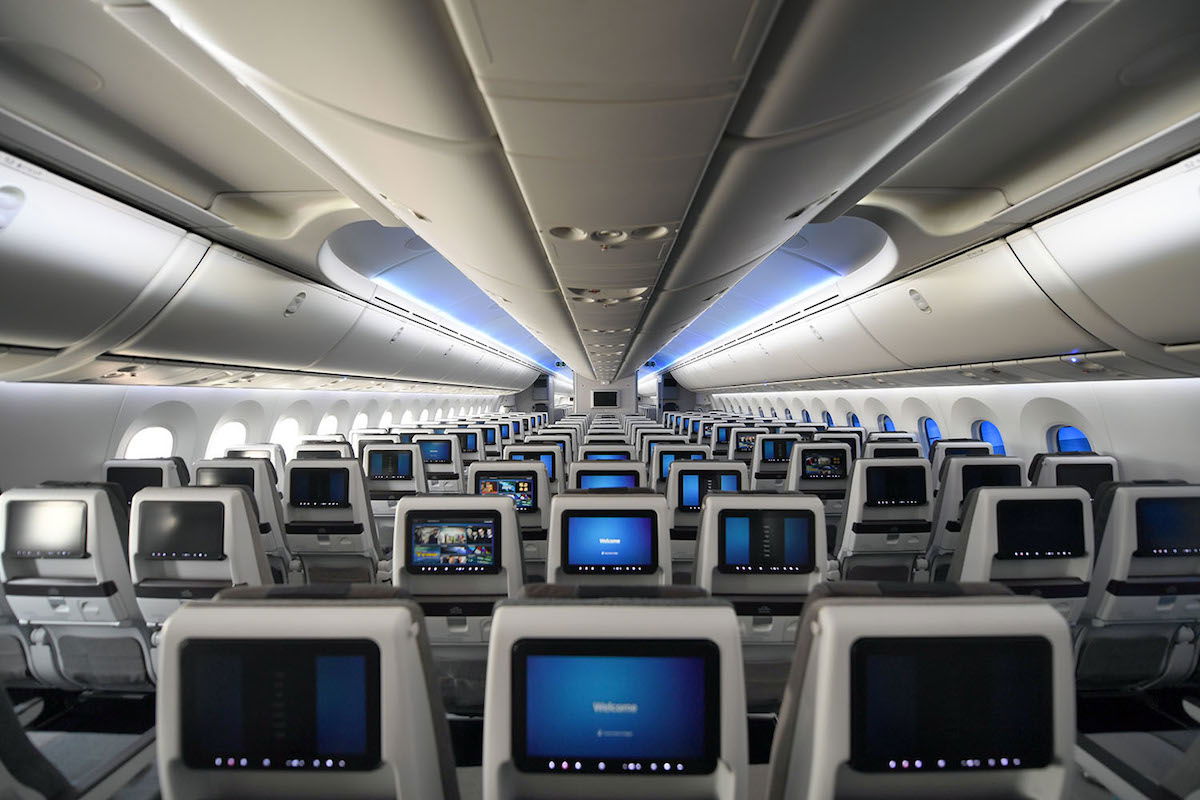 Congrats to Gulf Air, not just for getting these new, higher capacity, and more fuel efficient aircraft, but for actually introducing an industry leading business class hard product. Here's to hoping they spruce up the soft product as well, and create something truly special.
As of now, Gulf Air has scheduled their 787 debut for the Bahrain to London route for June 15, 2018. The 787-9 will operate the route twice daily. For the time being, the plane will operate short-haul flights to familiarize crews with the plane. However, over two months to do that is a long time, so there's a chance that Gulf Air will move up the 787 debut on their London route.
I can't wait to try Gulf Air's new 787 business class this summer. My plan is to fly Gulf Air to the Middle East, and then Oman Air's new first class from the Middle East back to London.
As a reminder, American Airlines is still partners with Gulf Air, so you can redeem AAdvantage miles on them. However, the partnership is ending on April 30, 2018, so you'll need to book before then (though you can travel on subsequent dates).
What do you think of Gulf Air's new 787 business class?
(Tip of the hat to @bahraini)