I'd file this more under "worth being aware of," rather than "what a deal, do this ASAP."
SWISS first class is pretty exclusive
SWISS offers first class on its long haul fleet, including 777s, A330s, and A340s. The product is solid, and ranks on my list of the world's dozen best first class experiences.
The catch is that redeeming miles for SWISS first class isn't easy:
SWISS doesn't make first class award seats available to members of partner frequent flyer programs
SWISS first class award seats can only be booked by Miles & More Senator elite members and above; not only is Senator status hard to earn, but Miles & More has steep carrier imposed fuel surcharges on award tickets, and the points currency is hard to come by (Miles & More doesn't partner with any major transferable points currencies)
For a vast majority of people, the only real way to book SWISS first class is to outright pay for it. Fortunately SWISS sometimes has good paid first class fares, in which case first class could be a bargain. However, this is usually between more competitive city pairs (like Stockholm to Dubai, for example), rather than for itineraries to & from Zurich (where SWISS has a lot more pricing power)
There is one other way to get into SWISS first class, which I think is worth highlighting.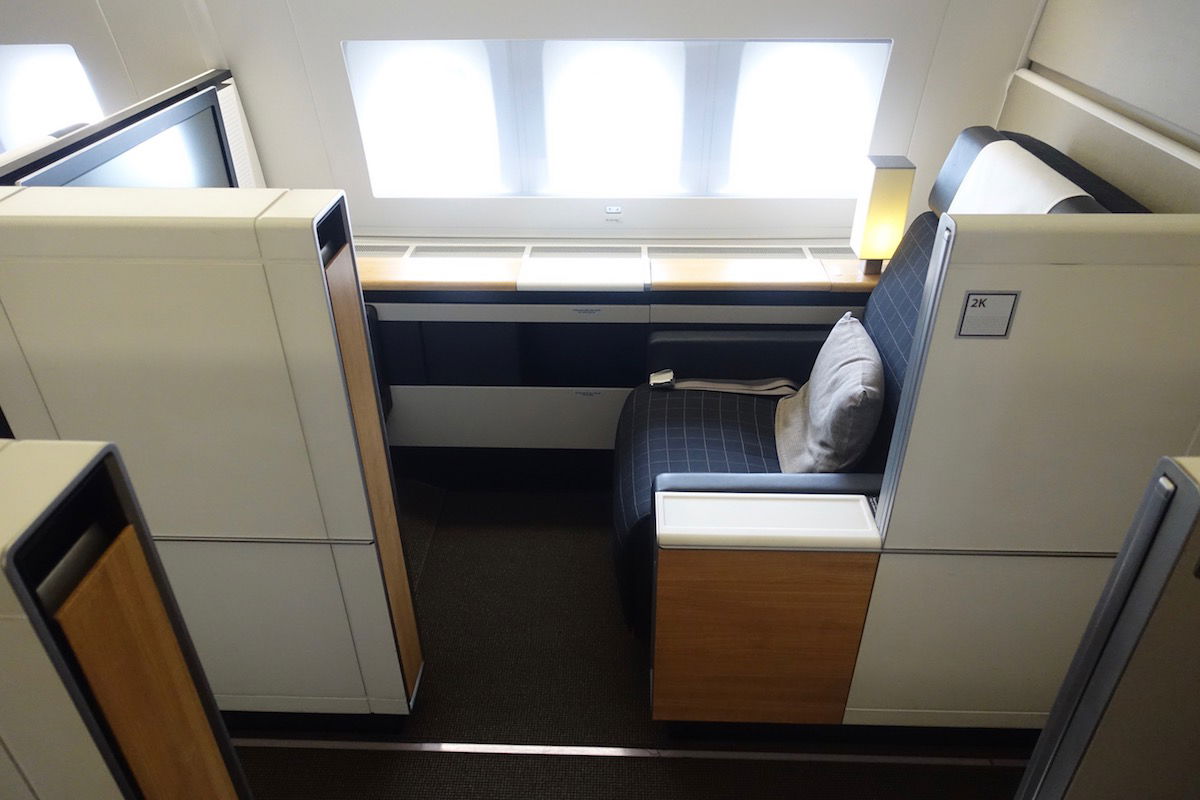 SWISS sells first class upgrades at the airport
I fly SWISS a fair bit — typically in business class, and almost always with miles earned through a partner airline frequent flyer program, like Air Canada Aeroplan or Avianca LifeMiles. This way I can get a great award rate and don't have to pay carrier imposed fuel surcharges (which for a one-way award ticket from the United States to Europe in business class would run $800).
SWISS has a first class bid upgrade program, whereby you can bid on an upgrade that could clear between 48 and 132 hours before departure. The catch is that you have to be on a ticket issued directly by SWISS. That could be useful if you find a discounted business class ticket, but isn't ideal if you're booking a ticket with miles through a partner program (in which case another airline would be issuing your ticket).
This is where there seems to be an interesting trick — it seems that SWISS allows upgrades for cash at the airport from business to first class, including for partner award tickets. In other words, subject to availability, you can upgrade a SWISS business class partner award ticket to first class on the day of departure for cash.
Funny enough, in the past 24 hours I had two friends flying on partner SWISS business class awards from the US to Zurich, and I asked them to inquire about upgrade costs. In both cases the agents seemed familiar with the policy and consulted a chart that listed the pricing.
How much is SWISS charging for business class to first class upgrades on partner award tickets?
Chicago to Zurich costs $999
Los Angeles to Zurich costs $1,789
Now, I'd love more data points from OMAAT readers. If you have a partner SWISS business class award ticket anytime soon, I'd appreciate if you could ask how much a paid upgrade is at the airport. I'm curious if it's different if originating in Europe vs. the United States, and if the upgrade cost is consistent for a given market. All I have is those two data points.
So my theory is that the "shorter" long haul flights cost $999 to upgrade, while the "longer" long haul flights cost $1,789 to upgrade.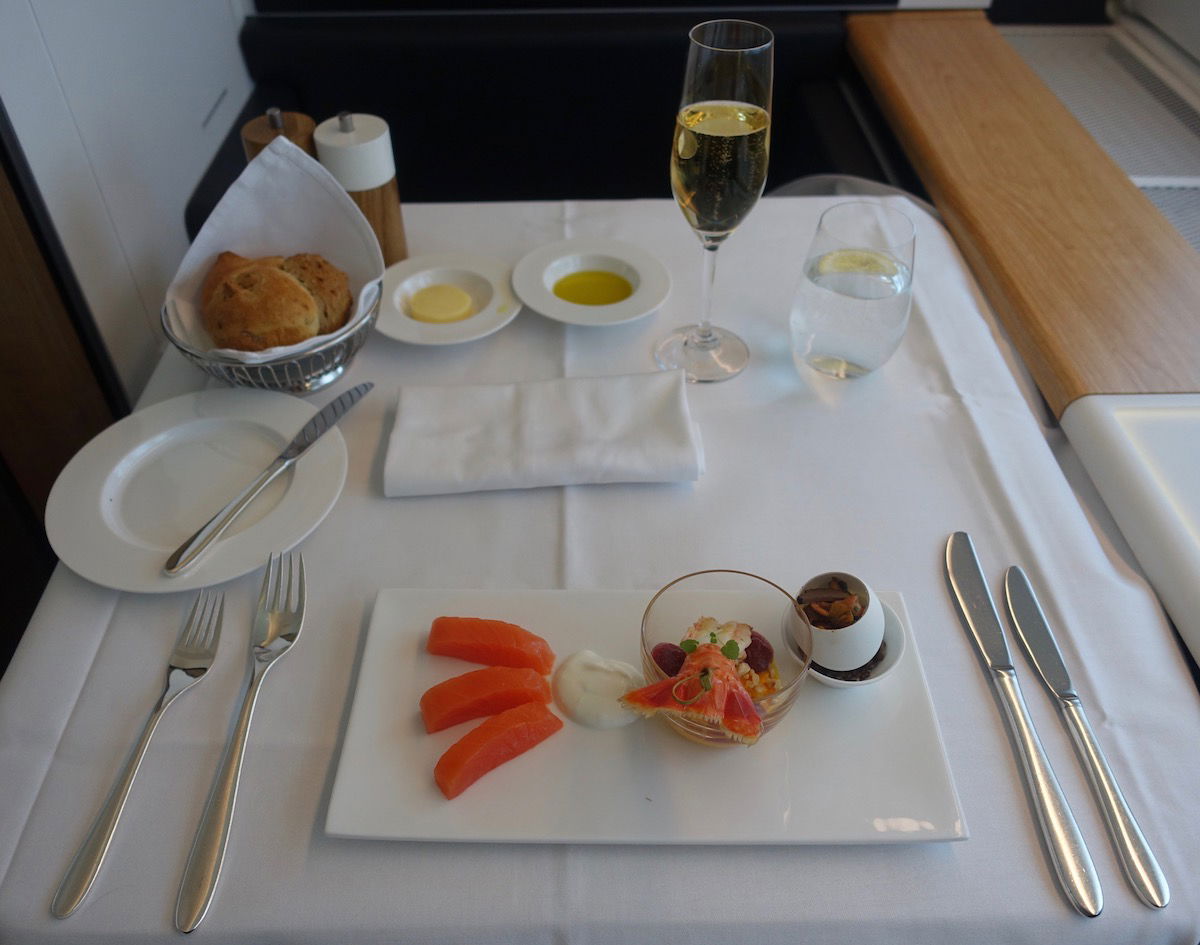 Is a SWISS first class cash upgrade worth it?
It goes without saying that SWISS first class cash upgrades aren't some incredible value on the day of departure, unlike the opportunities to upgrade Emirates flights with Skywards miles on the day of departure.
That being said, depending on how you look at it, this could be a good value for a special occasion:
I'd definitely say the $999 upgrade cost could represent a good value, while the $1,789 upgrade cost is much harder to justify, since there aren't really any incremental services on longer long haul flights
I don't have any data points confirming this yet, but assuming that pricing is the same if originating in Zurich, I'd say this could be worth it on a daytime flight to the United States, especially if you can use SWISS' incredible first class lounge, which I rank as one of the best in the world
This really is all about how you frame it. On the one hand, many people would correctly wonder why they'd pay an extra $1,000 for first class on an eight hour flight when they already have a flat bed in business class, with solid food & drinks.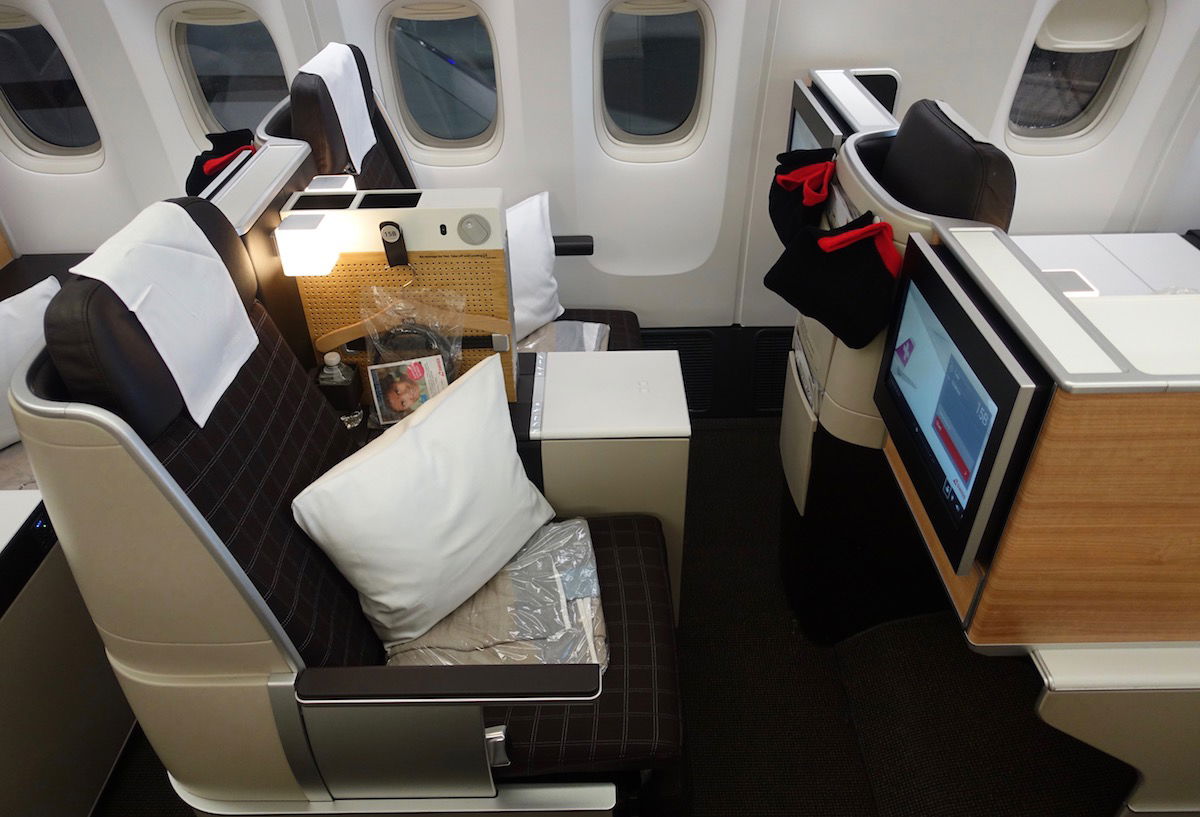 On the other hand:
The $1,000 upgrade cost is only marginally more than the $800 fuel surcharge you'd pay if booking a first class award from the United States to Europe through Miles & More, and that's not even accounting for the fact that most of us don't even have the status required to book these awards
Paid upgrades on the day of departure generally get you last seat availability, rather than being restricted to award availability
SWISS has some pretty incredible seasonal menus in first class, depending on how much you're into that; we've seen the airline offer everything from caviar to truffle tastings in first class
Is the upgrade worth it in absolute terms? It depends who you ask, and how you value premium travel. But in relative terms I'd say this is almost on par with the only option to redeem miles for SWISS first class, which is only available to select elite members of Miles & More.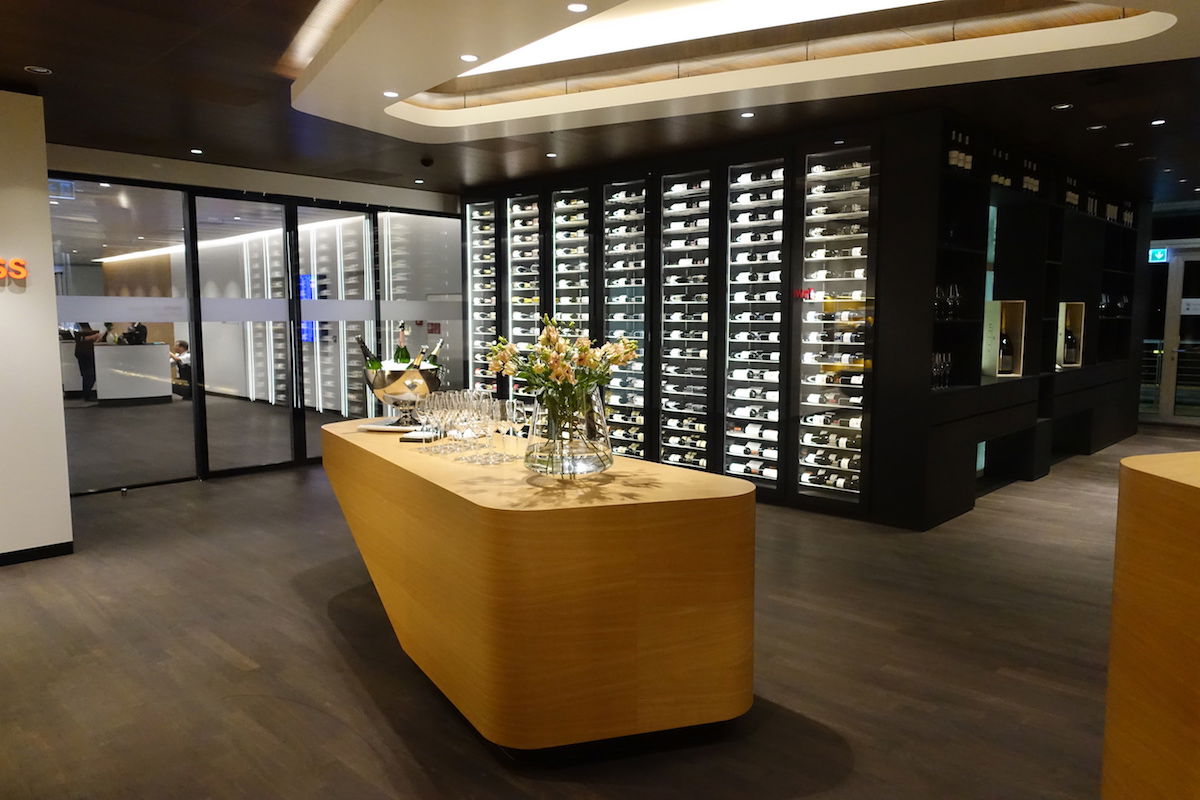 Bottom line
SWISS seems to offer upgrades to first class for cash on the day of departure, even if you're traveling on a business class award ticket booked through a partner airline. My initial data points suggest that you'll pay $999 for an upgrade on a "shorter" long haul flight (like Chicago to Zurich), and $1,789 for an upgrade on a "longer" long haul flight (like Los Angeles to Zurich).
I'm not at all suggesting that this is a great deal, but rather just that it's worth being aware of, given how elusive SWISS first class is otherwise. For some people, the $999 upgrade cost could be worth it, while for others it will seem like a total waste.
If you're flying in SWISS business class anytime soon on a partner award ticket, I'd love some more data points about upgrade costs (even if you have no intention of actually upgrading)!
Does anyone have experience with paid upgrades to SWISS first class on day of departure? Would you upgrade to SWISS first class for $999?