Recently we've seen a lot of airlines make positive changes to their inflight Wi-Fi offering, from introducing free Wi-Fi with no limits, to introducing free inflight messaging. Up until now, SWISS has probably been the single worst major airline when it comes to the value proposition of its inflight Wi-Fi, but that will finally be changing.
SWISS introduces free inflight messaging
As of August 2, 2023, SWISS will be introducing free inflight messaging on all long haul flights. This will be available throughout the flight to all customers, with no data limits. This will be limited to chat services such as WhatsApp, Facebook Messenger, and Telegram, and it will be available on smartphones, laptops, and tablets.
You'll be able to send and receive pictures, but won't be able to send or receive videos. Furthermore, this won't allow you to access social media, email, etc.
This is a huge step in the right direction, and will help many travelers on SWISS better pass time onboard.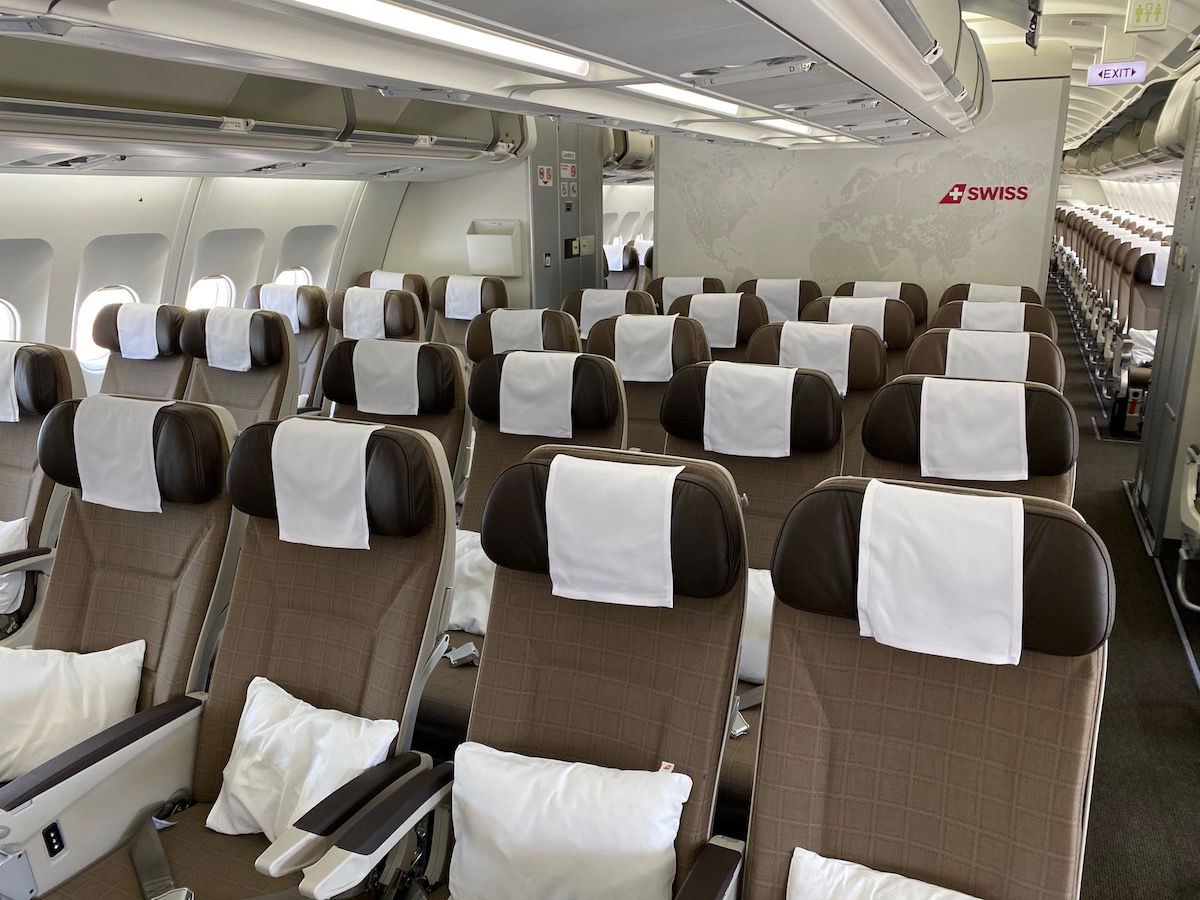 SWISS lifts data caps on Wi-Fi packages
Here's what's equally exciting. SWISS will be drastically improving the value proposition of its paid Wi-Fi packages. As of August 2, 2023, SWISS will have two Wi-Fi packages on long haul flights, both with no data caps:
A four hour Wi-Fi pass will cost CHF 25 (~$29)
A full flight Wi-Fi pass will cost CHF 35 (~$40)
On top of that, SWISS first class passengers, as well as HON Circle members, will receive unlimited free Wi-Fi.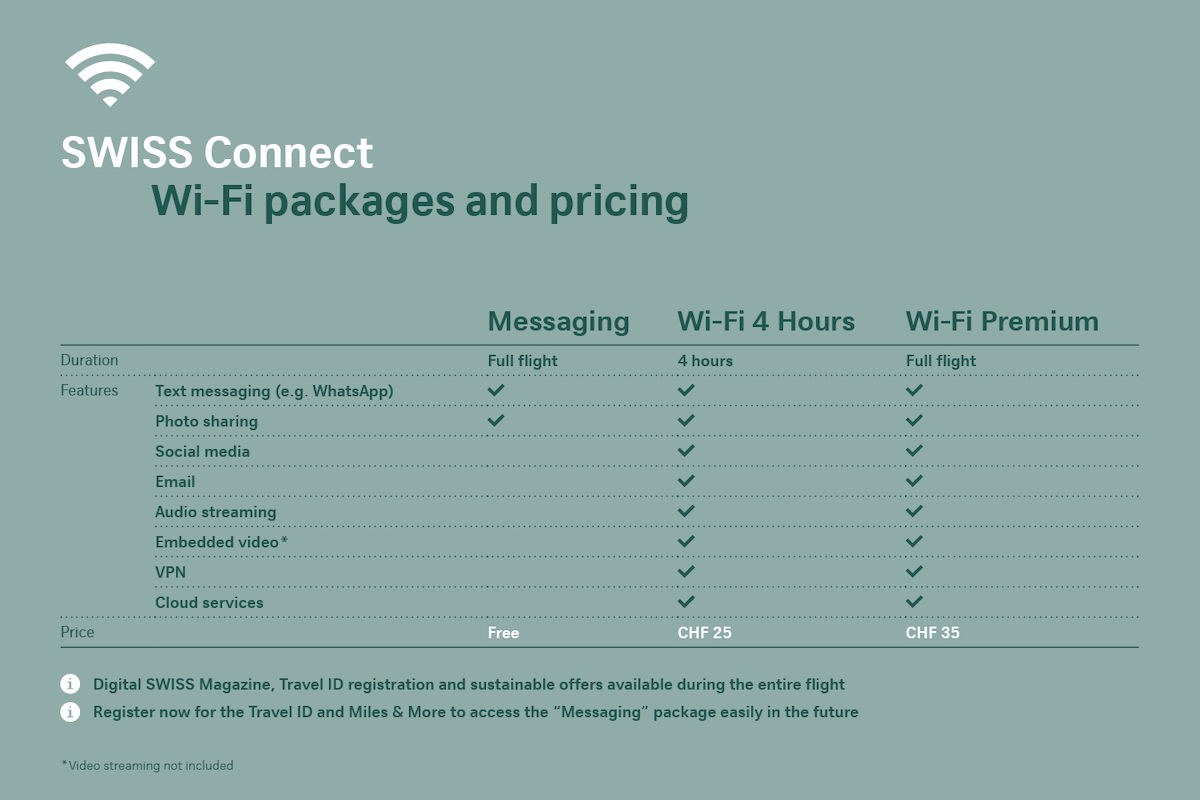 Admittedly paying $40 for inflight Wi-Fi is hardly a deal, though it's so much better of a deal than before. As a point of comparison, previously SWISS' Wi-Fi plans were based on data usage. A plan for 220MB of data cost CHF 59 (~$68), which was outrageous.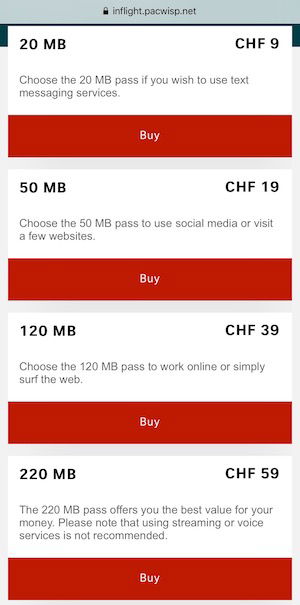 If you're on a long haul daytime flight and are trying to stay productive, you could easily spend a couple of hundred dollars on Wi-Fi on the flight. So to pay "just" $40 is a bargain, by comparison.
To ensure there's sufficient bandwidth for everyone, SWISS will be turning off video streaming services, with the exception of videos on social media platforms. Audio streaming, cloud services, and VPN services, will all be available.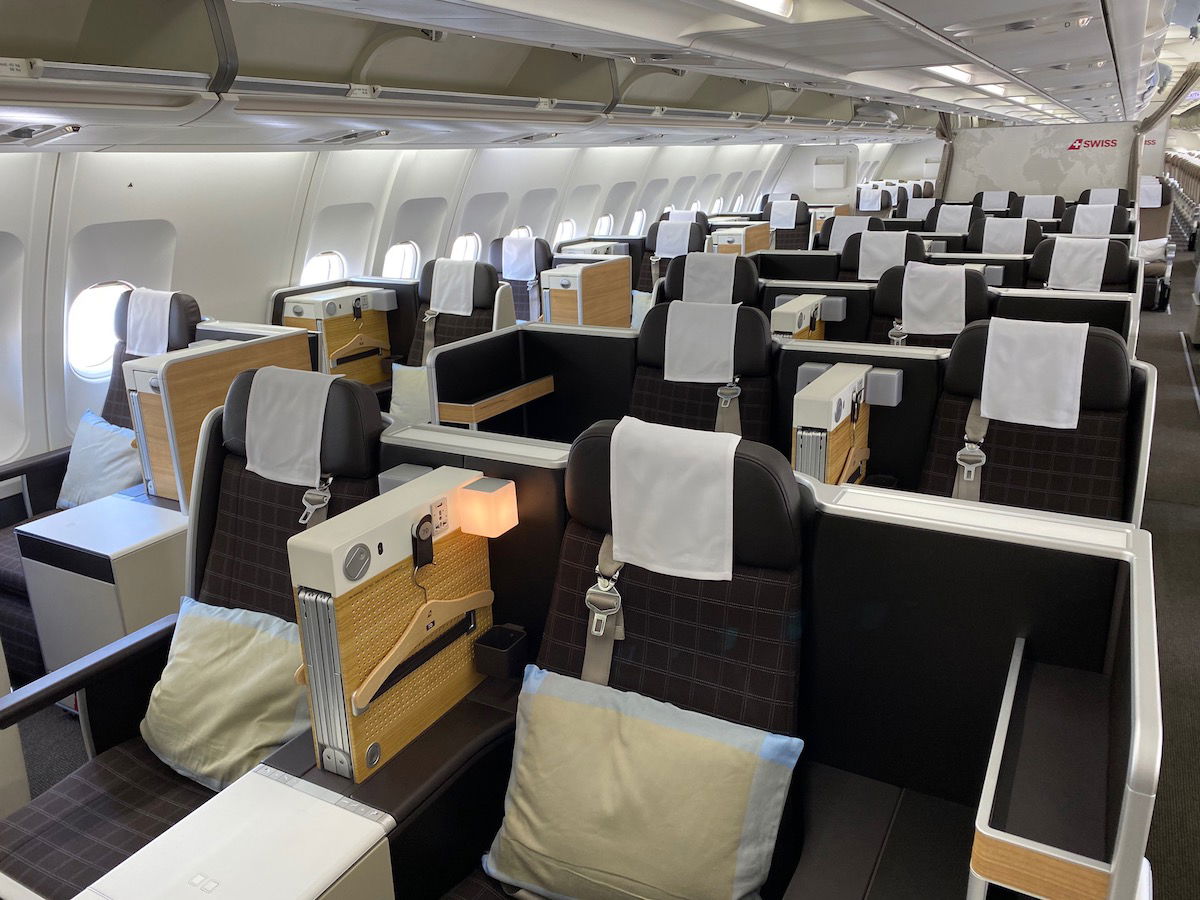 Bottom line
SWISS is hugely improving its Wi-Fi value proposition as of August 2, 2023. The airline is adding free inflight messaging on long haul flights, and is also greatly reducing Wi-Fi pricing for those interested in a paid package.
For around $40, you'll be able to buy a package valid for the entire flight with no data caps. While still among the highest Wi-Fi pricing of any airline, it's a great improvement.
What do you make of SWISS' inflight Wi-Fi changes?