Dear Hyatt,
Hope you're doing well! I just got back from a stay at the Grand Hyatt Seattle — and I've got to say, fabulous job there, honestly. I'm iffy on most of your domestic Grand Hyatt properties because they tend to be cookie cutter conventioneer factories, but the Grand Hyatt in Seattle is different — it feels like one of the nicer international Grand Hyatt properties. Huge, thoughtfully laid-out rooms. Terrific views. Nice, techie touches — love the bedside shade controls.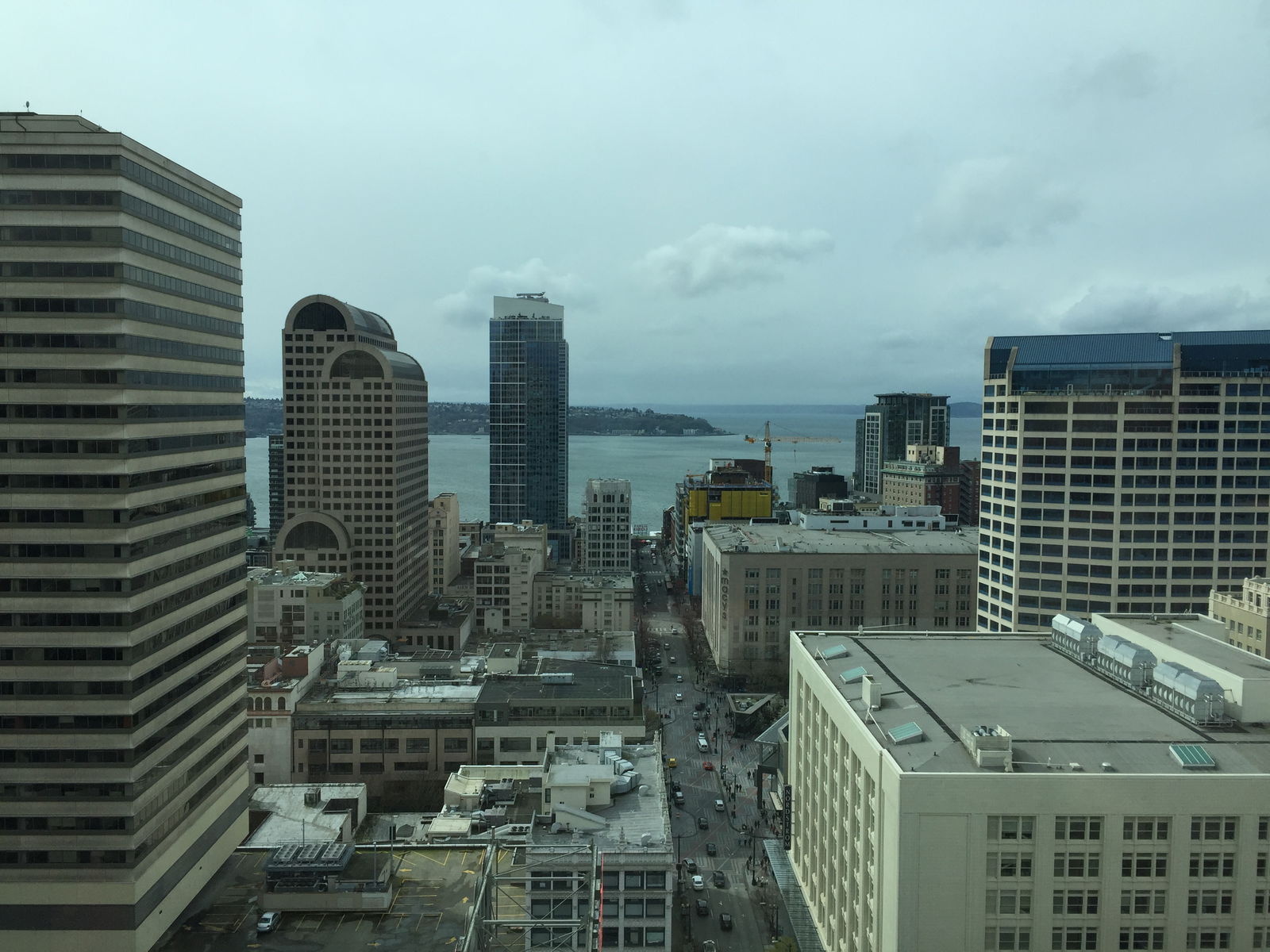 Love, love, love the bathrooms. White marble. Spacious. Awesome shower pressure. An enormous soaking tub with one of those high capacity faucets that fills the tub in 2 minutes flat — it feels like a Four Seasons! I almost can't believe I'm in a Grand Hyatt.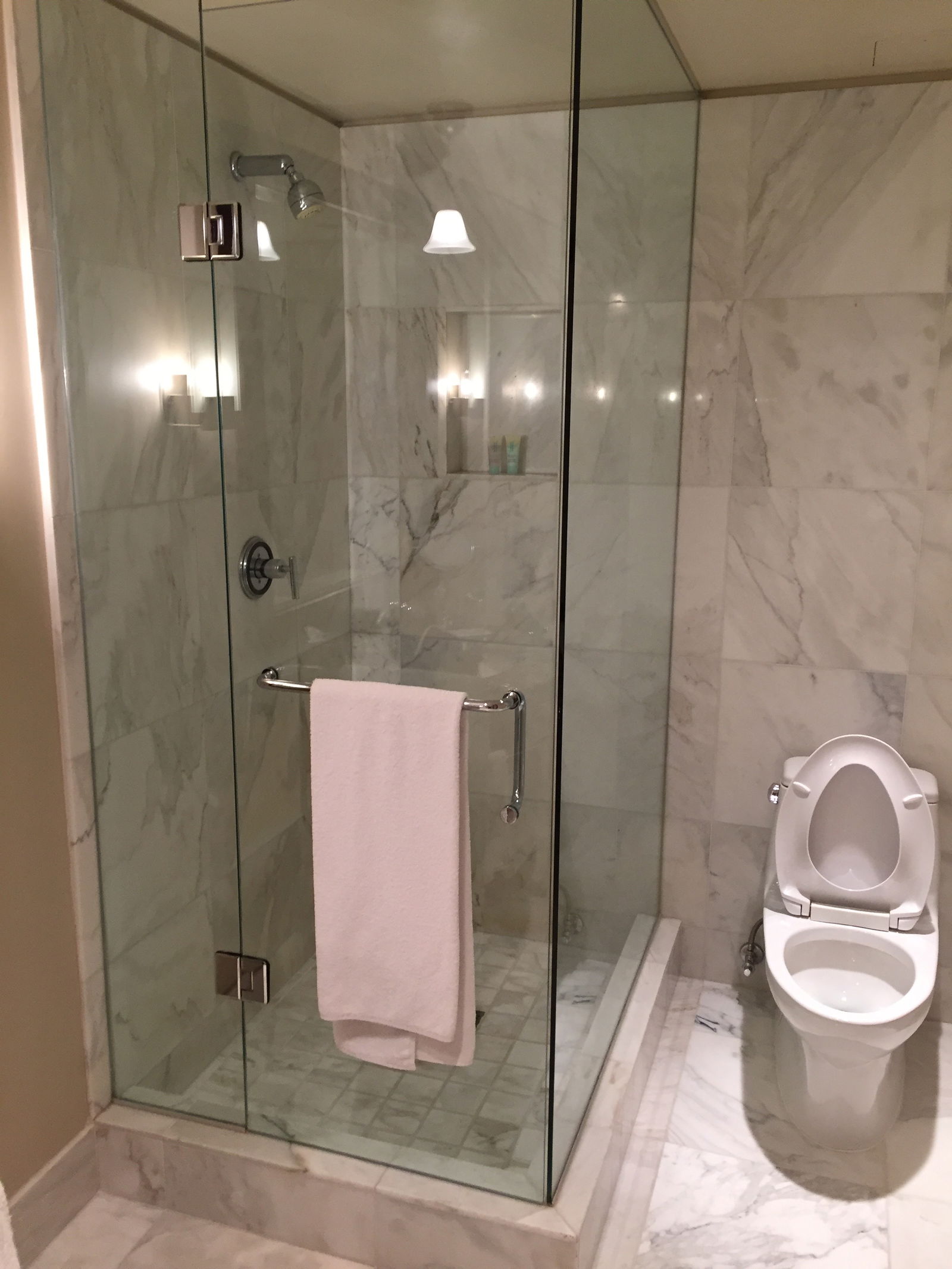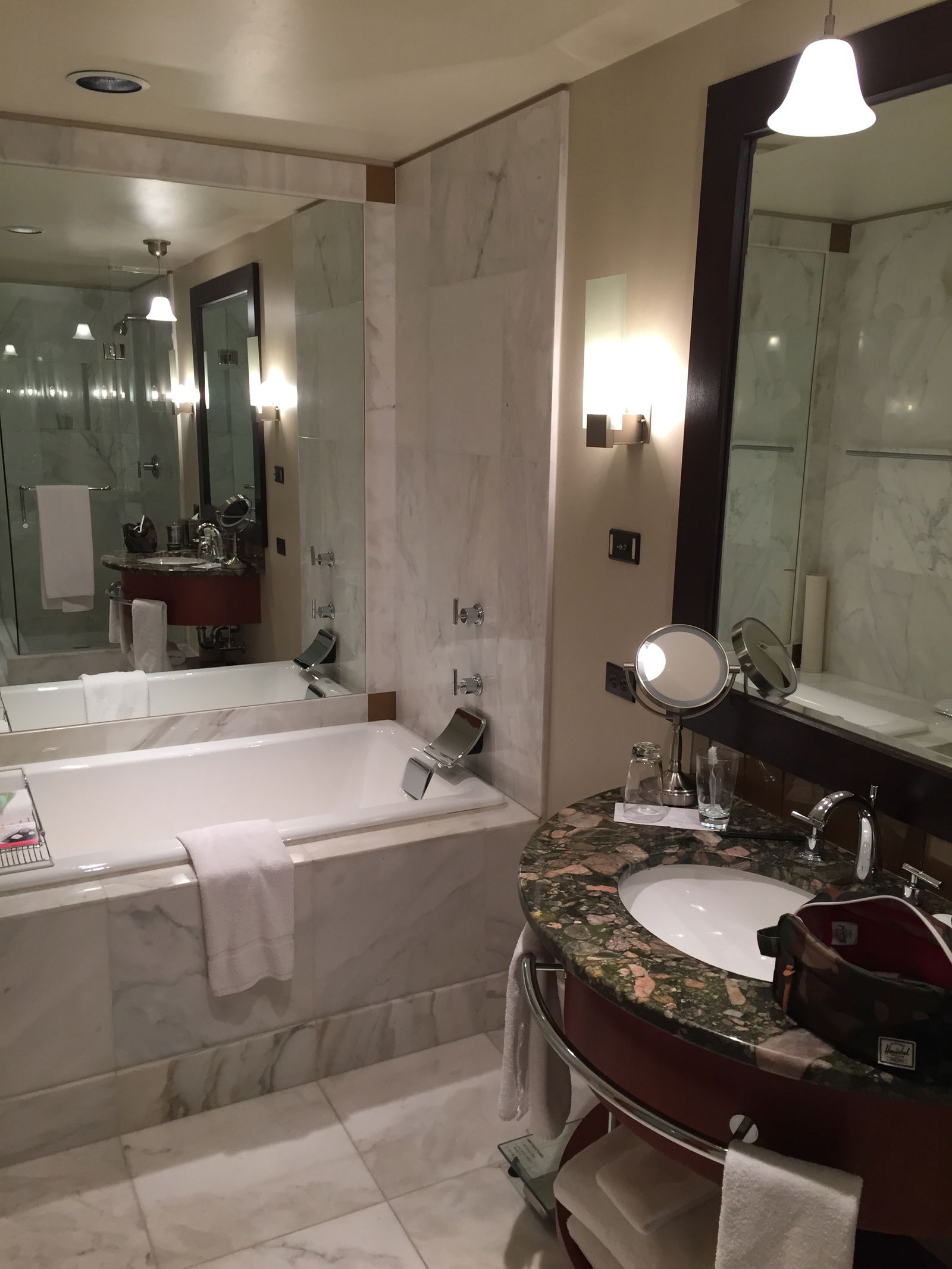 Dare I say, the Grand Hyatt Seattle feels unabashedly luxurious?
Except for one thing.
The toiletries. The June Jacobs Spa Collection toiletries, to be specific. Now, before I go into particulars, let's be clear that Ms. Jacobs herself is probably a lovely person. I've got no beef with her personally!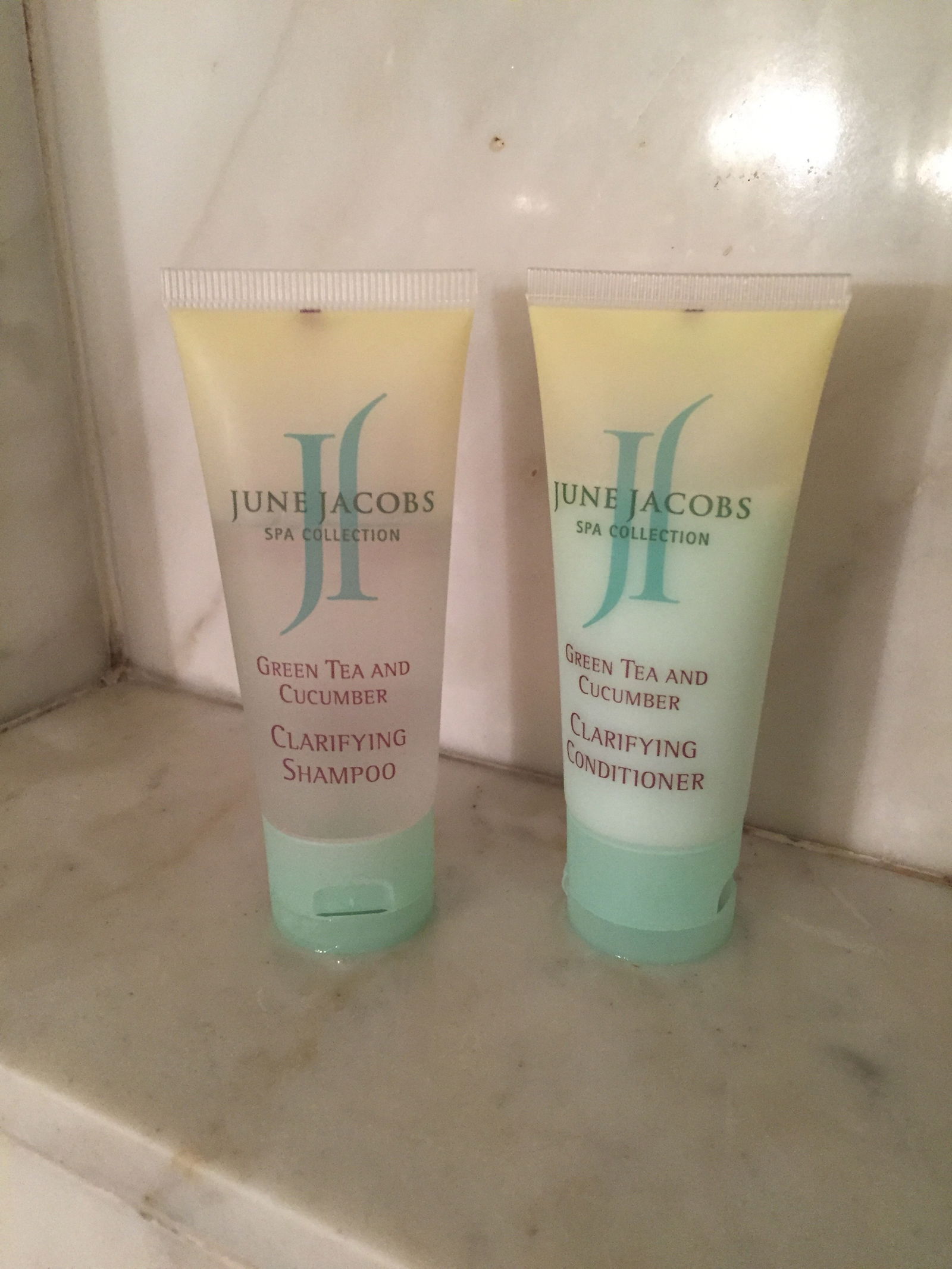 If you read OMAAT, dear Hyatt, you may have seen Ben complain about the June Jacobs toiletries before. And that's because, I'm very sorry to inform you, but they suck.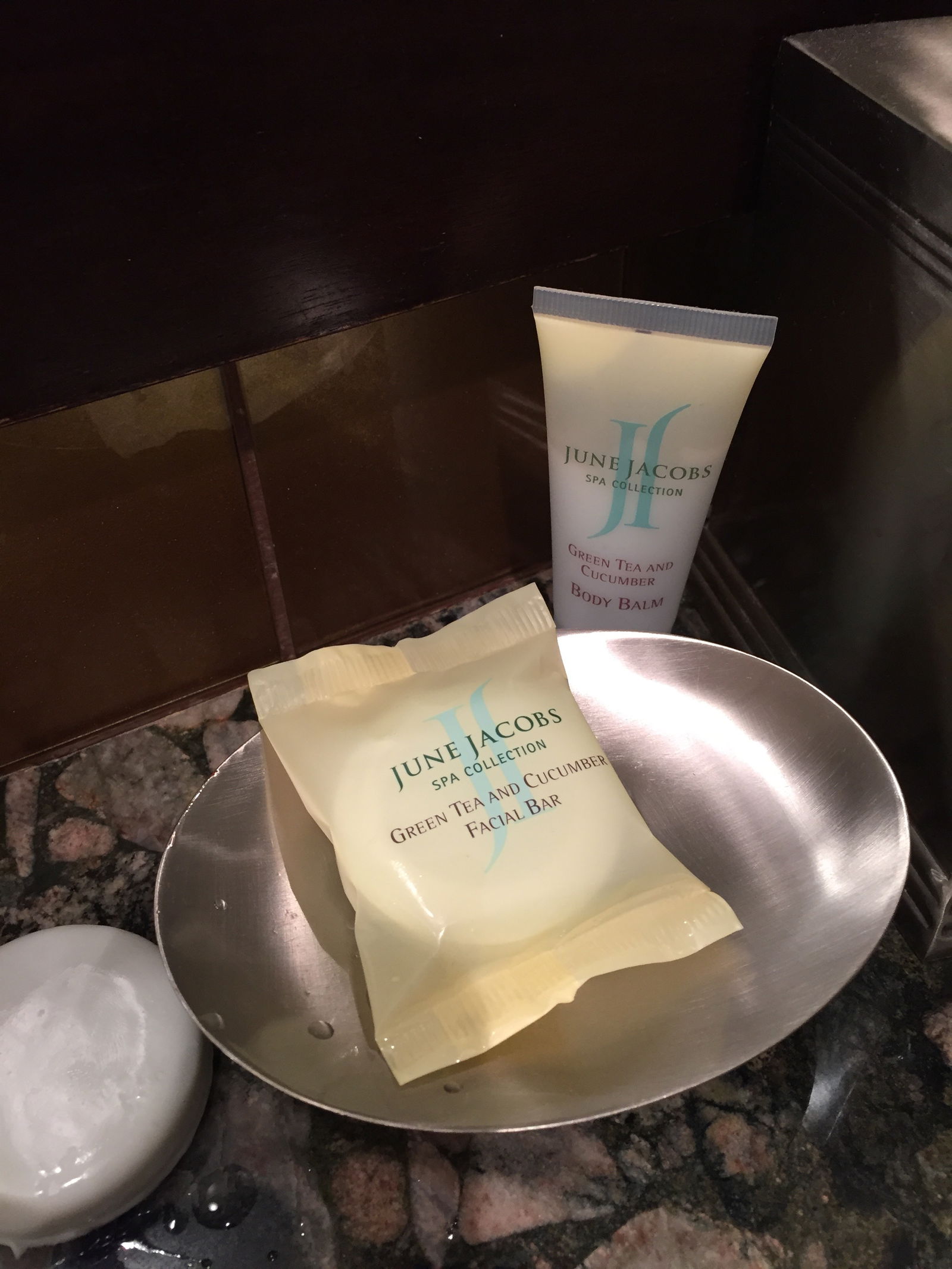 Yes, yes, we here at OMAAT are a bit toiletry-obsessed. But with good reason! Though they might seem like a relatively insignificant line-item on the guestroom budget, a mere afterthought, I can assure you toiletries are not. Rather, they are the "goodies" every traveler looks forward to using and stuffing in their Dopp kit before checking out. Good toiletries are an ambassador for the hotel brand, a measure of goodwill that pays dividends.
You guys do a pretty good job with your Park Hyatts! (Except for the Park Hyatt in Siem Reap, which inexplicably uses June Jacobs.) Andaz knocks it out of the park, too. So how come you fail so miserably with June Jacobs at the Grand Hyatts or, worse, Portico at the Regencies?
I can't speak for Ben and Tiffany right now, but here's what I think is wrong with June Jacobs toiletries:
The Green Tea scent is vaguely unnatural and not executed in an especially appealing way. I just don't think it smells very good, to be honest.
I'm no dermatologist so I can't vouch for the product's actual effectiveness, but I don't feel "refreshed" after using the June Jacobs products like I do with other products.
The packaging is, let's face it — pretty dowdy. It's also fairly aggressively feminine in packaging and scent, which is a turnoff for me personally.
Who is June Jacobs? Are we supposed to know her? Are we supposed to be impressed by this non-brand?
I know literally zero people who have stayed at Grand Hyatts and mentioned the June Jacobs toiletries in a positive way. (I know several who have made indifferent to disparaging remarks about the product line, though.)
The fix is simple: up your toiletry game, Hyatt. You don't even necessarily need to spend more money or enter into a new partnership. You guys stock C.O. Bigelow products at several of your New York properties, for instance — that stuff's great. And it's fairly middle-market, too — it's not like I'm asking you to swap out June Jacobs for Hermes or anything.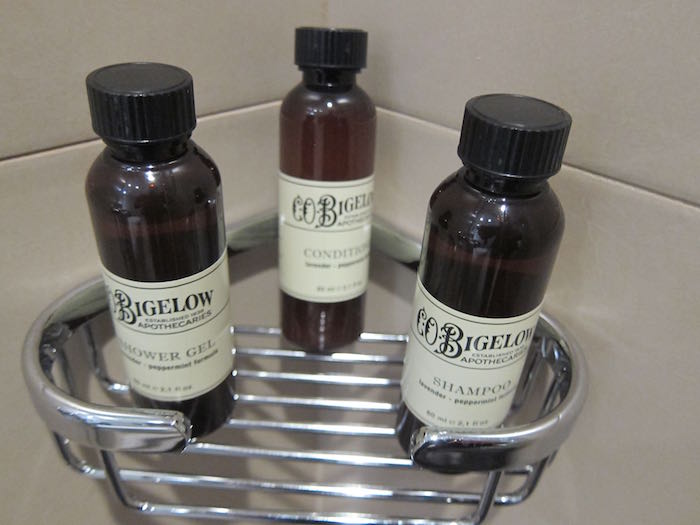 Look, just between us, I know you know there are some real stinkers out there sporting the Grand Hyatt label — San Diego, for example (yuck). But there are also some terrific Grand properties out there — Hong Kong, Berlin, and yes, Seattle — why should they be brought down by some third-rate toiletries you got on clearance?
Anyway, thanks for listening, Hyatt — I think C.O. Bigelow would be a terrific brand standard for the Grand Hyatt badge, but perhaps I can open this up to OMAAT readers:
What do you think of the June Jacobs brand? What toiletries would you like to see stocked at Grand Hyatts instead?
Have a great week, Hyatt, and take our advice!
Your loyal Gold Passport member,
Nick