Luxury hotel brands try to differentiate themselves in all kinds of ways. One (arguably) minor way they do so is by partnering with other luxury brands on their toiletry and skincare lines. While I'm not suggesting that you should pick a hotel brand because of the toiletries that they offer, I think I'm not alone in preferring some brands to others.
In this post I wanted to share my favorite hotel toiletry brands, and then I'm curious to hear what brands OMAAT readers prefer. To be clear, my rankings are based purely on my perception of products and brands, from the packaging, to the scent, to how it feels using them, to memories I associate with them. I'm not claiming any authority with my opinion, so please don't ask me to defend my preferences!
Still, I'm sure I'm not alone in getting more excited about some toiletry brands than others. Just to give one example, Ritz-Carltons generally use Asprey's Purple Water line. I don't know why, but the toiletries do nothing for me. They're totally fine, and totally unmemorable to me.
With that out of the way, below are some of my favorite hotel toiletry brands.
Le Labo at EDITION & Park Hyatt
Le Labo generally supplies toiletries for EDITION and Park Hyatt hotels, and it's probably my single favorite toiletry brand. I love how there are different scents, and how they're often customized for individual hotels (with the branding on the bottles even reflecting that). I enjoy the scents, and also appreciate that they seem to be fairly mild.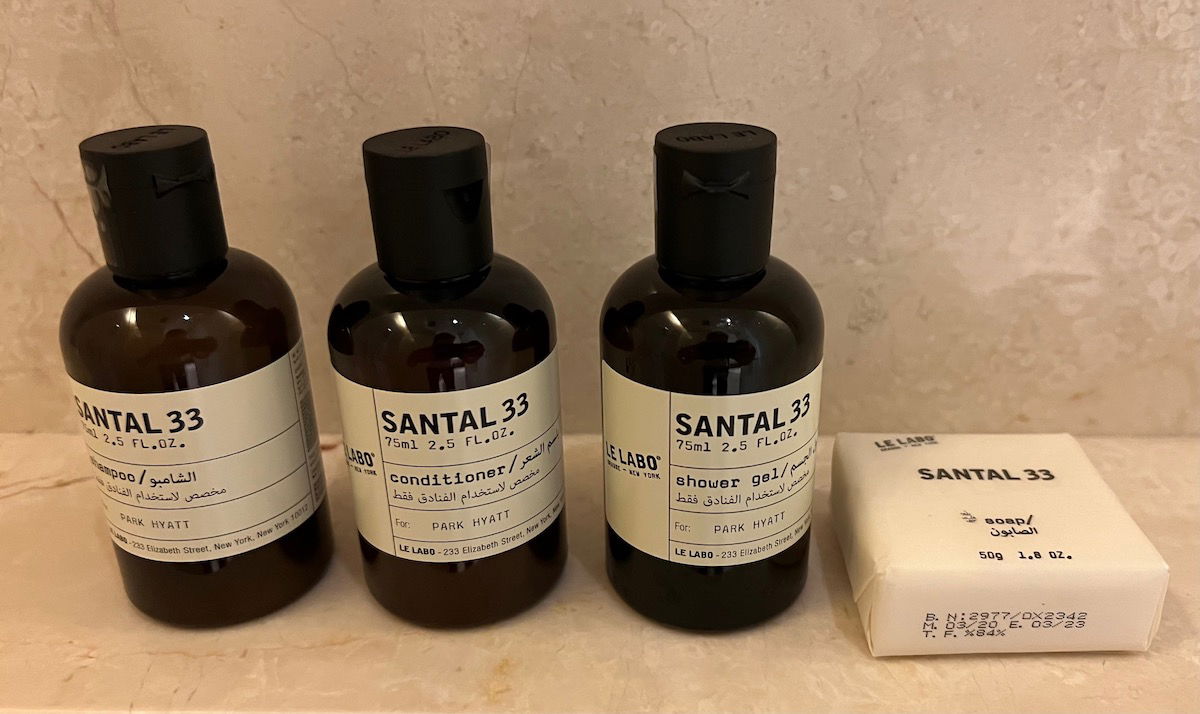 Remède at St. Regis
Remède products are available at most St. Regis properties. This is probably the most controversial product line you'll find at a major hotel, since the scent and feeling of using it isn't really agreeable or neutral. That being said, personally I love it. To me, using Remède products almost feels like washing your hair with toothpaste, as it tingles quite a bit. I also like how the body wash has beads in it for exfoliation. I totally get why others may not like these products, but personally I do.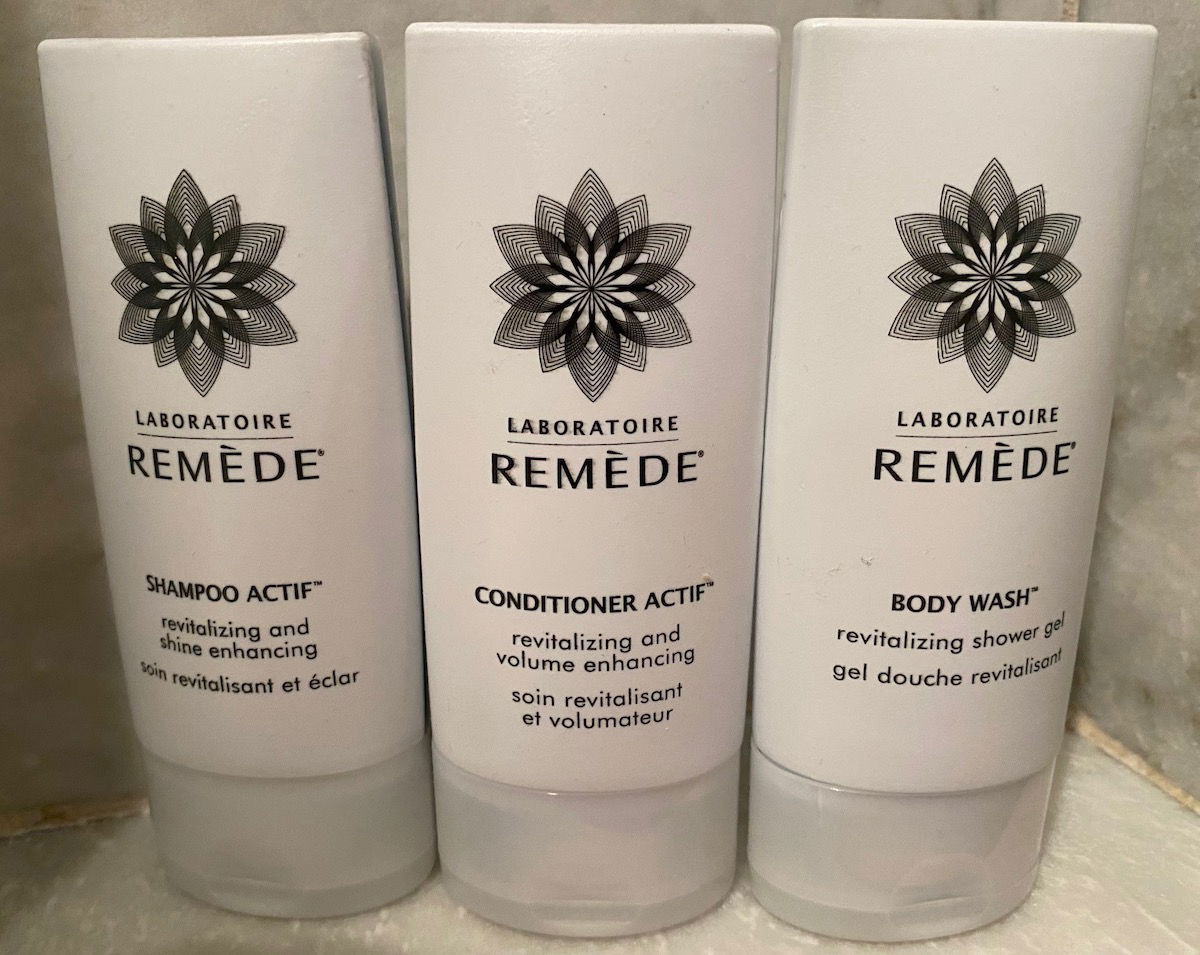 BVLGARI at various hotel brands
I love BVLGARI toiletries, including the packaging, scent, and feeling of using them. The catch is that while many hotels have BVLGARI toiletries, there's not much consistency as to which brands have them. Yes, as you'd expect, BVLGARI hotels have these products, but that's a small hotel group, with just half a dozen properties. On top of that, you'll find BVLGARI toiletries at select properties of Four Seasons, Rosewood, and more.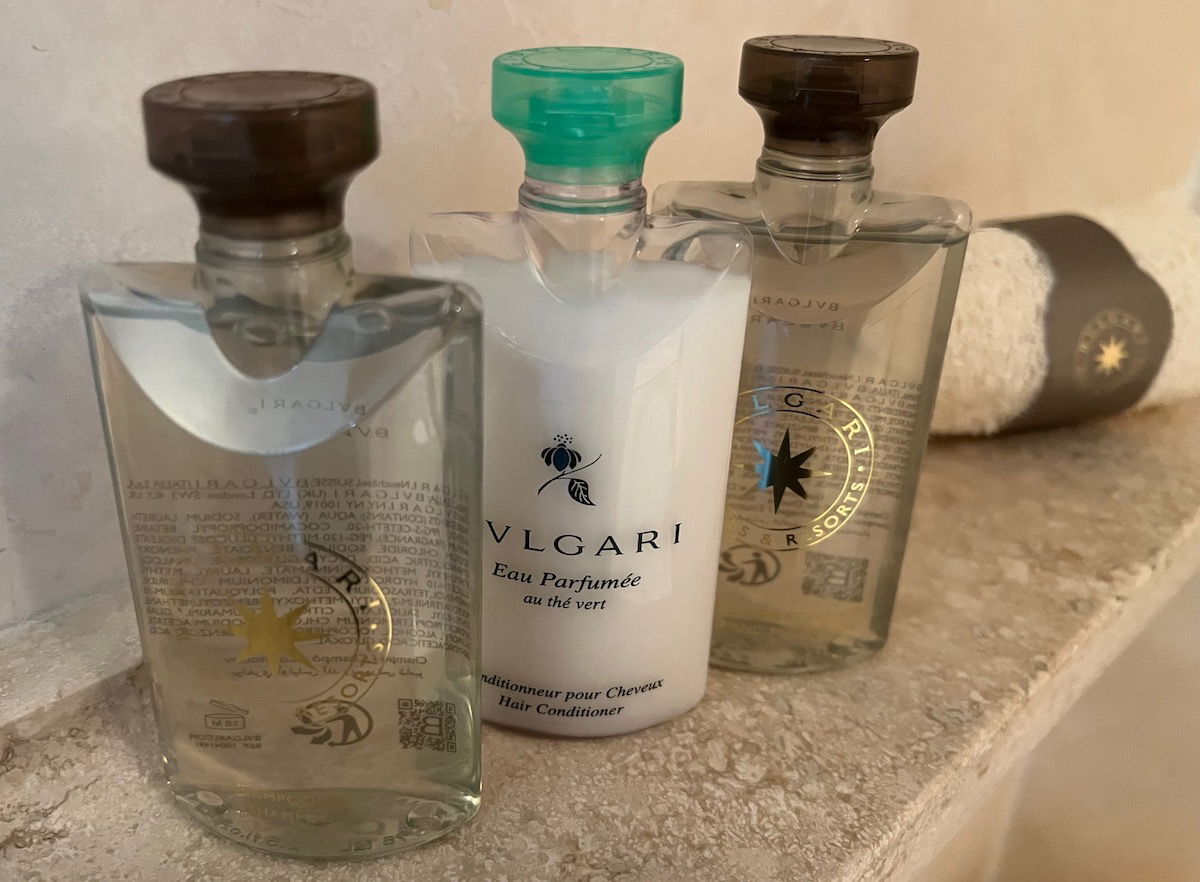 Acqua Di Parma at various hotel brands
Acqua Di Parma is another one of my favorite hotel toiletry brands, in terms of packaging and scent. The catch is that there's not a major hotel group that consistently stocks these products, though they're common enough among hotel groups that I feel good about including it on the list. For example, while Remède is the standard St. Regis toiletry line, the St. Regis Venice uses Acqua Di Parma products.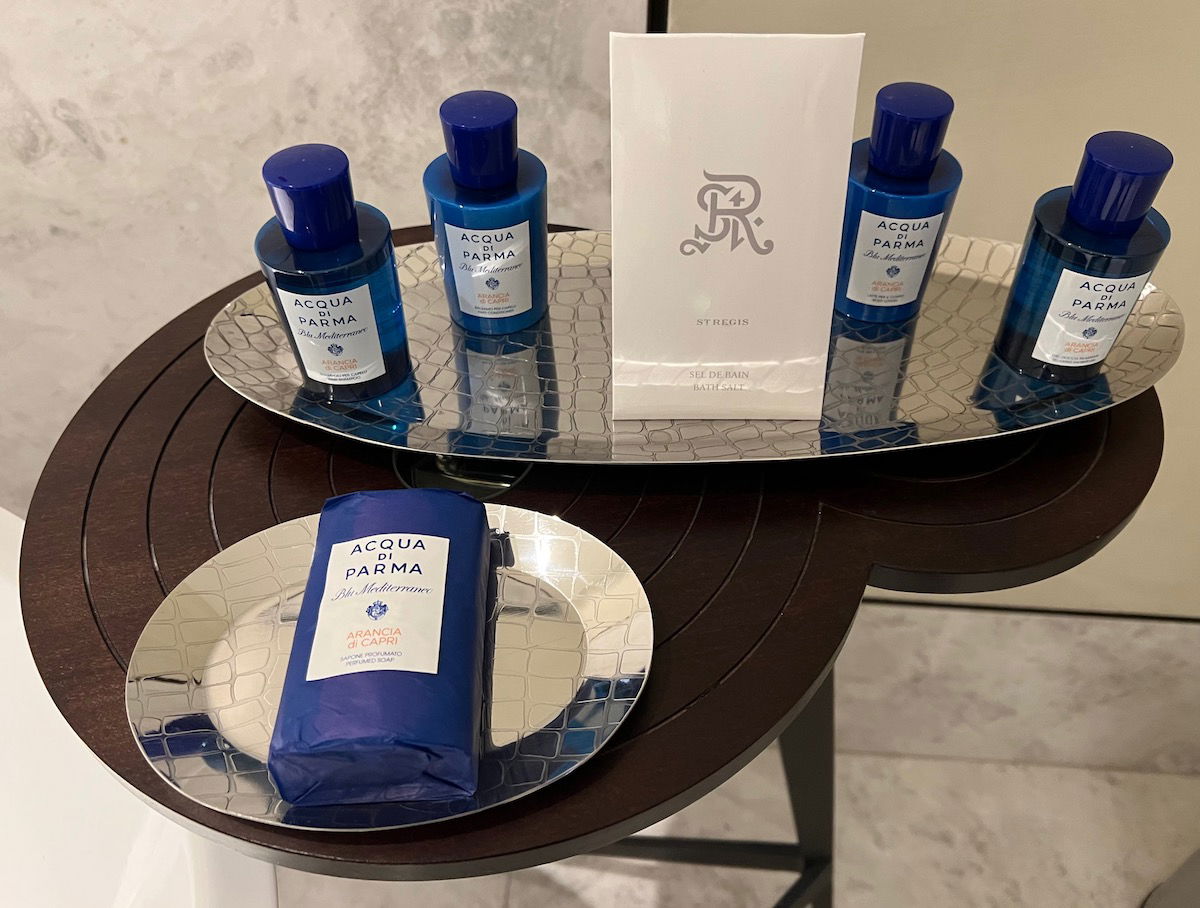 Salvatore Ferragamo at Waldorf Astoria
Salvatore Ferragamo toiletries are available at most Waldorf Astoria properties, and it's generally the Tuscan Soul line being used. I like the scent, though truth be told, this might be the brand I feel most favorably toward because of the associations I have with it.
Back in the day Singapore Airlines would give first class passengers incredible Salvatore Ferragamo amenity kits, which even included a full size bottle of cologne. I remember flying from Los Angeles to Tokyo to Singapore to Colombo and back, partly to pick up six bottles of cologne — that more or less paid for the award ticket, given how expensive the cologne is (and given how cheap award tickets were back in the day). 😉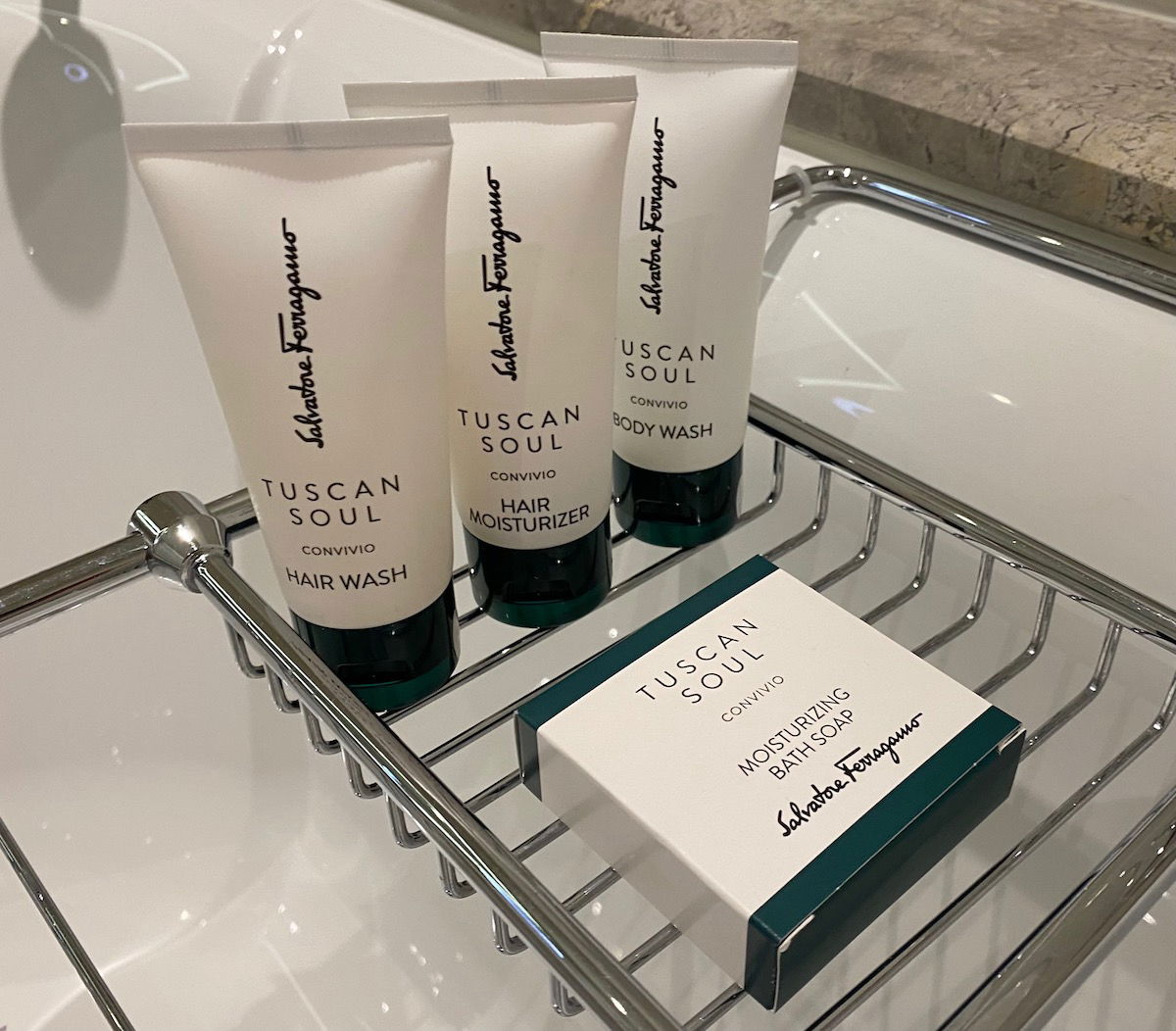 Molton Brown at various hotel brands
Molton Brown makes great products (I particularly like the soap). While no major hotel group consistently has Molton Brown products, I find that they're pretty common at luxury hotels, including at many Marriott Luxury Collection properties.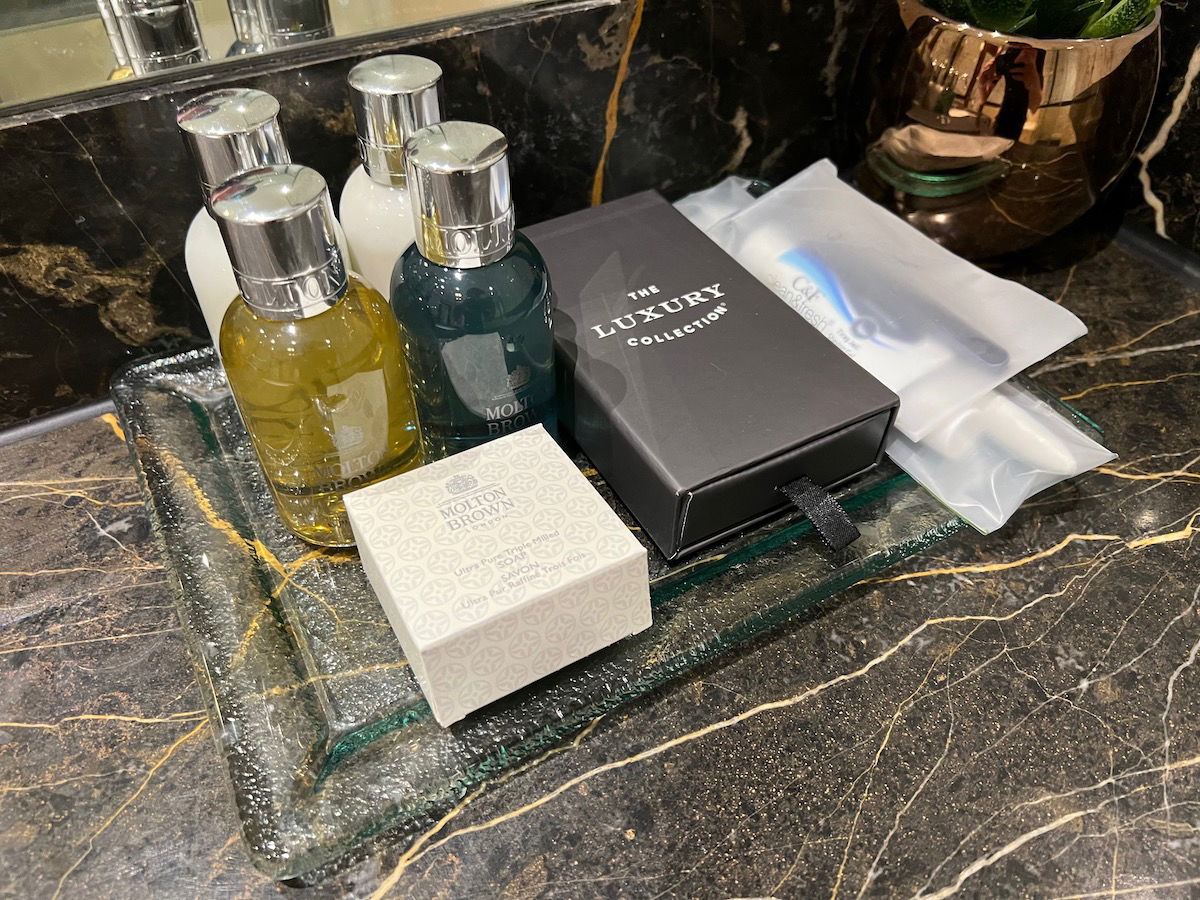 MALIN+GOETZ at Le Meridien
Admittedly this is a bit lower end than the other options, but I wanted to also throw in a toiletry brand from a more mid-range hotel brand. For upscale hotels, I'd say that MALIN+GOETZ, available at Le Meridien properties, is probably my favorite line.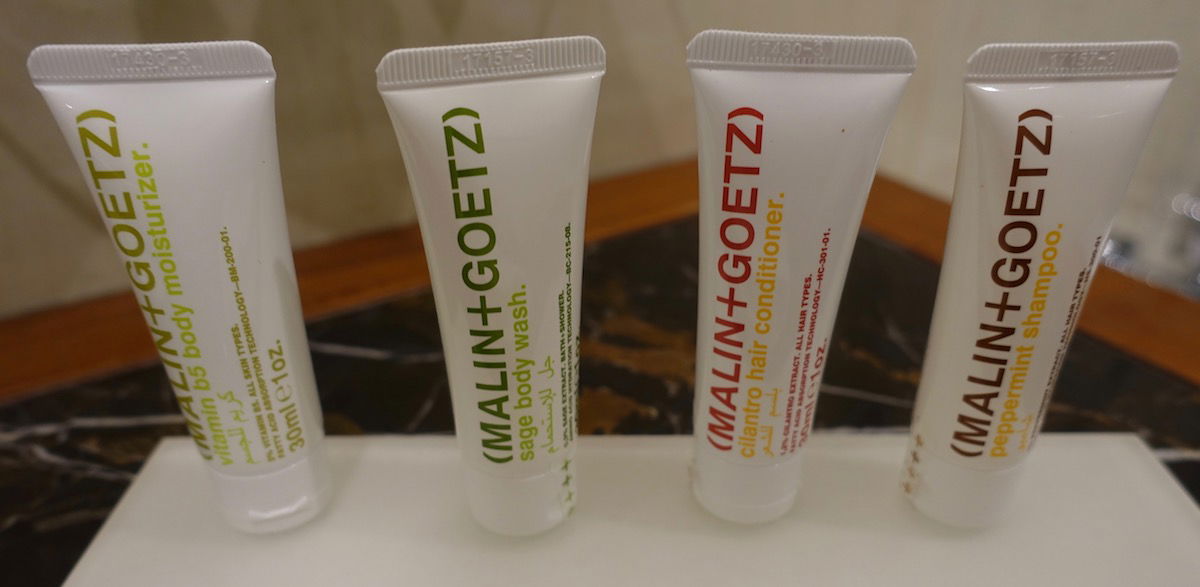 Bottom line
The above are seven of my favorite hotel toiletry lines. As you can see, some are pretty consistently available at select hotel brands, while others are frequently offered, though not consistently at any brand. I don't claim that my opinions are right, but the above are the toiletry brands I'm typically most excited to see at hotels.
What are your favorite hotel toiletry brands?