I get excited about the little things in life. And by little things I mean $31 bars of soap. Not because I actually want to use them or are convinced they're much better than Dollar Store soap, but rather just because they're $31 bars of soap. What's not over the top and ridiculous about that? That's sort of the soap equivalent of afternoon tea at the Burj Al Arab.
I've written in the past about my favorite hotel toiletries, though I think they're all put to shame by the selection at Le Parker Meridien in Palm Springs (now the Parker Palm Springs), where I'm staying this weekend.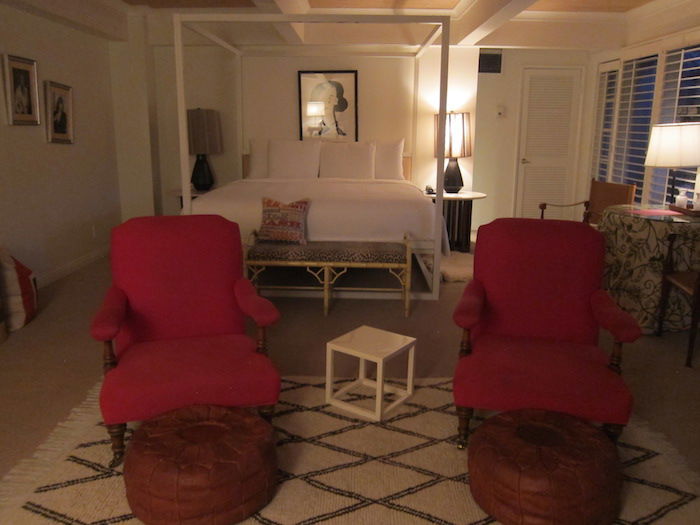 The hotel itself is gorgeous. I love the quirky design of the rooms, and the grounds of the entire hotel are so relaxing and well maintained. It's just a great place to get away for the weekend, especially if you're coming from LA.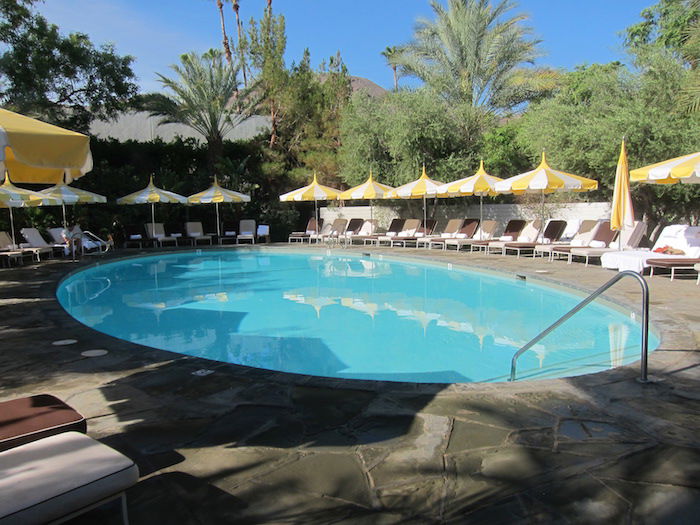 My only complaint perhaps is that service is spotty at best, which is hardly surprising. Based on my check-in experience it really seems like they've only ever reluctantly been part of SPG, which I suppose makes sense given their history.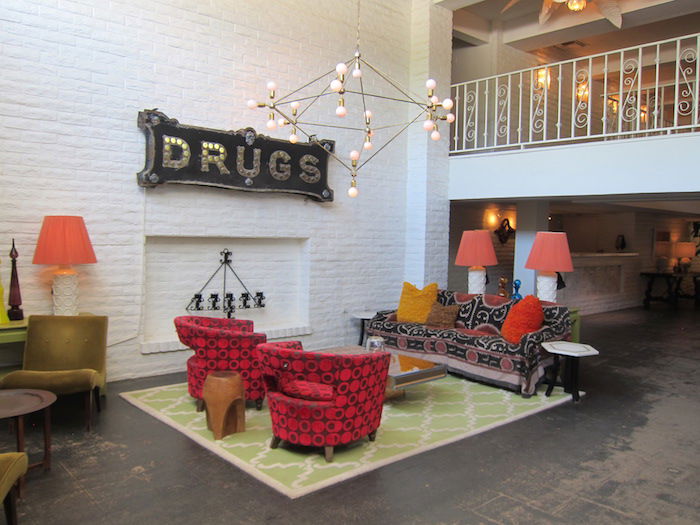 Possibly the coolest part of this property is the selection of mismatched toiletries available in all guest rooms. The Parker has BVLGARI, Molton Brown, L'Occitane, Penhaligon's, and Hermes!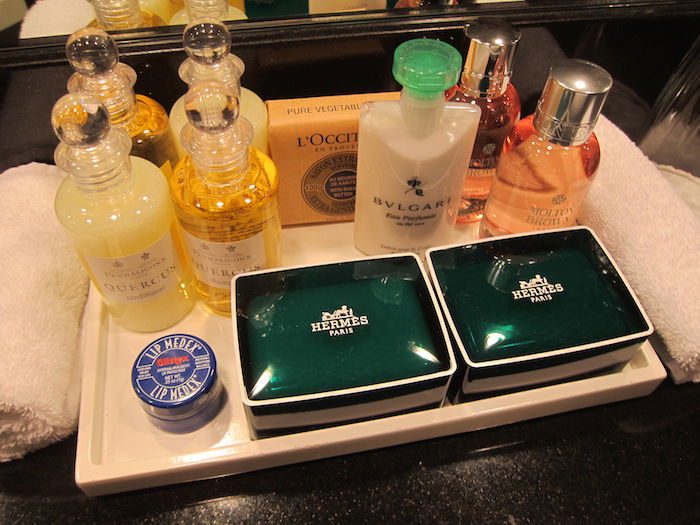 That Hermes soap alone retails for $31 per bar at Bloomingdale's.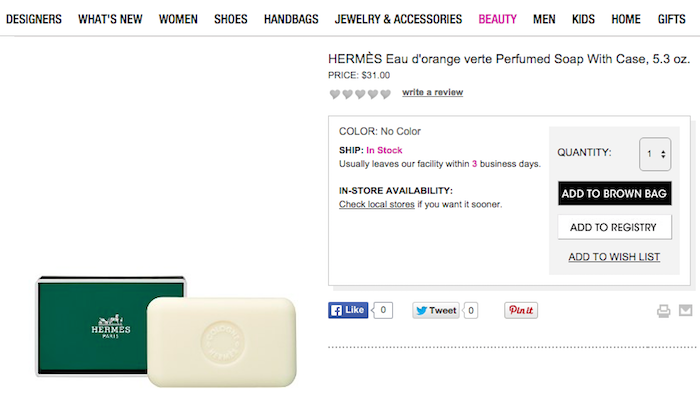 On a two night stay in a room with two showers, that's $124 of bar soap alone!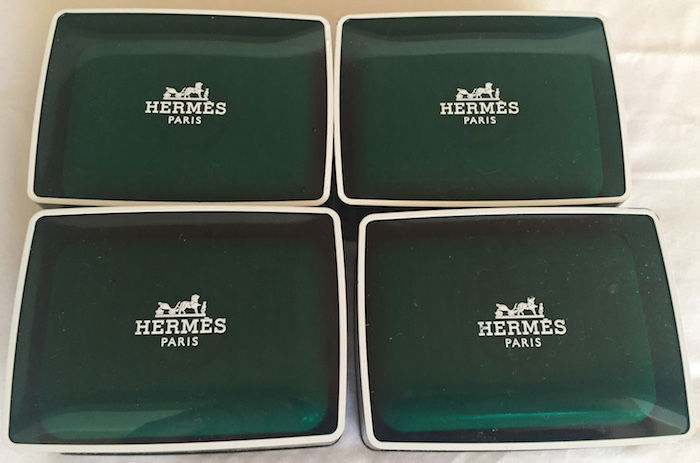 Now of course I don't value the soap at anywhere close to retail. But there's still something funny to me about a hotel with $99+ rates in summer probably offering that amount (at retail) in toiletries every day in a standard guest room. I'd certainly never use that soap, but it'll make a cute gift for some of the more brand-conscious people in my life.
I'm sure The Parker doesn't pay anywhere close to retail for the soap, but presumably they're not getting it for 50 cents a bar either. So it's pretty impressive that they've kept around such an awesome toiletry collection, given how much cost cutting is going on at hotels. Guests must really appreciate it.
What do you make of a hotel offering such an over the top toiletry selection — is it awesome, or would you rather see hotels spend money in other ways?