Personally I don't put much weight into Skytrax ratings (they lost a lot of credibility when Lufthansa became a 5-star airline), but I nonetheless find this interesting. Skytrax gives airlines "star" ratings, and airlines often proudly promote these to consumers. I often disagree with their choices, though I don't blame them for trying to promote their ratings.
Up until recently there were 11 Skytrax 5-star airlines. The last four to be awarded included:
Etihad's interesting history with Skytrax
Etihad's has quite a controversial history with Skytrax. In 2014 Etihad Airways withdrew from Skytrax. As they described it at the time:
The decision was made after Etihad Airways carried out a review of the criteria and measurement of the Skytrax Airline Rating System.
That didn't last long, and in 2016 they rejoined, and suddenly they emerged as a Skytrax 5-star airline. So I guess they didn't like the criteria, until the criteria meant they were the best. 😉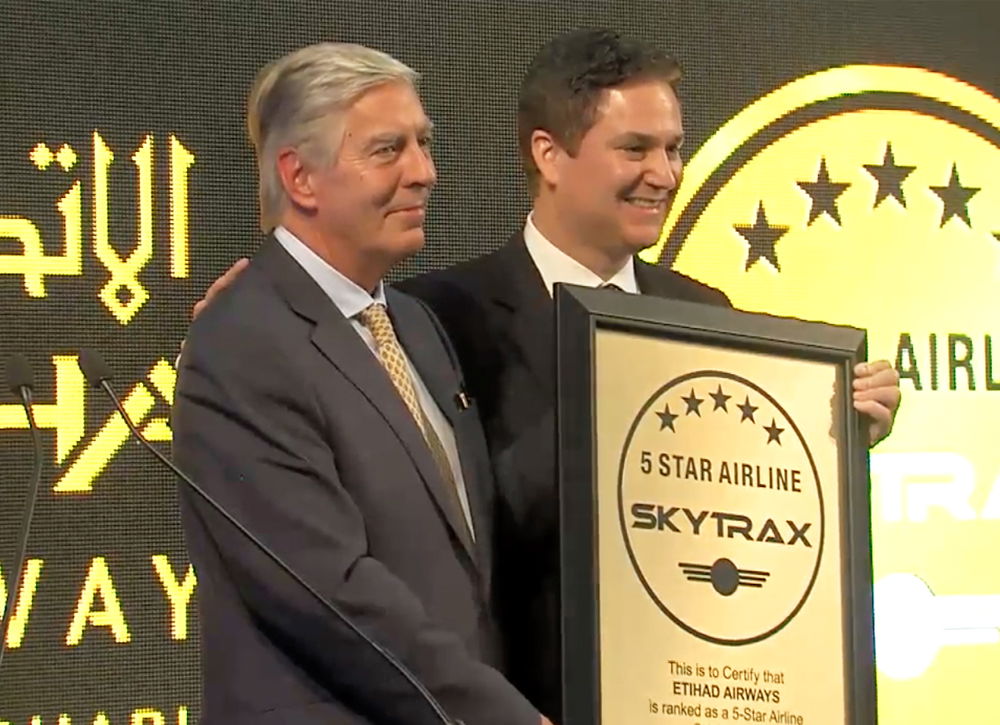 I'd note that one of the primary ways that the Skytrax parent company makes money is by providing consulting services to airlines. While they claim there's no correlation between the airlines they're consulting for and the awards they issue, it does seem to me like there's a conflict of interest there.
Etihad loses Skytrax 5-star rating
Well, that didn't last long. Etihad Airways has lost their Skytrax 5-star rating, and is once again a Skytrax 4-star airline, leaving just 10 airlines in the 5-star spot. Etihad is the only airline I can think of off the top of my head to have lost this ranking.
I don't know when this happened, but I imagine it was recent. That's because the page listing 5-star airlines still lists Etihad.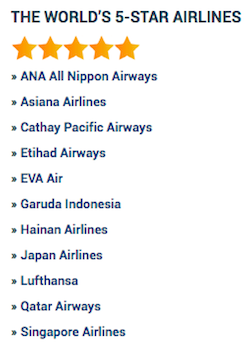 But when you click on that and go to their individual page, it shows the updated ranking.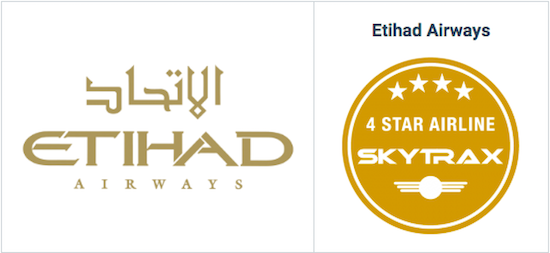 Why did Etihad lose Skytrax 5-star rating?
While they're not saying so directly (and for that matter aren't even making a point of highlighting that Etihad had lost this rating), here's how Skytrax describes their rating system:
Star Ratings are awarded following detailed, professional analysis of an airline's quality standards by the audit office. A typical rating of standards is based on analysis of between 500 and 800 product and service delivery assessment items. This covers airport services at the airline's hub, and onboard standards across all applicable cabin / aircraft types.
Interestingly enough when Etihad got this award in late 2016 was around the same time that their extensive cost cutting and general decline started. So I'm not sure what the straw that broke the camel's back was here, exactly, but it doesn't seem unreasonable that they'd lose this.
Are you surprised to see Etihad losing their Skytrax 5-star rating?
(Tip of the hat to Ahmad & Phillip)