Japan Airlines has just become the 11th airline to get a Skytrax 5-Star rating. 10 of the Skytrax 5-Star airlines are Asian (only Lufthansa isn't), and Japan Airlines also becomes the second Japanese airline to get the rating, after All Nippon Airways.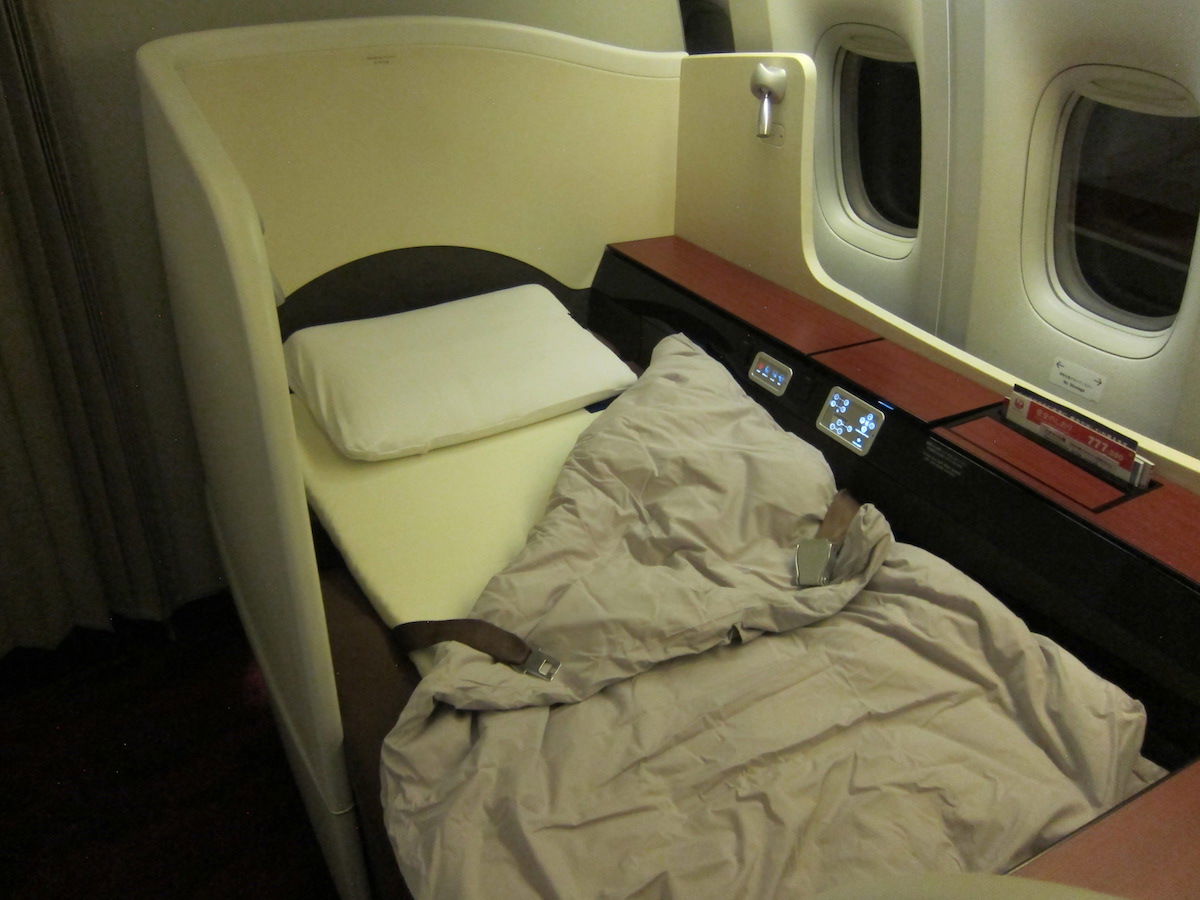 Japan Airlines 777 first class
The three most recent airlines to get a 5-Star rating are Lufthansa (in December 2017), Etihad (in October 2016), and EVA Air (in June 2016).
Here's what the CEO of Skytrax had to say about awarding Japan Airlines this rating:
"Japan Airlines has worked extremely hard over the last 5-years to truly transform their product and service experience for customers. Without doubt, JAL are now delivering some of the best standards of inflight seating and IFE hardware, and this has been well paired with staff service quality that continues to increase in appeal for both the domestic and International markets."
Here's what JAL's president had to say about receiving this rating:
"It's an amazing feeling to receive these awards from Skytrax, while also being recognized by our customers for providing one of the best seat products in the industry. This is definitely a step in the right direction as JAL aims to become one of the most preferred airlines in the world."
Now, let me say that I don't put much weight at all into Skytrax ratings. I actually think Skytrax lost a huge amount of credibility by awarding Lufthansa with a 5-Star rating. Skytrax claimed that a key factor in Lufthansa getting their 5-Star rating was that they announced a new business class, though it will be several years before even the first plane features it. Skytrax also claims that one of the key considerations in awarding an airline with a 5-Star rating is the consistency of their product, and if less than 80% of their fleet features a product, it will have a negative impact on their final quality rating. So how a business class product that doesn't yet exist factors into their rating is beyond me…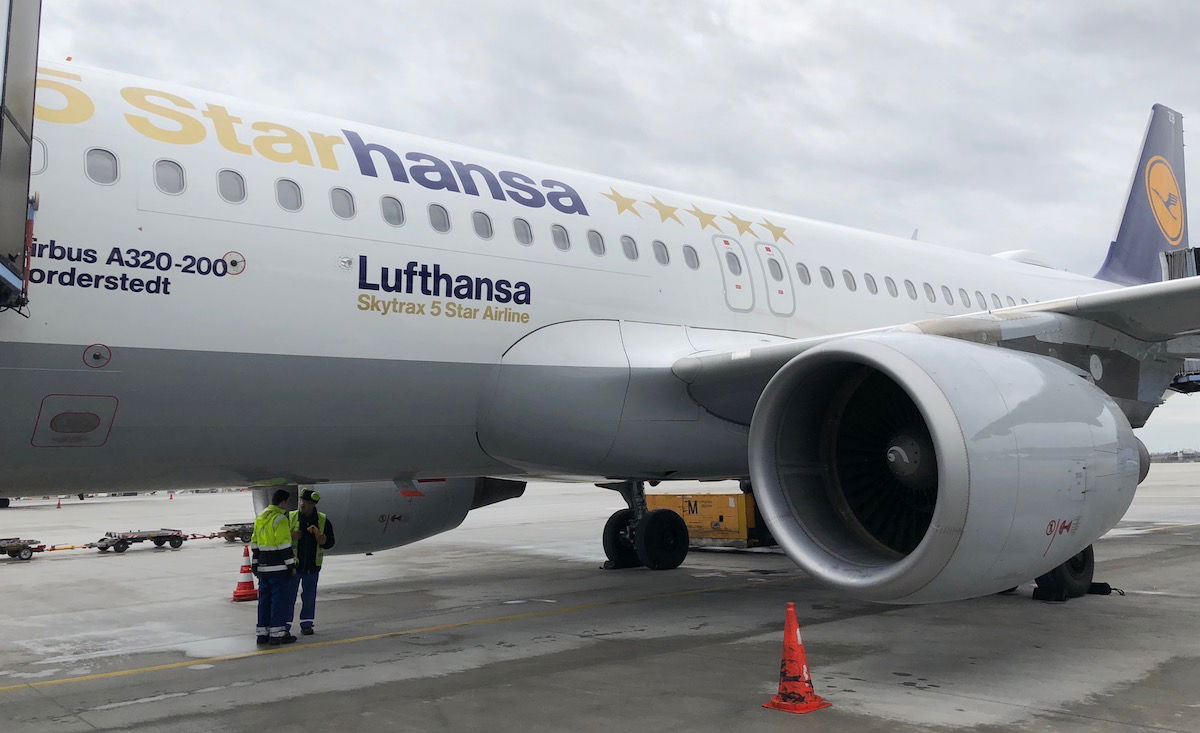 Lufthansa A320 in Skytrax 5-Star livery
Keep in mind that Skytrax also provides consulting services for airlines, and there's not much transparency as to the connection between the airlines they consult for and the airlines that have 5-Star ratings. So my point is that I have a lot of concerns about their metrics and standards, and while I follow what they do closely, I don't put much weight into it.
That being said, Japan Airlines absolutely deserves to be a Skytrax 5-Star airline, and I'm happy to see Skytrax awarding the airline as such. There are differing opinions on this, though personally I think JAL is better than ANA, so since ANA had the rating, I thought JAL deserved it as well.
There are so many fantastic things about JAL: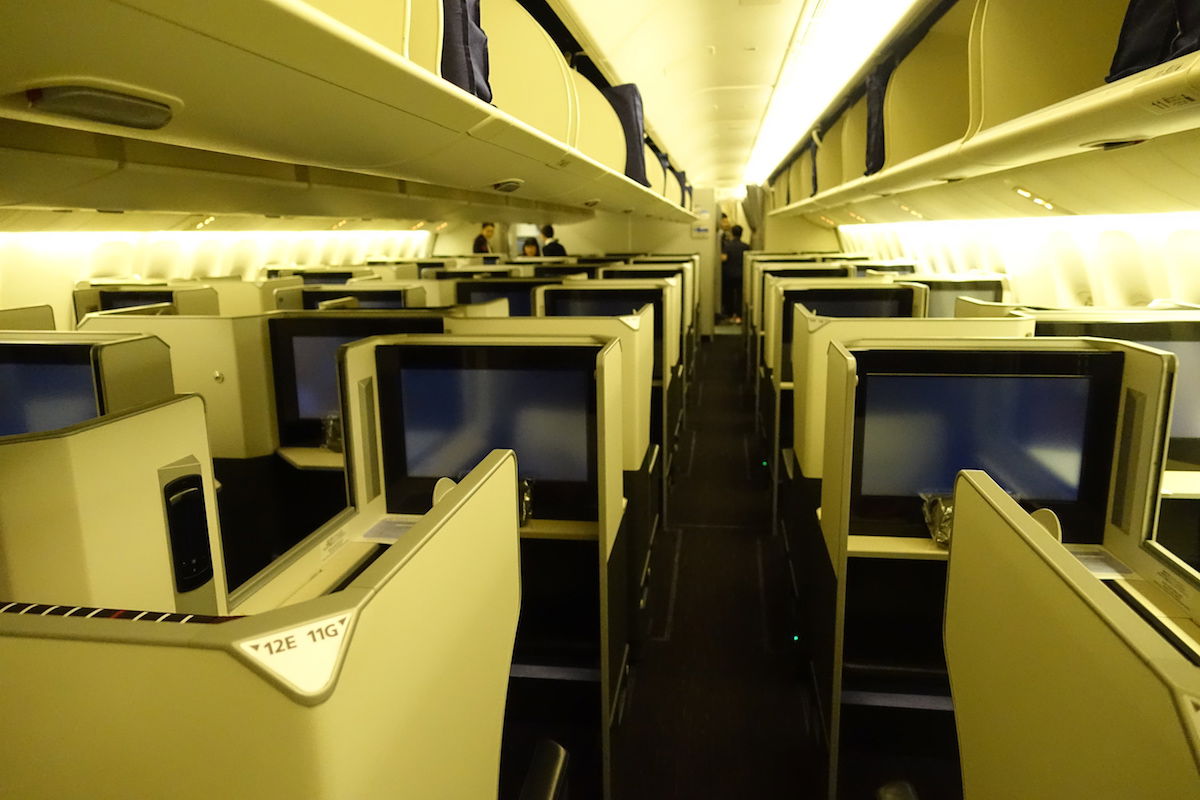 Japan Airlines 777 business class
So congrats to Japan Airlines on this, it's well deserved, even if I question Skytrax's general system of awarding these ratings.
What do you make of JAL receiving a Skytrax 5-Star rating?