It has just been announced that Etihad Airways is the 9th airline to get a Skytrax 5-Star rating, but it hasn't come without some controversy. Per the press release:
Etihad Airways has received the Skytrax Certified 5-Star Airline Rating – the most coveted quality standard in the airline industry, further strengthening its position as a leader in innovative guest experience, service and hospitality.
UAE's national airline recognised for exceptional guest experience, service and hospitality
Extensive audits commend exemplary staff, fine dining approach, innovative seating and products in all classes and at signature airport lounges
Airline committed to providing the world's best travel experiences throughout the guest journey

The rating follows an exhaustive three month audit of the airline's global product and service offering by the London-based research consultancy. The announcement was made at a special event held today at Etihad Airways' Innovation Academy in Abu Dhabi.

The Skytrax Certified 5-Star Airline Rating is used to certify airline product and service, and is awarded to airlines achieving the highest overall quality performance, recognising excellence in product and front-line staff service across the customer journey. Airlines are assessed on criteria across all cabins including seating, safety procedures, inflight entertainment, cabin cleanliness, comfort amenities, catering, duty free sales, and reading materials.
Etihad Airways joins ANA, Asiana, Cathay Pacific, EVA Air, Garuda Indonesia, Hainan, Qatar, and Singapore, which are the other airlines with a 5-star rating.
As far as the "big three" Gulf carriers go, both Etihad and Qatar now have 5-star ratings. Emirates must not feel very good being the odd airline out, but then again, with a majority of their longhaul fleet not even having flat bed seats in business class, I'm not surprised by their lack of a 5-star rating.
But the real interesting part of this story is that Etihad denounced Skytrax and wanted to withdraw from the rating system back in mid-2014. As far as I know they're the only airline that took such a hard stance against Skytrax. At the time the airline withdrew after they "carried out a review of the criteria and measurements of the Skytrax Airline Rating System."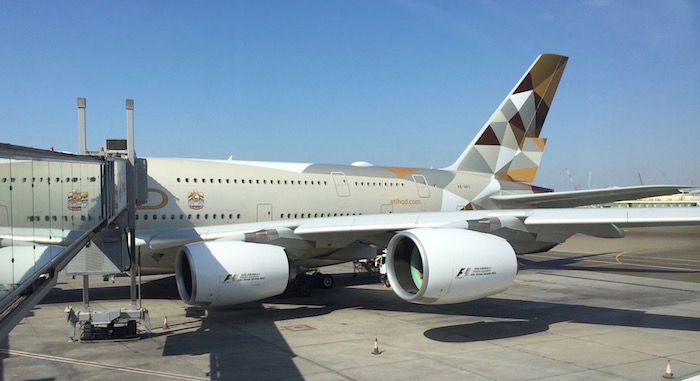 Etihad Airways A380
At the time a Skytrax representative commented the following:
Skytrax is a small, independent airline rating organisation that follows an established code of conduct which has applied to Airline Rating for the past 25 years. Maintaining Skytrax professional reputation is always paramount, and it is perplexing and disappointing when misleading statements are made without any material support.

Edward Plaisted of Skytrax commented: "We assume there is some underlying purpose or agenda behind the statement made by Etihad Airways to which we are not privy. It is their right to make such a decision, but since Skytrax respect and do not publicly discuss issues that apply to both parties in Confidentiality Agreements we enter into with an airline, we cannot comment further on this."
So I really do wonder what has gone on behind the scenes here. I suspect Etihad decided that Skytrax was "broken" because they didn't rank them as 5-stars, but now that this has changed, they once again view Skytrax as the gold standard. 😉
I've never really put much weight on Skytrax ratings, given that they seem to be quite arbitrary. For example, I'm not sure I follow how Asiana and Hainan are 5-star airlines — I certainly wouldn't rank either of them in the top 8-9 airlines in the world.
Bottom line
Regardless of the politics behind the scenes here, congrats to Etihad on this rating. Etihad is one of the best airlines out there, and has done a lot to innovate onboard products. They certainly deserve this ranking, arbitrary as it may be.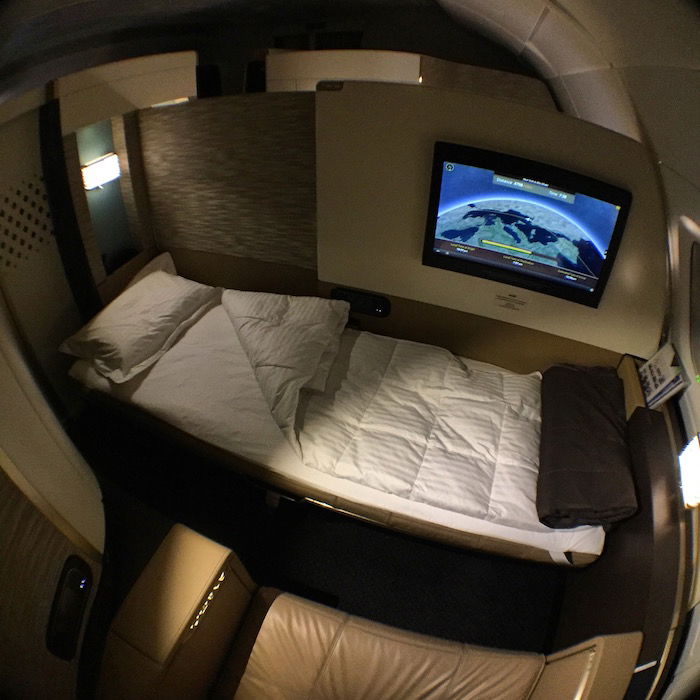 Etihad Airways A380 First Class Apartment
What do you make of Etihad being ranked a Skytrax 5-star airline?