Update: Emirates canceled its Dubai to Fort Lauderdale flight in 2020.
Here's a route that sounds crazy on the surface, but actually makes quite a bit of sense. Emirates has just announced that they'll be launching daily flights between Dubai and Fort Lauderdale as of December 15, 2016. The route will be operated by a Boeing 777-200LR with the following schedule:
EK213 Dubai to Fort Lauderdale departing 3:00AM arriving 10:25AM
EK214 Fort Lauderdale to Dubai departing 8:20PM arriving 7:40PM (+1 day)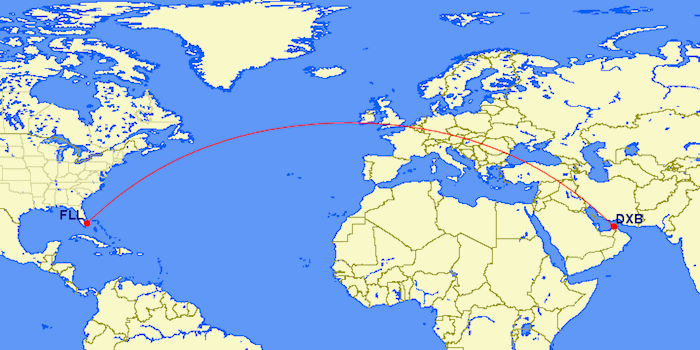 The flight is blocked at 16h25min westbound and 14hr20min eastbound.
This represents Emirates' 11th route to the US, and also represents their second route to Florida, as the airline launched flights between Dubai and Orlando as of July 2015.
As far as their Gulf peers go, Qatar Airways flies between Doha and Miami since 2014, while Etihad doesn't operate any flights to Florida.
So, why on earth would Emirates fly to Fort Lauderdale rather than Miami? Because they have a partnership with JetBlue, and JetBlue has a big presence out of Fort Lauderdale.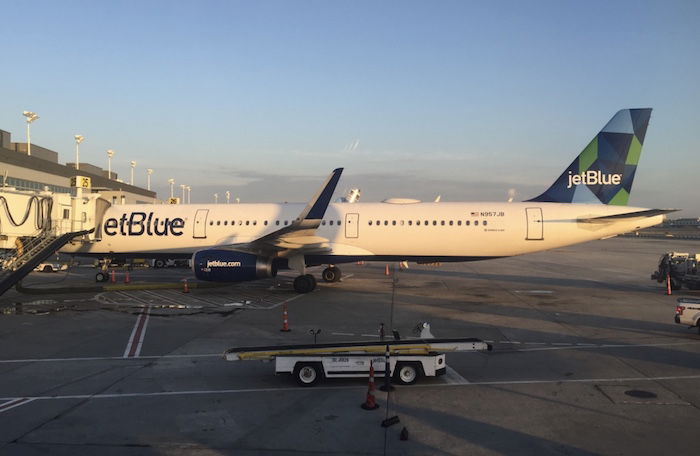 As you might notice, this new flight has horrible aircraft utilization, and that's by design. The plane sits on the ground in Florida for about 10 hours. Typically if an Emirates flight gets into the US in the morning it would turn around a couple of hours later.
However, by arriving in Fort Lauderdale in the morning, and by departing back to Dubai in the evening, they've able to provide seamless connection opportunities in conjunction with JetBlue. Per the press release:
Passengers wishing to travel beyond the Fort Lauderdale-Miami area to onward destinations in the US, Caribbean and Latin America can take advantage of Emirates' codeshare partnership with JetBlue Airways (B6) that offers connection options to over 26 destinations in the US and 19 destinations throughout the Caribbean and Latin America, including the Bahamas, Cancun and Havana.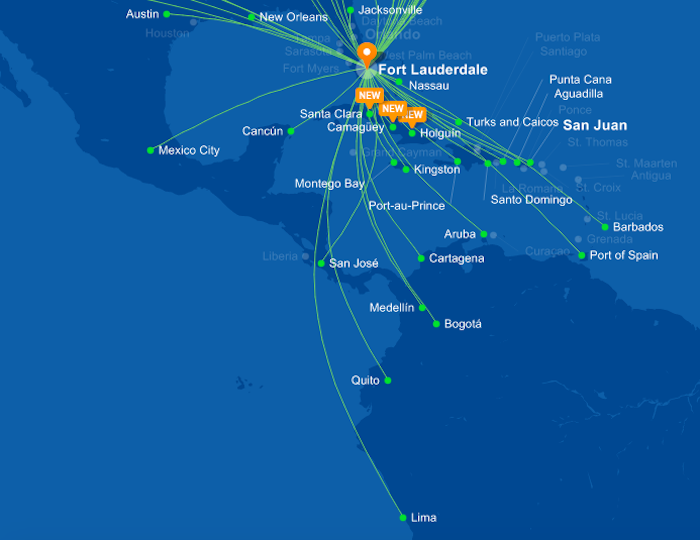 As stated above, this flight is being operated by a 777-200LR, featuring eight fully enclosed first class suites, 42 angled business class seats, and 216 economy class seats.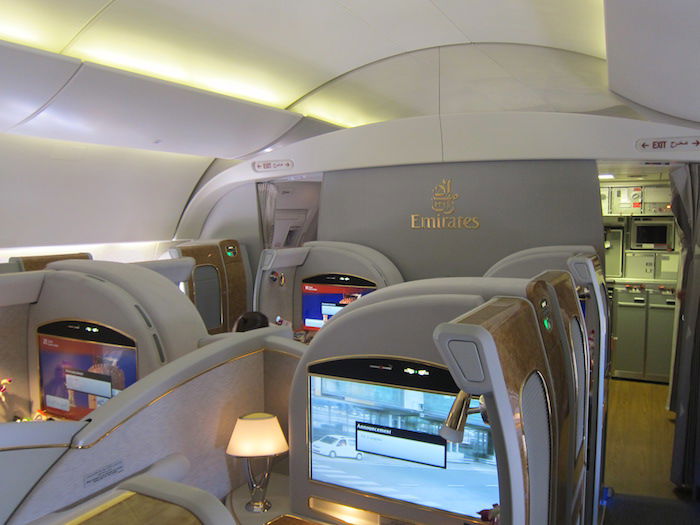 Emirates 777 first class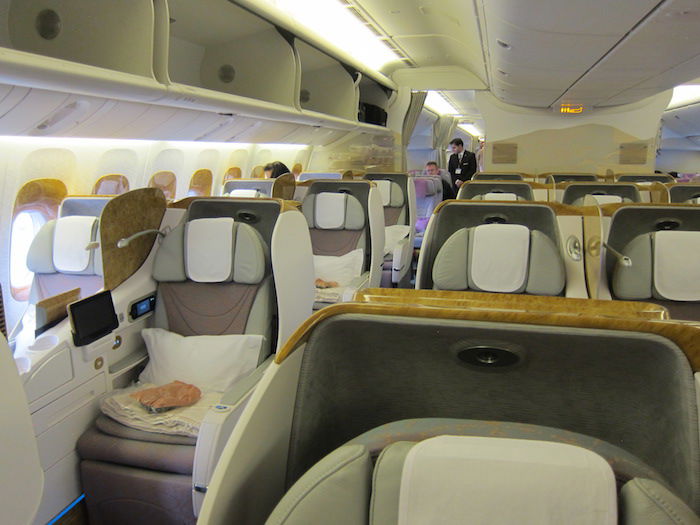 Emirates 777 business class
Bottom line
On one hand this route caught me off guard. If someone asked me to guess Emirates' next US destination, I wouldn't have guessed it would be Fort Lauderdale. However, upon further thought it seems like a logical airport to expand to, between South Florida being a large market, and also Emirates' partnership with JetBlue.
A while ago Emirates had planned to launch flights to Panama City as a means of connecting passengers to northern South America and the Caribbean. Unfortunately that route never made it, so I guess Emirates views this new route as the next best alternative, given that they don't have partnerships with any other carriers that would allow logical connections to that region.
What do you make of Emirates' new flight between Dubai and Fort Lauderdale?