Emirates has been making some unpopular decisions lately. One of their biggest problems right now relates to their pilot shortage (which they now deny is happening), as pilots have apparently been leaving the airline in droves. To deal with this, the airline has parked some planes, and they've also reduced the number of pilots they have on some longhaul flights, which is concerning.
Those aren't the only staffing changes they're making, though. In mid-April, Emirates also decreased the number of crewmembers on some flights:
On longhaul flights, they reduced the number of first class flight attendants on the A380 from four to three
They removed one economy cabin crew from two cabin A380s
They removed a supervisor from two cabin 777-300ERs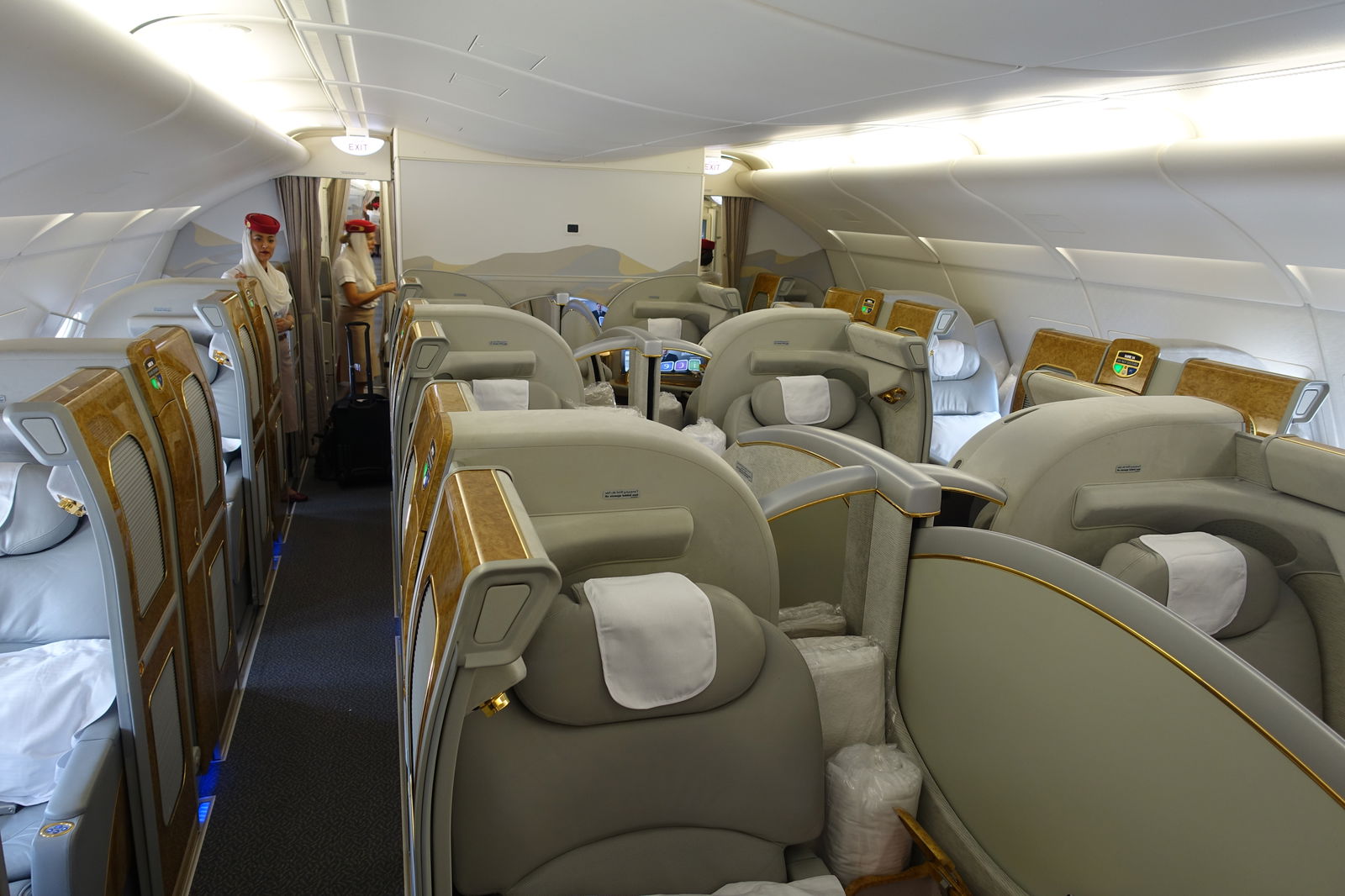 Emirates' A380 first class now has three flight attendants, rather than four, on longhauls
Now the airline has announced further staffing cuts, which are expected to kick in soon:
On longhaul flights, Emirates is reducing the number of first class flight attendants on the 777-300ER from three to two
Emirates is removing one economy cabin crew from all 777-300ER aircraft (both two cabin and three cabin planes)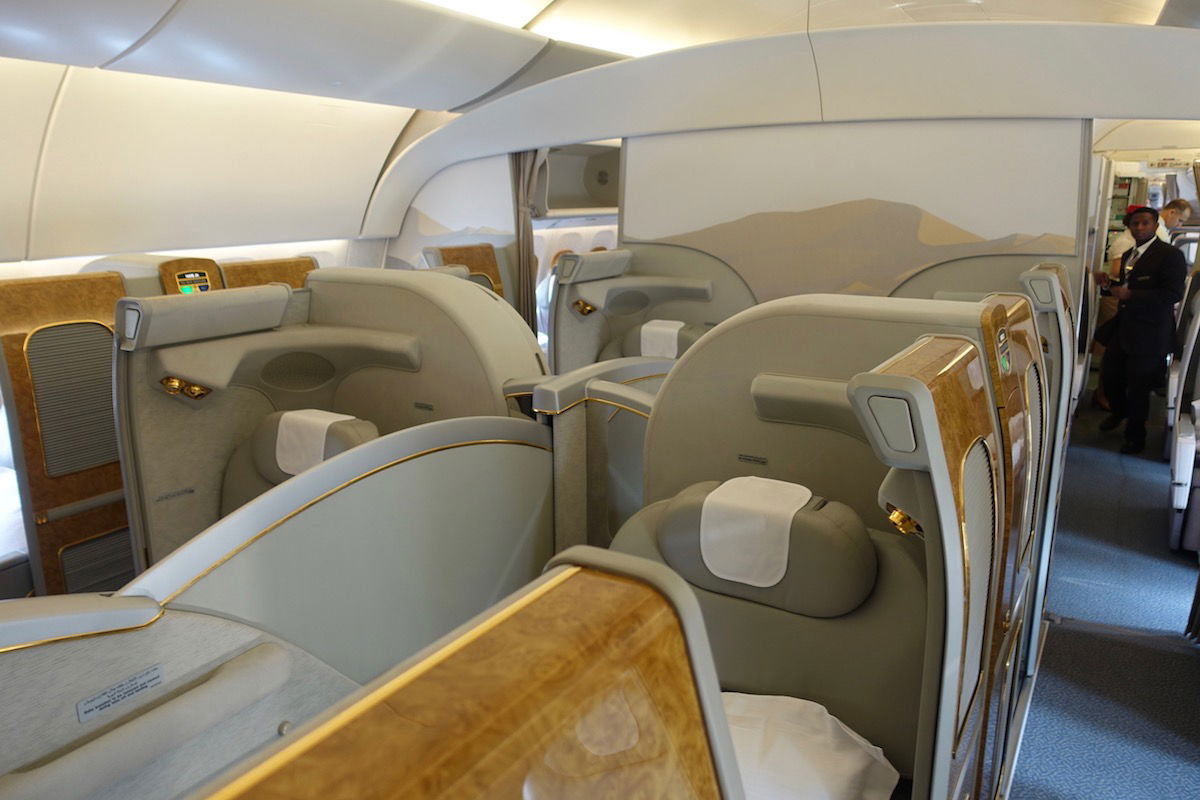 Emirates' 777 first class will have one fewer flight attendant on longhauls
Emirates' SVP of Service Delivery says that these changes "will ensure more consistency of the cabin crew operation," and the airline will also be issuing an update on the service delivery routine as a result of these changes, to ensure a continued high level of service.
Individually none of these cuts are a huge deal. Emirates staffs their flights with more cabin crew than most international airlines, but that's also partly why they're able to offer such good service. So while these changes might not be that crazy, it is interesting that Emirates is headed in a clear direction of cost cutting, at least as it relates to staffing costs.
Morale at the airline seems to be as low as it has been in a long time (among both pilots and cabin crew), and these continued cuts only make things worse. So my biggest concern with these changes is what it means for morale, rather than the impacts of any particular cut.
As far as my firsthand experience goes, I flew from Los Angeles to Dubai in A380 first class last week on a flight featuring the reduced staffing, and it was still excellent.