Well, it's already April in much of the world, and that means we're going to be inundated with April Fools' pranks over the coming hours. Airlines love to participate in these, and Emirates seems to be off to an early lead when it comes to jokes for this year. Per their Instagram account:
Emirates reveals SkyLounge, the most exclusive Onboard Lounge to be introduced on its Boeing 777X fleet from 2020. A completely transparent lounge with unmatched aerial views and unparalleled luxury, Emirates SkyLounge promises window views like no other.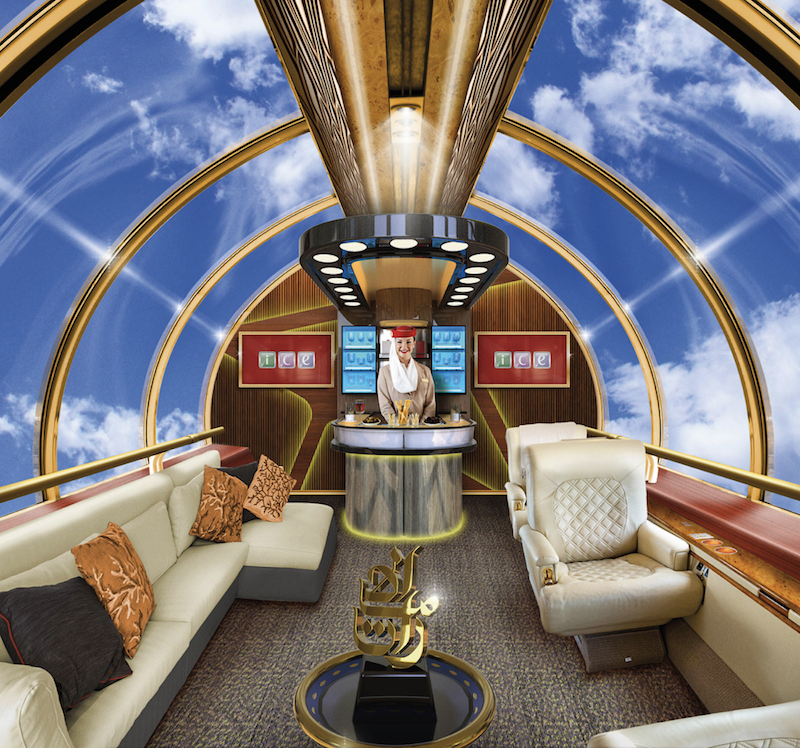 Sign me up!!
However, I'm still waiting for Emirates' concept from last year:
Emirates unveils plans for the world's largest commercial aircraft. The triple-decker APR001 includes a swimming pool, games room, gym and park.
Or as much as I usually avoid economy, I was totally onboard with Qatar's YouSuite concept from last year:
Introducing YouSuite: the only way to fly… because you're the only one on board #AprilFoolsDay pic.twitter.com/154nQsHSAn

— Qatar Airways (@qatarairways) April 1, 2017
(Tip of the hat to Larry B)