I've been fortunate enough to fly just about all of the world's most amazing first class products, from ANA to Asiana to Cathay Pacific to Emirates to Etihad to Japan Airlines to Lufthansa to Qatar Airways to Singapore Airlines.
Though in all my travels, I don't think I've ever been as excited as the first time I took a shower in Emirates A380 first class. Flying as such is a miracle. The fact that there are flat beds, Wi-Fi, and even onboard bars still, to this day, leaves me speechless.
But showers on a plane… really?!?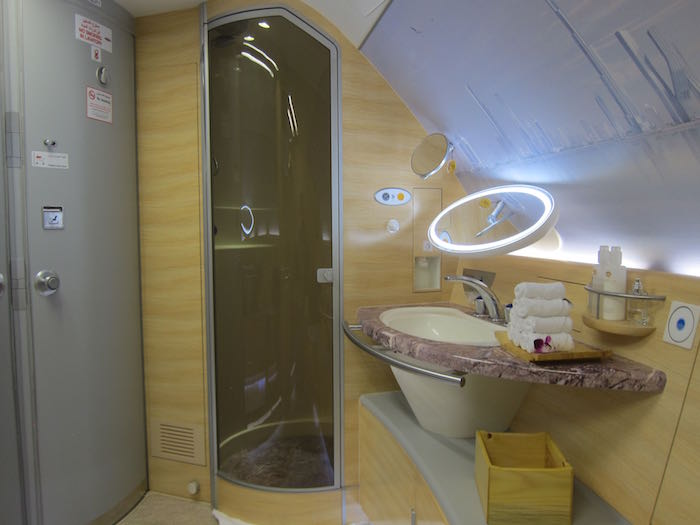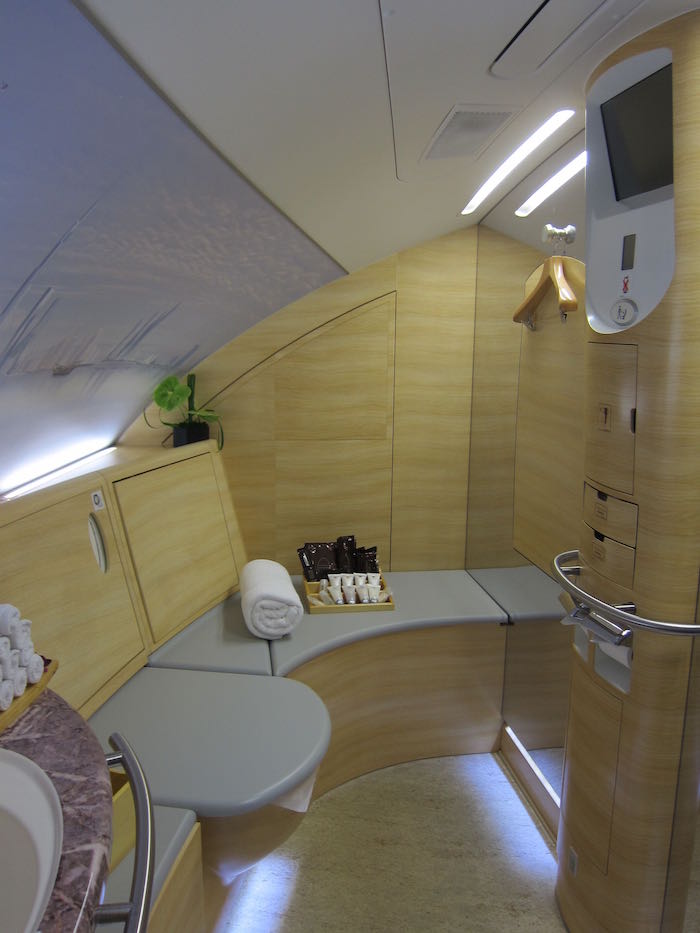 If you haven't yet had the privilege of showering on a plane, I've written a guide to the Emirates A380 shower suite, which gives a rundown of how it works and what the experience is like.
One of the best uses of Alaska miles is for Emirates first class, so how do you really maximize those awards? Not for the purposes of actually getting somewhere, but how do you get the best shower per redeemed mile ratio on Emirates?
Well, Alaska Mileage Plan charges 90,000 miles for one-way Emirates first class between the US and the Middle East/India. Then they charge 100,000 miles for one-way travel in Emirates first class between the US and Asia, Europe, or Africa.
If you play your cards right, you can get four showers for 100,000 miles. That's only 25,000 miles per shower!
How do you do that? Well, Emirates has a bunch of nonstop flights between the US and Dubai, but they also have a single one-stop flight between the US and Dubai. Specifically, they have a flight which routes via Milan.
As of now the flight is operated by a 777-300ER (which doesn't have showers), but starting in June the flight will be operated by an A380.
Similarly, Emirates has a flight between Dubai and Hong Kong which routes via Bangkok.
Putting it all together, for 100,000 miles you could book the following:
As you can see, each flight has one stop:
And as further proof, here are the flight details:


Now that's value for your Alaska miles right there!
As a reminder, you can earn Alaska miles through their co-branded credit cards, through their 4x yearly mileage sales, and through points transfers from Starwood.
Have you showered on an Emirates A380 yet?