Emirates is by far the world's largest operator of the A380. The airline has over 100 A380s in service, which represents nearly half of all A380s in service (that means they operate nearly as many A380s as the other dozen airlines with the plane combined).
As a result, Emirates flies the A380 to some other airports that don't otherwise get service from the world's largest passenger jet. On top of that, they also operate an unbelievable number of A380 frequencies in some markets, like nine daily A380s between Dubai and London.
Lately we've seen Emirates make quite a few capacity adjustments on US routes, and it looks like we now have a hint of what the next one may be.
Emirates has flown to Boston for years, and at the moment they operate once daily Boeing 777-300ER flights between Dubai and Boston. Between November 2015 and April 2017, the airline operated two daily 777s between the cities, though they ended up cutting the second frequency following the laptop ban.
Now it looks like the airline may be considering upgrading their Boston route to an A380. This Saturday, June 23, 2018, Emirates will operate a one-off flight between Dubai and Boston using an A380. This A380 frequency will be operated in place of the typical 777-300ER frequency, with the following schedule:
EK237 Dubai to Boston departing 8:15AM arriving 1:50PM
EK238 Boston to Dubai departing 11:10PM arriving 7:25PM (+1 day)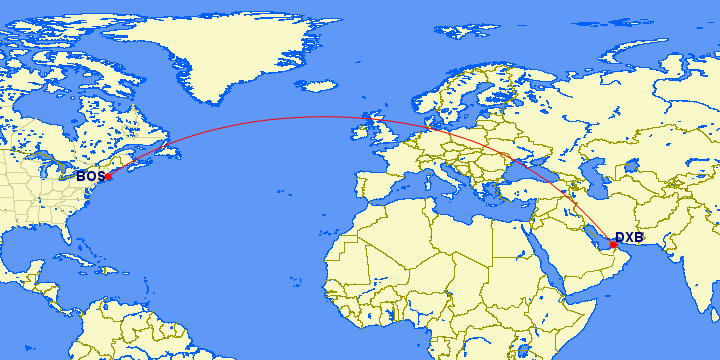 In the past we've seen Emirates operate A380s on a one-off basis for a couple of different reasons:
For a special occasion, like celebrating Bahrain National Day with an A380 flight
In anticipation of wanting to launch A380 service on a route permanently
Emirates wouldn't be the first airline to operate an A380 to Boston. British Airways has been operating 3x weekly A380 flights between London Heathrow and Boston for a while. However, Emirates has the potential to be the only airline offering daily A380 service to the airport.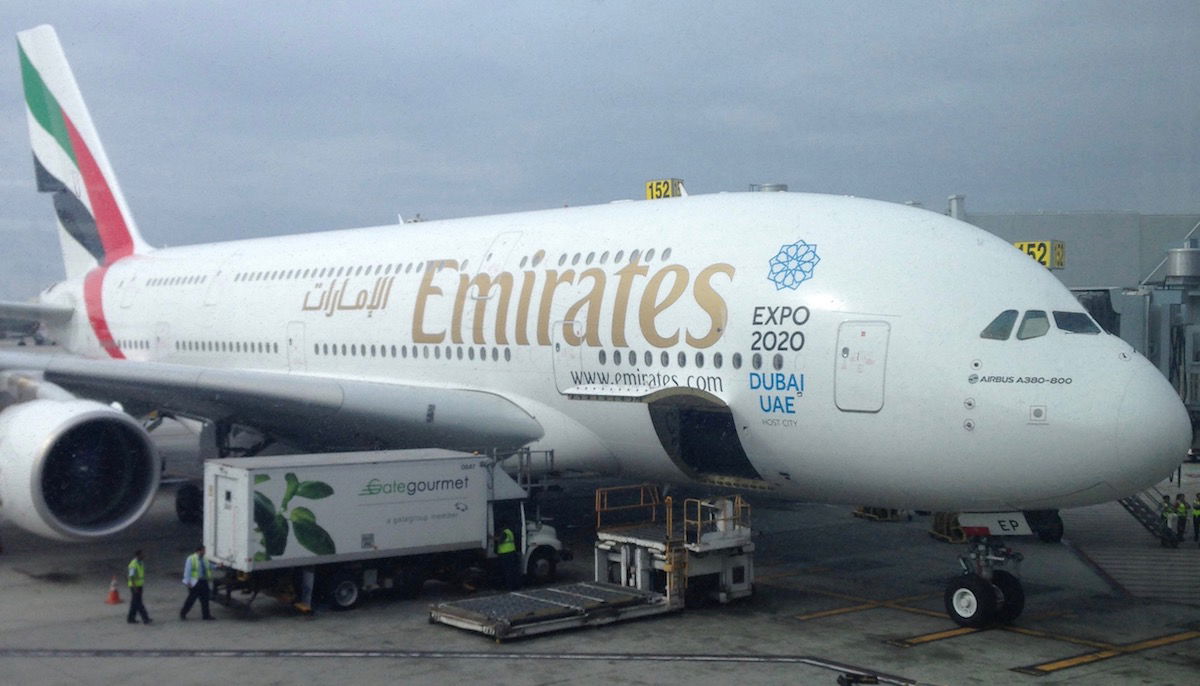 So, why would Emirates need to test out the A380 at Boston Logan Airport, when another airline already flies the plane there? The airport has a few A380 gates, and British Airways exclusively uses one of them. Some suggest that the A380 gate that Emirates would use (E11, which is attached directly to their lounge) is quite tight, so some tests need to be run for pulling the plane into the gate and also pushing it back. It's understandable that they'd want to test this out before committing to flying the A380 there permanently. With nine hours of ground time in Boston, they'll have plenty of time to run all kinds of tests.
Bottom line
At a minimum, this will be a great A380 spotting opportunity for those in Boston this Saturday. While it hasn't been officially announced, I think it's highly likely that Emirates will soon commence daily A380 flights to Boston. This would be great news for passengers, as the A380 is more comfortable than the 777 in all cabins, including first class and business class.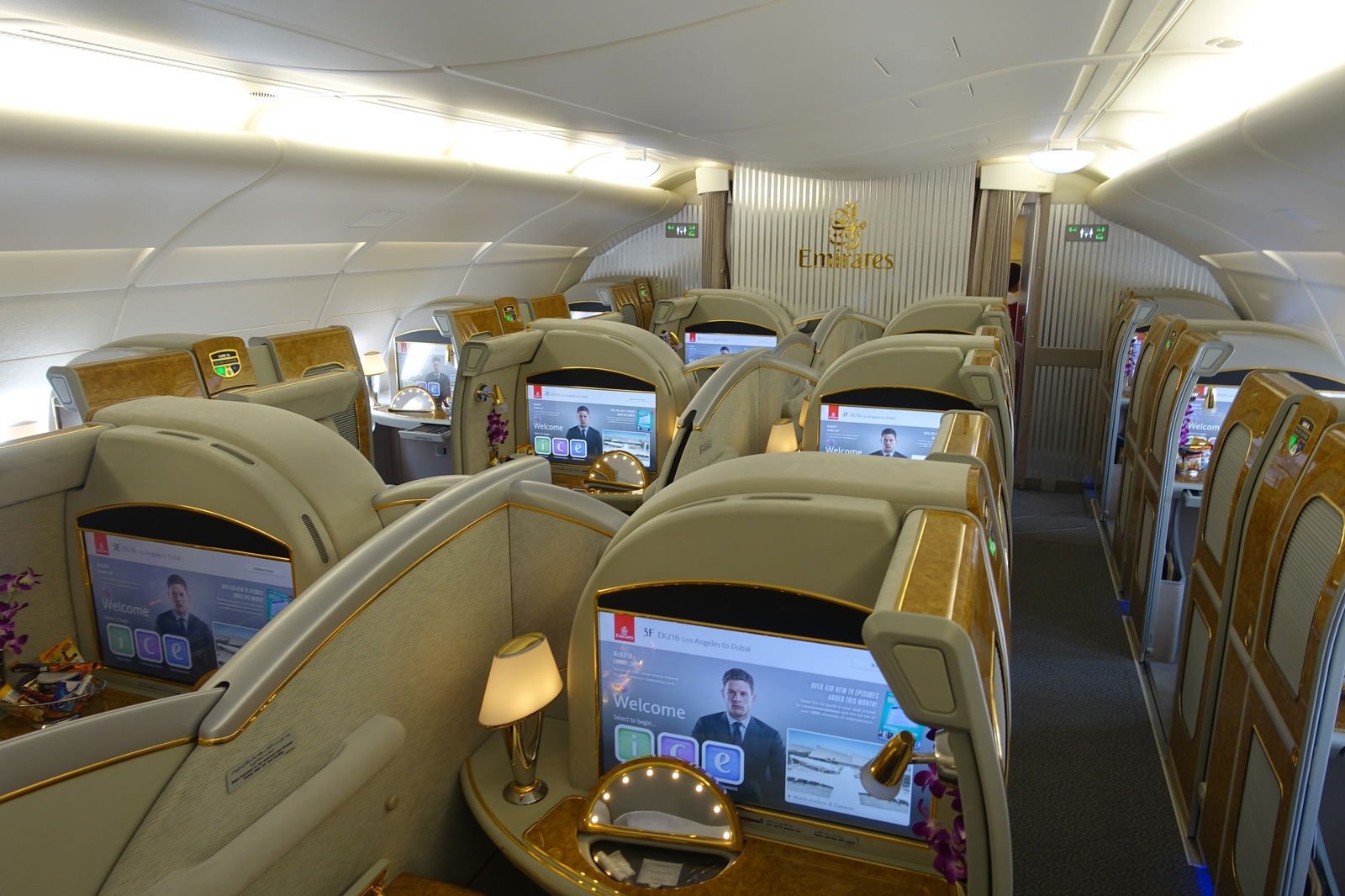 Do you think Emirates will end up adding A380 flights to Boston?