As we gear up for the busy summer travel season, I thought it might be helpful to give some tips for navigating ever more crowded airports and planes. Granted, you might not want to take etiquette tips from someone who has stumbled into a first class lounge in his pajamas, but I like to think I've learned a bit since then. 😉
This summer US airlines will carry over 220 million passengers, and load factors should top 90%. Furthermore, as far as many people are concerned, the flying experience is more unpleasant than ever before, given how many seats airlines have crammed onto planes. So it has never been more important to practice good plane etiquette.
Pack light
There are two factors at work here. One, you don't want to check a bag if you can avoid it. Even with sophisticated systems, checked bags are often lost or even just delayed. If you can keep to a carry-on, you have more options in case of schedule disruptions.
Beyond that, don't overpack your carry-on! While most frequent travelers (myself included) are accustomed to taking "generously" sized suitcases onboard, airlines and airport staff seem to be enforcing bag sizes more and more.
You probably don't need a third of the stuff you're planning on bringing anyway, in my experience.
Dress appropriately
And by "appropriately" I really mean "wear clothes, including socks."
You don't need to dress up for a domestic flight, but having layers you can adjust with the temperature will make your trip more pleasant. Exposing too much skin is uncomfortable for everyone, particularly on a crowded plane.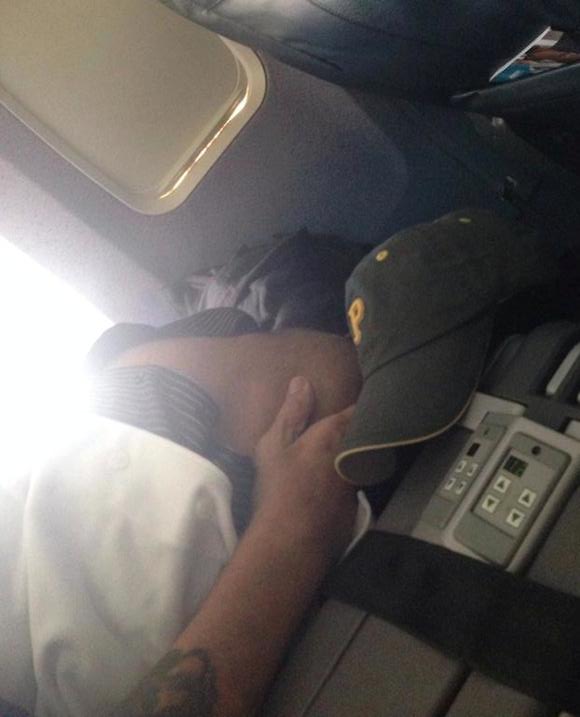 Airplanes are also gross, so I don't recommend going barefoot on a plane. If you do choose to wear sandals, make sure you've at least had a pedicure beforehand, and don't put your feet on the bulkhead or seatbacks, for everyone else's sake.
Allow extra time
When I lived in Seattle I'd generally leave for the airport about 90 minutes before my flight, if that. This is not a good idea if you're traveling with family, are checking bags, don't already have your boarding pass, or aren't eligible for Pre-Check.
Even if security is running smoothly, you'll want to plan extra time for traffic, parking, check-in, etc. Fuller planes mean more competition for airport resources so all lines — from the ticket counter to the restroom — will be longer.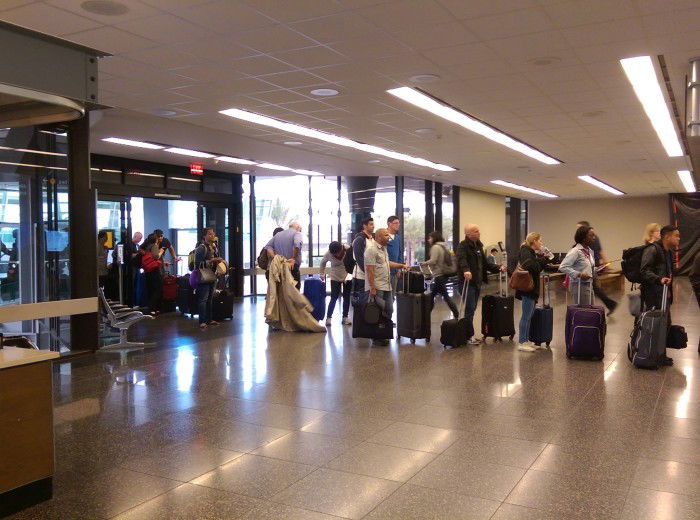 Help yourself
In most cases, you can check in online for your flight, which enables you to print your boarding pass at home. Even better, mobile boarding passes can be sent directly to your phone, which means one less thing to carry.
You can also pre-pay baggage fees online, and in some cases can even self-tag your checked luggage. Keep up to date on your flight status, and have the airline's phone number ready to go in case of cancellations or delays.
In general, you want to do everything you can to avoid queuing at the ticket counter, or otherwise making your travel day more difficult than it needs to be.
Plan for security
Clearing security during summer vacation is always exciting. You have the families trying to keep all their stuff together, huge groups of teenagers on school trips who aren't paying attention, the person who somehow in 2015 doesn't know they can't bring their full-size toothpaste, and the business travelers who are frustrated that no one else knows what is going on.
Give yourself plenty of time, and don't cut the line. You can also speed up your wait at security by getting a Pre-Check membership (included with Global Entry), which is the TSA's trusted traveler program. It's also worth noting that through the TSA managed-inclusion program, you might have access to "Pre-Check" even if you're not a frequent traveler. If so, you'll have a special line, and you don't need to remove your shoes or take anything out of your bag.
Pay attention to the signage, and follow the instructions — life will be better for everyone.
Bring a snack
This might sound like an elementary field trip suggestion, but for the most part airlines aren't giving any free snacks anymore, though you can often purchase something (by credit card only).
So bring something to tide you over, particularly if traveling with children. Be courteous to your fellow passengers by not stinking up the plane with smelly food like tuna, burgers, etc.; a sandwich, fresh fruit, or packaged snacks are much better options.
Heck, I wish I had brought a snack on my recent nine hour flight from Washington to Houston.
Don't crowd the gate
I realize everyone is excited, and airports are stressful places, but there's no need to crowd the gate area. Every time I board a domestic flight there are dozens of people standing on the carpet "ready" to board. This ends up blocking the lane, and actually slows the boarding process.
So follow the gate agent's instructions; while you should pack up your things and be ready once boarding starts, you can stay seated until your zone or row is called.
Be respectful
This should be obvious, but it's not (I've seen it all). Don't clip your toenails on planes, don't take off your shirt, watch your entertainment and listen to music with headphones on (this includes playing Candy Crush on your iPad with the volume up), don't put your feet on someone else's headrest, etc.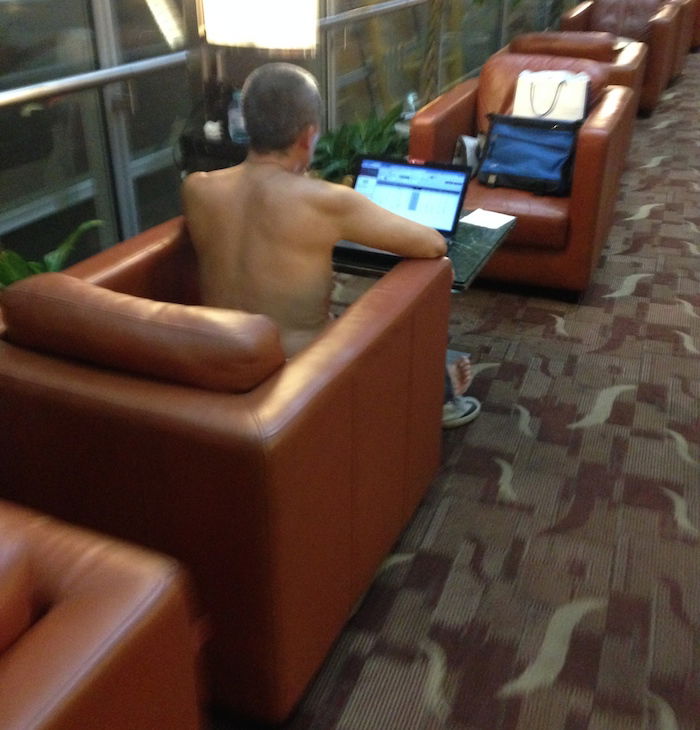 Respect the space of others (seats are getting tighter than ever before, so be sure you're sharing armrests). Ask before you recline your seat; ultimately it's your right to recline, but asking will at least make the person behind you feel better about it (hopefully).
Don't be a chatterbox, and use your inside voice. People around you may not want to talk with strangers, and the folks four rows back might not want to hear the details of your weekend.
Just be nice
With so many aggravated people around you, just being a pleasant person to flight attendants, gate agents, etc., could really set you apart, and will certainly make your day easier.
If you do run into an "etiquette issue" with another passenger, get a flight attendant involved; don't take it into your own hands. We've seen a countless number of people kicked off planes due to disputes between passengers, and post-9/11 crews have a lot of authority. You don't want to be responsible for a diversion, and a third-party can often help calm the situation.
What are your top travel etiquette tips?