I'm amazed by how fast Delta delivered our checked bags yesterday… yet we're still entitled to compensation, which almost seems wrong?
Delta delivered our checked bags really fast at JFK
Yesterday we flew Delta from Fort Lauderdale to New York, and arrived at JFK Terminal 4, at gate B42. Perhaps with the exception of the Midfield Satellite Concourse at LAX, Terminal 4 at JFK must be one of the terminals in the United States where you have to walk the longest distance to exit.
Admittedly we had a stroller, but walking at a pretty fast pace without using the moving sidewalks, it took us 20 minutes from our official arrival time to reach baggage claim. Literally one minute later, our checked bags appeared, just 21 minutes after our arrival time.
To be precise, we arrived at 1:49PM…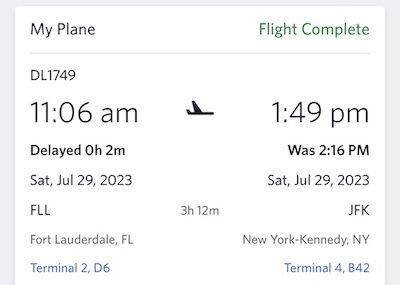 …and our bags were delivered at 2:10PM.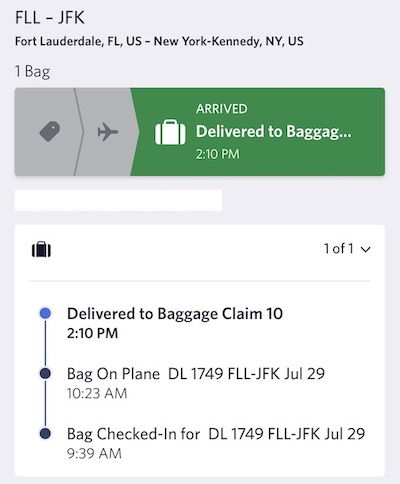 If you ask me, that's really impressive. If a checked bag can get to baggage claim as fast as I can when being seated toward the front of the plane (so it's not like we were waiting 10 minutes to get off the plane), that's pretty tough to beat.
Delta failed to deliver on its checked bag guarantee
Here's where it gets interesting. By my standards, Delta did a great job delivering our bags. By Delta's standards, the airline failed. You see, Delta has a 20-minute checked bag guarantee. With this, if your bag doesn't arrive at the carousel within 20 minutes of your official arrival time, you're eligible for 2,500 bonus SkyMiles.
Now, I'm kind of conflicted. I very much appreciate that this guarantee exists, because it means that Delta consistently puts effort into delivering bags in a timely manner. Are bags always delivered within 20 minutes? No. But this guarantee means that Delta will do better than American, where I can often wait more than double as long for a checked bag.
The guarantee is kind of silly, in the sense that it doesn't account for operational considerations. For example, delivering a bag at JFK within 20 minutes when you're at a gate far from baggage claim during a busy period seems harder than delivering a bag within 20 minutes at a small airport with only one Delta flight at a time. But of course if you're going to have a guarantee like this, you just have to pick a number and go with it. "Delta's variable baggage guarantee" doesn't exactly have the same ring to it.
So, I'm a bit conflicted. On the one hand, Delta couldn't have done a better job delivering our checked bags. On the other hand, per the promise that Delta makes, we should be requesting 2,500 SkyMiles each, even if I don't feel we were inconvenienced. I'd almost feel guilty, except Delta is a huge, publicly traded, for-profit company, and 2,500 SkyMiles is hardly going to break the bank for them. Furthermore, the airline uses this promise to market its operational superiority, which is one of the ways that Delta is able to command a revenue premium.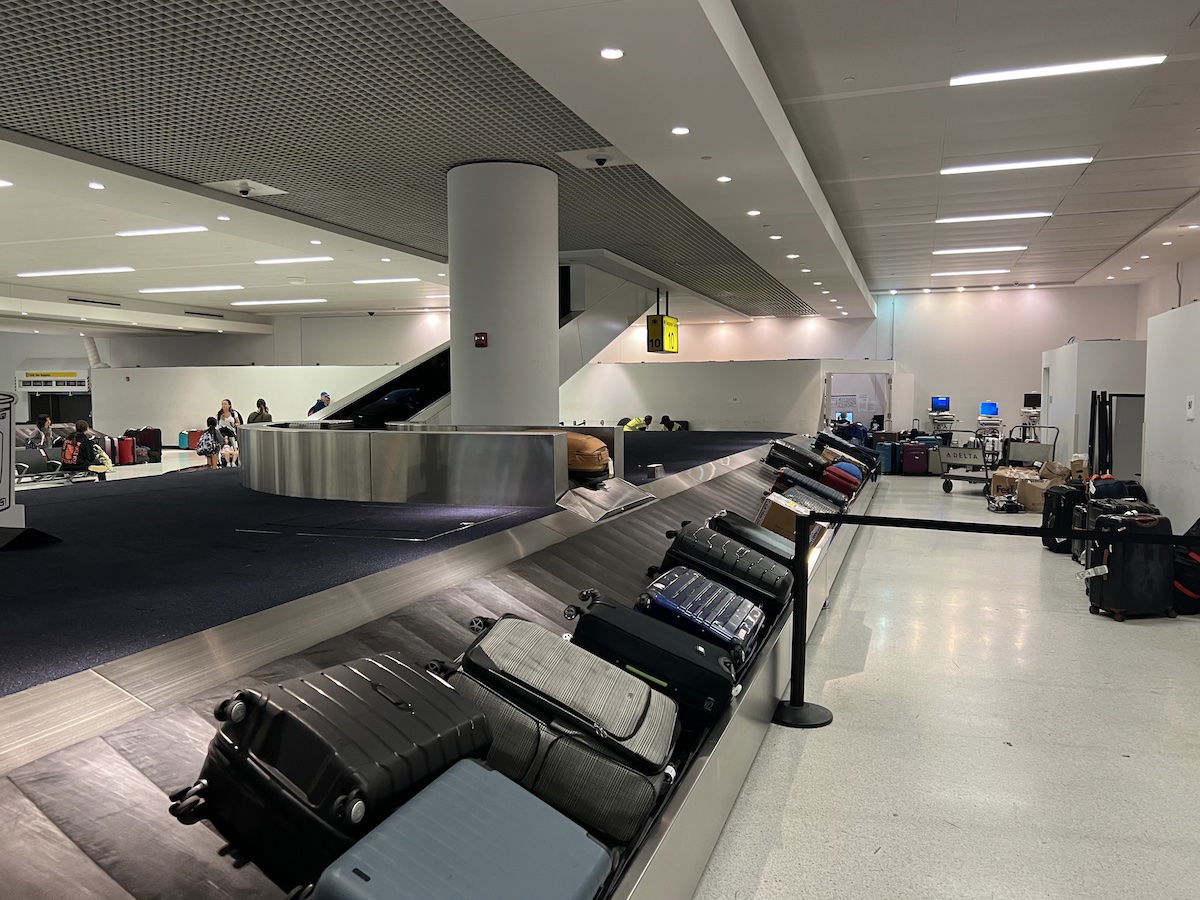 Bottom line
Delta's 20-minute checked bag guarantee is kind of funny. I love it because it causes the airline to consistently do a great job delivering checked bags, even if it isn't quite within 20 minutes. In yesterday's case, the airline delivered our checked bags at JFK within 21 minutes, which I thought was lightning fast, given how far our gate was from baggage claim.
So while that was impressive, it wasn't within 20 minutes, as Delta promises.
I'm curious — would you collect the 2,500 bonus SkyMiles checked bag guarantee in this situation?