Here's your latest installment in the never ending saga of the most petty rivalry in the airline industry, between Delta and Qatar.
On June 1, 2016, Qatar Airways inaugurated one of the most controversial flights in recent history, between Doha and Atlanta. There's a huge conflict between the US and Gulf carriers, and perhaps the most outspoken airlines on both sides have been Delta and Qatar.
I'm sure you can imagine Delta's response when Qatar launched service to their hub, a route which Qatar's CEO claims is being launched to "rub salt in the wound of Delta." To send even more of a message, Qatar Airways operated the inaugural flight using an Airbus A380, rather than the Boeing 777 that is subsequently operating the route.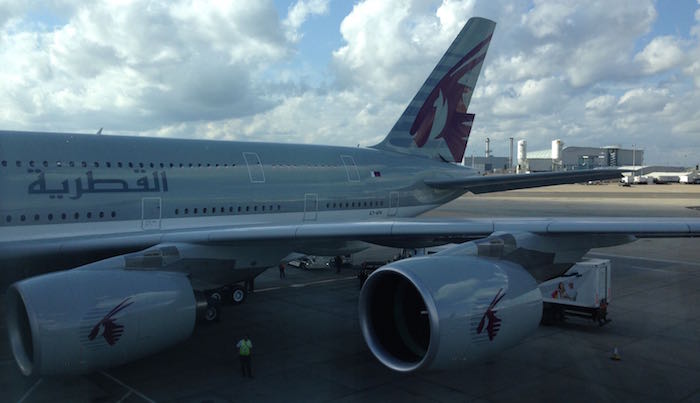 Unfortunately Qatar Airways didn't go through the proper channels to let the airport know of the bigger plane they'd be using, and they weren't able to get a gate for that flight. As a result, they had to load and deplane passengers using air stairs. Ouch… that's sort of embarrassing.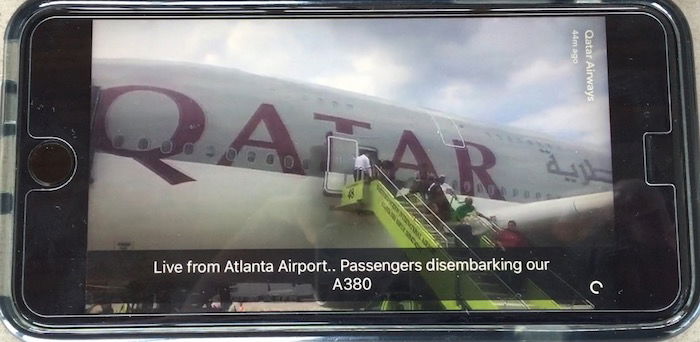 It seems like the dispute between Delta and Qatar in Atlanta isn't over, and in this case the disagreement is over how full Qatar's flights from Atlanta actually are. Al Baker claims there's huge demand for the route, and that the A380 inaugural flights in both directions were oversold.
Delta claims that the daily demand between the cities of Atlanta and Doha is six passengers.
Neither point is especially relevant.
If the demand between Atlanta and Doha is huge, and if the flights are oversold, then why did Al Baker ever claim that the route is being operated to "rub salt in the wound" of Delta, since there would be demand for it?
Conversely, it doesn't matter how many people are actually traveling between Doha and Atlanta, as a majority of passengers on the Gulf carriers are connecting. The flight could end up being profitable even if every single passenger is connecting.
Anyway, per Wandering Aramean, Delta is allegedly counting the number of passengers on Qatar Airways' flight between Atlanta and Doha. They're doing this by having a Delta employee with a passenger counter observe the boarding process.
Here's a video of this allegedly happening:
You've gotta love how hilariously petty Delta is, as I'm not sure what exactly they're trying to prove here.
Are they trying to prove that the flight is empty, and that Qatar Airways is losing a lot of money on the route? If so, they should just let the airline continue to lose huge amounts of money.
What if the flight is full? Are they trying to show that the evil, subsidized Gulf carriers are stealing passengers from US airlines, and by connection stealing US jobs?
I just fail to see how the results of this will have any impact on things, one way or another… but it sure is amusing to watch.