Why you should want SkyMiles
I rag on the SkyMiles program a lot. I don't have a lot of faith in the future of SkyMiles, because if the people running the program had their way it would go fully revenue based tomorrow. And while I see it happening eventually, I highly doubt it will happen in the short term.
In the meantime, those earning SkyMiles through credit card spend with the goal of redeeming for international premium cabins are arguably in a better position this year than ever before.
As of this year, Delta allows one-way awards for half the cost of a roundtrip. That means if you're simply earning miles from a credit card sign-up bonus or two, you're very well positioned to make an actually valuable redemption.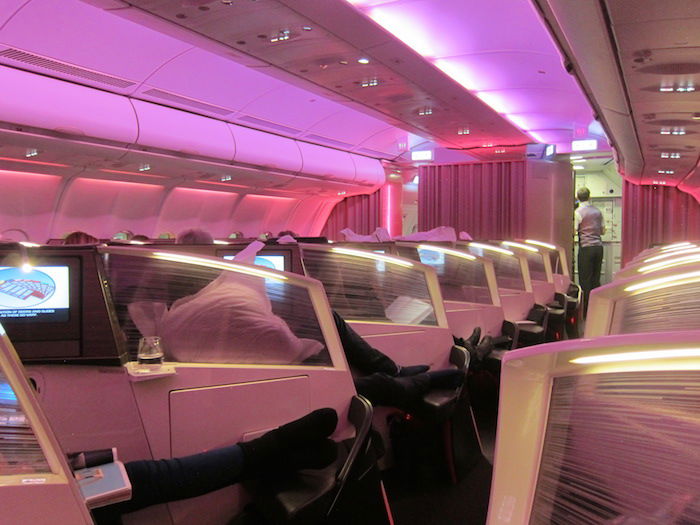 Virgin Atlantic business class
Furthermore, as of now, SkyMiles continue to be an extremely valuable currency for travel to many of the world's toughest destinations to get to on miles:
Delta partners with Virgin Australia, which releases the most saver level business class award space between the US mainland and Australia
Delta partners with Air France, Alitalia, KLM, and Virgin Atlantic, which arguably give you some of the best redemption opportunities for travel to Europe
Delta partners with both Air France and Air Tahiti Nui, making them one of the best currencies to redeem for travel to Tahiti
Delta's airline partners to Asia are greatly improving, and you can redeem SkyMiles for travel to Asia on China Airlines, China Eastern, China Southern, Korean Air, and more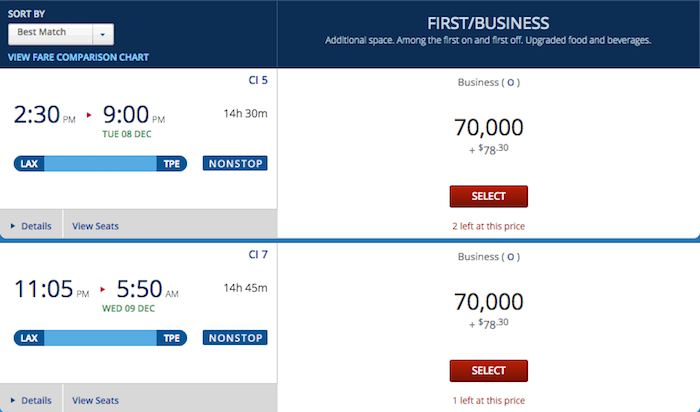 Bottom line
Will you fly Singapore Suites, Etihad's First Apartment, or Cathay Pacific First Class using SkyMiles? Nope, but for now you'll get access to some fantastic partner airlines with solid business class products, arguably giving you among the best access to awards to Europe, Australia, and more.
If you haven't yet signed up for a SkyMiles credit card, I'd highly recommend doing so.
After all, I am eying a redemption on Virgin Australia, especially once their new business class product rolls out next year.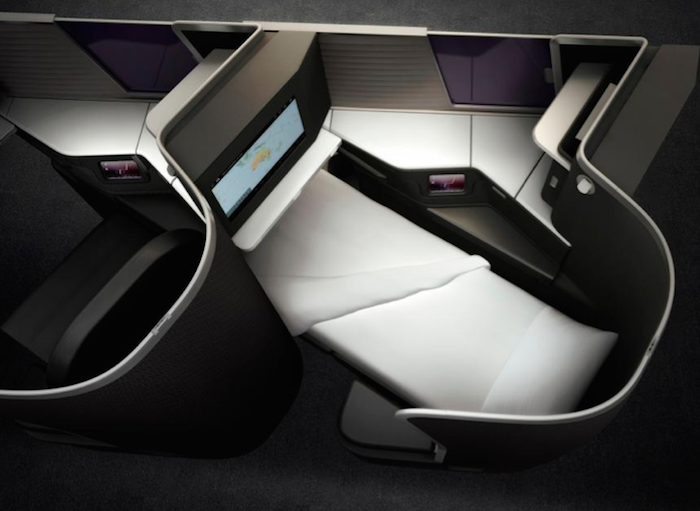 Virgin Australia's new business class, which should roll out next year
Delta Amex Welcome bonus offers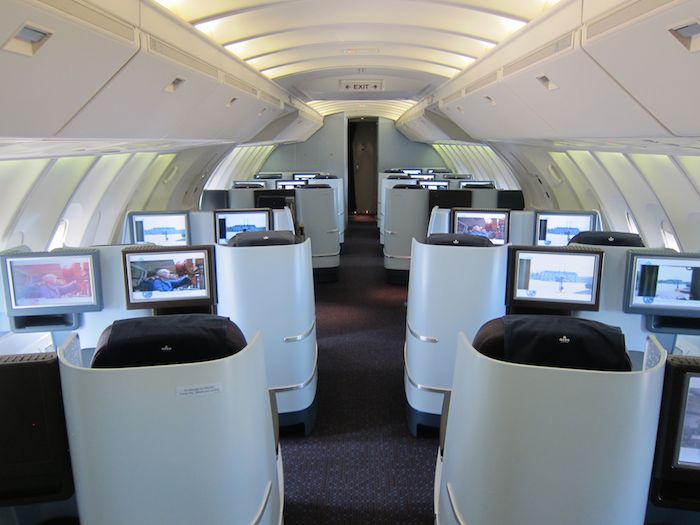 KLM business class
Terms of the Delta AmEx offers
As far as the terms of the offers go, the following are listed for the two personal versions of the offer:
If we identify you as currently having an American Express® Card account, you may not be eligible for this welcome bonus offer. This offer is also not available to applicants who have or have had this product.
While the following is listed for the business version of the offer:
Welcome bonus offer not available to applicants who have or have had this product within the last 12 months.
In practice I'm not sure to what degree they'll be enforced, but those are the rules.
In terms of card limits, nowadays you can have a maximum of four American Express credit cards.
It doesn't matter whether they're personal or business, so that means you can have four American Express business credit cards, or two American Express personal credit cards and two American Express business credit cards. Split it up however you'd like.
All four of the Delta cards above are credit cards.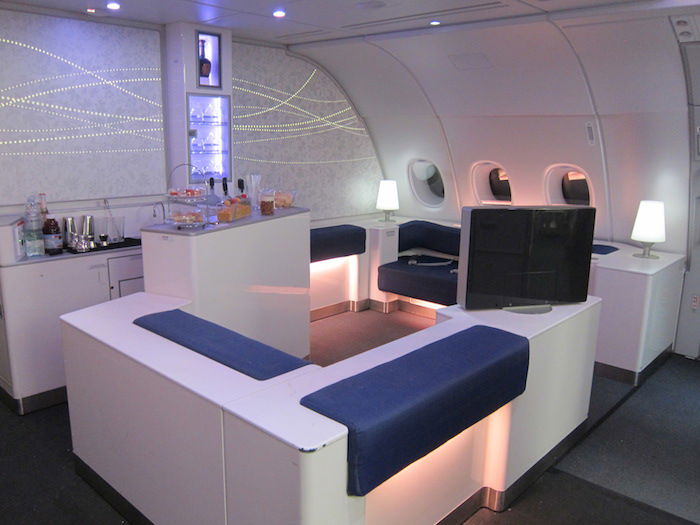 Korean Air A380 business class onboard bar