Delta had an extremely rough Thanksgiving. While the airline is typically known for its operational reliability, it canceled over 600 flights over a four day period, including over 270 cancelations on Thanksgiving day alone. As a point of comparison, both American and United ran nearly flawless operations over the same period.
At the time a Delta spokesperson said the cancelations were because "a number of factors have pressured [Delta's] ability to timely staff flights."
Well, we now have a bit more information about these cancelations, as both Delta's management and pilots union have chimed in on what happened.
How Delta management explains the cancelations
As noted by @xJonNYC, John Laughter, Delta's SVP & Chief of Operations, wrote a letter to employees about the rough weekend. His explanation for these cancelations boils down to the following:
"While we knew our operation would be challenged — as it typically is for most busy holidays — we didn't expect the effects of the sharp increase in capacity in the last part of the month to be compounded by rising number of positive COVID cases and quarantine requirements among pilots and other factors."
Hmmm. So Delta knew it was running its operation with little wiggle room, and it didn't expect there would be a rise in coronavirus cases among pilots? I'm neither an epidemiologist nor do I work in airline schedule planning, but I feel like I could have guessed that?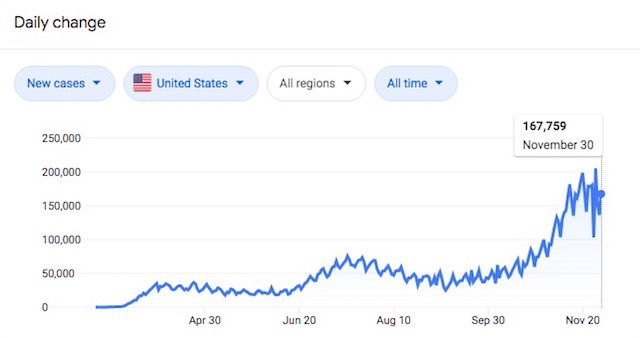 In all honesty, Delta seems to be conveniently shifting blame to coronavirus, rather than taking accountability for scheduling too many flights with the resources that the airline currently has. Delta isn't the only US airline dealing with the coronavirus pandemic, yet this didn't pose an issue for American or United.
The company will be setting up a task force to make sure this doesn't happen again:
"We've set up a cross-divisional IROP task force to learn what were root causes and to ensure we don't have a repeat experience for Christmas or any time in the future."
How Delta pilots union explains the cancelations
The head of Delta's pilots union wrote a letter to pilots explaining what he considers to be the root cause of all of these cancelations. Often unions blame management for everything, but this explanation is fair and level-headed, in my opinion.
The claim is that a lot of this comes down to a general shortage of pilots available to fly the right planes. In other words, Delta is short on narrow body pilots:
Delta is at an operational disadvantage when demand rebounds due to the huge number of pilots who are having to be retrained on aircraft (due to retirements, early-outs, etc.), and Delta doesn't have that many simulators; apparently Delta is even "wasting" simulator time training some pilots on new aircraft when they're just months from mandatory retirement
Not only does Delta not have enough simulators, but the airline is also short on line check pilots, who are responsible for the training; it could take six to nine months to train new line check pilots
While the airline has enough narrow body planes for an increase in capacity, it's short staffed on narrow body pilots, so can't really increase capacity in the short term
But then apparently coronavirus has also been an issue:
Pilots have the highest cases of coronavirus of any work group at Delta, with a 113% increase in pilots reporting sick in November; while the union doesn't understand why this is the case, there are two theories
One theory is that in October the company had rotations whereby there would be up to seven pilot changes per trip; in other words, while you may otherwise fly with one other pilot for the entire trip, Delta frequently changed pilots with each segment, increasing the risk of coronavirus spreading for situations where a pilot was positive
The other theory is that coronavirus is apparently spreading in the flight training center, and the union and management are in discussions about how this can be mitigated; it's suggested that pilots wear masks in both the flight deck and simulator, even though this isn't required
Bottom line
Delta had over 600 flight cancelations over Thanksgiving, which is usually more than the airline has over the course of several years.
While Delta is usually great about running a reliable operation, the airline isn't particularly good about being transparent when things go wrong, as the airline had almost no public, customer-facing communication during this meltdown.
Through communications to employees from both management and the union we have learned the root cause of the issues — essentially Delta has a shortage of narrow body pilots, as retraining pilots is complicated. The airline didn't have the ability to increase capacity by much to begin with, so when you combine that with any other minor issue, the results can be bad.
Clearly Delta wasn't in a position to increase capacity to the extent that it did over Thanksgiving.
What do you make of Delta's explanation for the cancelations?