Delta is having a very rough holiday, and has canceled well over 500 flights. However, best I can tell, the airline has done nothing to publicly acknowledge this.
Delta canceling hundreds of Thanksgiving flights
Delta usually prides itself in being operationally reliable, and the airline has historically even called itself "the on-time machine." Unfortunately something seems to be way off for Delta over the Thanksgiving holiday, as the airline has canceled more flights in a few days than it ordinarily cancels in a year.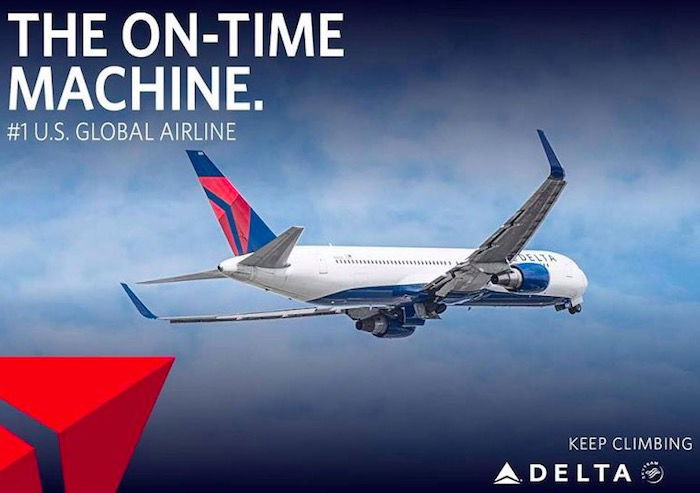 According to data from FlightAware, Delta has canceled the following number of flights over the current four day period:
On Wednesday (two days ago) Delta canceled 4% of its flights (96 flights)
On Thursday (yesterday) Delta canceled 18% of its flights (272 flights)
On Friday (today) Delta has already canceled 9% of its flights (162 flights)
On Saturday (tomorrow) Delta has already canceled 1% of its flights (33 flights)
These numbers are continuing to climb for today and tomorrow, since many of these cancelations are happening on short notice. With Saturday and Sunday expected to be really busy travel days, I wouldn't be surprised to see a lot more cancelations then.
Now, before you think "well maybe all airlines are canceling lots of flights," yesterday United canceled nine flights, while American canceled five flights. So this problem is unique to Delta.
What's going on with Delta?
The airline known for its incredibly reliable operation is having an incredibly unreliable operation over the Thanksgiving holiday. What's to blame? A Delta spokesperson says that "a number of factors have pressured [Delta's] ability to timely staff flights." That's all the information the company has shared.
We're not just talking about a minor schedule disruption, but we're talking about hundreds and hundreds of flights being canceled, when Delta isn't facing any unique challenges that other airlines aren't.
A few thoughts come to mind, given that this allegedly comes down to issues with staffing flights:
Presumably this is the most number of passengers Delta has seen in a short period since the pandemic started
Even though Delta has avoided pilot furloughs, does the company have a shortage of pilots right now who are able to fly the right planes at the right time (many pilots are still on the payroll but aren't actually "current," or are being trained to fly new planes)?
Did a lot of employees just call in sick for the holiday, either because they're actually sick, or because they didn't want to fly around the holidays with cases at an all time high?
Is there an element of cost savings involved, since Delta has to pay employees overtime for working over the holiday?
Did this start as a small issue, and it got progressively worse when the right planes and right people weren't where they needed to be?
Has Delta furloughed the people who were great at making the company's operation so reliable?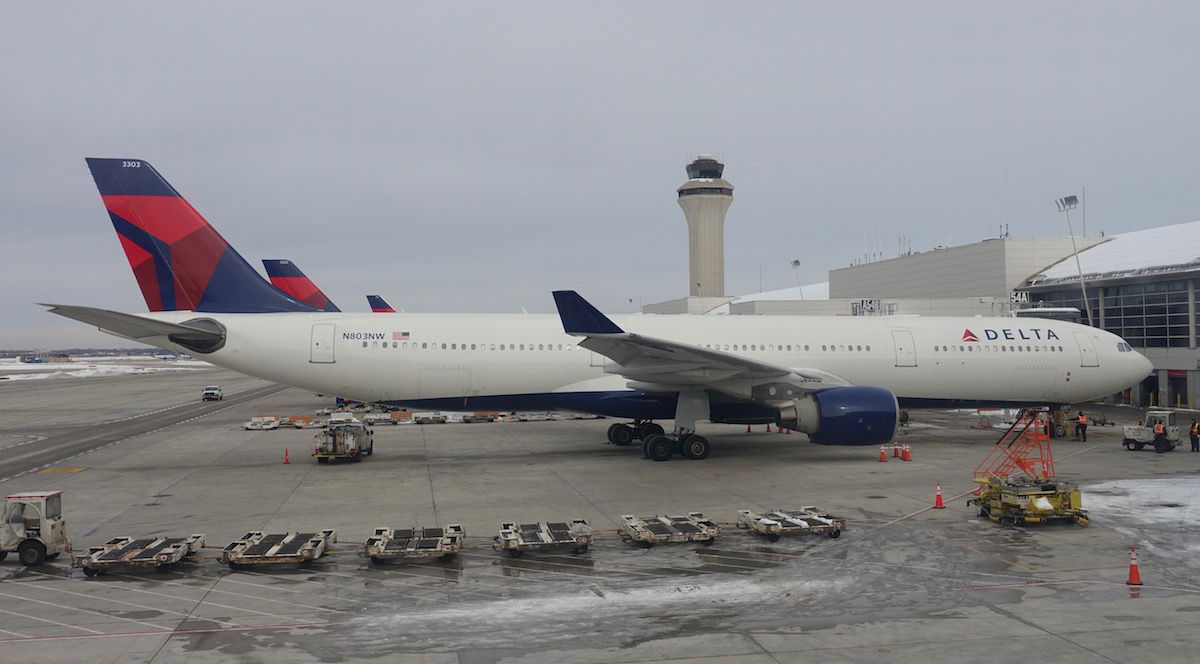 Delta has canceled well over 500 flights over the Thanksgiving holiday
The most disappointing aspect of this
Every business makes mistakes and has bad days. What defines them (in part) is how they respond to these mistakes.
What I find disappointing — though unfortunately not surprising — is how Delta has completely failed to be transparent. Unless I'm missing something, the airline hasn't in any way publicly acknowledged that its operation is struggling.
This is the worst operational reliability we've seen from Delta in years, and there's not a single press release or public acknowledgement about the airline having failed in this case.
I wish this lack of acknowledgement surprised me. Historically Delta operates at a higher level than competitors, and the airline is always quick to brag about its achievements. But the airline also loves to sweep things under the rug when they go wrong, rather than apologizing and being transparent.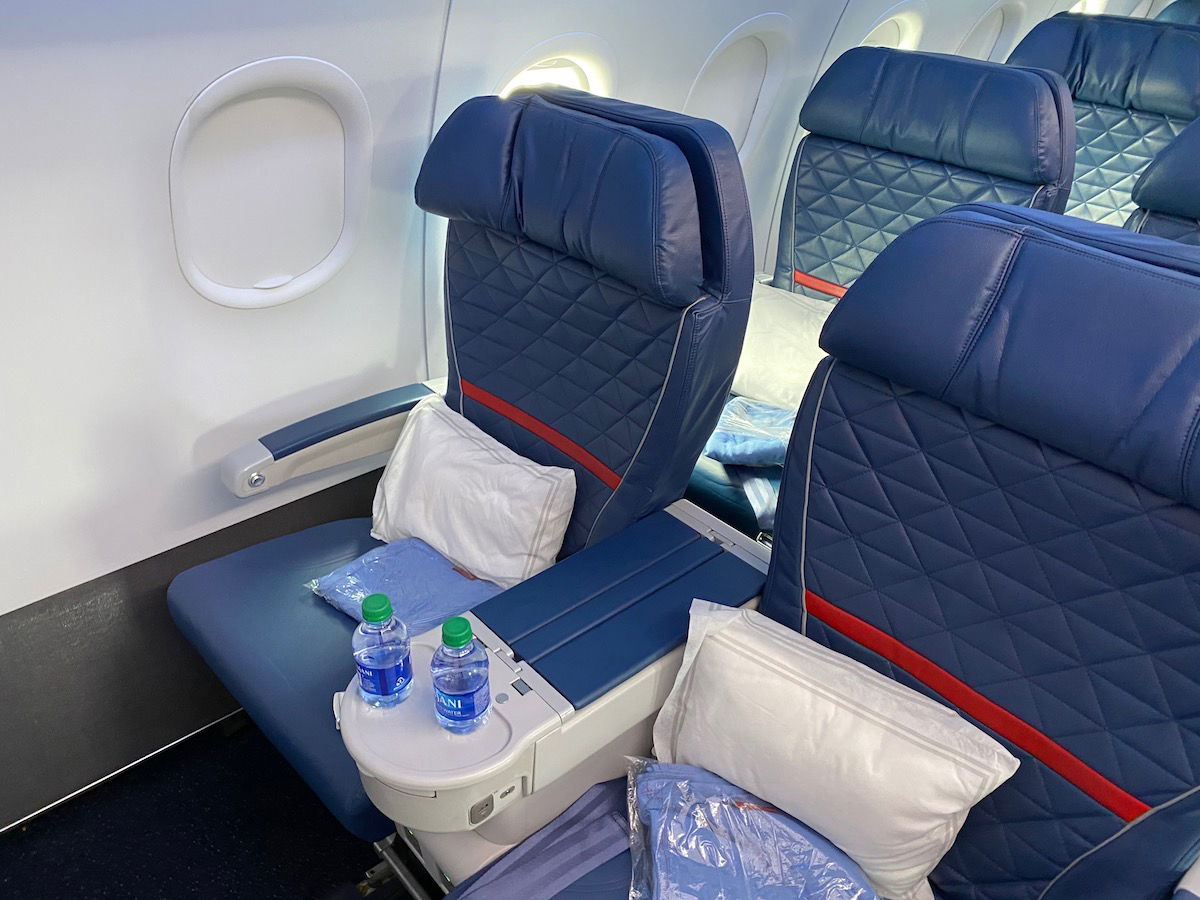 Delta hasn't acknowledged its issues here
Bottom line
Delta is canceling hundreds of flights this week. The airline claims that this is due to a variety of issues that largely involve staffing, though that's all we know. It's interesting to see Delta's operation having some significant issues, while American and United are having reliable operations right now, when you'd think all companies would be facing similar challenges.
Personally what I find most disappointing here is Delta's lack of acknowledgement about this issue. During good times the airline promotes its superior operations, while when things go wrong the airline goes radio silent and pretends nothing is wrong. That's not cool.
What do you make of Delta's mass cancelations for Thanksgiving, and the company's lack of communication about this?