I've long been impressed by Delta's amenity kits, which are provided by Tumi. Combine their Tumi amenity kits and their Westin Heavenly Bedding, and they have one of the best branding partnerships for business class amenities. Late last year I wrote about my Delta One flight from Los Angeles to London, where I got one of their Tumi amenity kits.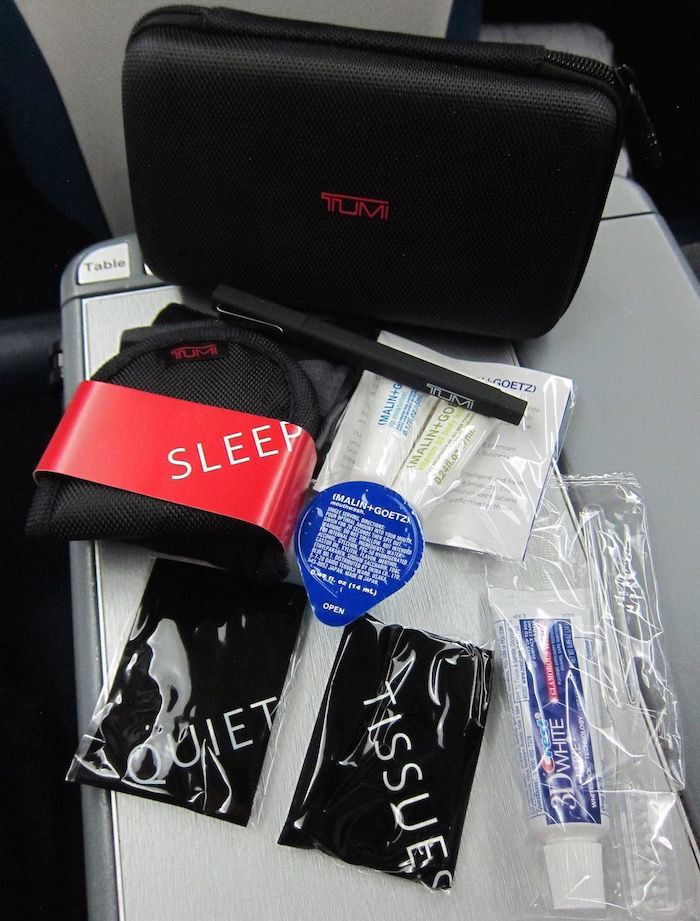 For me, an amenity kit doesn't make or break a premium cabin experience, though I will say that a high quality and durable amenity kit is one I hold onto for a long time, and one I always associate with that airline. So it's a great marketing opportunity, given that you can give passengers something they'll potentially hold onto for a long time, and associate with your brand. I have a Tumi amenity kit in my carry-on right now, which I use for cords.
While Delta's amenity kits were great before, it looks like they've upgraded them even further. Delta now offers Tumi amenity kits featuring Kiehl's products, with hard-sided amenity kits offered on flights from the US, and soft-sided amenity kits offered on flights to the US. Per the press release:
Delta's amenity kits are getting a facelift that will make Delta customers smile. The refreshed Delta One kits will combine two premium, high-quality brands – TUMI and Kiehl's Since 1851 – to create an apothecary in the sky, rejuvenating skin on Delta's longest flights.

Delta's refreshed kits include Kiehl's Lip Balm #1 and grapefruit-scented Deluxe Hand and Body Lotion with Aloe Vera and Oatmeal.

The kits were introduced July 1 on Delta One flights, including transoceanic international flights and flights between John F. Kennedy International Airport and Los Angeles International Airport/ San Francisco International Airport, and will feature hard- and soft-cased TUMI bags. Customers will enjoy a navy hard-sided amenity kit outbound from the U.S. and a soft-sided black amenity kit inbound to the U.S., allowing them to add variety to their amenity kit collection each way.

In addition to Kiehl's, the Delta One kits include a TUMI soft touch pen and eye shades, striped socks, a dental kit featuring Crest toothpaste, tissues, mouthwash and ear plugs.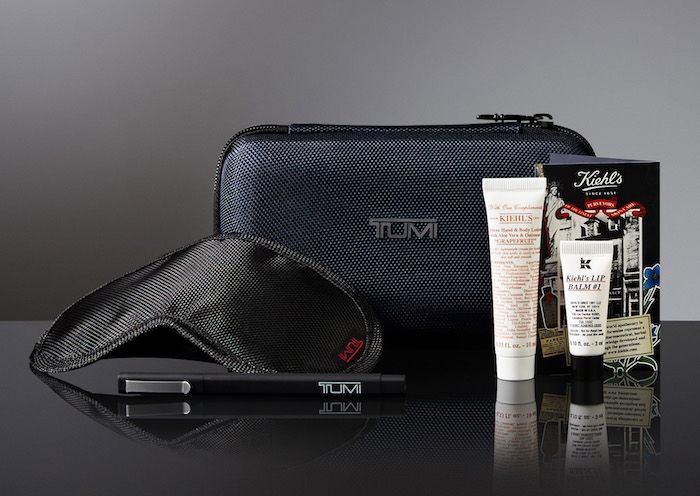 While Delta's old kits were already great, I love that they're mixing up the type of kits they offer in each direction, so you can get both a hard and soft-sided one on a roundtrip. Previously the amenities were provided by Malin + Goetz, so I'd say the change to Kiehl's is a very nice improvement.
For what it's worth, American revamped their amenity kits earlier in the year, which they're offering in conjunction with Cole Haan. While the concept behind it is nice, they have several different types depending on whether you're flying a transcon, business class, or first class, and with each kit they partner with a different skincare provider. Personally I much prefer the consistency of Delta's offering. The coolest part of American's Cole Haan partnership is that the kits have discount codes for buying products from Cole Haan and the skincare partners.

Bottom line
Kudos to Delta on further upgrading their amenity kits. The new kits look great, and I love that they have the consistency of offering the same Kiehl's amenities on all flights, while still offering different kits depending on the direction of travel.
(Tip of the hat to View from the Wing)