There's an opportunity right now to earn Star Alliance Gold status through Singapore Airlines KrisFlyer by transferring 250,000 points to the program. This is potentially an incredible deal. I first wrote about this promotion in April 2020 (when it became available), but wanted to recap it, since this offer only runs through the end of the month.
Singapore Airlines' status without flying promo
Singapore Airlines has gotten creative with the KrisFlyer program during the pandemic, including one especially lucrative promotion that makes it easy to earn status without flying. Between April 7, 2021, and February 28, 2022, you can accrue activity toward Singapore KrisFlyer status for shopping, converting rewards points, and more.

Let's assume you currently have no status with Singapore Airlines' KrisFlyer program. In that case you're eligible to upgrade your status to either KrisFlyer Elite Silver or KrisFlyer Elite Gold.

For context:
KrisFlyer Elite Silver status requires 25,000 elite qualifying miles per year
KrisFlyer Elite Gold status requires 50,000 elite qualifying miles per year
Here's a rundown of the different ways you can use this promotion to earn status: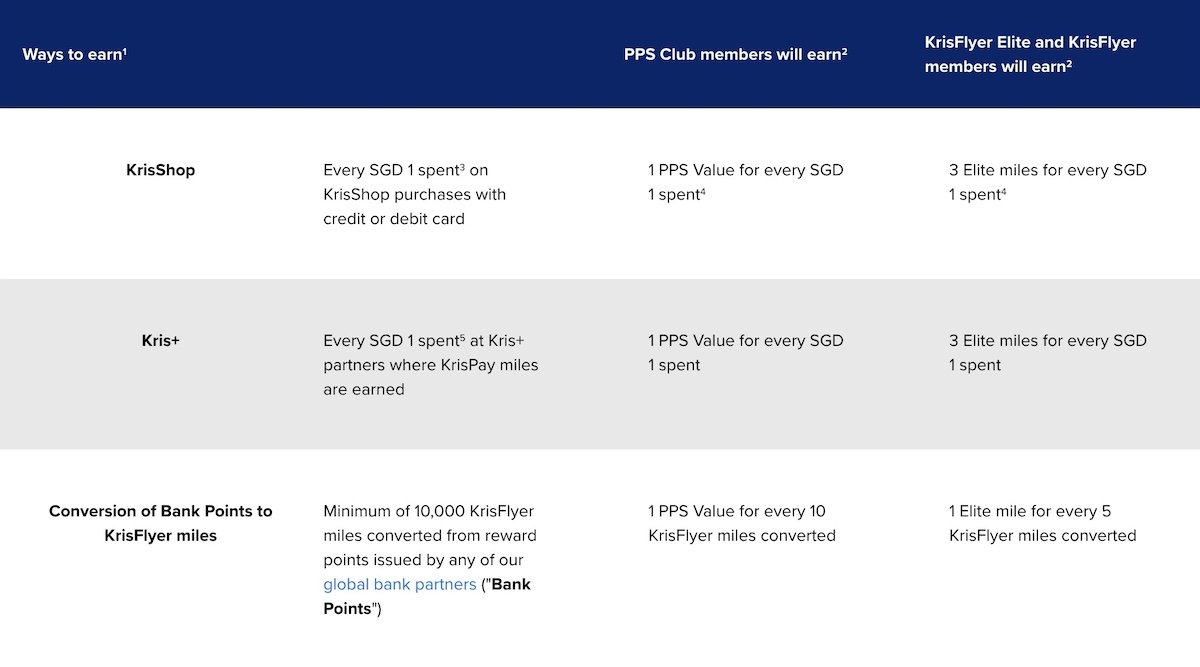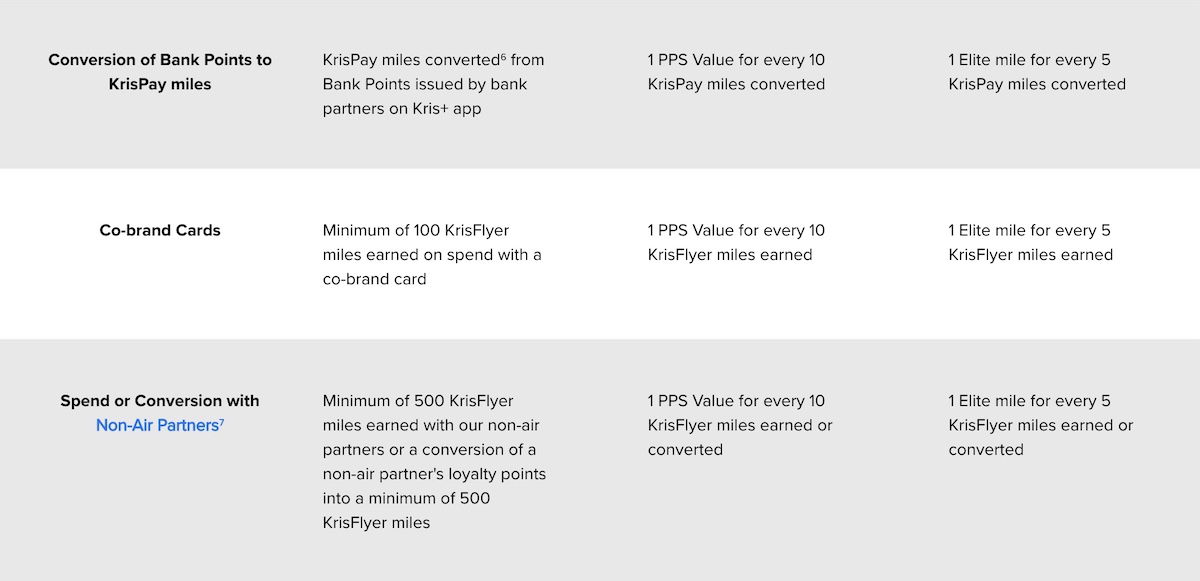 The option to convert bank points to KrisFlyer miles should be most interesting here:
You'll earn one elite mile for every five miles transferred, with no maximum on how many elite miles you can earn
Singapore KrisFlyer is transfer partners with Amex Membership Rewards, Brex, Chase Ultimate Rewards, Capital One, and Citi ThankYou
Since KrisFlyer Elite Gold status requires 50,000 elite miles, transferring 250,000 points would be enough to get you the status
Note that you need to transfer the equivalent of at least 10,000 miles to take advantage of this offer, it will take seven days for elite miles to post, and these elite miles don't count toward KrisFlyer Milestone Rewards
Singapore KrisFlyer status is ordinarily valid for 12 months. The program doesn't use the traditional calendar year for status, but rather each member has their own status year based on their activity.
The good news is that Singapore Airlines has announced that members with renewal periods between March 2022 and February 2023 (which is a whole year, and should cover everyone) will get a 12 month status extension. In other words, if you took advantage of this promotion now, your status may be valid for two years, giving you even more time to enjoy your benefits.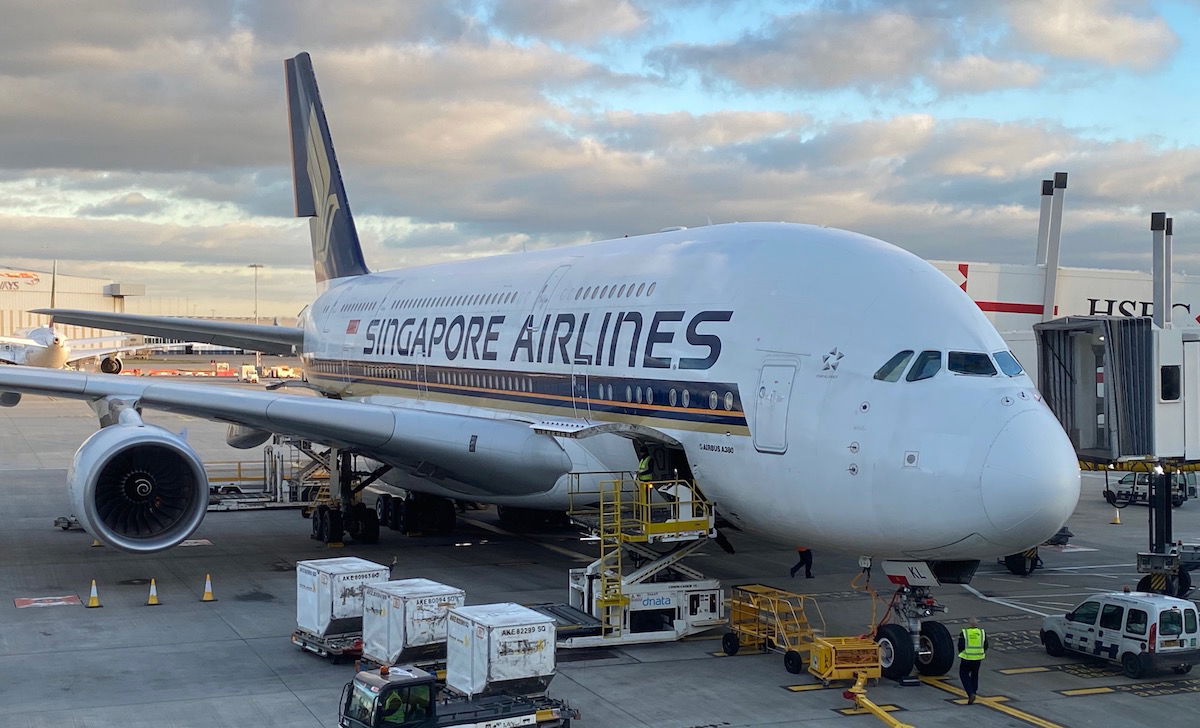 What are the benefits of Star Alliance Gold status?
Realistically the biggest benefit of KrisFlyer Elite Gold status is that it earns you Star Alliance Gold status, which comes with valuable perks when traveling on any Star Alliance airline. Star Alliance Gold perks include the following when flying on a Star Alliance airline:
Access to Star Alliance Gold lounges, even if you're traveling domestically on United
Priority check-in
Priority baggage handling
Priority boarding
Extra baggage allowance
This certainly comes in handy when traveling on a Star Alliance airline. And for those who may be frequent United flyers, getting United Club access on domestic itineraries is potentially quite valuable.
Note that you don't actually have to credit your miles to KrisFlyer to take advantage of Star Alliance Gold status perks, but rather just have to provide your membership number when checking in at a United Club. However, some agents may be a bit confused, and may take a while to process your check-in (and some may accidentally swap out the frequent flyer number on file).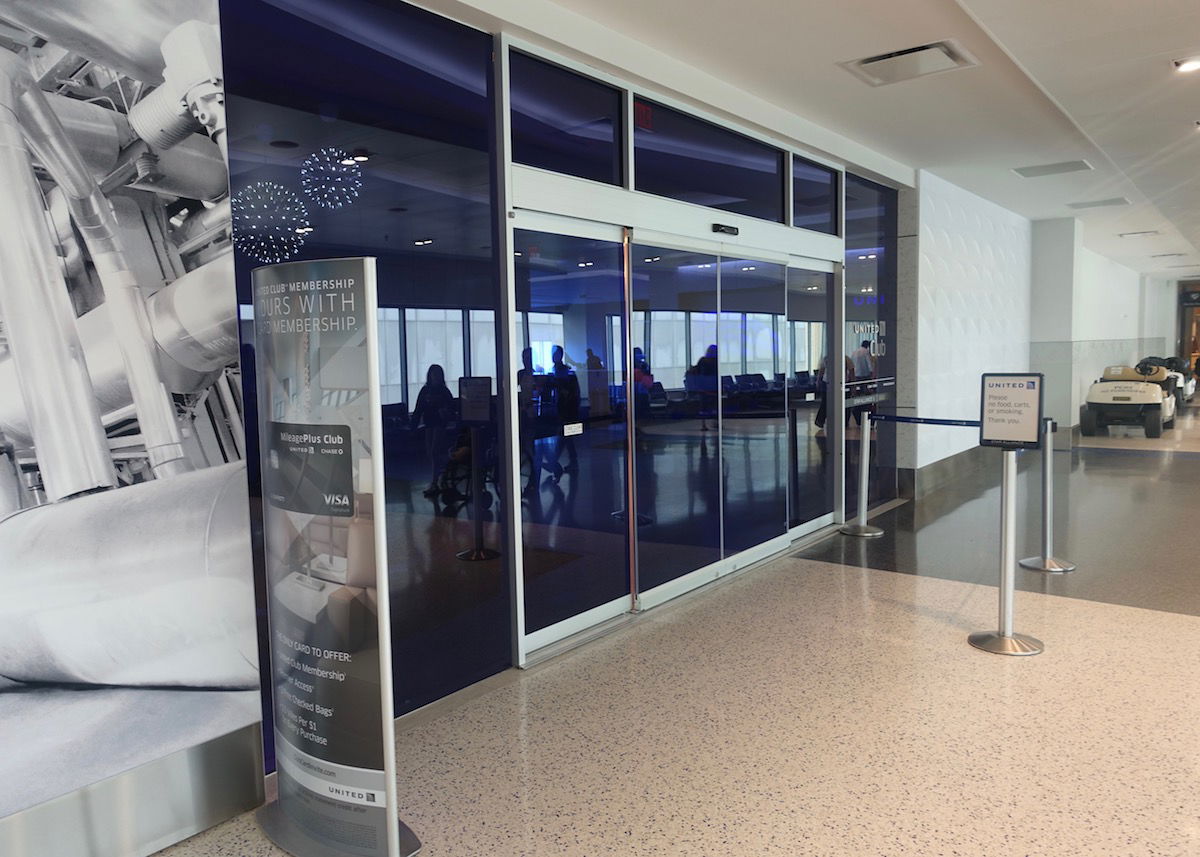 Benefits for travel on Singapore Airlines are limited. That's because there's the separate PPS Club for the most loyal Singapore Airlines flyers, and that comes with a significant revenue requirement. So don't expect that this status will get you much in the way of special treatment when flying Singapore Airlines.
Is this promotion worth it?
For those who haven't yet taken advantage of this promotion, should you consider doing so? A few general thoughts:
Generally speaking I highly recommend against speculative points transfers, since you lose flexibility when you convert transferable points into specific airline miles
At the same time, this is a significant incentive, and having KrisFlyer miles is useful, since Singapore Airlines blocks most premium cabin award space for members of its own frequent flyer program
While I'm not a huge Star Alliance flyer, I do think there's value in having Star Alliance Gold status, especially if the status is valid for two years
Even if you don't plan to travel to Singapore (the country only allows "Vaccinated Travel Lane" visitors), the airline operates other useful fifth freedom flights, like New York to Frankfurt and Houston to Manchester
KrisFlyer miles do expire 36 months after they're earned (regardless of any activity), so that's something to keep in mind if making a transfer; that being said, we have seen some mileage extensions during the pandemic
Personally I took advantage of this promotion last summer, making a speculative transfer. That really paid off, as I managed to book roundtrip award tickets for two people in Singapore's new Suites from New York to Frankfurt, given all the availability we've seen. Talk about a great redemption!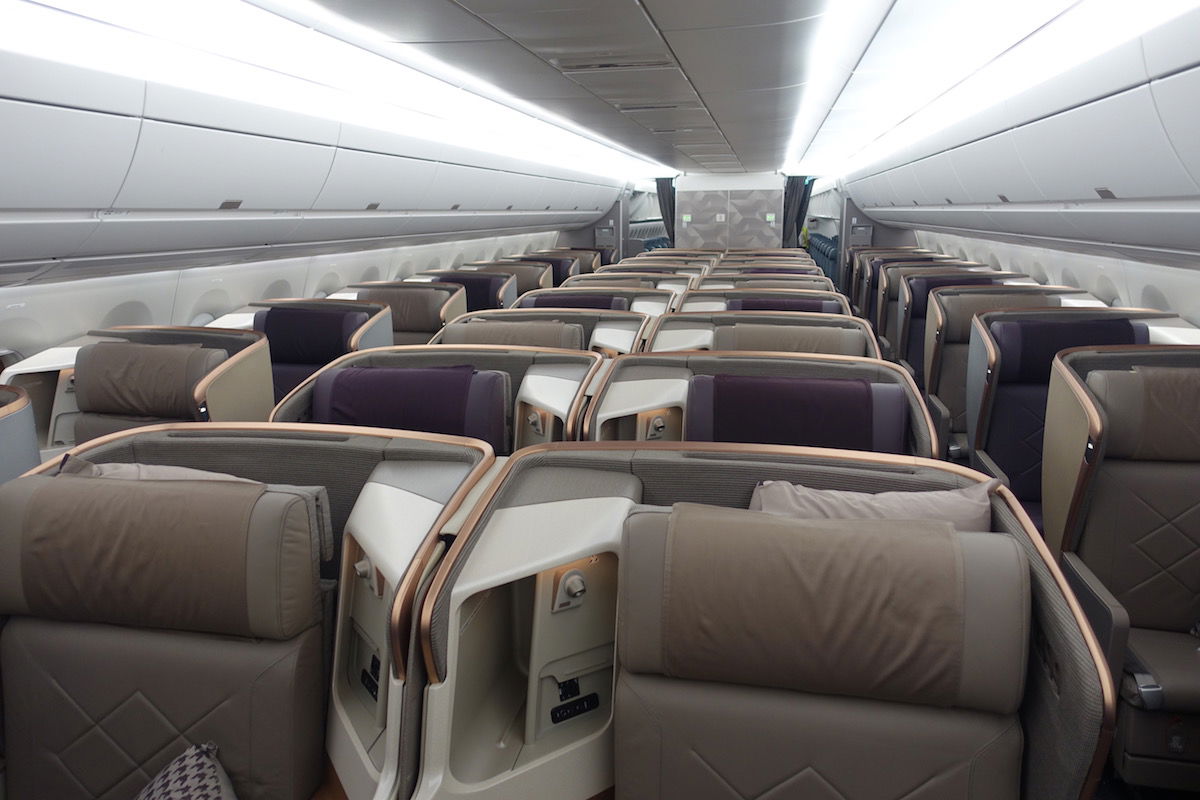 Bottom line
Singapore Airlines KrisFlyer has a lucrative promotion that makes it easy to earn Star Alliance Gold status. While there are various opportunities here, the most interesting is the ability to convert 250,000 bank points into KrisFlyer miles, and to then earn 50,000 elite miles, which is enough for KrisFlyer Elite Gold status.
That's an easy way to earn Star Alliance Gold status, which could prove useful for anyone who flies Star Alliance airlines with any frequency (including United Airlines domestically). On top of that you still have the 250,000 KrisFlyer miles to redeem however you'd like. Best of all, with the latest status extension, the elite perks should be valid for two years.
If you've been considering this offer but haven't yet made a transfer, the clock is ticking.
Do you plan on taking advantage of this Singapore Airlines promo, if you haven't done so already?