Earlier in the week I wrote about how American is making some minor changes to the AAdvantage program, including introducing Concierge Key as a published tier, and also adding the ability to fast track the elite qualifying dollar requirement through spend on a Barclaycard credit card.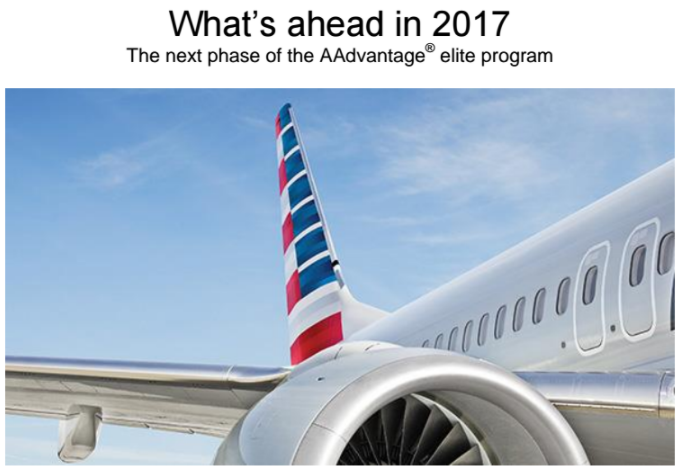 Concierge Key status continues to be invitation only, meaning that American isn't actually publishing the qualification criteria for earning the status. However, they are now prioritizing Concierge Key members ahead of Executive Platinum members, meaning that Concierge Key members will get priority upgrades, standby, etc.
All Concierge Key members also automatically receive Executive Platinum status, so prior to this there was no differentiation in terms of priority.
Well, the always reliable JonNYC reports that American is introducing at least one additional elite perk for Concierge Key members. Specifically, American will introduce a "next flight guarantee" for Concierge Key members. Here's how it's described:
In January, we will announce a new service recovery tool for our ConciergeKey members — Next Flight Guarantee.

We want to do whatever it takes to effectively serve these customers and providing a seamless customer experience at every interaction, including service recovery, is very important.

If a flight is cancelled or delayed more than three hours, we guarantee to accommodate the ConciergeKey member and one companion on the next flight.

The departure time of the next flight must be more than 60 minutes from the time of the reaccommodation request
Next Flight Guarantee applies to mainline and regional flights for both domestic and international travel
The guarantee is for the coach cabin only
It ensures our best customers get out on the next flight in the event of a disruption

Most requests will be handled by the ConciergeKey Desk in Reservations. However, you should proactively offer this to any ConciergeKey member and one companion who are affected by a cancelled or delayed (more than three hours) flight. The ConciergeKey member shouldn't have to ask us to deliver on this benefit.
As you can see, the perk applies when your flight is canceled or delayed by more than three hours, and the flight you're accommodated on can't be within 60 minutes of the time the request is made. It's also only valid for coach. I realize that's probably the best American can do, but presumably most Concierge Key members are in first class, so that's not really an equal accommodation (still, it's easier to oversell economy by an extra two people than to oversell first class by an extra two people).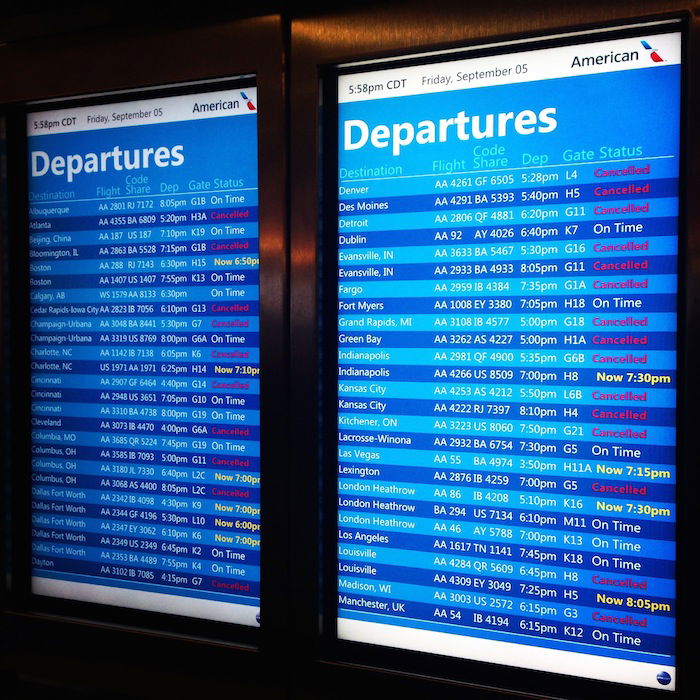 All of this is in addition to existing Concierge Key benefits, which include the following:
Executive Platinum status
An Admirals Club membership
Two additional systemwide upgrades
Copays waived on international upgrades
A dedicated phone number and email address with 24/7 support
Flagship check-in
Assistance during irregular operations
Airport escorts and pre-boarding
Bottom line
This is a nice new perk for Concierge Key members, though there are some strings attached. Regardless, given how full flights tend to be nowadays, knowing that you'll be protected on the next flight is a nice additional perk. Too bad it only applies to Concierge Key members, and that the qualification criteria for that are unpublished.