I'm probably not alone in this community in being a perfectionist when it comes to redeeming miles. Or at least I aspire to be, then get super frustrated, and cave. That's because in many cases some amount of compromise is needed when redeeming miles.
Want to fly Lufthansa first class to Europe? You can do that, but you're best off booking within 15 days of departure.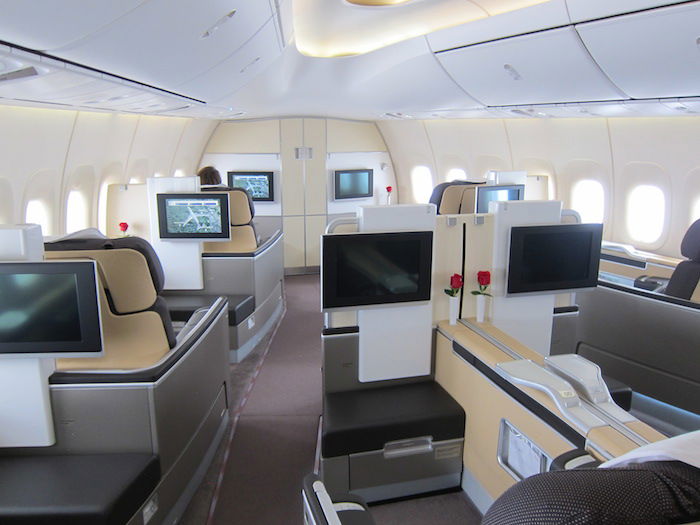 Lufthansa's 747-8 first class
Want to lock in multiple seats in Cathay Pacific first class? You can do that, but you're best off booking within a few days of departure.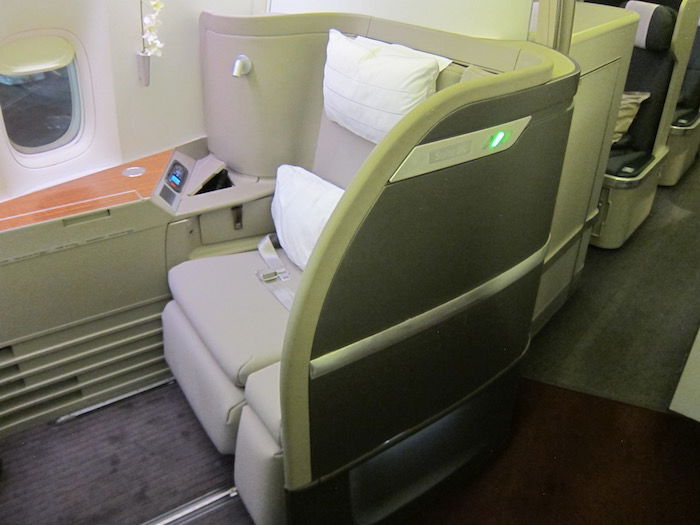 Cathay Pacific's 777-300ER first class
Those are just a couple of examples of last minute awards, though there are also plenty of awards which can be planned in advance, which brings me to the current situation I'm in.
How I was planning on getting to Asia in October
Ford's birthday is in October, and we've been planning a trip to Southeast Asia for that. While my own travel planning is last minute, I've also realized the value in planning destination-oriented trips further out. That's because if you're looking to travel to more remote places, you often want to lock in your hotels further out, have your positioning flights in place, etc.
While I'm happy planning a trip to Tokyo or Hong Kong a couple of days out, in this case we're looking at going to Cambodia and Laos, so would like to plan a bit further out than that.
My original plan for getting us to Asia was to fly Cathay Pacific first class, an award we'd have to lock in within a few days of departure. That's using a pre-devaluation American AAdvantage award I booked for 67,500 miles per person, meaning we have until mid-March of next year to use it.
Then we could always lock in some acceptable business class awards in the meantime, which we could potentially cancel last minute, if/when Cathay Pacific opens up.
How I'm now considering getting to Asia in October
One of the great things about the Korean Air SkyPass program is that you can easily redeem miles for first class to Asia. Korean Air releases a ton of first class award availability, thanks largely to the fact that most SkyTeam mileage currencies can't be redeemed for international first class.
So you have a limited number of members who have access to a good number of first class award seats.
For example, where else can you book four transpacific first class award seats on a single flight just a few months out?

The thing is, I've flown and reviewed Korean Air's A380 first class product, so what I'd really like to try is Korean Air's new 747-8 first class product.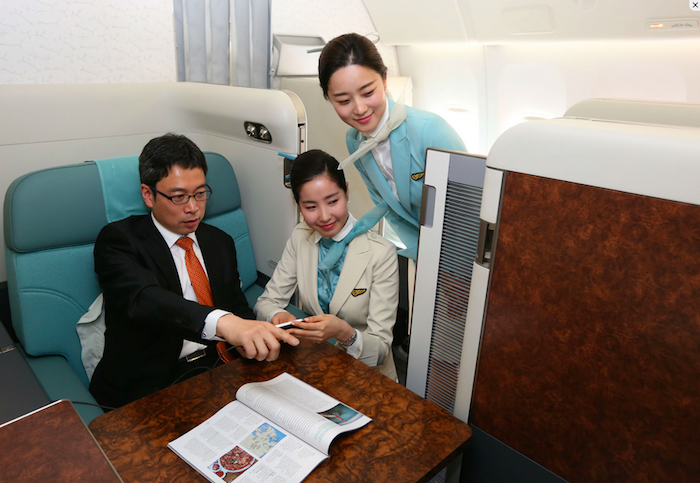 Korean Air's 747-8 first class
The catch is that it only features half as many first class seats — there are a total of six. As a result, they only seem to make one first class award seat available way in advance nowadays, though there are often more seats made available closer to departure.

Then I remembered that there's China Eastern, which flies gorgeous new 777-300ERs between Los Angeles and Shanghai. I'll actually be flying with them soon in business class, enroute to Colombo.
Many people know that Singapore Airlines Suites Class features a double bed, but so does China Eastern's 777-300ER first class (it's the only other airline product in the world to offer that).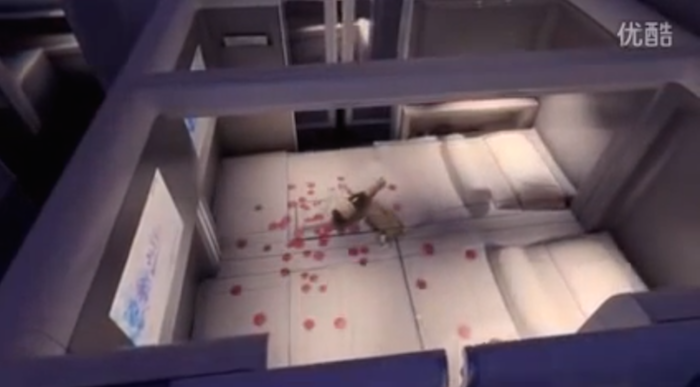 Flights in both directions pretty consistently have two first class award seats per flight, which can easily be booked using Korean Air SkyPass miles.

The tradeoff is that I suspect the soft product might not be great. Many of you may recall my experience in China Southern first class, which was amusingly bad.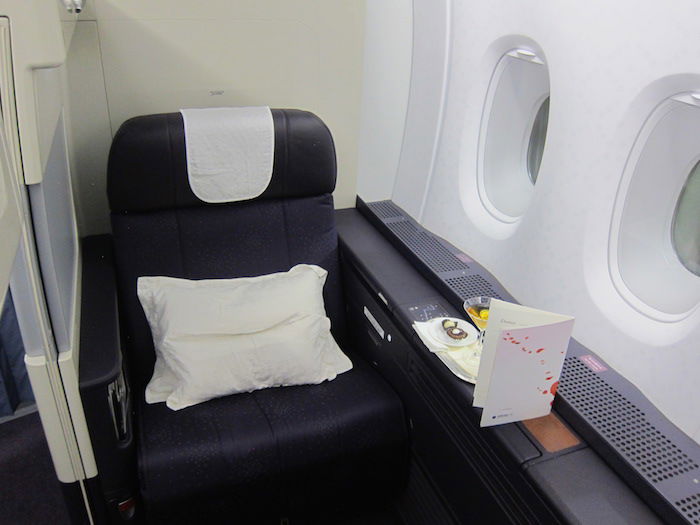 China Southern's A380 first class
On one hand I tend to think half the fun of international first class is the food & service. At the same time, if you have a double bed with plenty of award space at a relatively reasonable mileage cost (100,000 miles one-way between the US and much of Asia), maybe that becomes less important?
So now I'm trying to decide whether to fly China Eastern in both directions, the Korean Air A380 in the other direction, or maybe even give China Southern first class another shot, given that their head of onboard service promised me that they're improving? 😉
Bottom line
The best approach to take towards planning an award depends on many factors:
The type of trip, and how much advance planning is required
Whether you're booking a year out, very last minute, or somewhere in the middle
Whether your priority is to travel as directly as possible, or as comfortably as possible
I find this to be an especially unique situation. On one hand booking one of only two airlines in the world which features double beds seems like a great opportunity. At the same time, based on my previous experience with Chinese airlines, I'm a bit concerned about the soft product. Still, I figure it'll make an interesting trip report, if nothing else, especially to see if they'll automatically make a double bed, ask about it, or not even offer.
If redeeming miles for first class, which would you prioritize: the privacy and space of an enclosed double bed, or an airline with a great soft product but questionable hard product (like Korean Air A380 first class)?