While Cathay Pacific is generally regarded as one of the best airlines in the world, I haven't been terribly impressed by their longhaul business class product. While they have excellent reverse herringbone seats throughout their longhaul fleet, there's not much else that's great about the experience.
Their service flow has always felt robotic and impersonal to me, as everyone is served at the same time off a cart, and you really just feel like you're part of an assembly line. The airline has realized this weakness for a while, and has been trying to figure out the best way to improve. They want to make sure that they can actually deliver on whatever permanent changes they make.
For example, last year Cathay Pacific offered dine on demand on select routes as a trial, and apparently it didn't go well, because the airline decided against expanding the concept. I can appreciate that they were at least realistic — it's unfortunate that they felt they couldn't make it work, but I'd rather that then have them add it and the service flow is then a disaster. As I've explained in a previous post, a dine on demand concept doesn't work for all airlines.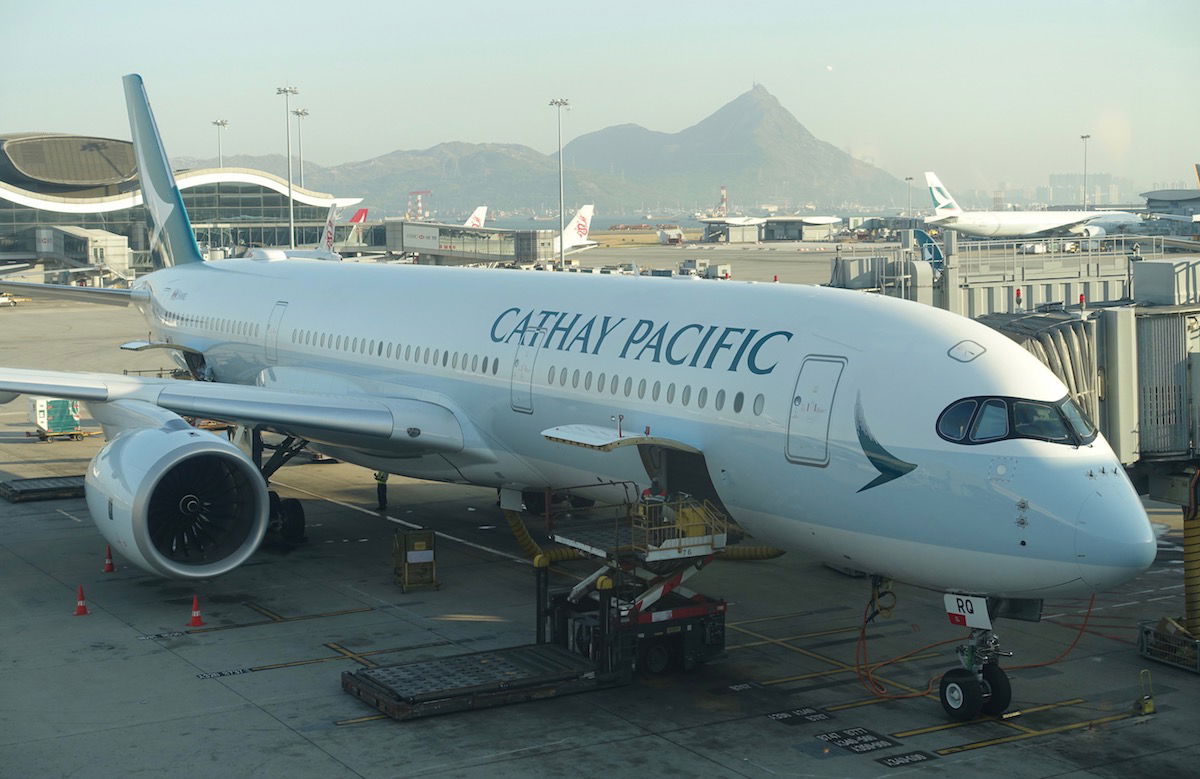 Cathay Pacific's new business class dining experience
Cathay Pacific isn't introducing dine on demand in business class, but rather is trying to revamp the way in which they serve meals to add flexibility. They say that the new meal service should offer a restaurant style experience. What should passengers expect?
The way in which crews interact with passengers should improve, as they'll no longer be using trolleys, but rather passengers will have more opportunities to interact with crew one-on-one, and will be brought their dishes individually
The presentation of food should be improved greatly, as flight attendants will plate dishes themselves; previously the dishes came pre-loaded, crews would just place them in the oven, and then serve them as is
There will be more variety, as they'll have three appetizers and up to six main courses to choose from
There will be more flexibility, as there will be options for those who want a lighter or healthier meal, rather than giving passengers no choice
On overnight flights there will be breakfast cards, so that passengers can place their order for breakfast before going to sleep, including the option to have a full breakfast, a light breakfast, or just a coffee and a pastry
While this new service isn't anything revolutionary (at least from a service flow perspective), it's a massive improvement over what Cathay Pacific currently offers, especially in terms of the additional variety and more personalized service. Here's to hoping they can train the crews on this new service flow well so that it's not a total mess. Fortunately the airline seems to be doing lots of testing of the new service procedure, which will hopefully lead to a smooth rollout.
If you want to read more about the general philosophy of the new service concept, check out Cathay Pacific's internal magazine, "The Journey," where they describe it in more detail. Here's part of how they describe the new service:
The way we serve our customers in Business is set to change. CEO Rupert Hogg says: "With increased competition and changing customer expectations, it's time to evolve to ensure we offer an experience that meets and exceeds those expectations."

The new Business service puts Cathay Pacific's heartfelt service at its centre.

There will be a change to a "restaurant-style" service – food will be plated in the galleys and taken to customers individually, rather than entrées being heated and served in the same dish and delivered from a trolley.

But what's really important is how the food service is conducted. General Manager Inflight Service Delivery Ed Higgs says: "The focus will be more on the interactions cabin crew have with customers during the service and the memorable experiences that come from those."

Ed adds: "The change comes in response to feedback from our customers. They told us they wanted to see an improvement in food quality, better presentation, more choice and more personalisation of service."
When will Cathay Pacific's new business class service be available?
Unlike Cathay Pacific's previous dine on demand trial, this isn't an experiment, but rather the airline is committed to rolling it out. However, they plan on doing so progressively, given that it will require additional crew training. Here's Cathay Pacific's timeline for rolling out their new business class service by destination:
July 2017 — ORD
August 2018 — LGW
September 2018 — FRA, MAN, IAD
October 2018 — AMS, CDG, JNB
November 2018 — MAD, BRU, BCN
December 2018 — LHR
January 2019 — BOS, EWR
February 2019 — AKL, SYD, DUB, MXP, FCO
March 2019 — LAX, SFO, TLV
April 2019 — JFK, YVR, YYZ
May 2019 — CNS, BNE, ADL, MEL, PER
June 2019 — DXB, BAH, MLE, ZRH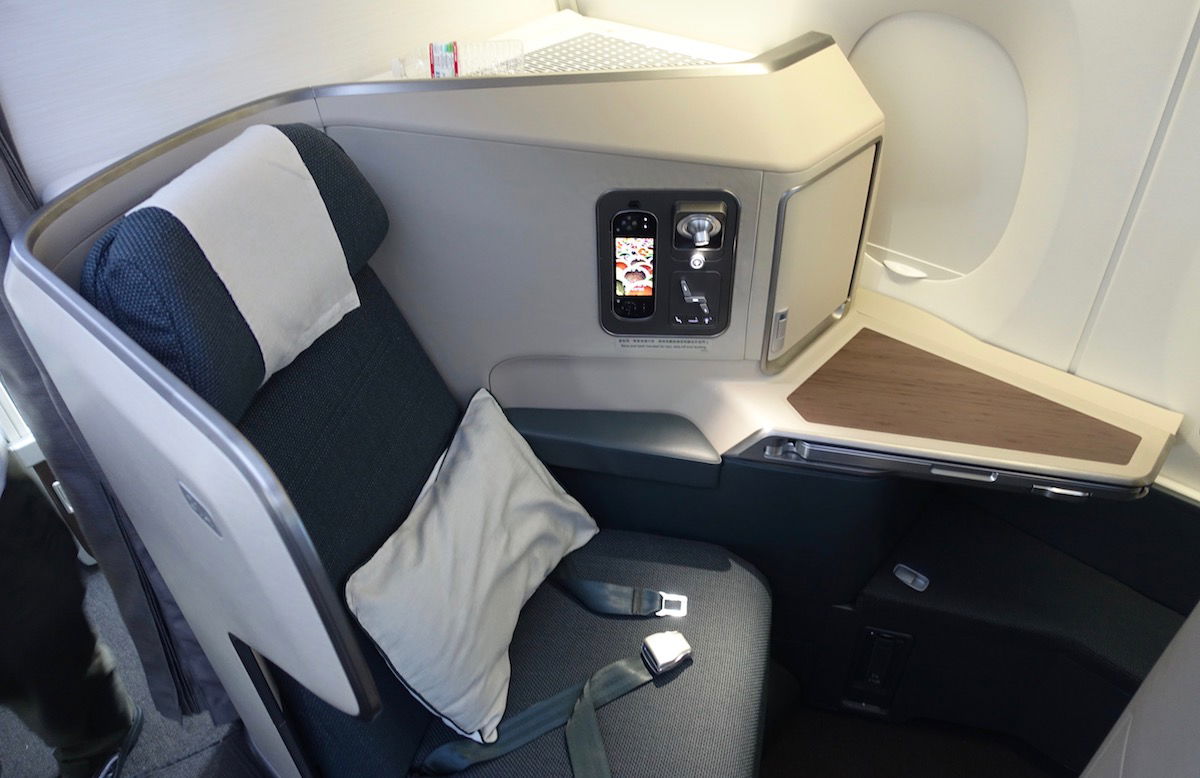 Bottom line
I can't wait to see these positive changes to Cathay Pacific's business class meal service introduced over the coming months.
On top of the new meal service, Cathay Pacific is also rolling out Gogo 2Ku Wi-Fi throughout their fleet, which should be available fleetwide by 2020. That makes a huge difference for business travelers as well. Late last year Cathay Pacific also trialed offering mattress pads in business class, though as far as I know that hasn't been expanded further.
What do you make of Cathay Pacific's new business class meal service?
(Tip of the hat to @JournoDannyAero)