Earlier this year we learned about changes that Cathay Pacific will be making to their 777s in hopes of improving profitability. Specifically, Cathay Pacific has been one of the few major airlines to still only offer nine abreast seating in economy on the 777, though will finally follow the industry trend and install 10 seats per row. Fortunately there was some positive news with this announcement as well — Cathay Pacific will also be adding Wi-Fi on the 777s. While they already have Wi-Fi on their A350s, it's great that it will be expanded to more planes.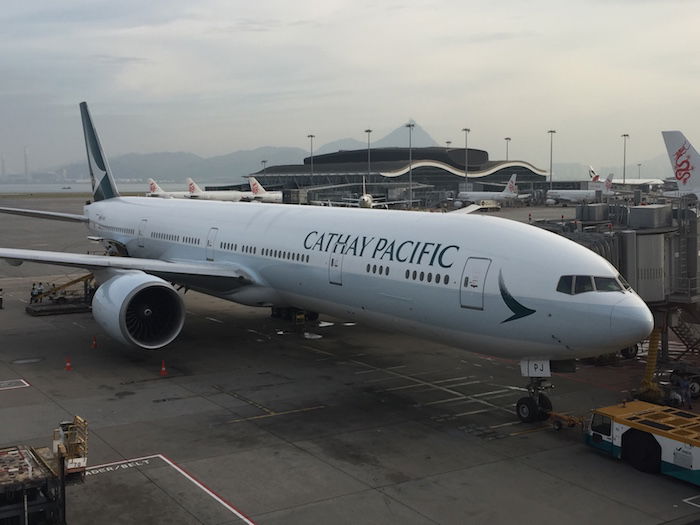 We knew when the announcement was first made that 777s would be reconfigured over the course of a few years, and that the process would start in mid-2018. We now have even more information, including the provider that Cathay Pacific has selected for the service.
Cathay Pacific has announced that they plan to install Gogo's 2Ku satellite-based Wi-Fi on their Boeing 777 and Airbus A330 aircraft, including those operated by Cathay Dragon. This process should start around mid-2018, and will be completed by 2020. At that point all of Cathay Pacific's aircraft, and all of Cathay Dragon's widebody aircraft, will have Wi-Fi.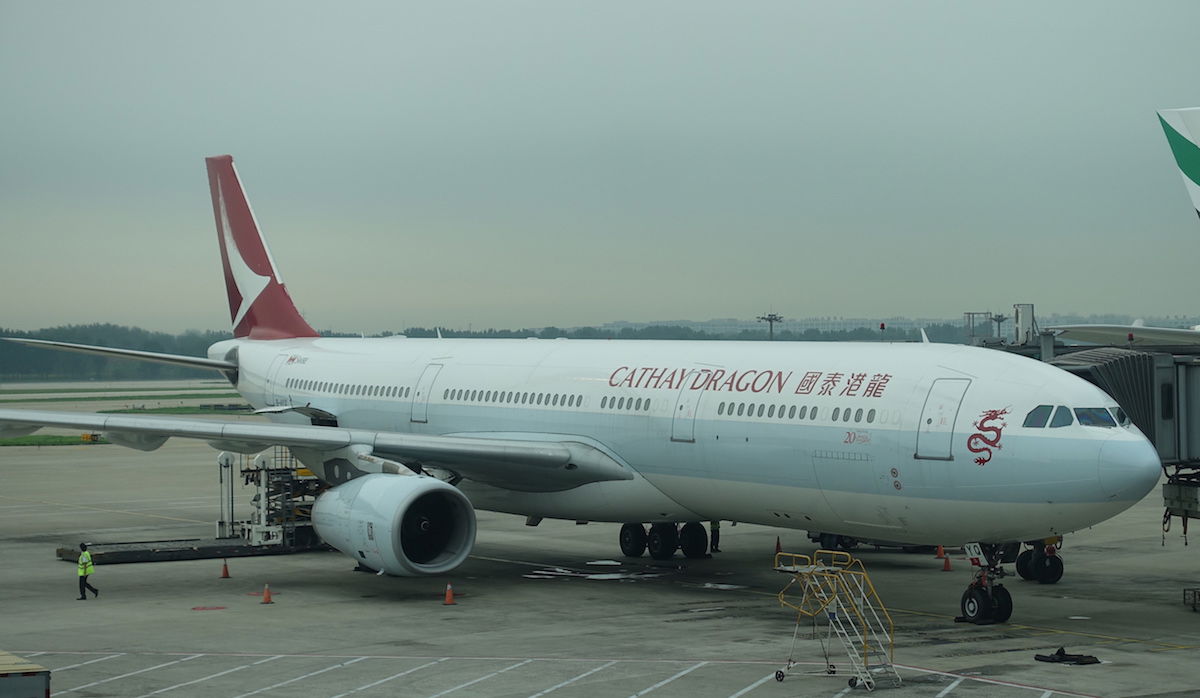 Cathay Pacific and Cathay Dragon will be the first major carriers in Asia to offer Gogo's 2Ku satellite-based Wi-Fi. For those of you not familiar with Gogo's 2Ku, it's their Wi-Fi that's actually legitimately high speed. I had 2Ku on a recent Delta flight, and Wi-Fi was almost as fast as it would be on the ground.
While we already knew that Cathay Pacific would install Wi-Fi on their 777s, I'm especially excited to hear that all Cathay Pacific and all Cathay Dragon widebody aircraft are getting the service. Furthermore, Gogo's 2Ku is an unbeatable product. Based on all the Wi-Fi plans I've seen from Gogo up until now, I suspect they'll charge based on how long you connect, rather than how much data you use, which is always my preference.
Well done, Cathay Pacific!