In the interest of full disclosure, OMAAT earns a referral bonus for anyone that's approved through some of the below links. These are the best publicly available offers that we have found for each card. Opinions expressed here are the author's alone, not those of the bank, credit card issuer, airlines or hotel chain, and have not been reviewed, approved or otherwise endorsed by any of these entities. Please check out my advertiser policy for further details about our partners, and thanks for your support!
Update: This offer for the Citi Premier℠ Card has expired. Learn more about the current offers here.
---
We all have different things we're looking for in credit cards, and over time those things often change. I have plenty of cards I hold onto for years on end, while I also have cards that I cancel after a year or two, because they don't provide me much ongoing value.
The way I see it, there are three big factors to consider when applying for a credit card — the sign-up bonus, the return on everyday spend, and the perks. Sometimes a card has a compelling sign-up bonus, but after a while you realize it's not giving you much value otherwise.
With that in mind, I figured it would be useful to write a post about things to keep in mind before you consider canceling a card. In no particular order: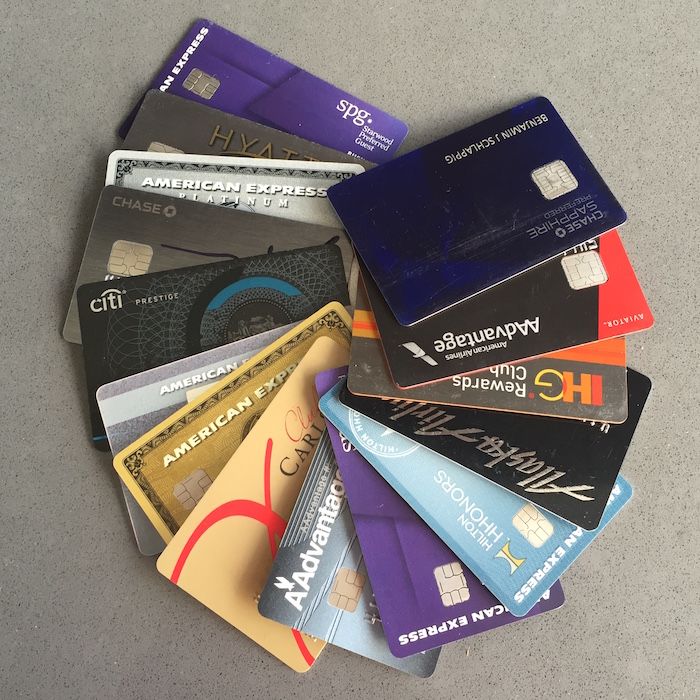 Know your card downgrade options
Outright canceling a card might not always be the best option. If your reason for canceling a card is its annual fee, know that there are sometimes options to downgrade your card to another card that could add value, often one without an annual fee. For example, if you have the Chase Sapphire Preferred® Card but don't want to pay the annual fee anymore, you can potentially downgrade the card to the Chase Freedom® Card or Chase Freedom Unlimited®. Typically the option to downgrade a card is only available if you've had it for at least a year.
So know your options if you're downgrading. It doesn't always make sense, but if it's a card you've had for a long time, it could make sense to try to preserve the account history for the sake of your credit score, as I'll explain in more detail below.
Know what happens to your points when you cancel your card
Every points currency works differently, so know what happens to your points if you cancel a card. I wrote about this a couple of years ago, and every program has different rules. So make sure you investigate this before closing any card.
As a general rule of thumb, if you have a credit card that accrues points in an airline or hotel loyalty program, you won't lose your points when you cancel the card. This includes cards like the IHG® Rewards Club Select Credit Card and JetBlue Plus Card.
Meanwhile if you're earning points directly with a bank currency (Amex Membership Rewards, Chase Ultimate Rewards, Citi ThankYou, etc.), you typically forfeit your points if you close your card. The exception is if you have another card from that points currency, in which case you can typically pool points. For example:
So be sure you know the rules, and remember that you can usually transfer out the points before you cancel the card.
Realize they may encourage you to keep your card
When you call to cancel your credit card, you'll most likely be connected to a retention specialist. Depending on the type of customer you are, they may make you an offer to try to get you to keep the card. This could come in the form of a waived annual fee, statement credit, bonus points, a bonus on spend, etc. Again, it won't always be offered, but sometimes it is.
So before you call to cancel, put some thought into what the card is really worth to you, so you can then decide whether it makes sense to keep or not.
Take advantage of all the benefits offered by a card
Lots of credit cards offer great benefits, so make sure you take advantage of all of them before closing down a card. For example, The Platinum Card® from American Express offers a $200 annual airline fee credit, which is based on a calendar year.
So if you decide you no longer want the card mid-year, be sure you already used the airline fee credit for the year prior to canceling the card.
Wait till the annual fee posts before canceling
While there are some exceptions, generally you're best off waiting until the annual fee posts before canceling a card. Typically there's not much downside to keeping the card till the next annual fee posts, because you never know what kind of an offer you'll get. Credit card companies often have promotions, so the longer you keep your card open, the better the odds of getting such a promotion.
You have a grace period after the annual fee posts to cancel
If you notice that your annual fee on your card has been billed, you're not out of luck. With most issuers there's some grace period where you can cancel the card and still get a refund of the annual fee. With American Express, Chase, and Citi, you typically have 30 days after the annual fee is billed to cancel the card and have the annual fee reversed.
What impact does canceling a credit card have on your credit score?
In the "Beginner's Guide To Miles & Points" we have a section entitled "Credit Cards And Credit Scores." As explained there, the following factors impact your credit score:
35% of your score is made up of your payment history
30% of your score is your credit utilization
15% of your score is your credit history
10% of your score is made up of the types of credit you use
10% of your score is your request for new credit
Most people don't understand the little impact that opening and closing credit cards has on your score. If you make your payments on time and don't utilize too much of your credit, that's 65% of your score right there. As a result, opening and closing cards impacts your score as follows:
Opening cards dings you when it comes to your requests for new credit (which is only 10% of your score), but helps you when it comes to your total available credit, and hopefully your credit utilization, meaning that over time having more cards can improve your score
Closing cards potentially alters your total available credit and credit history; if it's a card you've had for a long time and it has a huge credit line, it may impact your score substantially, while if it's a card only acquired within the past couple of years, it shouldn't have much of an effect on your score (of course this depends on how many total cards you have, how far back your credit history goes, etc.)
Bottom line
There are lots of valid reasons to want to cancel a credit card, but just be sure you understand what all that entails. Hopefully the above are some useful tips if you find yourself in that situation. I think the most important points are to be sure that you understand what closing a card means for your credit score (not much, unless you've had the card for a long time), and to know the downgrade options that are available to you.